DECATUR —  Decatur Public Schools students starting this fall will have access to health screenings, vaccinations, behavioral services and more from a Crossing Healthcare RV clinic that visits them on campus.
The mobile unit, which will not provide emergency care and will not replace school nurses, will operate five days a week on a rotation of Decatur schools. Its services are wide-ranging and include treatment of minor illnesses and injuries, weight management and nutrition counseling, assessment of stress and emotional problems, and reproductive services that include STI testing and treatment, pregnancy testing and birth control, according to the agreement approved by Decatur school board members. Dental services will be offered next spring.
"Our main goal is to provide treatment to everyone who needs it," said Julie Brilley, chief of development and planning officer at Crossing.
The 38-foot RV consists of three exam rooms, one of which will be equipped with a dental chair. A restroom designed to allow for urine analysis is also included in the plan, and students requiring specific transportation needs will be able to access the vehicle using a hydraulic lift.
The school board approved the plan unanimously, with two members absent.
"This seems like the end of a 10-year dream," board President Dan Oakes said. "We wanted to have a dedicated space for this and we couldn't make it work, so this is fantastic."
Brilley said staff will provide services to all students, including those with special needs.
"We want to give student the highest quality and most effective care possible. If a student can be treated in the clinic and treated well, we will do everything we can to make sure they get what they need," she said. "If a student requires care beyond what we offer, we will look at the barriers ahead of us and figure out a more appropriate source of care."
The mobile clinic is being funded by the James Millikin Estate, John Ullrich Foundation, David and Elizabeth Snoeyenbos via The Community Foundation of Macon County, United Way of Decatur and Mid-Illinois and Romano Co.
The clinic schedule will consist of set days at the high schools and various days and times between the elementary and middle schools. A schedule will be released this summer on the Crossing and Decatur Public School websites. Parents can set up appointments, and children with unexpected health needs can take advantage of walk-in appointments. Children are allowed to be accompanied by their parents and will need to complete patient registration, health history and consent forms. 
"Once again the community has stepped up to better serve our students and families," Superintendent Paul Fregeau said in a statement. "We are grateful to our partners, who are invested in our students and their education."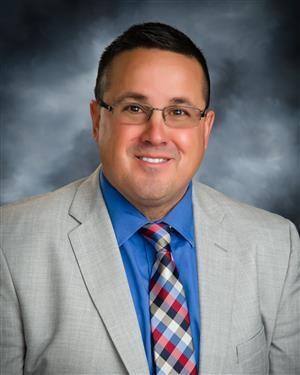 Brilley said an advisory panel consisting of district principals, nurses, facility management and safety team representatives, and IT members met consistently to create a plan for the mobile unit. It aligns with one of the goals of the district's five-year strategic plan, which aims to turn Decatur into a "destination district" for families.
In other business, the board accepted a total of $1.3 million in bids from contractor King Lar on heating and cooling projects for Enterprise Elementary and Pershing Early Learning Center.
The $666,200 bid with alternates on projects for Enterprise Elementary will replace the current heating-only systems original to the 1956 building. Parts of Enterprise is air-conditioned like the 1974 additions; however, the new system will give each classroom their own rooftop unit which will provide heat and air-conditioning, King Lar Project Manager Ryan Kreke said.
The board approved King Lar's $636,000 bid on installing the same system as Enterprise in Pershing Elementary. More than 30 energy-efficient units will be installed between both schools this summer.
DPS Chief Operational Officer Todd Covault said the board issued about $3 million in bonds a few years ago for the purpose of air-conditioned schools, which are another part of the strategic plan.
Contact Analisa Trofimuk at (217) 421-7985. Follow her on Twitter: @AnalisaTro