DECATUR — The recent school board election was historic in a national sense.
Banks is a Decatur native and graduate of Eisenhower High School, where she was active in student government, the Superintendent's Youth Advisory Council, and served on a committee to study the then-new uniform requirements in the high schools and make changes to the dress code in response to student requests.
Banks was one of four candidates elected to the board Tuesday in a race that featured seven candidates, none of which were incumbents.
"Personally I've had the pleasure of knowing Alana since before her transition," said Jayjuan Young, who also ran for the school board but did not win. "She has known me my whole life. We went to the same church. I know her family very well. She was raised by two outstanding people, and to watch her grow up and look up to her in a way, as she was part of Eisenhower's student council, I was part of MacArthur's, and (she) kind of gave me momentum to do my high school duties."
Young said he hopes that students will feel they can go to Banks with their concerns and that she will speak up for them on the school board.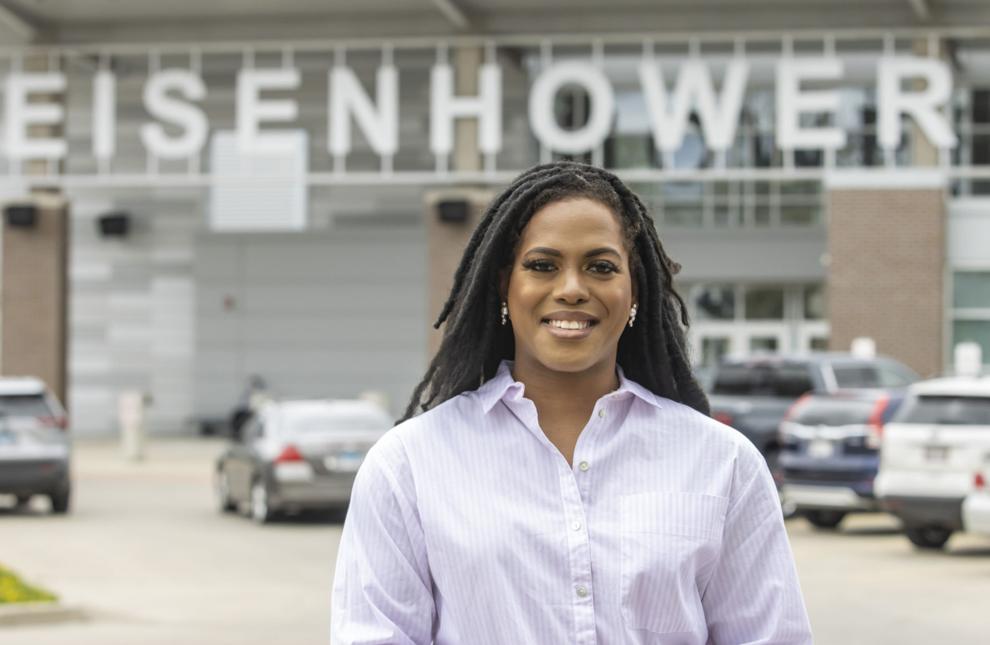 "I can testify to my kids (someday), I know this person, I was there," said Young, at 19 the youngest candidate to run for the board. "This is a game-changing event all around. So many positive things are coming from this."
For her part, Banks is fully aware that she is a role model and takes the responsibility seriously.
"I'm overwhelmed, but I feel great about it," she said. "It's the representation that matters most to me. It's very exciting. When I started my transition – I went through Eisenhower High School as a gay male – I was afraid I'd never be able to do something like (run for office). I've been planning to run for school board, and I thought, I am just going to go for it, I chose to go for it and I hope to set an example for other queer children of color."
She said she's not a "single-issue candidate," and while she hopes to encourage and inspire students who may feel they've been overlooked, she doesn't plan to focus on them to the exclusion of all else.
"Just me being elected says a lot," Banks said. "Now I'll just have to take this platform and use it responsibly. I've always been one for educating the public and I think I could be a valuable asset. One of the things we lacked on the school board was transparency, and one thing I try to do is always be available and open to talk to the community."
Sarah Aten was a supporter during Banks' campaign.
"I could not be more proud of my town for making a step forward in history," Aten said. " As far as Alana Banks is concerned, her positions on issues critical to the populations served by our school districts show she will focus on providing the best environments for our students to learn. I am excited to see where her policies take Decatur Public Schools. Once upon a time, we were on the cutting edge of education in the nation. With school board members like Alana Banks, hopefully we can get back on the map and back on track for providing our students with the best education possible."
One thing Jeanelle Norman often says in speeches to the school board is that the district needs more diversity to accurately reflect the student population. As president of the Decatur branch of the NAACP, a former board member herself and a retired educator, Norman knows what serving on the board entails.
"I'm pleased that she was elected and will bring a different perspective to the board," Norman said, "as she relates to the attitudes of the world around us, the attitudes that may exist in the community."
Decatur has been the first to do several things, Norman said, and this is another "first" to add to that list.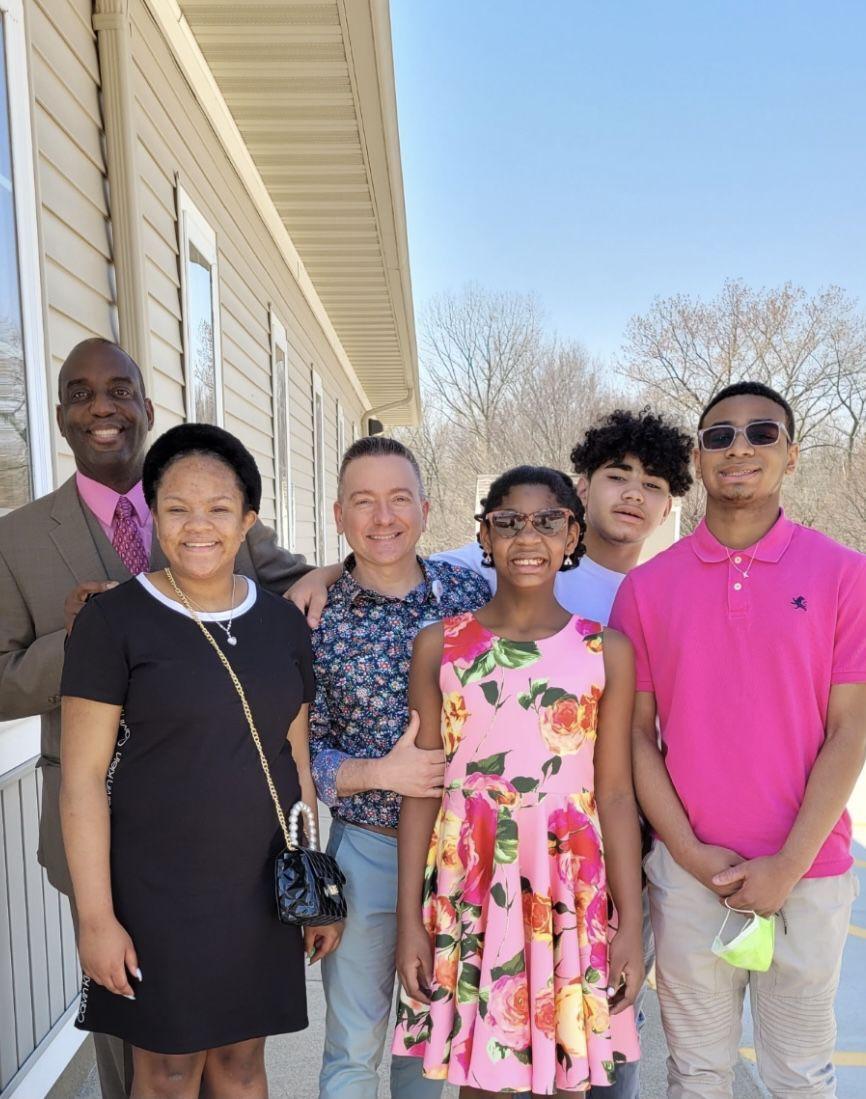 As a mother to four children in Decatur schools, Dana Thomas began a campaign for the school board herself, but dropped out of the race to devote more time to her kids. Banks' background in the legal and business fields and her record of volunteerism are all assets to a school board member, she said.
"Yes, she is trans and this is huge but she really is brilliant and an asset to any board and a genuine person," Thomas said. "Representation is so, so, so important so I'm glad she is willing to put herself through the wringer for our students and families and that speaks to her character more than anything. I'm so glad she won and I'm so glad I couldn't move forward, not saying I would have won over her, but she is needed more than any other person on that board in my opinion."
On Wednesday, a day after the election, Equality Illinois issued a statement celebrating Banks' election.
"Banks will be a powerful voice for change and will inspire more Trans people to run for office in their communities. Now more than ever, we need Trans voices in rooms of power. We look forward to advancing justice with Alana Giselle Banks on the Decatur Public Schools District 61 Board of Education," the release read. Equality Illinois is the state's civil rights organization for lesbian, gay, bisexual, transgender, and queer (LGBTQ) Illinoisans.
Banks will be joined on the board by Al Scheider, Jason Dion and Kevin Collins-Brown, an openly gay man who has four adopted children with his husband, with whom he is in an interracial marriage. 
Collins-Brown said he didn't make an issue of any of those things, though he mentioned them occasionally, because his focus was elsewhere.
"When I decided to run, I didn't run to represent the gay population or minorities," Collins-Brown said. "I ran on behalf of children and children who are overlooked and bullied, as someone who was bullied a lot as a child."
He has already begun looking into board member training and is excited about beginning the work, he said.
"I don't want the fact that I'm the first openly gay board member to define my role on the board," he said. "I hope people voted for me for what I stood for, not for what I am."
---
Herald & Review recap: What was decided in Tuesday's election
A look at key races and the results from Election Day in Decatur. 
Contact Valerie Wells at (217) 421-7982. Follow her on Twitter: @modgirlreporter