DECATUR — The seven candidates for the Decatur school board range from a longtime educator to a recent high school graduate, each with his or her own priorities for the district.
During an online forum on Tuesday with Herald & Review Executive Editor Chris Coates and Jeanelle Norman, president of the Decatur branch of the NAACP, the candidates expressed those priorities on several topics, and in many respects, were in agreement.
Four board members will be elected April 6. None of the current incumbents are seeking reelection.
One of the most pressing duties the new board members will face after the April 6 election is the search for a new superintendent due to the resignation of Superintendent Paul Fregeau, who is leaving June 30. All seven candidates agree that the process should be transparent.
"The hiring of a superintendent has got to be open," said Jason Dion. "In the last board meeting, they talked about hiring a search firm to find somebody, but it's got to be open and we have to find somebody that is willing to make investment in the community. We have to find somebody that we can empower to lead our district. That has been something hasn't happened recently."
Kevin Collins-Brown said one thing he would want to know about potential superintendents is how long they had been in their current district, and whether they had faced the kinds of issues that Decatur presents.
"When a board uses a search firm and helps narrow it down, once you've narrowed it down to five or six (candidates), it would be useful to have as much input from the community as possible," said Al Scheider. He said he would want to hold a community forum and watch how the superintendent candidates handled tough questions from members of the community.
Norman asked what each candidate sees as a board member's role.
Lexy Carson said board members should uphold the district policies, though some of those policies could change with a new board. Her role, if she's elected, she said, is to make sure she listens to community concerns.
"One thing would be to make sure that we are doing what we need to do to make sure our community understands," said Krystal Johnson.
School boards make decisions on how to spend a lot of taxpayer money, said Jayjuan Young, and he would want to ensure that he was aware of the concerns of the parents, teachers, and community when making those decisions. The community needs to be able to contact board members and know that they're listening and responding, he said.
"We're not only voting on policies and decisions that would impact the quality of life for students, but troubleshooting ideas in the district," said Alana Banks. "It's our job to be held accountable and responsible for things that happen in the district and and work hand in hand with administration, staff and the communication team."
Norman also asked where each candidate would make budget cuts if those became necessary.
Scheider said he has addressed this during his campaign and in particular, he believes the district spends too much on consultants. Some of that work can and should be done by people already employed by the district. One cut he would avoid is teachers and teaching assistants. Class sizes are already too big, he said, and cutting those positions would only make that problem worse.
"We have too many administrative positions making over $100,000 a year," said Collins-Brown. "We could combine them and reallocate some funds to teacher retention, salaries and training. Get rid of extra bonuses. That money could be better used elsewhere. Off-limits, for me, is anything involving teachers, teaching assistants, and I would not want to touch any of mental health and social workers in the district. We need more of those."
When Coates asked what each envisioned for the 2021-22 school year beginning in August, and whether schools would be fully open for five-day-a-week classes, the candidates all said they'd like to see that, but a decision would depend on the pandemic situation.
Johnson said she'd like to keep the remote learning option available for parents. Banks agreed that would be her impulse, also.
"That would shrink class sizes," Banks said. "It would be good for students with chronic illnesses, and we worry about kids who get suspended. We've had these problems with kids advancing to the next grade level without being prepared."
Carson said it depends on where the community's COVID-19 numbers are, and she'd like to see students who have special needs given priority, along with students who have fallen behind during remote learning. She, too, would want to keep remote learning as an option.
---
PHOTOS: Decatur public school teacher selfies before classes resume
Teacher selfies Abby Emroski and Billie Hall.JPG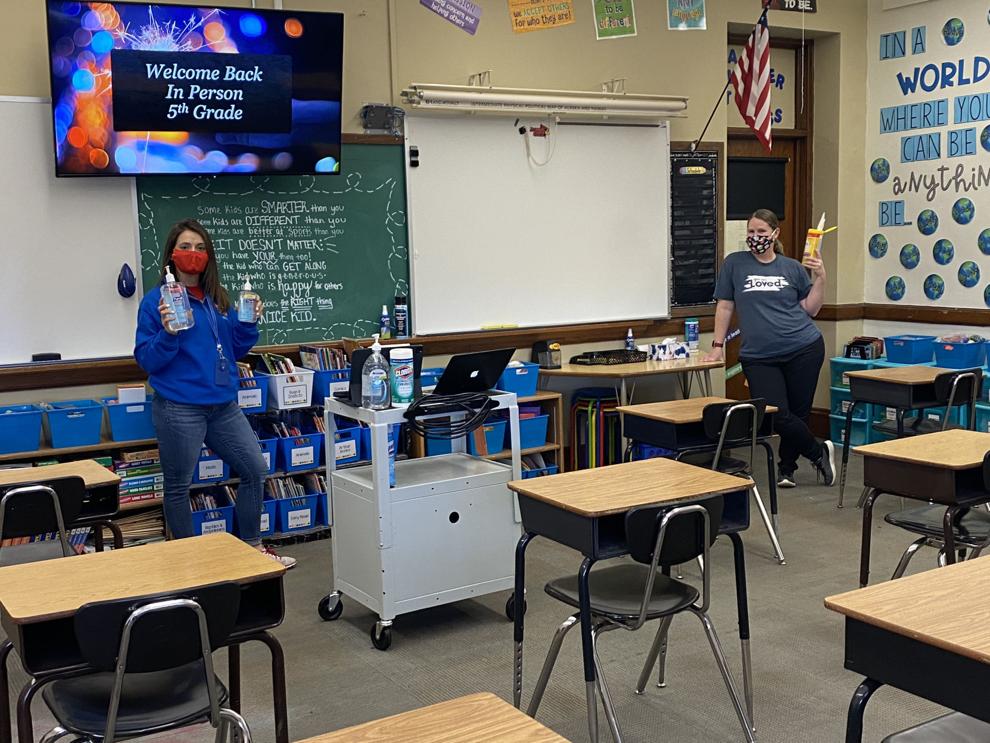 Teacher selfies Anthony Mansur.JPG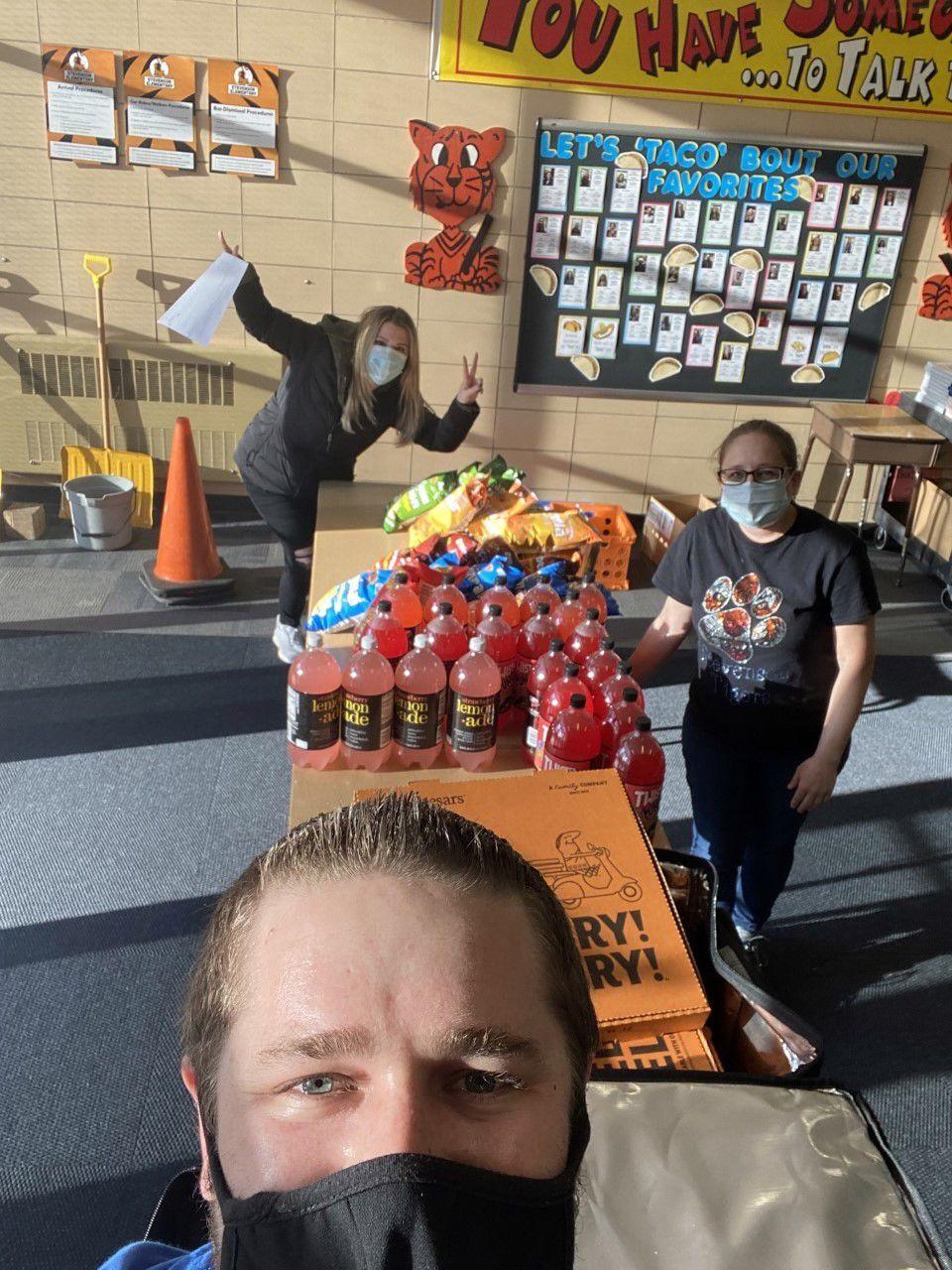 Teacher selfies Bush MHS.JPG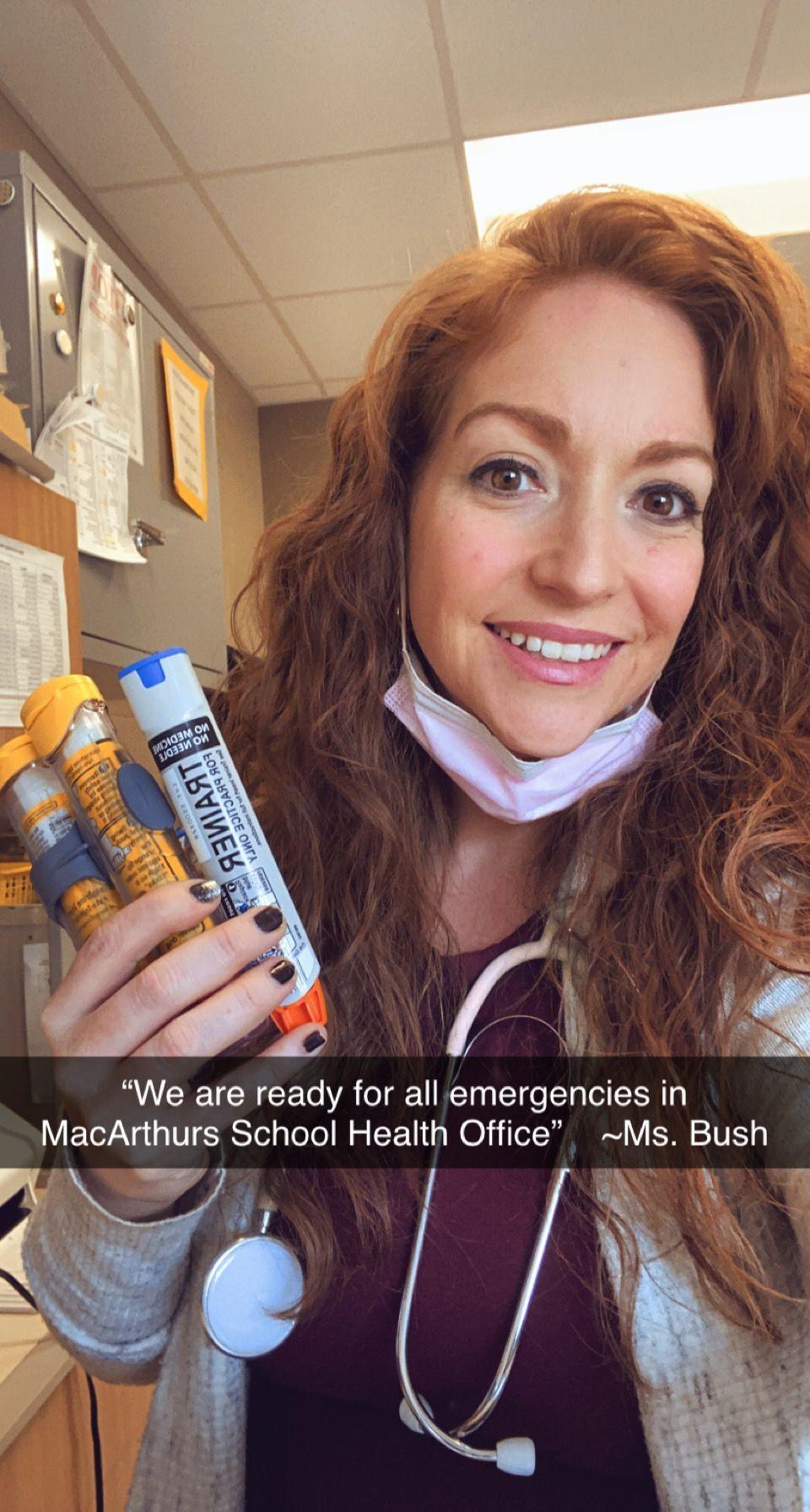 Teacher selfies Christa Jenkins.JPG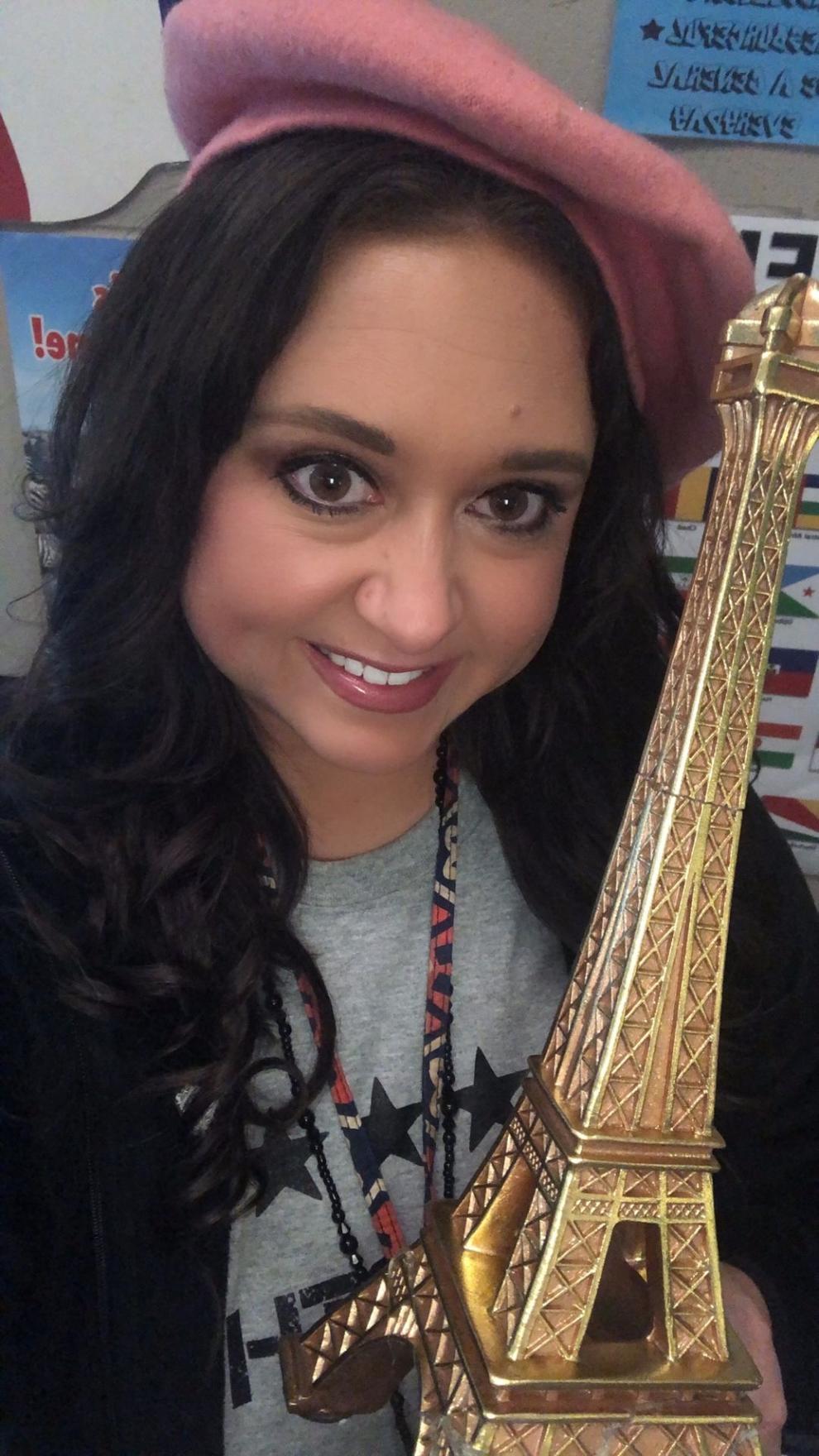 Teacher selfies Dotti NIsbet Vicki Samar Shelby Wilcox .JPG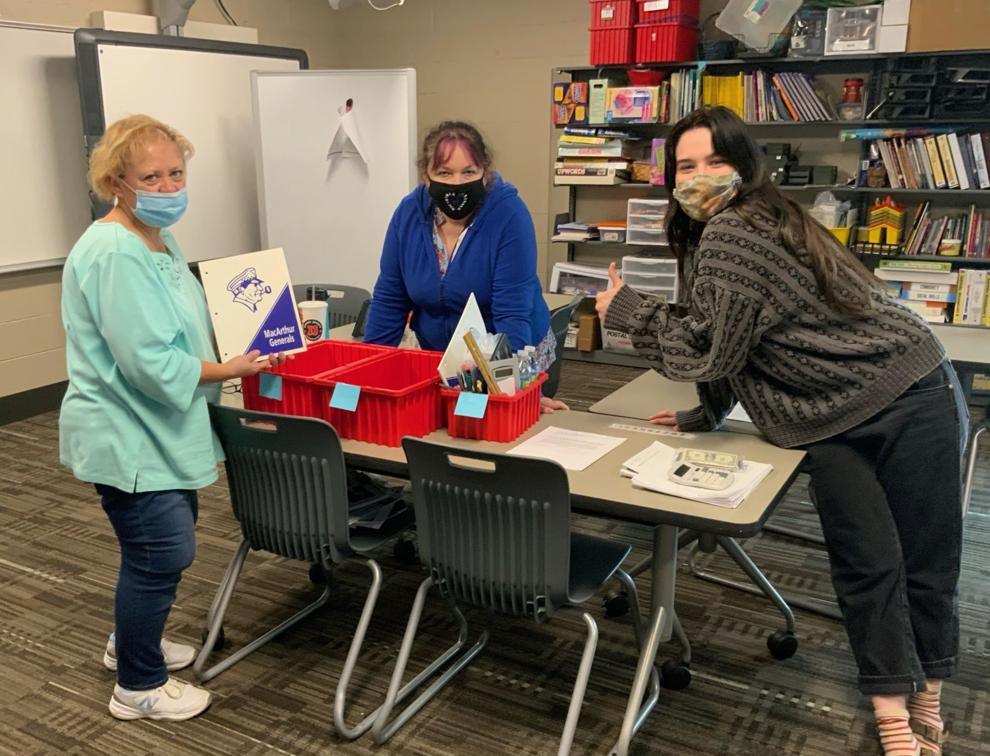 Teacher selfies Franklin.JPG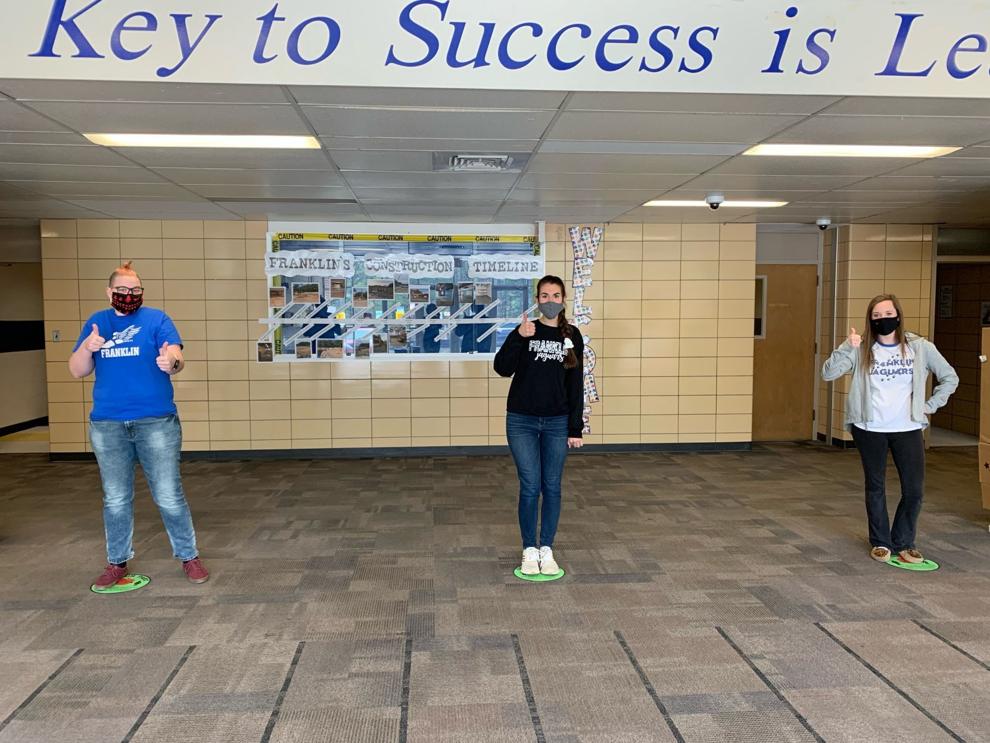 Teacher selfies Jaime Goodman.JPG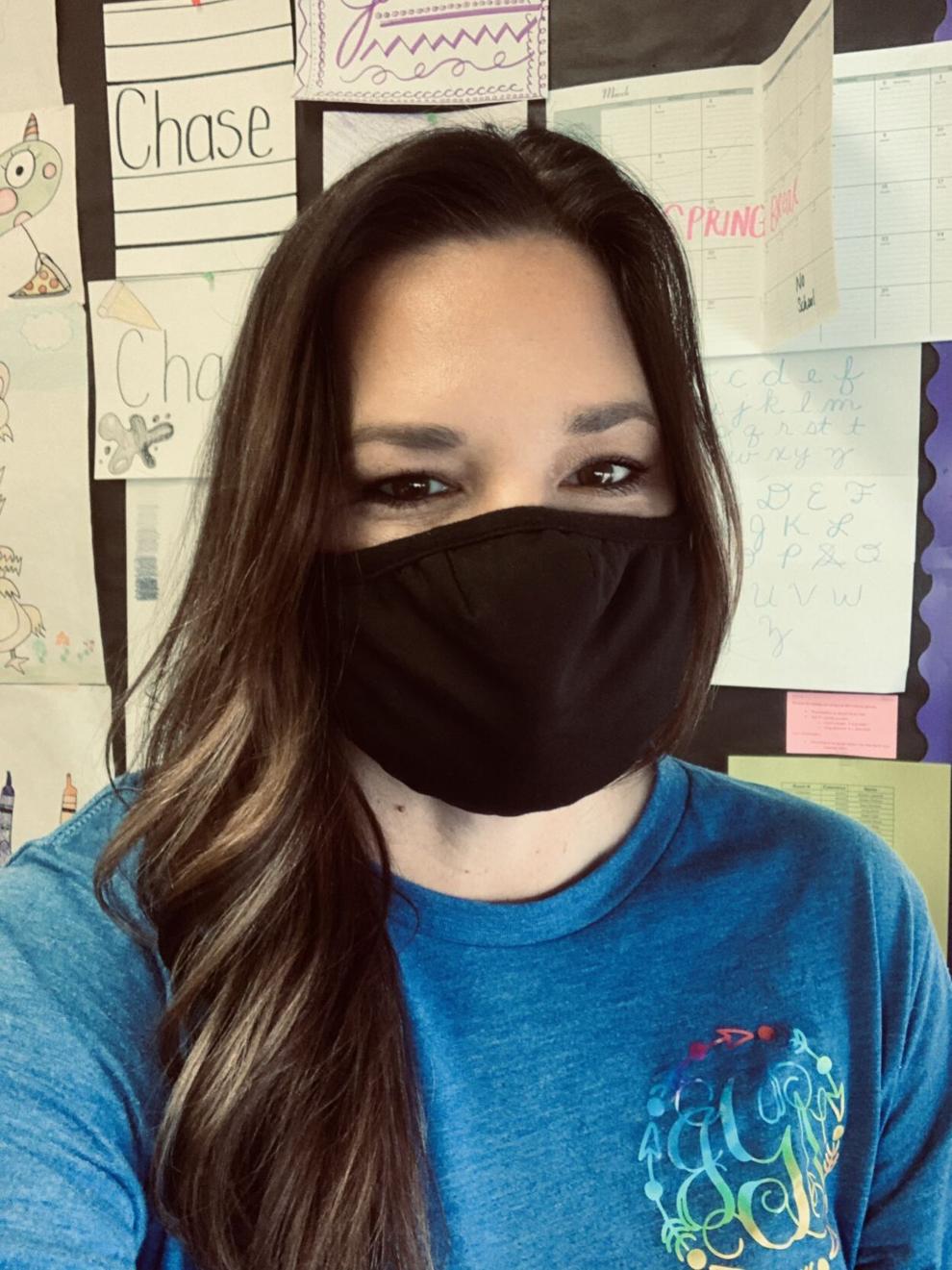 Teacher selfies JoBeth Page, NIkki Torbert and Kristin Portis.JPG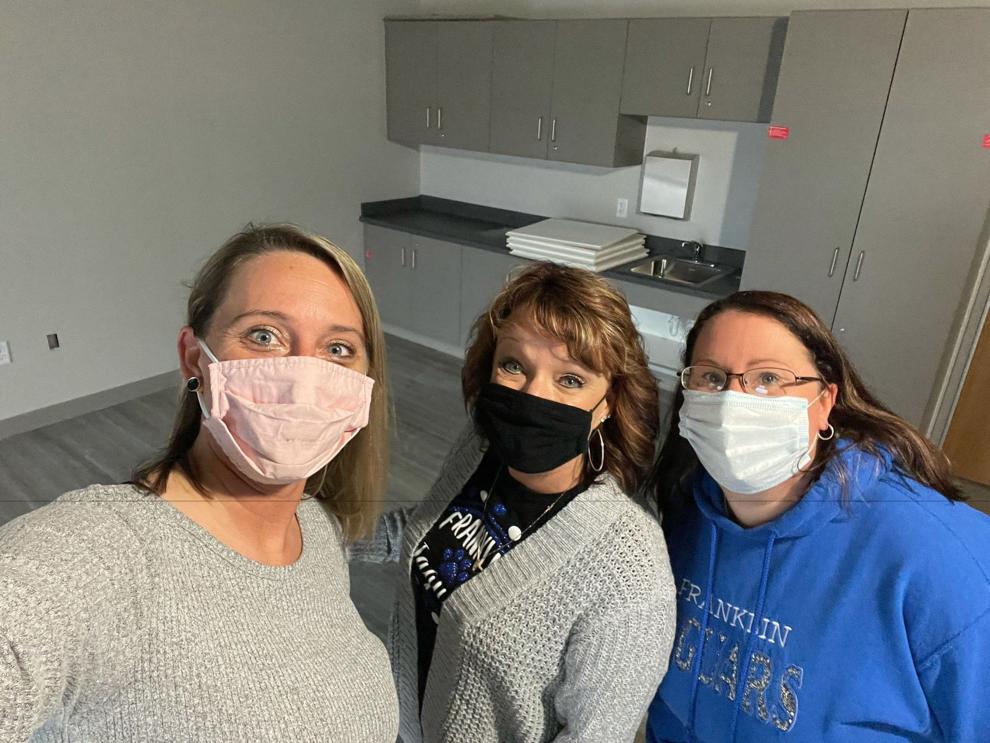 Teacher selfies John Hartzmark.JPG
Teacher selfies Johns HIll.JPG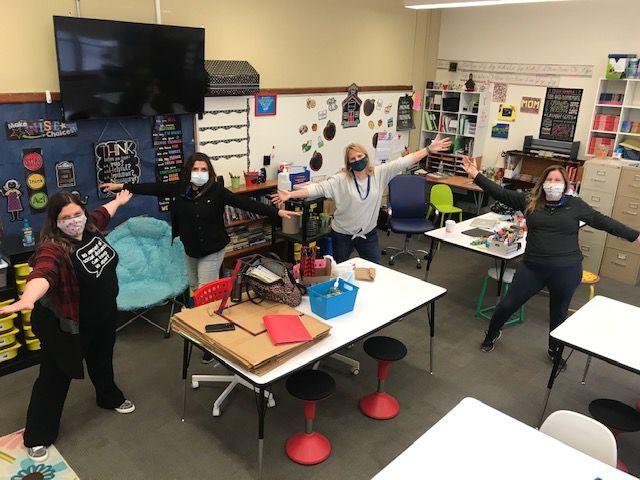 Teacher selfies Kristy Watrous and Emily Hahn.PNG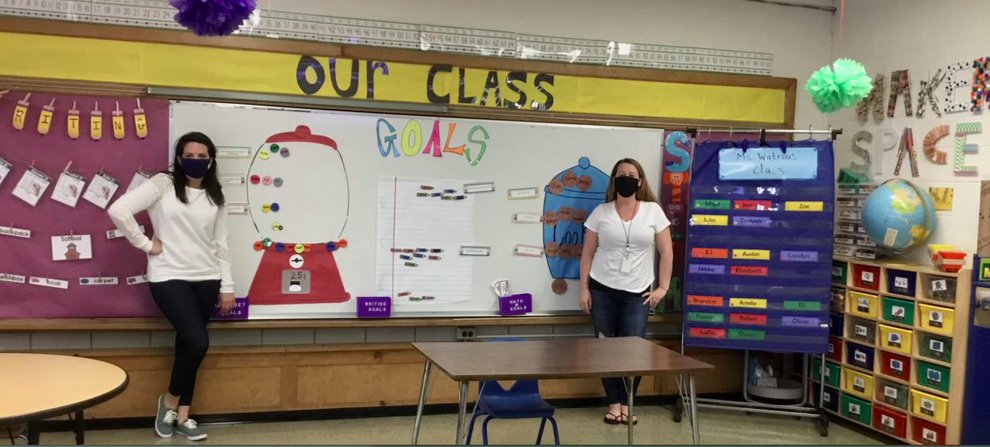 Teacher selfies Libby Kirkland.JPG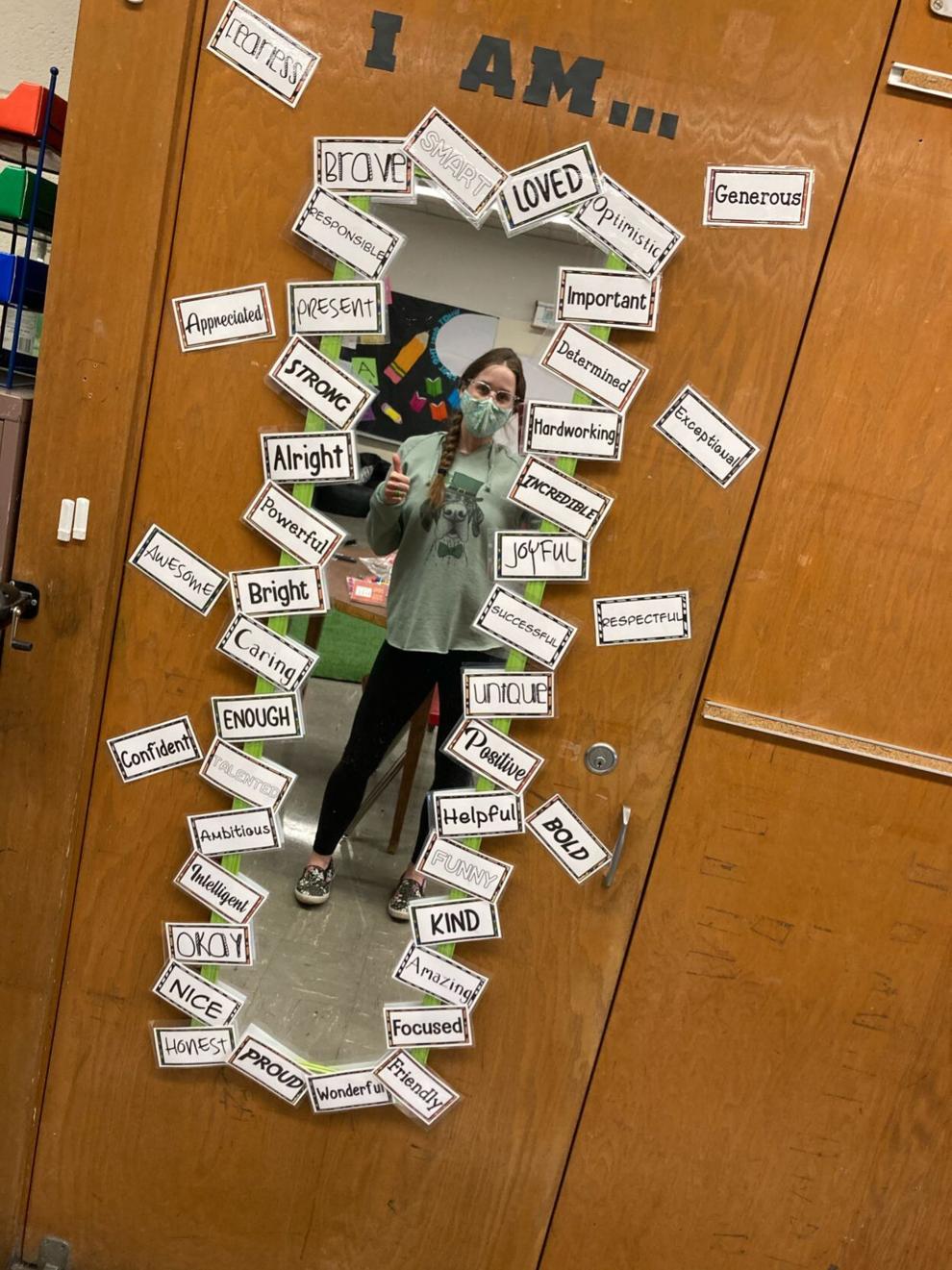 Teacher selfies Mary Brady.JPG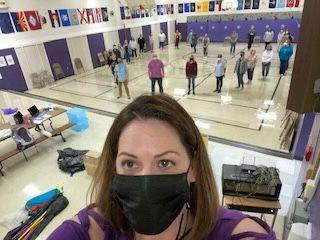 Teacher selfies Michael Coziahr.JPG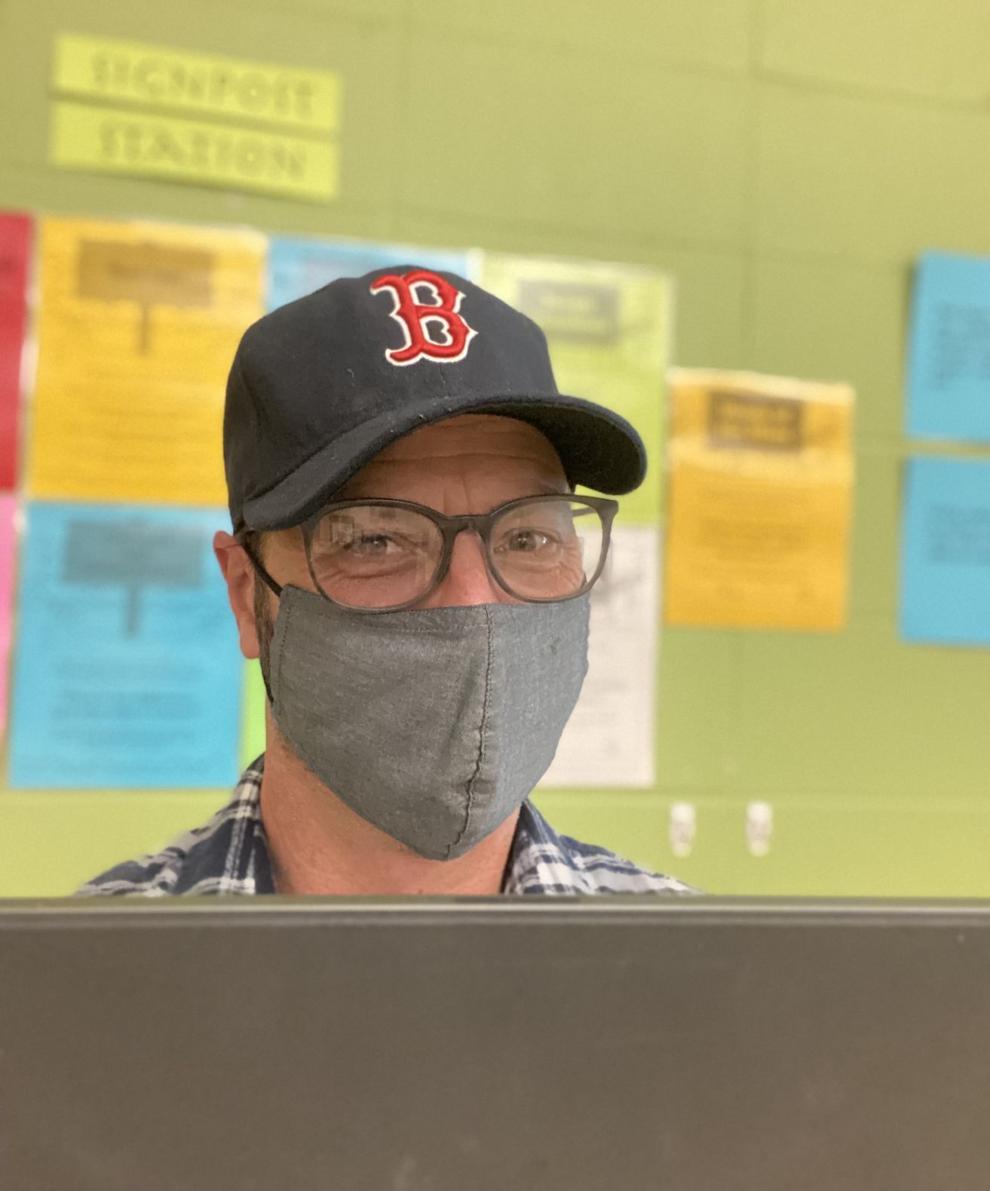 Teacher selfies Nisbet Samar Wilcox.JPG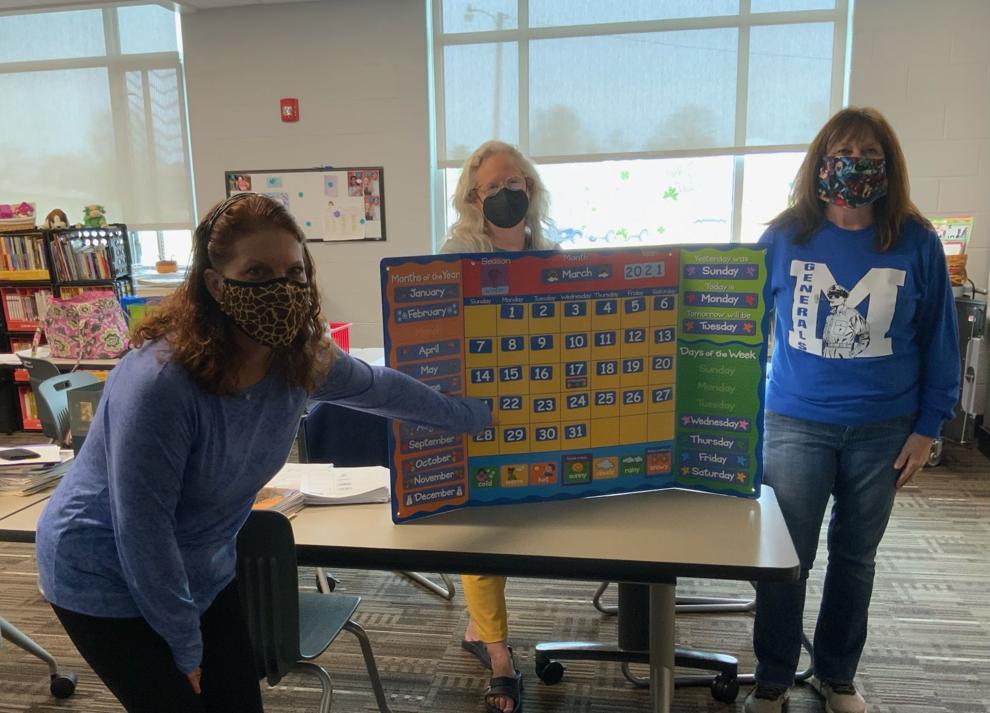 Teacher selfies Wayne Dunning.JPG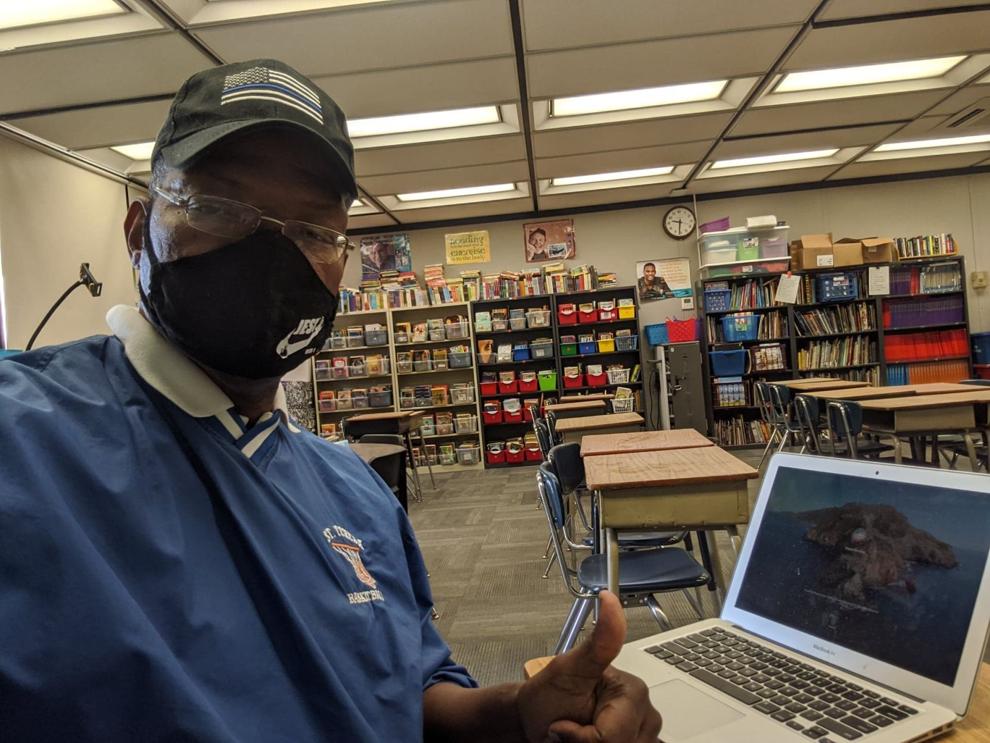 17. teacher selfies Joslyn Keathley and Joy Wiggle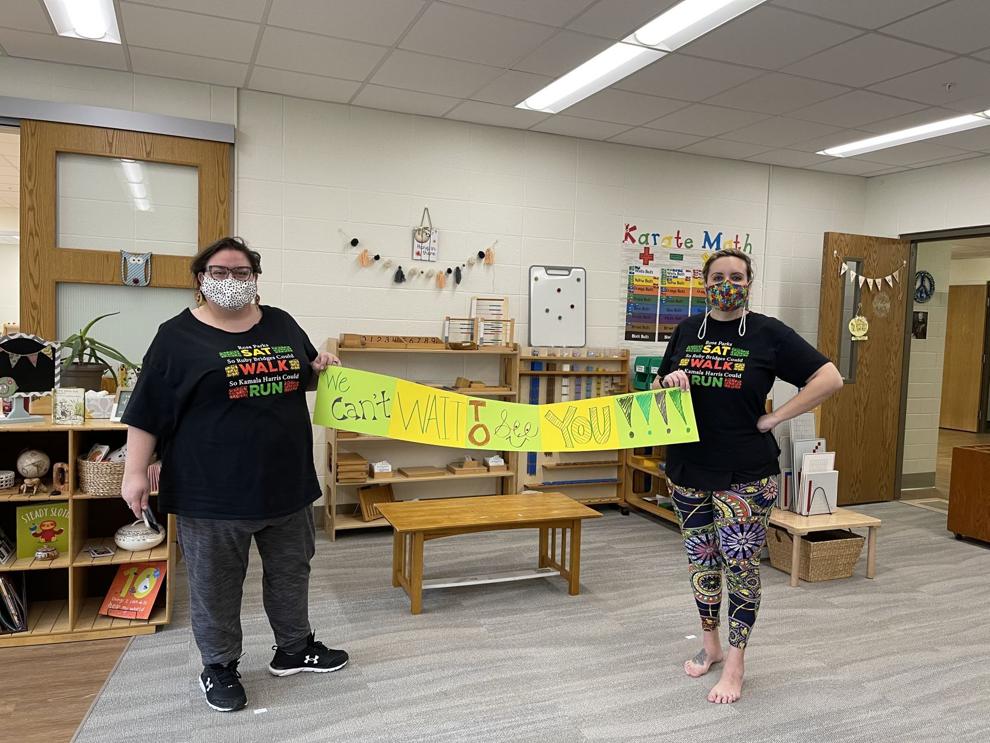 Teacher selfies American Dreamers STEM Academy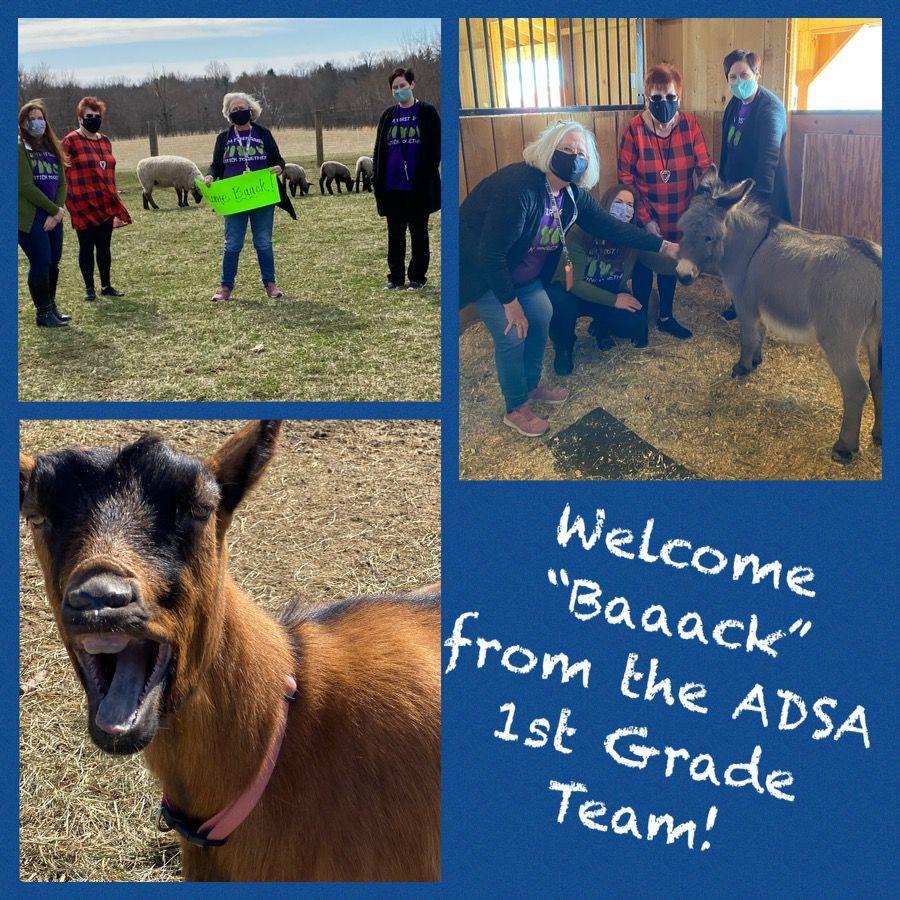 teacher selfies Kevin Hale
teacher selfies Montessori classroom
Montessori Academy for Peace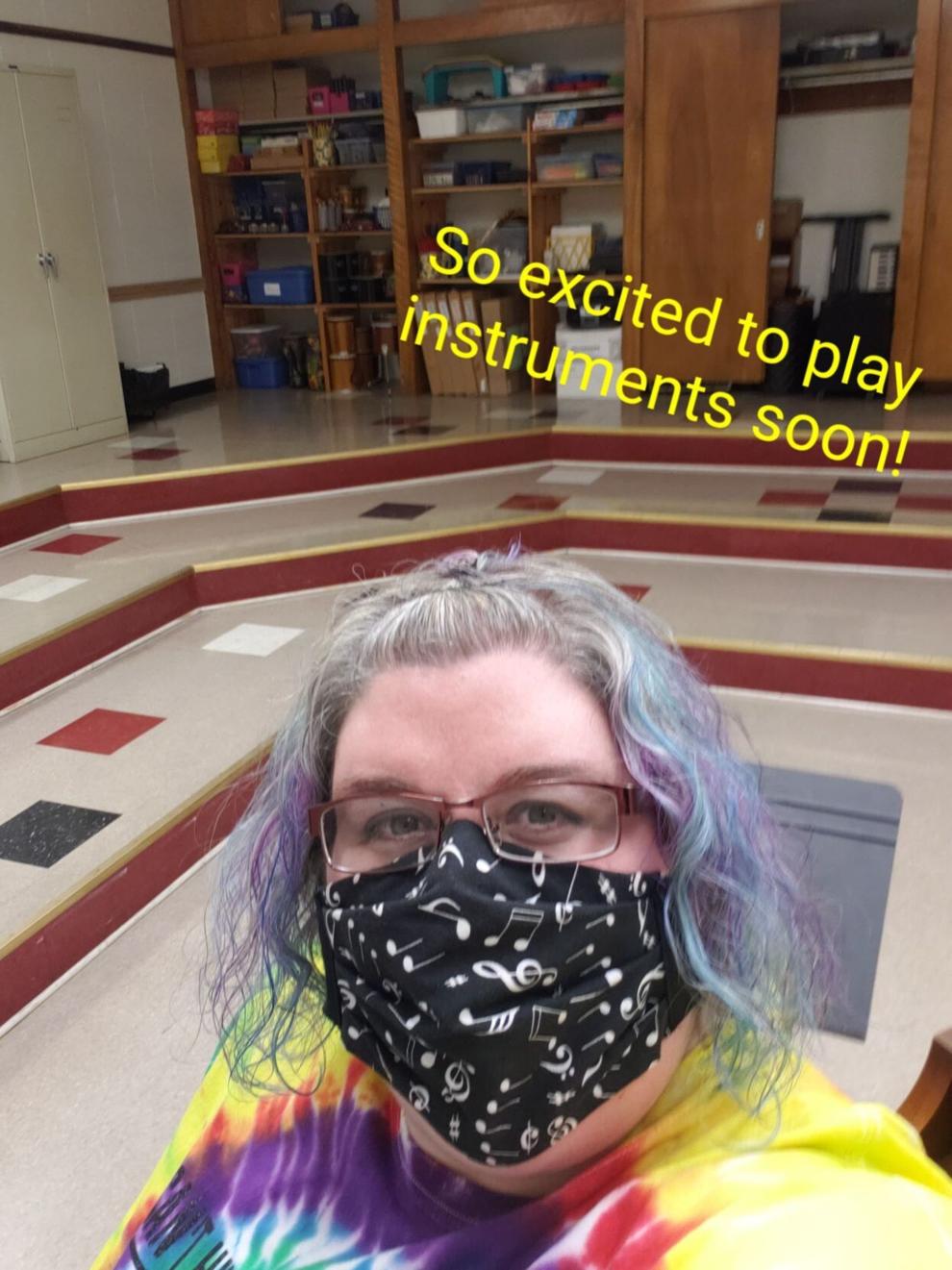 Contact Valerie Wells at (217) 421-7982. Follow her on Twitter: @modgirlreporter