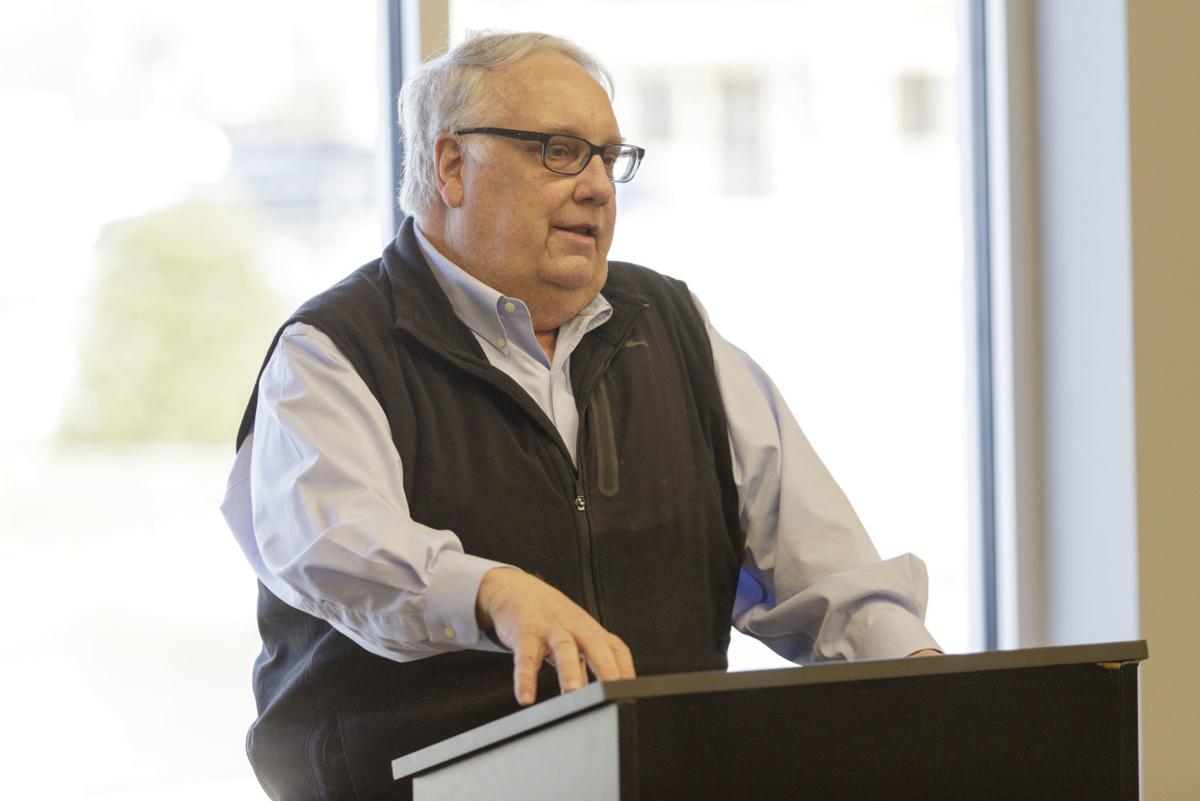 DECATUR — School board members on Tuesday agreed to support a partnership with the Howard G. Buffett Foundation to revitalize the neighborhood surrounding Johns Hill Magnet School. 
The board voted to approve a proclamation related to the $1.2 million Buffett's nonprofit foundation donated to the city in April. The funds would be used to revitalize 24 blocks of the Johns Hill neighborhood in three phases. Board member Courtney Carson said Howard Buffett, former Macon County sheriff and philanthropist, met with Carson and local leaders to discuss what changes needed to be made in the areas along Martin Luther King Drive and Cantrell, Jasper and Wood streets.
Carson thanked Buffett and said the revitalization plan could include three full-court basketball courts, baseball fields and tennis courts among additional changes. 
District spokeswoman Denise Swarthout said the city and school district would be in charge of the work. Swarthout said the park land near Johns Hill is owned by the school district. A timeline for the projects wasn't immediately available Tuesday night.
"Howard is not giving Decatur a handout," Carson said. "This is a fair handshake and hand up. Decatur is better and brighter with the investments from my brother and friend, Howard Buffett."  
The district's BOLD facilities plan to turn Decatur into a destination district involves closing some schools, renovating and constructing new facilities, including a new Johns Hill Magnet School campus. 
Board President Beth Nolan said the district would make the new Johns Hill school accessible to families that live in that area.
"We as the school district have committed to providing access for folks in that area to be able to attend Johns Hill," Nolan said. "... They will still have to go through the magnet school process, but we want to support students from that area to be able to attend that school."
Nolan added the neighborhood improvements were first brought up three years ago, at which point the changes seemed like a long shot. She said Carson got to work immediately and played a key role in this project moving forward. Nolan also thanked Buffett and his foundation. 
Superintendent Paul Fregeau said he is excited to see children and families utilizing the new facilities included in the revitalization plan.
"I can't wait to see their eyes light up when the new building is there and all of these new facilities for them to enjoy with their families, not just doing the school year but all year round," Freageau said.
The partnership between the the Howard Buffett Foundation and the school district would provide learning and recreational opportunities that will foster continued educational growth for Decatur students and the community, according to a district document. 
Board members also on Tuesday approved the hiring of Nathaniel Tallent as the assistant principal for Stephen Decatur Middle School. Tallent has worked in Decatur Public Schools since 2011 and began working as a Montessori Teacher in 2012. He has held the title of assistant to the director of early childhood education. 
Tallent's contract includes a base salary of $75,208 and will start on July 27. 
"Mr. Tallent, I am so excited for the kids at Stephen Decatur that they get to have you as a leader not just as an instructor but also in life," Fregeau said.
"I believe in what we do here. I believe in the kids we have here the staff we have here. That is why I am here," Tallent said, adding that he was a DPS student and his children attend Decatur schools.   
Board members participated in Tuesday's meeting via Zoom. Melissa Bradford, the district's secretary, was present at the Keil Building and hosted the meeting. The meeting was closed to the public however, comments could be submitted ahead of time. 
An earlier version of this story has been corrected to say the city and school district would complete the work. 
---
 Some of what the Buffett Foundation has funded in Macon County
Contact Analisa Trofimuk at (217) 421-7985. Follow her on Twitter: @AnalisaTro
Be the first to know
Get local news delivered to your inbox!