DECATUR — One goal of the Decatur Public Schools' Resolution on Racism is to increase the number of minority teachers and administrators in the district to more closely match the student population.
As of 2020's Illinois Report Card, Decatur students were 54.2% Black, 35.8% white, 4.1% mixed-race, 4.1% Hispanic, and the remainder are Asian, Pacific Islander and American Indian.
Yet more than 92% of teachers are white.
"The Resolution on Racism is how we're going to fix it," said Jey Owens, recruiter for Decatur schools. "The board will put some policies in place and change what the status quo has been."
The most recent census information shows the racial makeup of the city is 71.6% White, 23.3% African American, 0.2% Native American, 0.9% Asian, 0.9% from other races, and 3.1% from two or more races. Hispanic or Latino people of any race were 2.2% of the population.
Decatur Public Schools' 59 administrators, which includes principals, assistant principals, deans and Central Office, is 32 female (54%), 27 male (46%), 3 Asian (5%), 13 Black or African American (22%), one Hispanic or Latino (2%), 42 White or Caucasian (71%), roughly equivalent to the city's makeup. 
Six of the seven school board members are white. 
Jeanelle Norman, president of the Decatur Branch of the NAACP, spoke to the school board at its Feb. 23 meeting and urged the district to try harder to balance the racial makeup of its employees. 
"One of the best places to go (to recruit), and you have to have a good package, is historically black colleges," said Norman, a former educator and Decatur school board member.  
Sending someone who is African-American to do the recruiting, especially if that person is a graduate of the historically black university, and reminding the young adults who may prefer an urban setting that Decatur is within easy driving distance of Chicago, Springfield and other cities that may offer what they're looking for, may be the key to convincing them to give Decatur a try, she said. Having a social group whose aim is to make newcomers feel welcome is a plus.
She also suggested starting recruiting efforts when students are freshmen and keeping in touch throughout their college years. She's pleased to see that administrator numbers closely mirror the city's racial makeup, but disappointed that teacher and other staff member numbers don't, she said. 
"I don't want to give up hope for Decatur when it comes to drawing that right out of college group," she said. "I think with more committed techniques it can happen."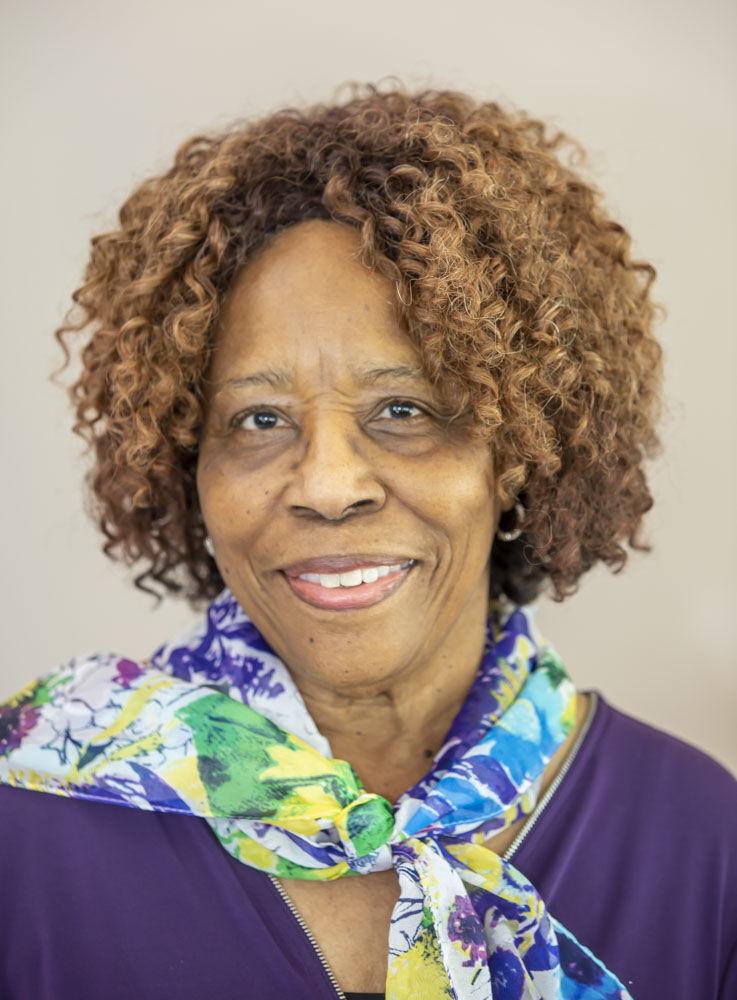 The recruiting puzzle 
Improving diversity among school staff also has been a focus area for the U.S. Department of Education, which in a 2016 report wrote: "Diversity is inherently valuable. We are stronger as a nation when people of varied backgrounds, experiences, and perspectives work and learn together; diversity and inclusion breed innovation."
The Decatur school board in August passed the Resolution on Racism to address the issue, as well as other topics related to equality in schools. Among the steps being taken are developing curriculum and policies that are racially and culturally relevant and considering offering College African-American History as a general education course rather than an elective. 
In Decatur, board member Regan Lewis is heading up the committee on diversity in hiring, and some of the things the group is studying with an eye to change is promotions from within, Owens said.
A general shortage of teachers, and an even more acute shortage of minority teachers, coupled with the COVID-19 pandemic, has forced Owens and Marie Jagger-Taylor, whose specialty is fine arts programs, to be creative. They've held Zoom meeting interviews and attended virtual career fairs, have encouraged teaching assistants who are interested in becoming teachers to pursue licensure, and when student teachers are a good fit for the district, have encouraged them to return for a position in Decatur. Long-term substitutes are another avenue for filling positions, by helping them pursue a teaching license to become permanent employees.
"There are three ways I attack recruiting," Owens said. "The traditional, and that's kind of my university visits with students getting ready to graduate, and the student teachers, place as many in Decatur as we can so they'll graduate and we can hire them pending licensure. Once they've taken the professional educator test we can hire them."
The second is the internal candidates who are substitutes or teaching assistants now, with a program that assists them in taking the training and tests necessary to be licensed. The third way is the high school pipeline, where students in the district who are interested in a teaching career can join teacher clubs at both high schools, shadow teachers and explore teaching as a career option. About 30% of the high school students in the teacher clubs are minorities, Owens said.
"I wanted to try the teachers club because I have not been so sure what I wanted to major in in college," said Bayleigh Foster, a sophomore at MacArthur High School. "I'm considering a teaching career because I have seen a shortage of teachers in the subjects I've been interested in. I went to a K-8 school which, if I recall correctly, didn't have an art class until I entered the middle school level. The school also didn't have a drama club until I graduated. I saw lost potential considering that most children begin to develop their hobbies in that age range and school is a good, and inexpensive, way to pursue those interests."
Attracting the talent 
Foster said she's not sure she'd want to teach in Decatur schools if she does pursue teaching, she said, because she knows that small districts are also experiencing shortages and she might choose to teach in one of those instead.
Eastern Illinois University kicked off a pilot program in 2019 to recruit teacher candidates for rural schools. Students in Eastern's education program visited Shelbyville schools that spring to tour buildings, talk to teachers and staff, and get a feel for what teaching in a small district is like. Some of the things they learned were that in a small district, everybody knows everybody else.
Moulton Middle School Principal Russ Tomblin said he'd seen nine of his students in one trip to Walmart. Teachers know the kids and their families, even at other buildings. Small communities are close-knit. If that's the kind of atmosphere students are looking for, a small community is appealing.
Other young teachers are looking for a more urban life, and one of the challenges Decatur, for example, faces in recruiting, is that it can't offer the excitement of a big city like St. Louis or Chicago.
"We've been missing the ball and haven't been tracking these students," Owens said. "I have students all over the state, DPS grads, and I don't know if they went into education or not. Educators Rising (a new curriculum that will begin in the fall) is to get students to be exposed early and often. We want them to be exposed early to the profession, and find out if it's a true passion."
The district is willing to offer a bonus to students in those programs to return to Decatur once they've finished college, she said, and make the package more appealing so they'll want to come back here to teach.
"About 35% of employees are alumni," Owens said. "They know what our culture is, what we're trying to do, and want to make a difference. Those are the ones we want to attract to go into the education profession. It's passion work. You have to have the heart to do it. It's not a ginormous salary. Our benefits package is nice, and we want employees to feel valued and supported, to keep employees happy and excited and wanting to come to work each day."
---
Contact Valerie Wells at (217) 421-7982. Follow her on Twitter: @modgirlreporter