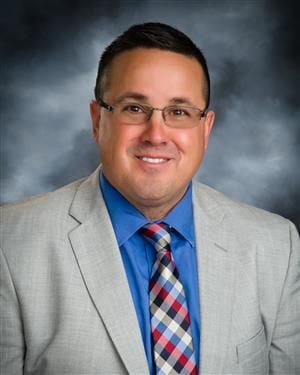 DECATUR — Decatur Public Schools announced on Tuesday that virtual learning will continue in all schools at least until Jan. 15.
The Macon County Health Department has requested all county schools to shift to virtual learning until Jan. 15, and the Decatur schools will comply, said Superintendent Paul Fregeau.
"We do continue the planning process for students' return to in-person learning," Fregeau said in a statement. "But as always, we continue to monitor the health and safety of our entire community as we make decisions on when it will be safe for students to return. As we approach the Thanksgiving and holiday season, I implore you to please take every safety precaution you can —wear a mask, wash your hands, stay home as much as possible, and as difficult as it may be, avoid gathering with people from outside your own household. Thank you for your continued vigilance in protecting our DPS Family and our community."
The district had planned to make an announcement on Dec 4 in regard to the third quarter of school following the winter holiday break. The hope was that some in-person learning could resume in January. Spokeswoman Denise Swarthout said the district might still make an announcement on Dec. 4, but that decision is yet to be made.
---
Back to school 
🏫 Back to school: See the smiling faces of Decatur-area students on their first day
For the most part, area students put on a brave face for their first day of school! Check out all their smiling faces with this cute gallery!
Contact Valerie Wells at (217) 421-7982. Follow her on Twitter: @modgirlreporter
Be the first to know
Get local news delivered to your inbox!