DECATUR — Terrance Hooper knew he was interested in becoming a plumber after talking to a friend's dad who's a plumber.
"He asked me what I was going to do after high school and I told him, 'I don't know. I'm not sure,'" said Terrance, who on Friday signed his certificate of completion of the Career Pathways program at Eisenhower High School during the Decatur Public Schools' Career Signing Day, and will start an apprenticeship with the Plumbers, Steamfitters and Refrigeration Fitters Local 137 soon.
"He gave me a little bit of detail about the Plumbers and Pipefitters Union and I told him I was taking a construction trades class in high school with Mr. (Ed) Walton."
The friend's dad encouraged him to pursue a career in a trade, and shortly after that, Terrance was accepted into an internship with the Decatur Public Schools' maintenance department. This semester, he's sampled several trades, said Dan Hainline, director of buildings and grounds.
"We're a multi-trade program," Hainline said. "He's worked in plumbing, electrical, roofing — I don't think he wants to be a roofer," he added with a chuckle.
Plumbing remained his first choice, and Andrew Fuchs of Local 137 said the union had more than 100 applicants for its apprenticeship program. Most of the training is on-the-job, with some classroom work, and apprentices earn while they learn, finishing with no student debt and the skills to make a good living. Contrary to popular belief, the trades aren't for those who can't make a go of it in college, he said. The trades require sharp minds.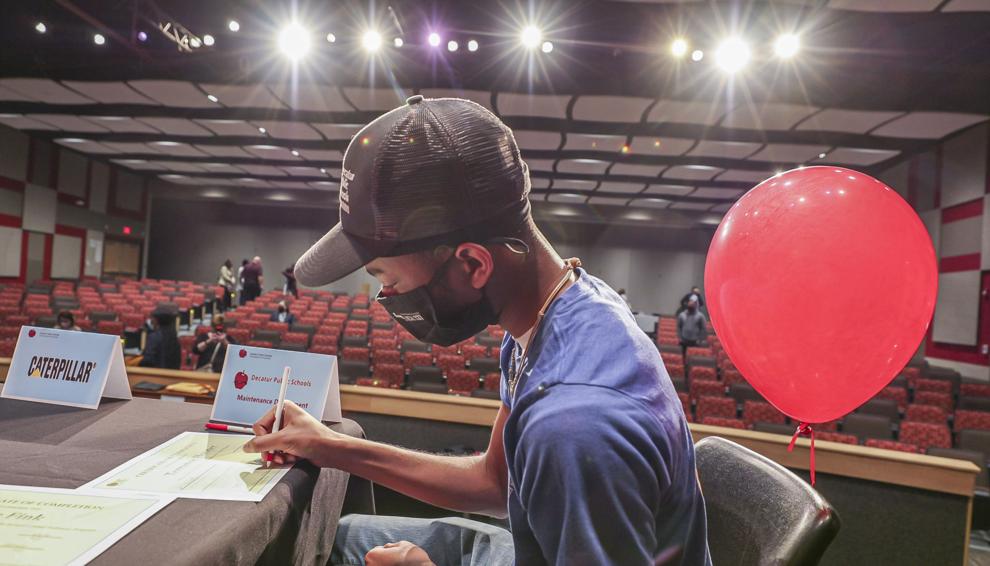 "We need smart, dedicated, show up every day, clean and sober people," Fuchs said.
James Comage has been working for Caterpillar Inc. this semester and is going straight to a full-time job this summer, with his eye on Richland Community College in the fall.
"I want to go into real estate, so when I transfer (from Richland), I'm thinking about majoring in finance," he said. His job at CAT will be as an assembler, but he's expects to take a test soon that will make him a quality auditor.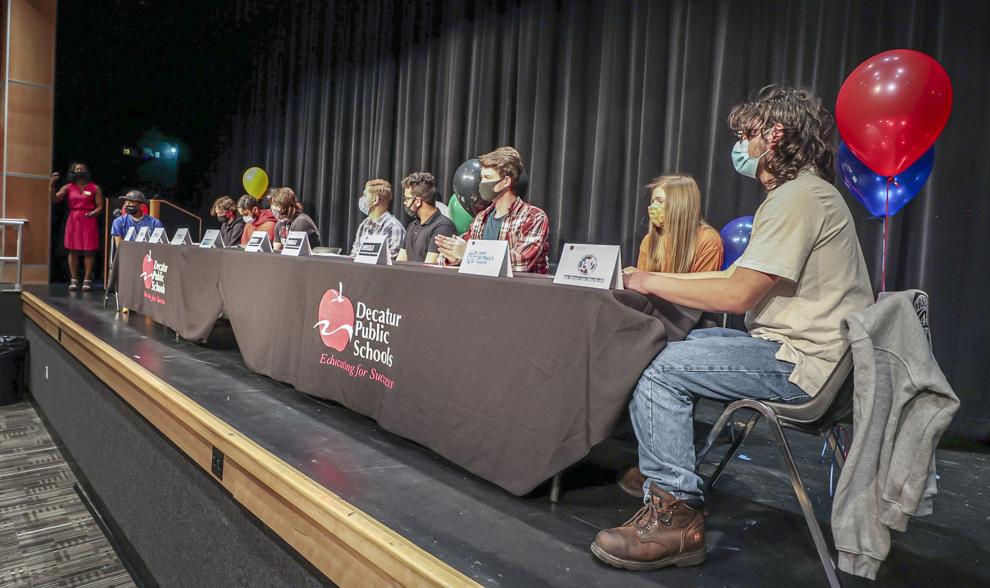 Ashley Grayned, executive director of Innovative Programs at Decatur schools, said holding an event for students signing up for careers is as important as holding them for students signing for college sports.
"We're excited to be acknowledging and celebrating students from various industries upon this stage," she said. "All of them committed over this last year to internships and co-ops at job sites, from DPS maintenance to Caterpillar to Richland and different trades. They put in the time and the effort and here we are today."
Decatur schools has shifted its focus from "college readiness" to "career readiness," she said, because the goal of college-bound students is also to prepare for a career. With meaningful opportunities, students inclined to go straight to work after high school can get the training and experience they need.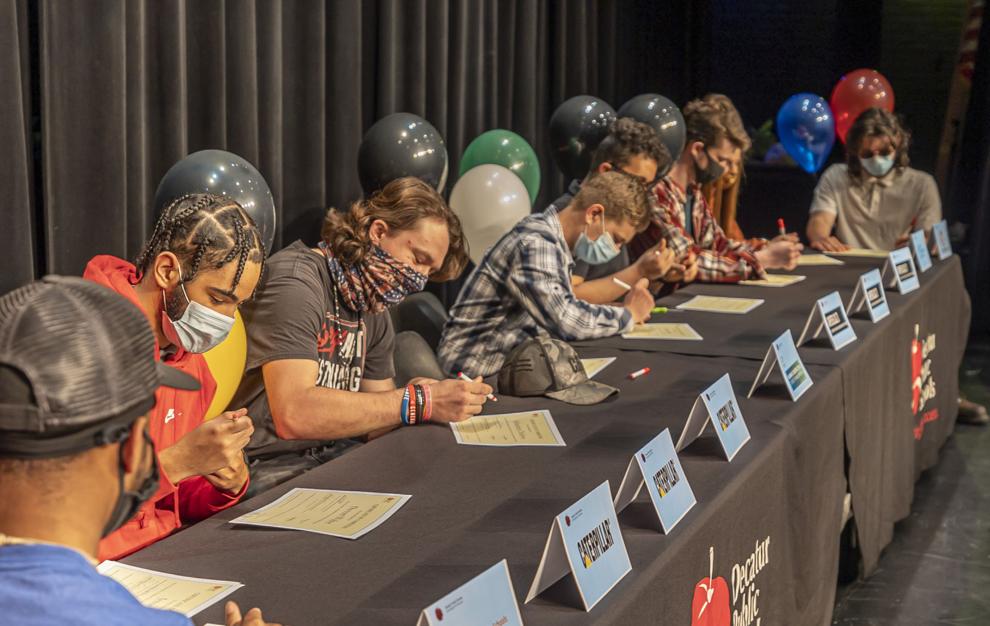 Ed Walton, who teaches the construction trades class at Eisenhower, said his goal is not to make carpenters or plumbers or electricians out of his students, but to expose them to those careers and give them the basic skills. This year, the students in his class have worked on the Habitat for Humanity house at 1398 W. Wood St. almost every day, which not only trains them in real-life skills, but helps out the community by getting the work done at a faster pace.
"We want each student to graduate with a plan, so you can be thriving, productive citizens," Grayned said.
---
PHOTOS: Decatur public school teacher selfies before classes resume
Teacher selfies Abby Emroski and Billie Hall.JPG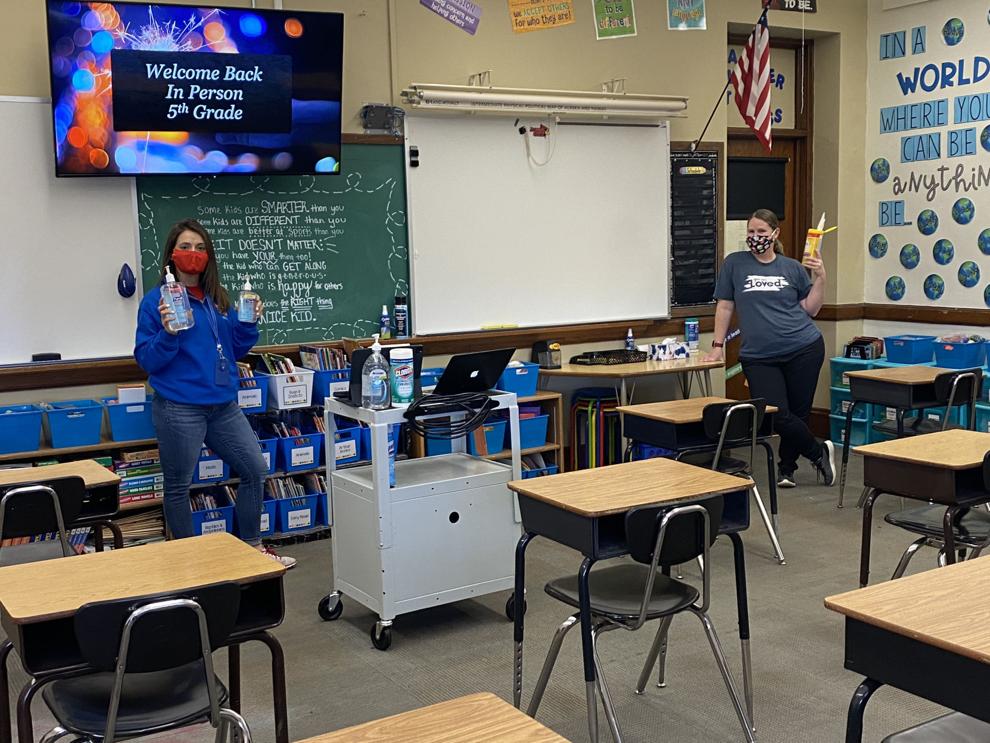 Teacher selfies Anthony Mansur.JPG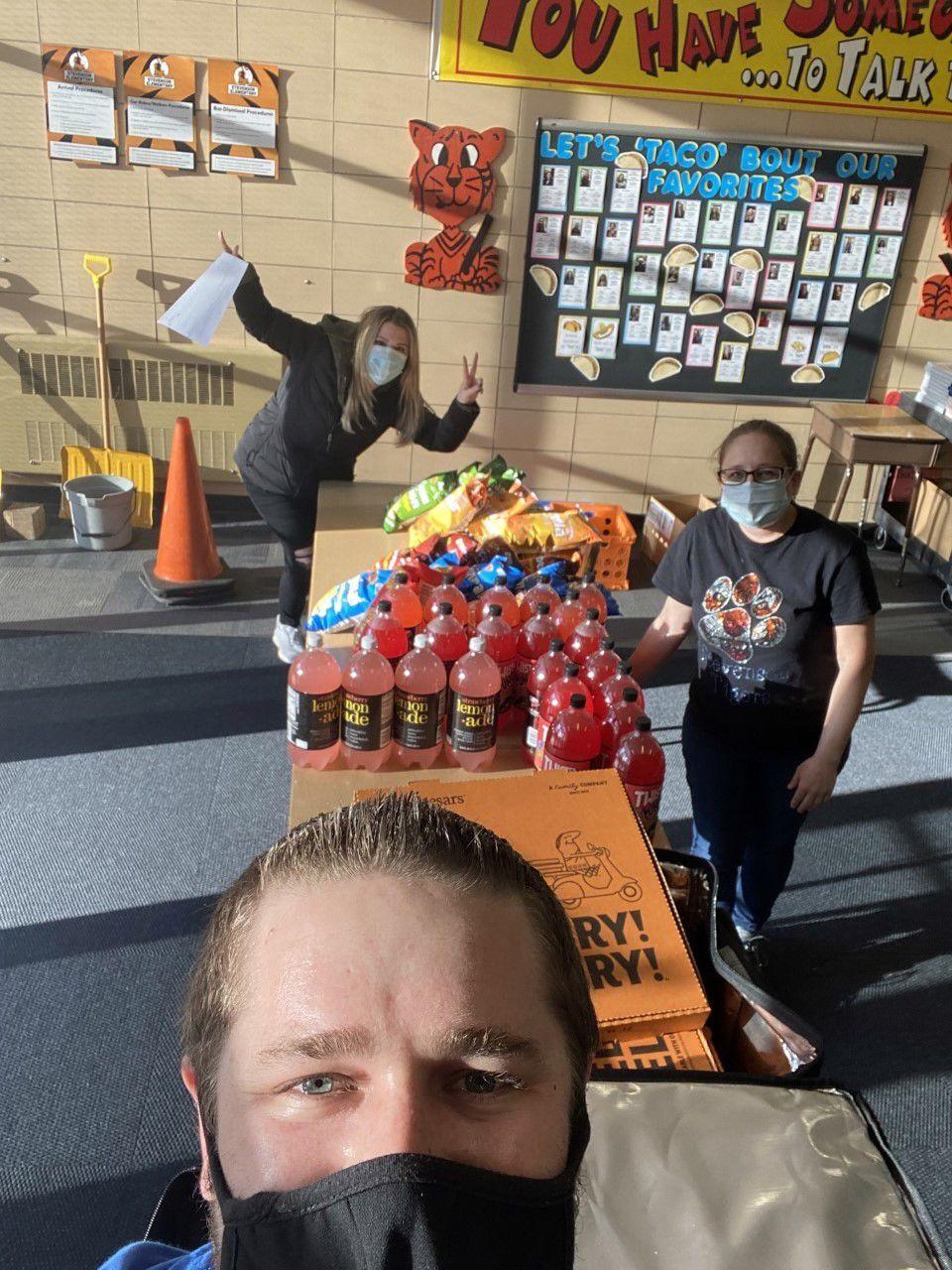 Teacher selfies Bush MHS.JPG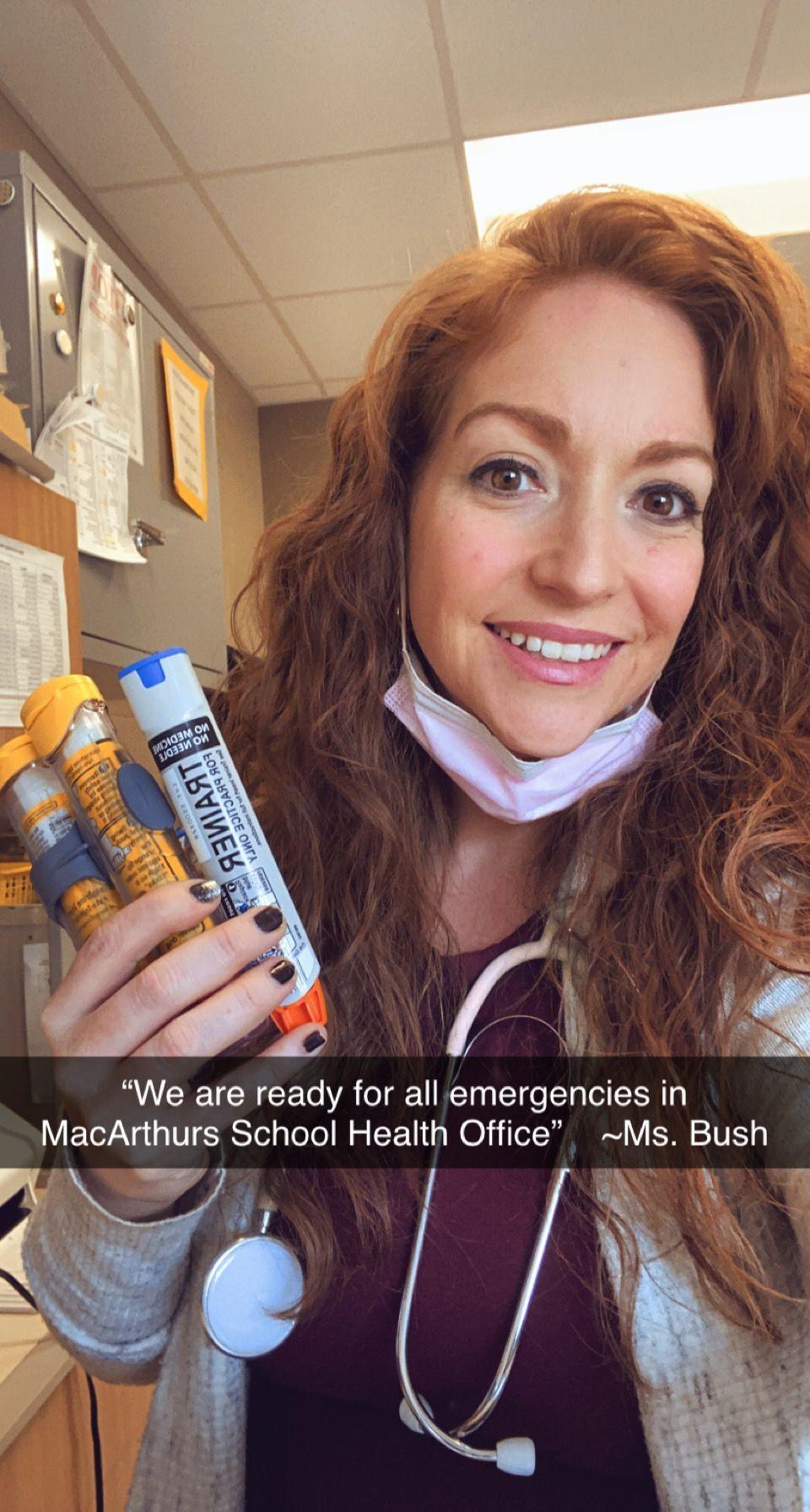 Teacher selfies Christa Jenkins.JPG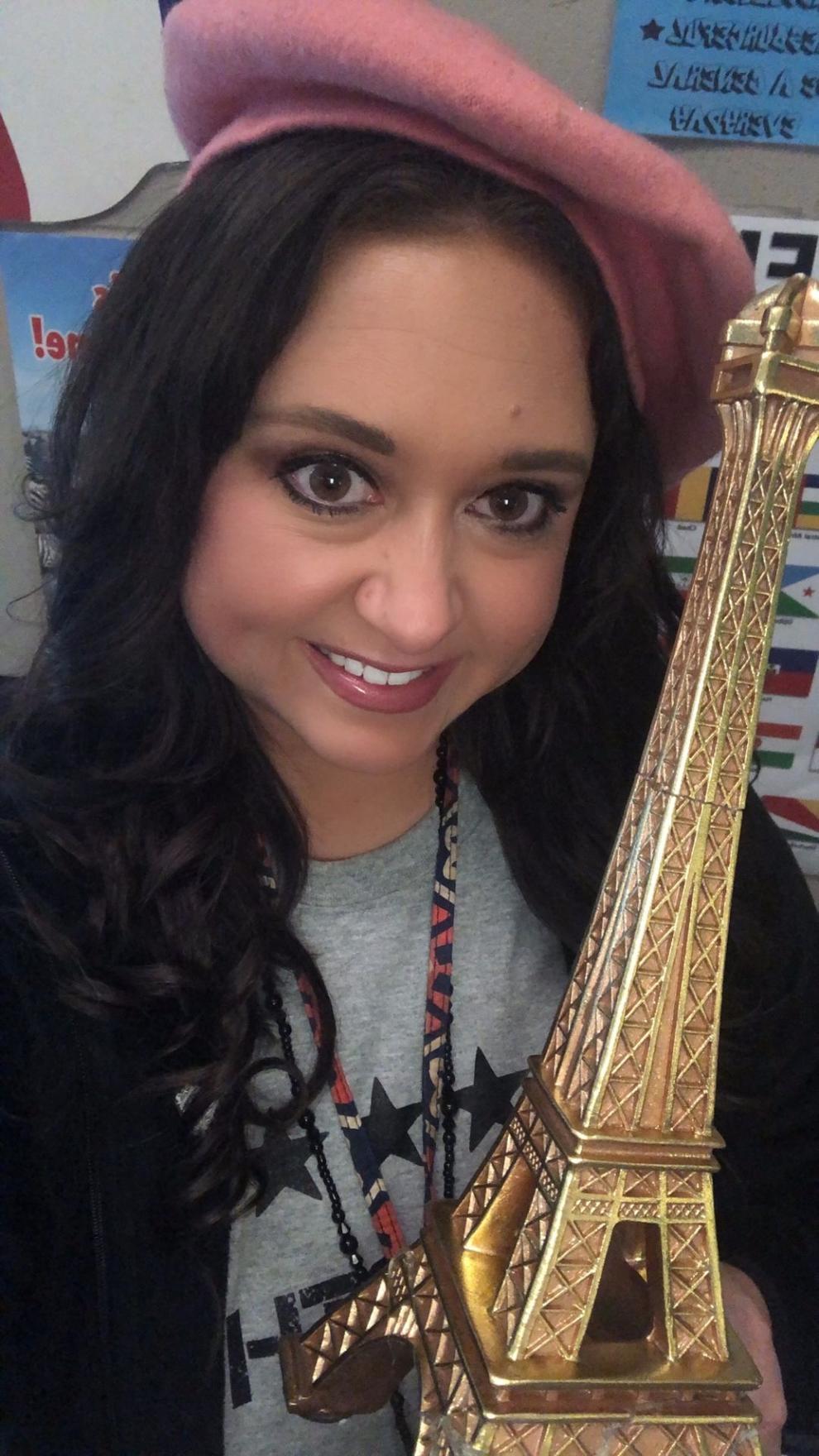 Teacher selfies Dotti NIsbet Vicki Samar Shelby Wilcox .JPG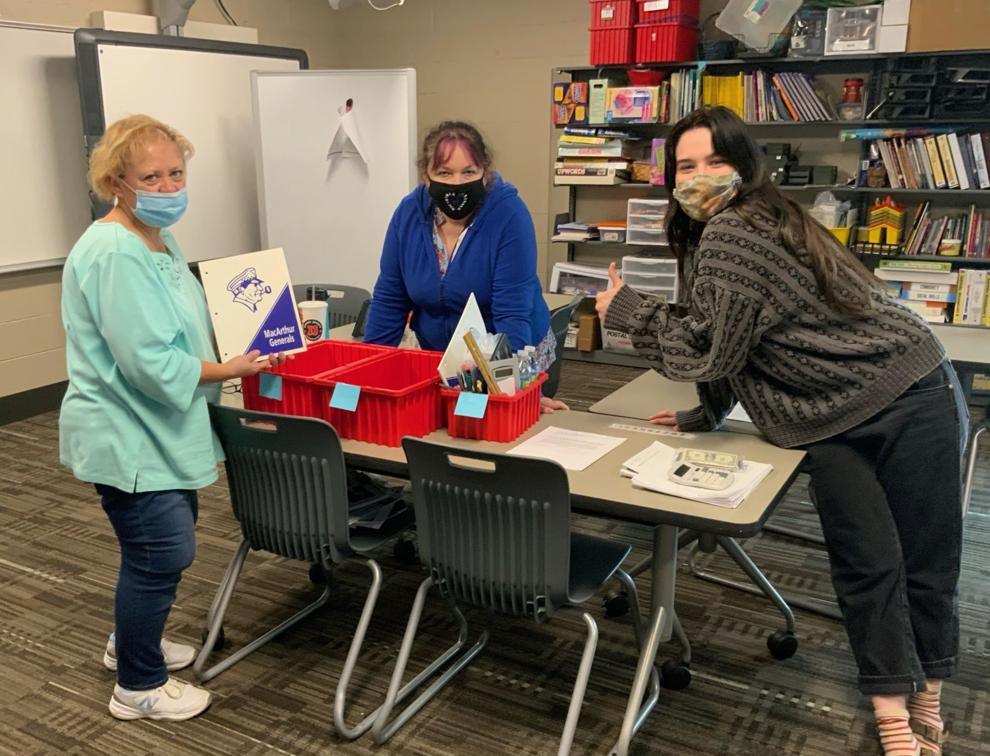 Teacher selfies Franklin.JPG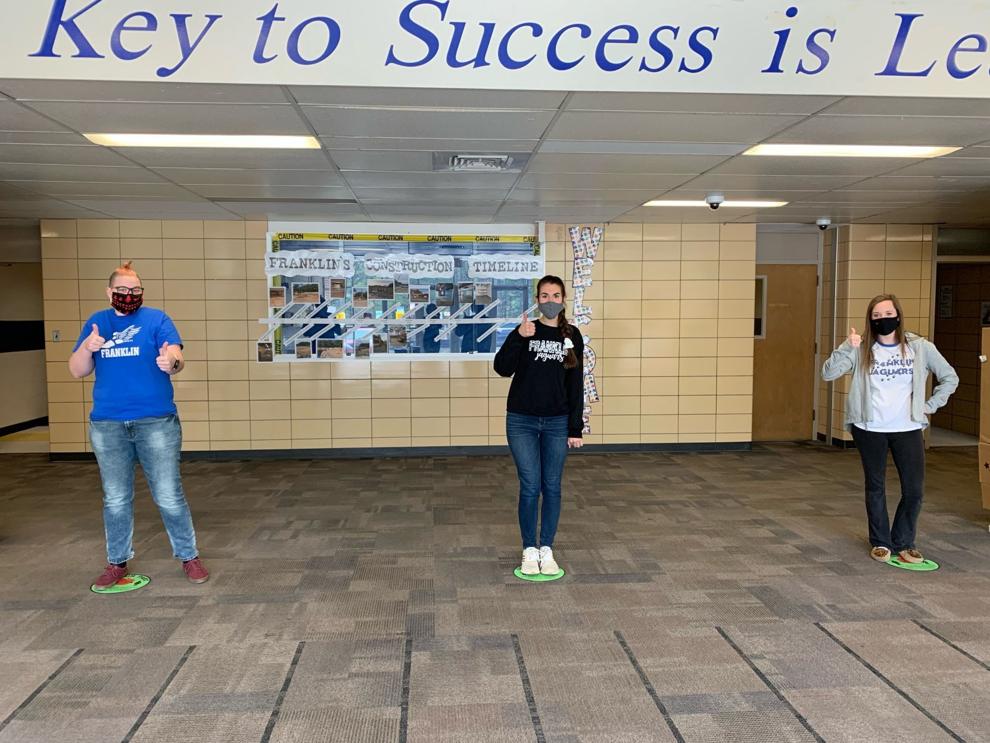 Teacher selfies Jaime Goodman.JPG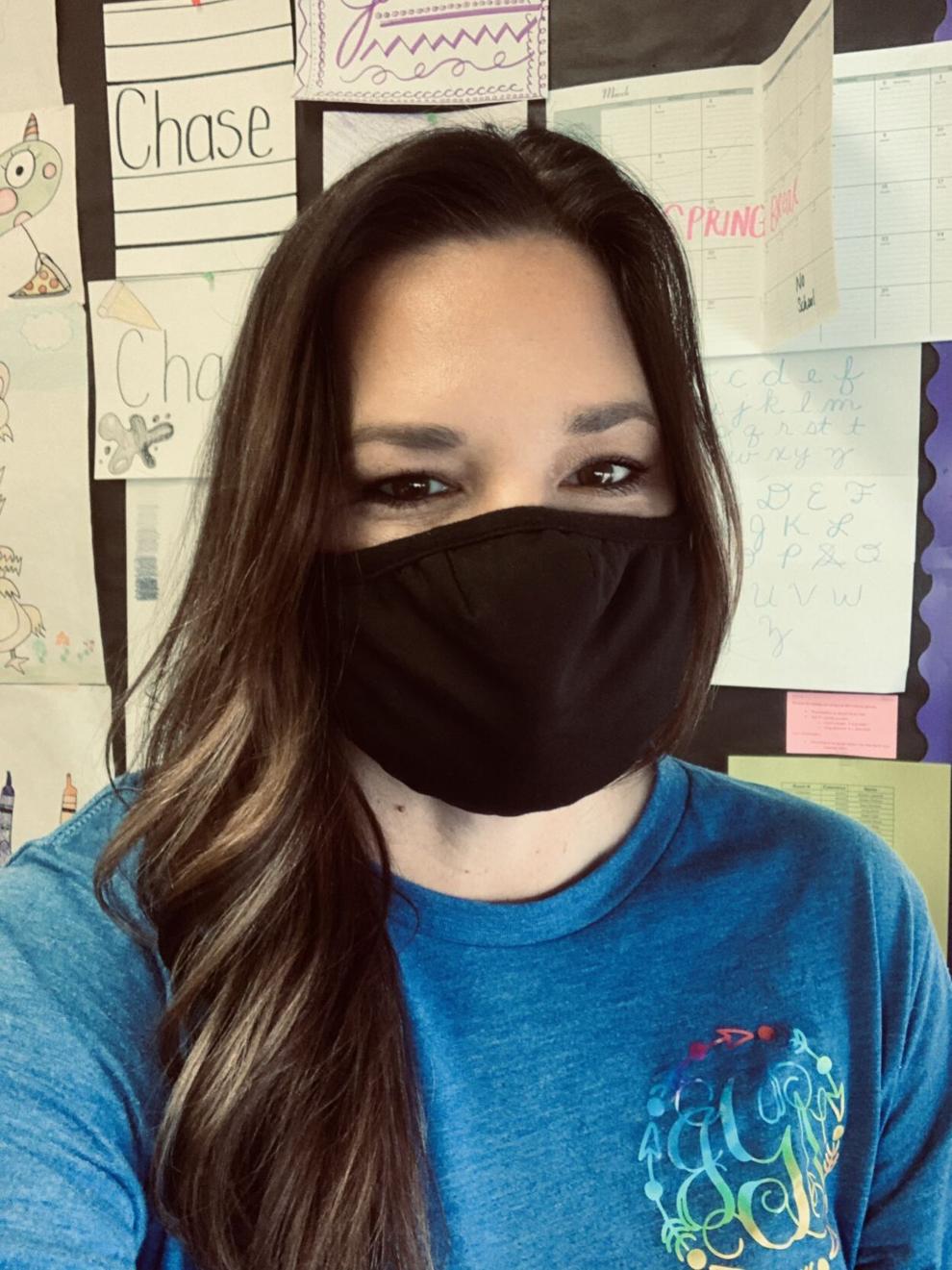 Teacher selfies JoBeth Page, NIkki Torbert and Kristin Portis.JPG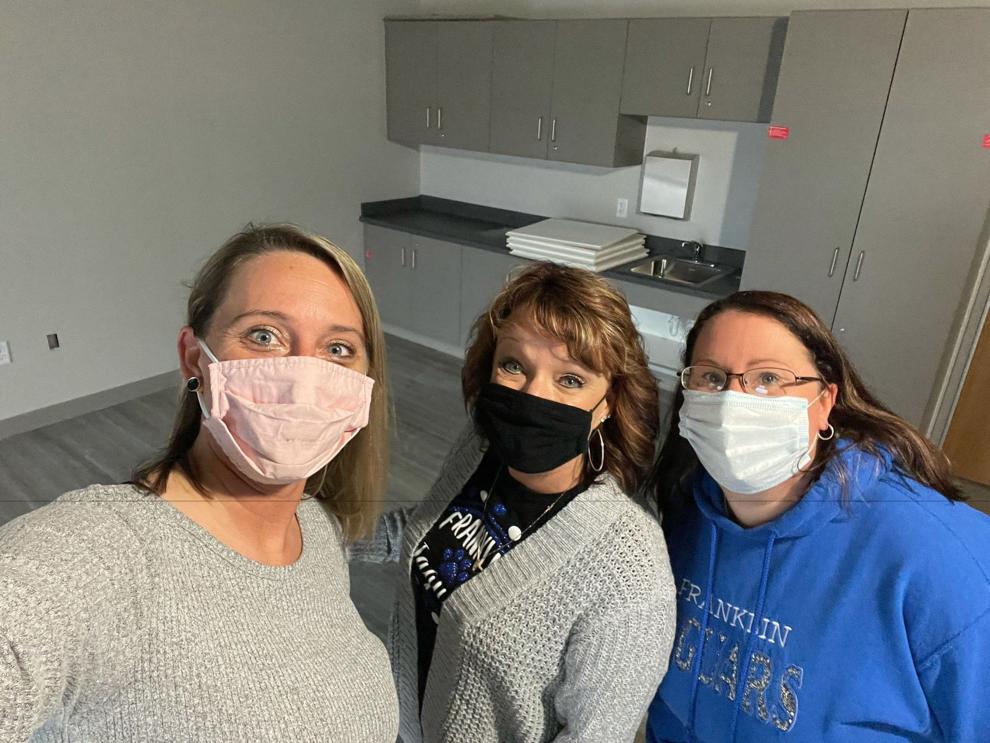 Teacher selfies John Hartzmark.JPG
Teacher selfies Johns HIll.JPG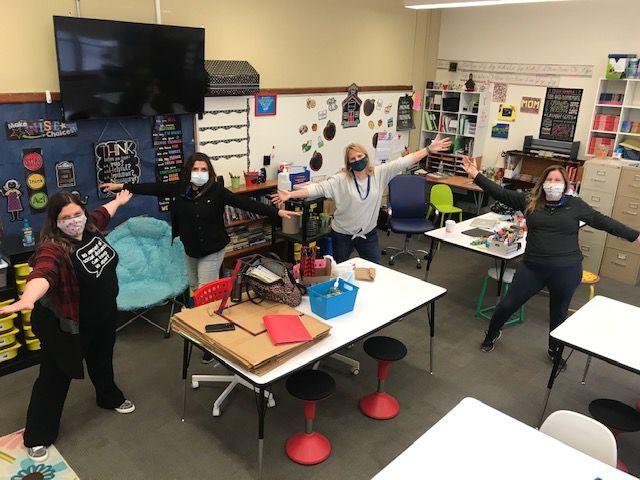 Teacher selfies Kristy Watrous and Emily Hahn.PNG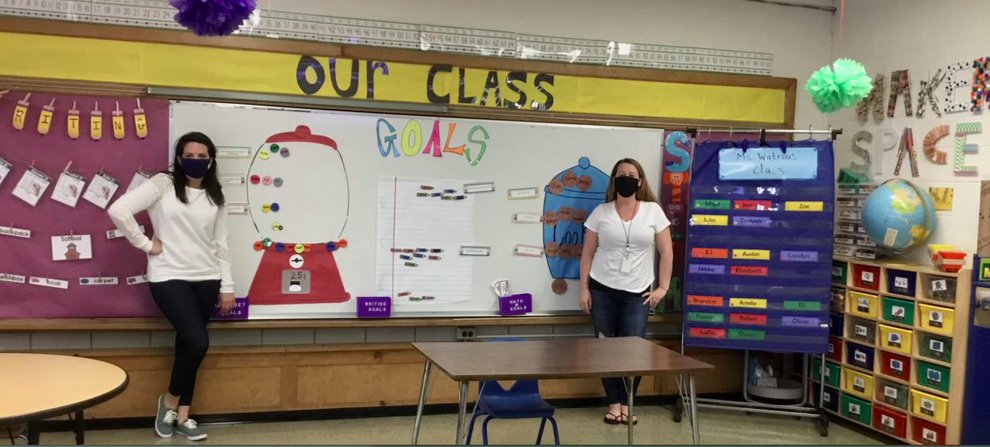 Teacher selfies Libby Kirkland.JPG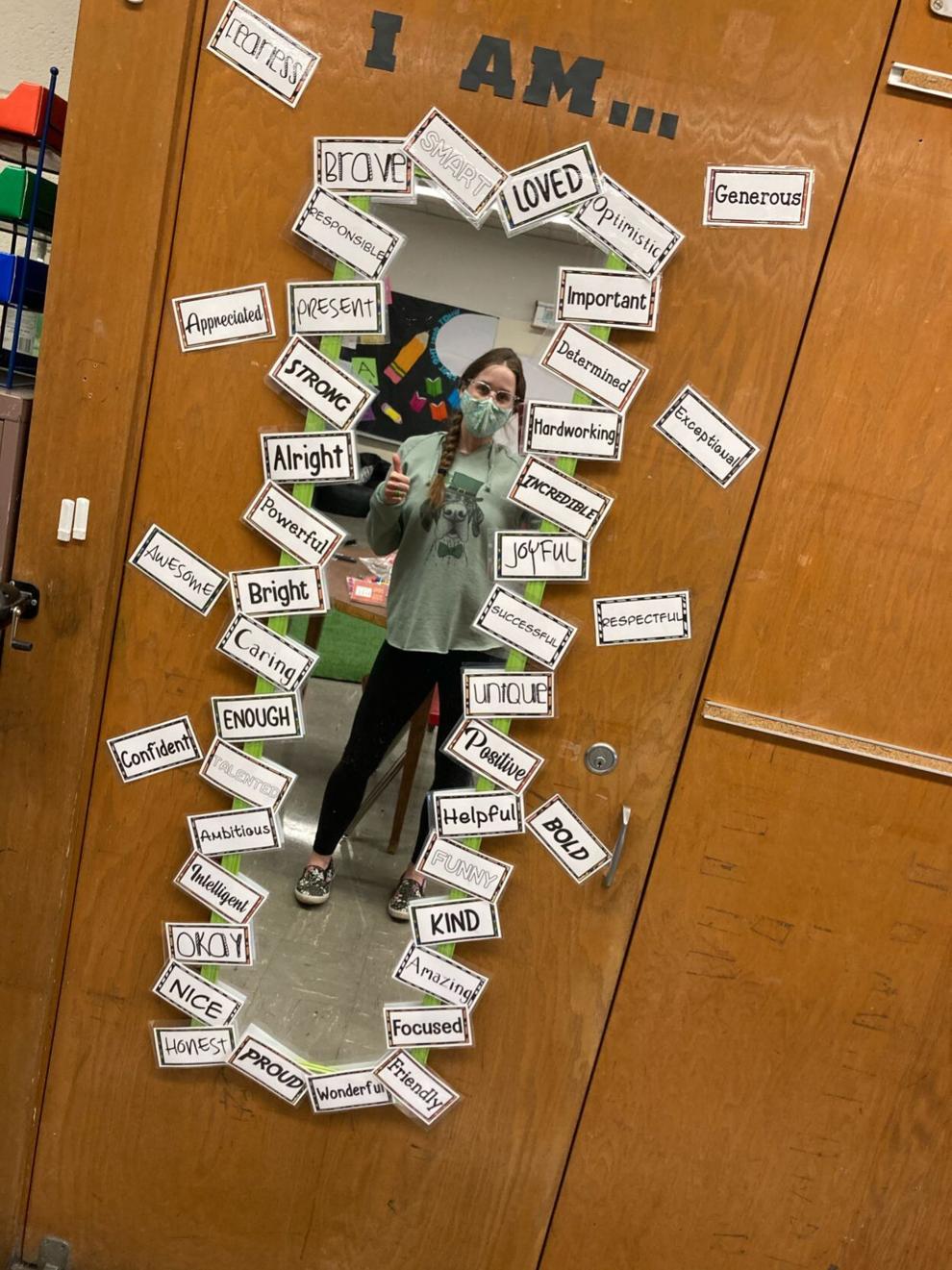 Teacher selfies Mary Brady.JPG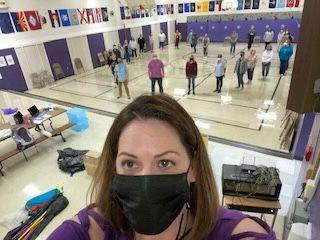 Teacher selfies Michael Coziahr.JPG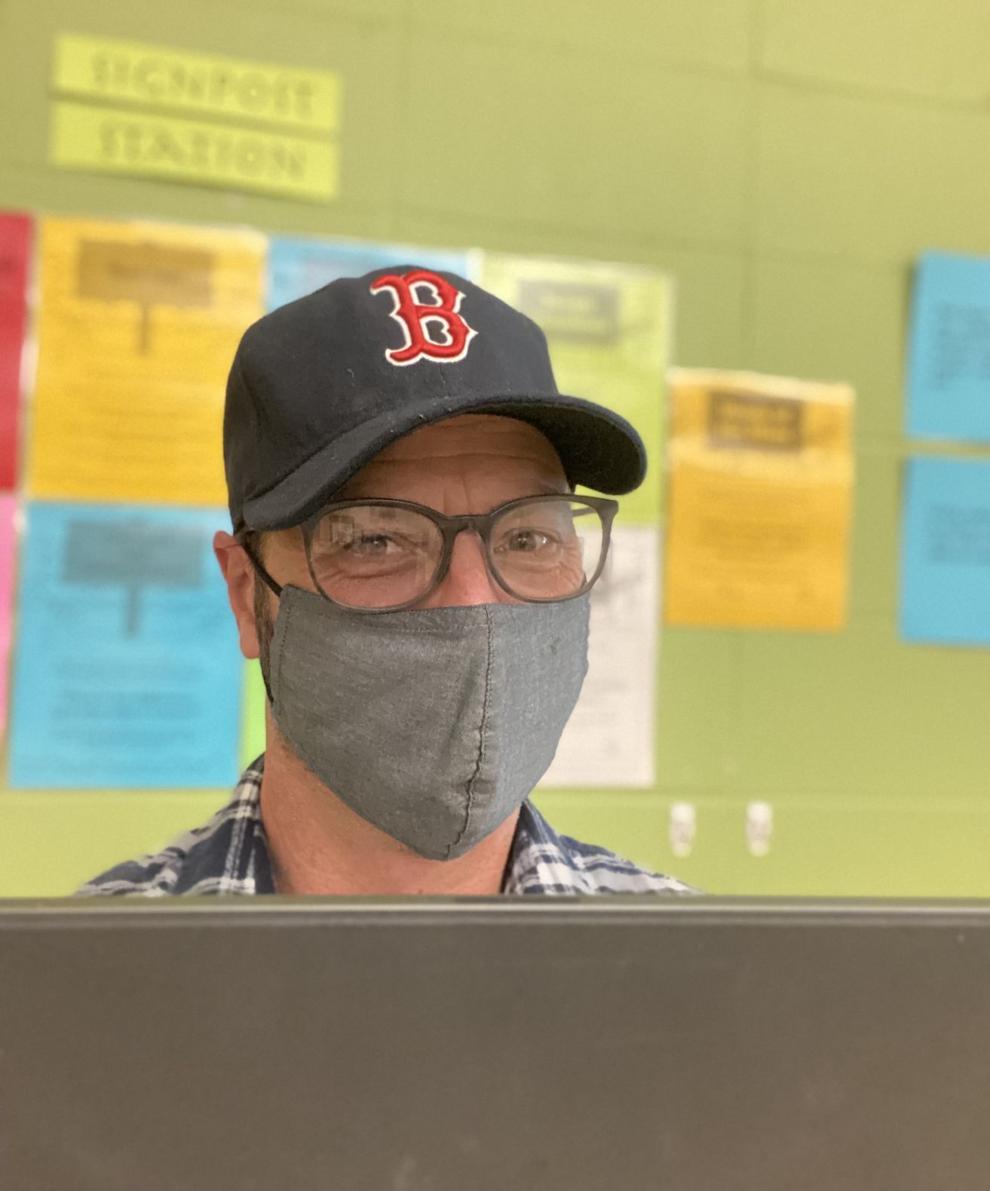 Teacher selfies Nisbet Samar Wilcox.JPG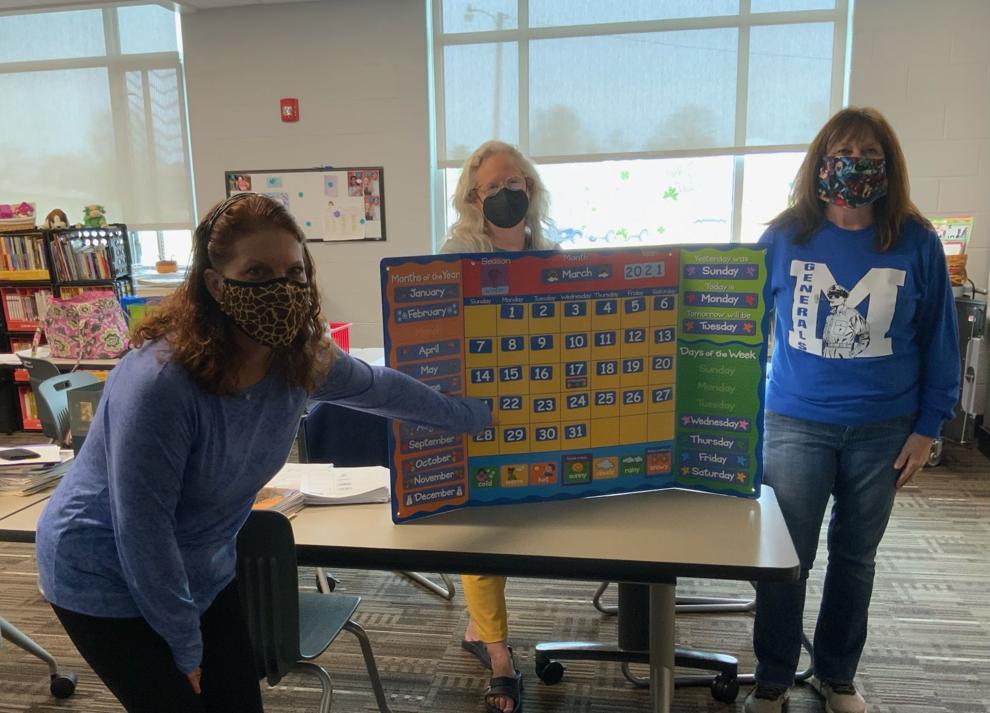 Teacher selfies Wayne Dunning.JPG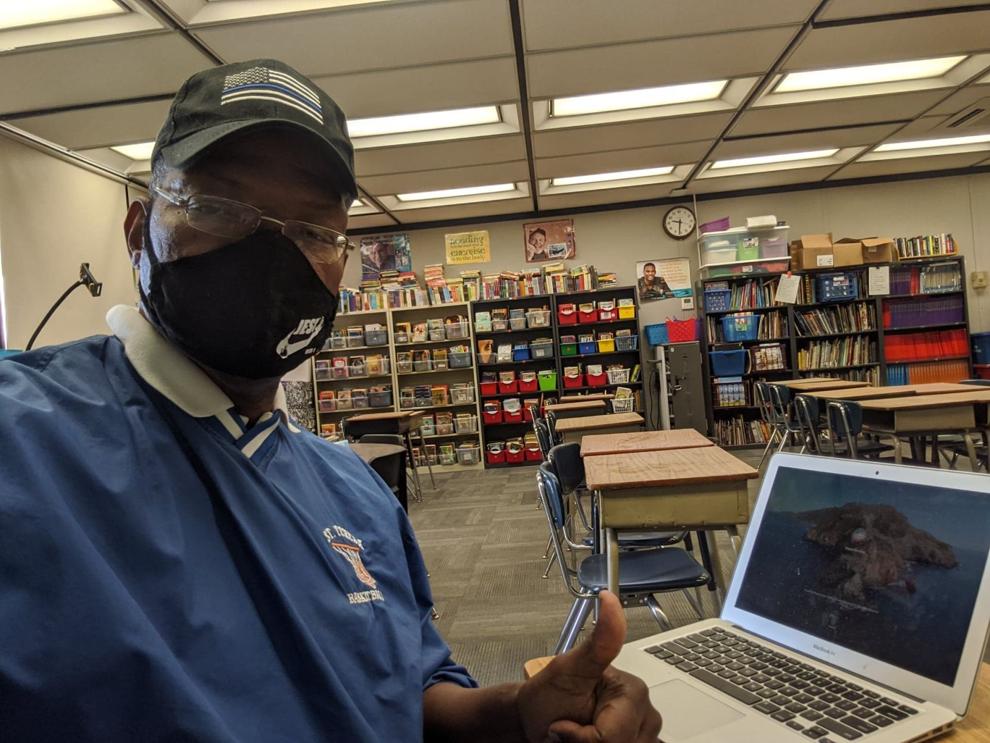 17. teacher selfies Joslyn Keathley and Joy Wiggle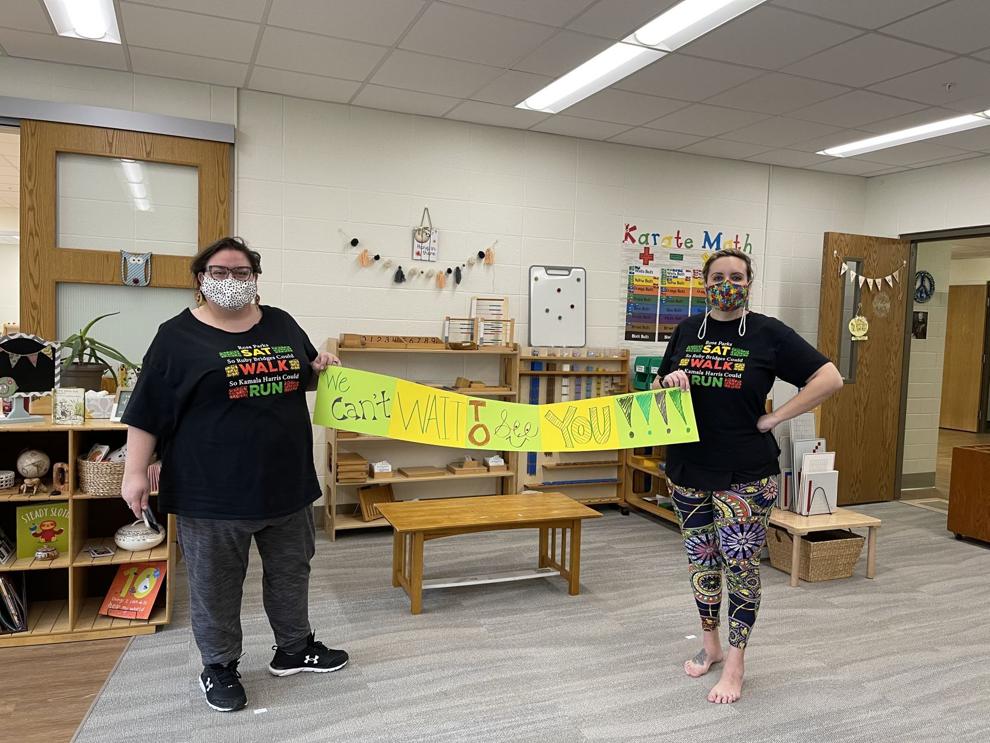 Teacher selfies American Dreamers STEM Academy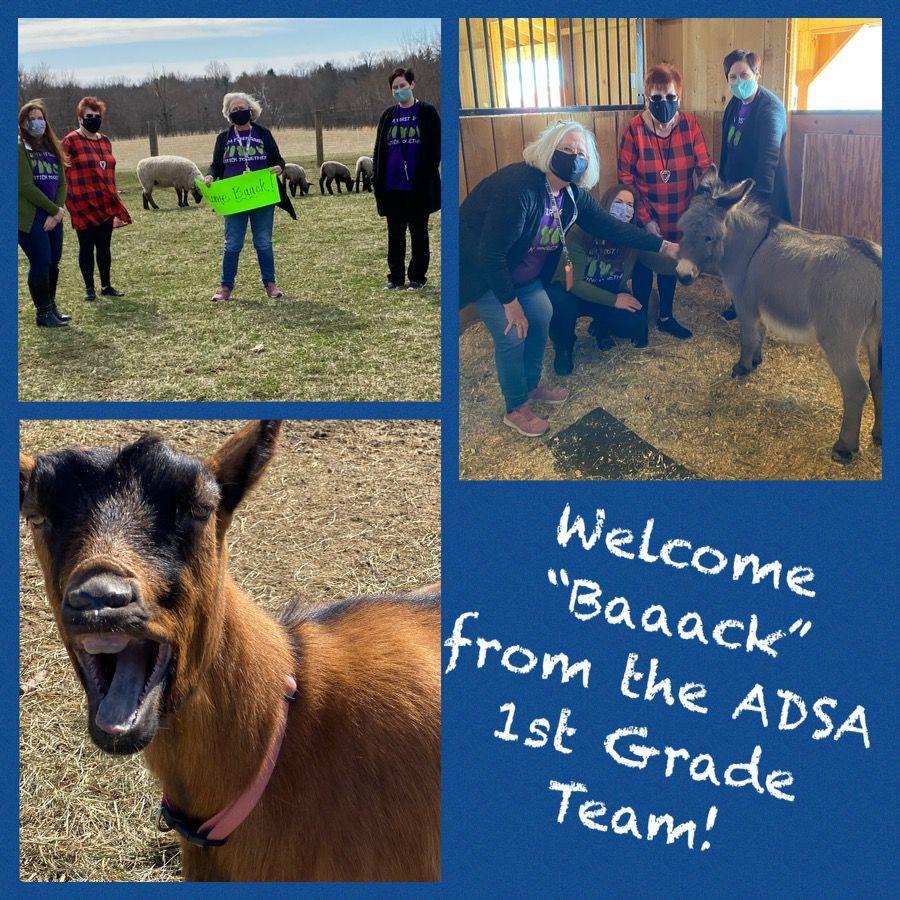 teacher selfies Kevin Hale
teacher selfies Montessori classroom
Montessori Academy for Peace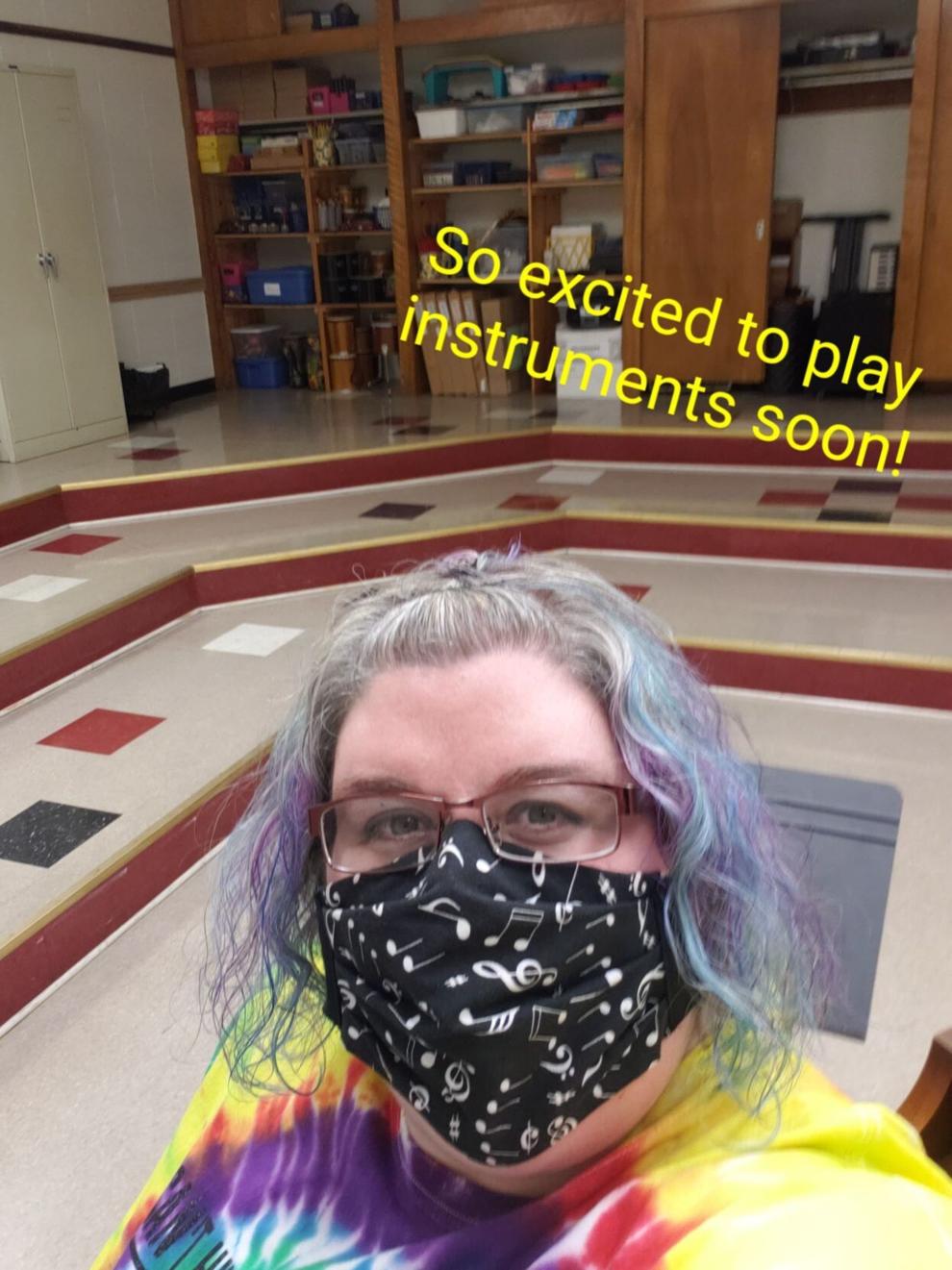 Contact Valerie Wells at (217) 421-7982. Follow her on Twitter: @modgirlreporter