DECATUR — School administrators who have spent the past weeks overseeing a wildly different academic setting are again at a crossroads about next steps during the ongoing COVID-19 pandemic. A new quarter means familiar questions about whether to have in-person learning, remote classes or a mix of the two.
"There's a dozen parts to consider," said Jeff Dase, assistant superintendent for teaching and learning for Decatur schools, which has been remote learning-only this academic year. "Transportation, social distancing, safety measures, contingency if anybody becomes ill. We're considering a hybrid model, some in-person while some continue to be virtual."
Schools closed statewide in mid-March as COVID cases increased. Over the summer, as numbers improved, the state lifted restrictions, giving local officials control over whether to have in-class, virtual learning or a hybrid in the new school year.
Many Macon County schools returned, but some reversed course after there were infections. The county also was placed on the Illinois Department of Public Health "warning list" for having a high number of COVID cases, among other factors. Macon County was removed from the list on Friday.
As the new academic period approaches, the question now is what the next term will look like and whether plans should shift again. There are a variety of approaches and use of resources.
Meantime, students returned in-person to Warrensburg-Latham schools on Oct. 5 after virtual learning, said Superintendent Cheryl Warner. There are new rules, and almost all students arrived with their symptom self-certifications complete so that the first day could begin on time.
But there are challenges as well, especially with having kids out of school for a long period. In-person small group instruction was offered. Social workers, counselors, and administrators have been making calls and completing home visits for students who are not engaging in remote learning or that are experiencing social-emotional difficulties and outside agencies are also being utilized as needed, she said. 
Decatur Public Schools announced in July that this school year would begin with all-remote learning, and said in September that students would remain that way until at least Nov. 14. Another announcement about the plans leading up to the winter break is expected on Oct. 30.
The district will release a form for families to choose their ideal situation, whether to return in person or continue virtual learning, and once the district has those results, it will help administrators decide if there's a way to safely return to schools, Dase said.
There are challenges, officials said.
Students who have been out of classrooms for a while might find it difficult to readjust when they do return to in-person learning, whenever that is. Several area districts opened for in-person learning at the beginning of this school year, but also offered remote learning if families wanted to choose that option.
Decatur, like many districts, uses Response to Intervention, a tiered learning model that addresses students' varying needs. If students have fallen behind while buildings have been closed, that model is already in place to help them, Dase said. The district is also considering a plan to offer tutoring during school breaks, such as the winter and spring breaks and summer as well, if teachers are available.
He said there's a clear need.
"As far as the logistics go, I think we're doing a great job, but this for emergencies, this is not how you should operate a school year," Dase said. "We need our kids back in person, because that's how we form relationships and just getting that high quality of teacher/student interaction. A lot of kids were performing well because of the teachers in front of them."
CLOSELY WATCHING DATA
Another factor is that cases may increase locally and the state could step in if infections become widespread. Gov. Pritzker has said some areas could face added restrictions if positivity rates continue to rise.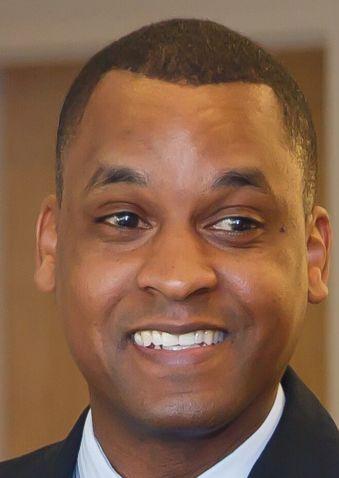 Superintendent Brett Robinson said they're constantly evaluating their game plan, which was reviewed at mid-term on Sept. 18.
"That review led us to move up the timeline as to when a student who chose remote learning at the beginning of the school year could switch to in-person learning, from the end of the first quarter on Oct. 19 to Sept. 28. We will continue to assess the effectiveness of our plan and make adjustments when appropriate to better meet the needs of our students," he said.
Even the youngest students are complying with the requirement to wear a mask, he said, and about 82% of students are attending classes in person. Because classes are dismissed at 12:30 p.m., students collect their lunch and take it home to eat it, which saves some of the school day time for classes. Passing periods have been reduced, too, to allow for as much class time as possible in the middle and high schools during the abbreviated day.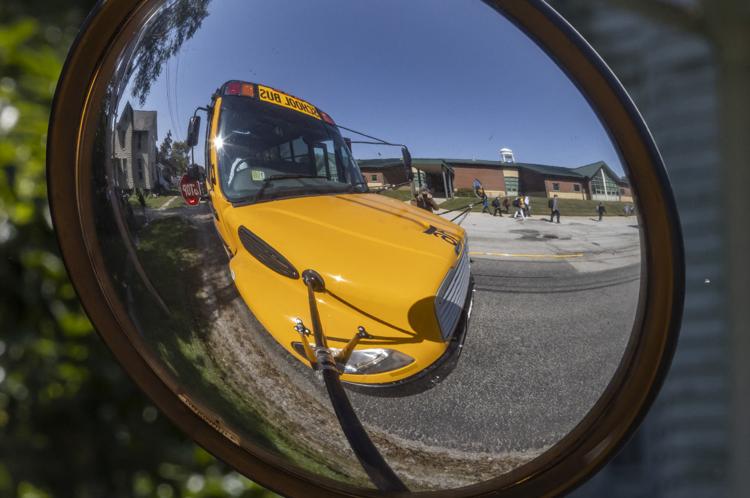 "The teachers have been amazing," he said.
The ongoing nature of the pandemic means flexibility has been required. When staff or students have positive COVID-19 tests, the administrators have to make decisions like whether to shift to remote learning temporarily.
Meridian schools also will continue using a mix of in-person and remote, said Andy Pygott, superintendent. He said 23% of students are learning virtually and the district has adapted to offer crucial resources.
"With remote learning and also during the time period that our district went full-remote due to staffing concerns related to positive COVID-19 cases and the quarantine period for those in contact, we have offered appointment learning opportunities for students in need," he said in an email.
"Following our conversation with the Shelby County Health Department it was determined that the district is able to continue classes as planned," Superintendent Kent Stauder wrote in a letter.
That includes speech services, school counselor services, special education, and "any student that would like to arrange individual appointments with teachers for tutorial assistance or access to other resources," he said.
Said Pygott: "If for some reason our district was in a position to go full remote or partial remote for one of our buildings and/or grade levels, we would continue to make those appointment learning opportunities available."
In regards to issues that may come up with a student switching from remote learning to in person, Meridian also plans to use Response to Intervention resources to address possible student readiness issues. In addition, various school support staff and scheduling can be used to help mitigate any potential issues with this type of transition.
'THIS IS NOT IDEAL'
Mount Zion has had 10 staff or student positive cases through seven weeks of school, with 105 individuals being quarantined from those cases, but none of those quarantined ended up positive themselves, said Superintendent Travis Roundcount.
"We have offered in-person and remote learning instruction during the first quarter," he said. "We plan to continue providing both during the second quarter, with Wednesday as remote learning for everyone. We are very fortunate to continue through these challenging times, offering our students and families four days per week of in-person instruction." 
Teachers are working with students who are mastering materials at all different levels, he said, though keeping some remote students engaged is a concern.
"Since we don't have the remote students at school to talk with, we send extra communications to the home to discuss their progress," Roundcount said. "Our principals and academic liaison are assisting with this communication to the at-risk students. Additionally, we are offering after school tutoring for students who need a little extra help."
Despite the different approaches, one thing is undeniably clear: everyone is ready for life to return to normal.
"This is not the way to operate a school year. It hinders social/emotional development and student achievement," Dace said. "We think we're doing a good job (remotely), but this is not ideal and that's why we really want to get our students back as soon as possible."
---
Most memorable stories from 2019
Valerie Wells' 5 most memorable stories from 2019
Education reporter Valerie Wells covered everything from local schools to Scovill Zoo to an exciting surprise car restoration this year. Here are her five favorite stories, plus her own words about why these were the most memorable. 
Contact Valerie Wells at (217) 421-7982. Follow her on Twitter: @modgirlreporter
Be the first to know
Get local news delivered to your inbox!