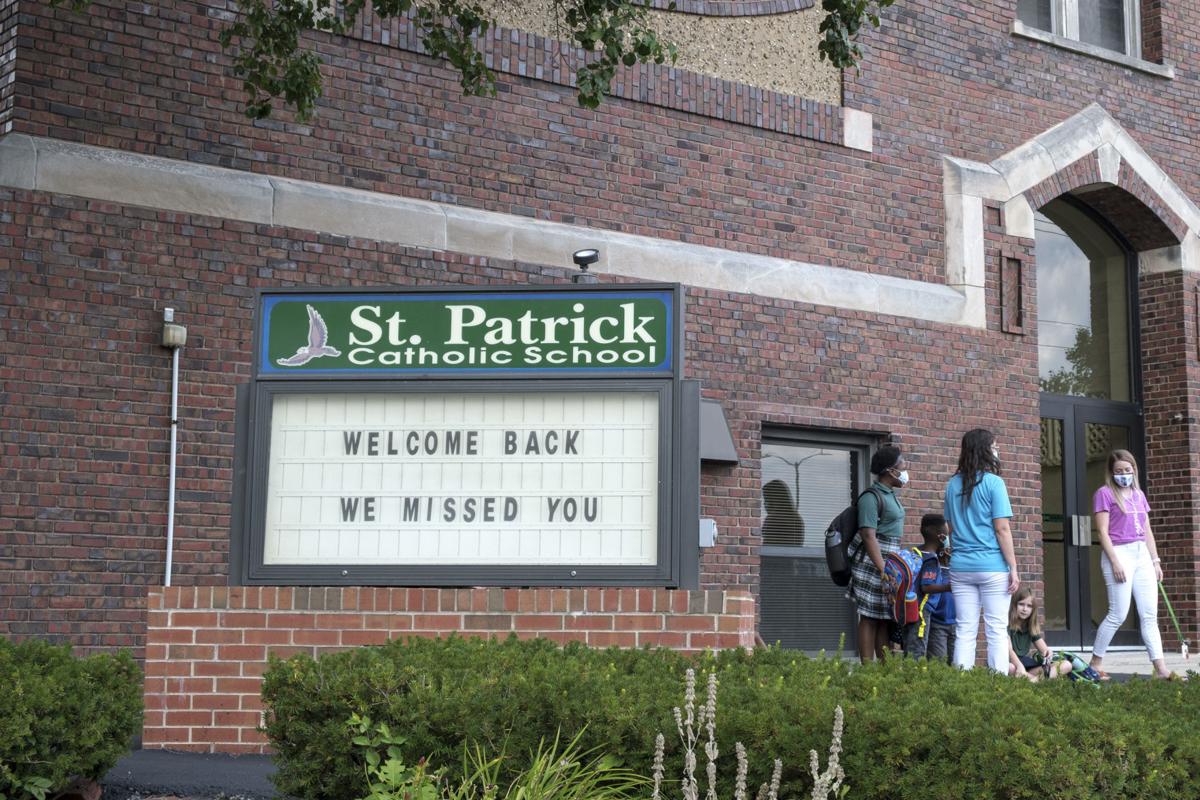 St. Patrick staff and administration welcomed the students back to school on Friday for the 2020-2021 school year. 
The school has sat empty for five months due to coronavirus restrictions. Principal Nick Blackburn was just as excited as the students for the first day.
"It's been great to get life back into the school," he said. "It's been about as smooth as a first day can go."
The principal credits the staff and parents for the easy day. The students helped the day go smoothly as well. "Kids have been wearing their masks with nearly no problems at all," Blackburn said.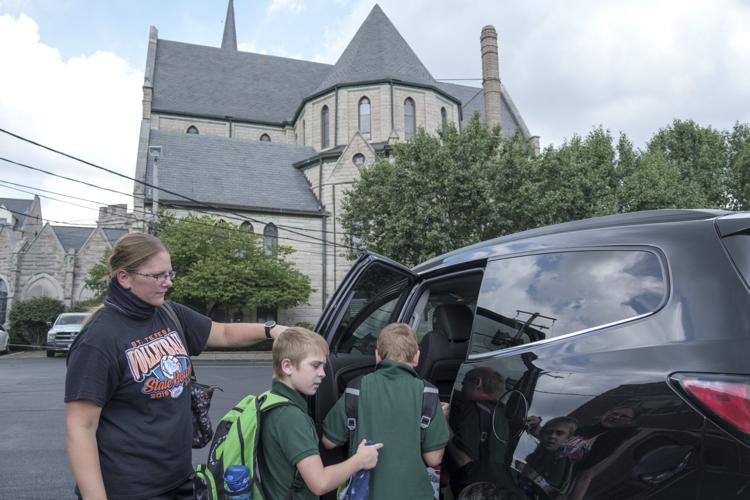 St. Patrick students range in grades from 3-year-old preschoolers to eighth grade. All were required to wear their masks. The students also wear school uniforms, except for their masks. "As long as it was school appropriate, they could wear it," Blackburn said.
Face coverings are only part of the Centers for Disease Control and Prevention guidelines for keeping COVID-19 under control. St. Patrick teachers cleaned desks when the students were not in the classroom. However, the students remained in the classroom as much as possible. Desks have been positioned 6 feet apart. As a high traffic area, the main lobby is disinfected on a regular basis and after crowds have passed through. "And at the end of the day we'll give it a nice deep cleaning," Blackburn said.
Various local school districts, including Decatur and Warrensburg-Latham, have opted for remote learning. Gov. J.B. Pritzker ordered schools closed in March to rein in the widening COVID pandemic. As part of the Restore Illinois reopening plan, schools determine whether to have in-person or virtual learning.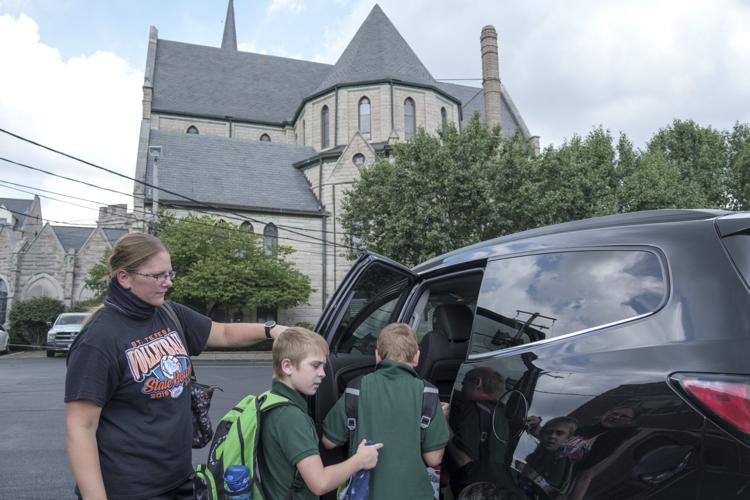 Traci Friel enrolled her son Oliver and his fourth-grade brother Finnegan in St. Patrick. "They were excited to see their friends," she said about the first day.
Friel is also a teacher at St. Teresa High School, teaching health, conditioning, nutrition and kinesiology. "My anxiety level was high for numerous reasons," she said. "But it's all COVID (related)."
This year brought challenges to the staff, even experienced teachers such as Friel. "I felt unorganized because of everything else we had to be aware of," she said. "Social distancing, masking, it was no longer just 'educate the kids.' It was 'make sure the masks are above noses, make sure they're not close'."
Debra Kelm waited outside St. Patrick for her grandsons, Jorden Taylor, 9, and Jackson Taylor, 6. "They were excited and a little apprehensive," she said.
This was the first year at St. Patrick for the Taylor brothers. "They need the structure," Kelm said about the boys' education.
Since the schools closed their doors in March, the family found the boys needed to be in a classroom environment, their grandmother said. "It was like pulling teeth," she said.
Their cousin Levi Canary, 8, wanted to join the boys at St. Patrick school. "I want to go back," he said.
Levi will be in the third grade at Dennis School. However, he is not looking forward to the remote learning. "I miss school," he said. "I want to go back to second grade. It was a lot easier."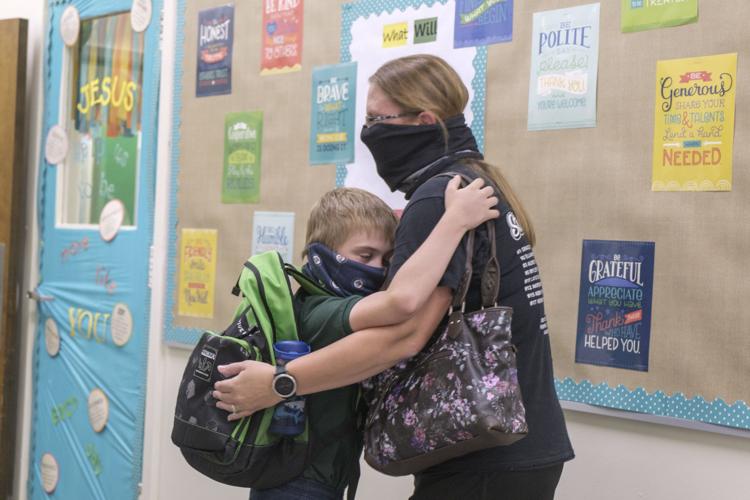 The St. Patrick principal said he spent much of the first day greeting the students. "You can tell they have smiles on their faces," he said. "There's no drooping."
Although the day was a success, the staff did have one problem. "Hugs have been an issue," Blackburn said. "It's hard to tell a kid 'no'."
---
Class is in: These former Decatur school buildings are still in use
Contact Donnette Beckett at (217) 421-6983. Follow her on Twitter: @donnettebHR
Be the first to know
Get local news delivered to your inbox!