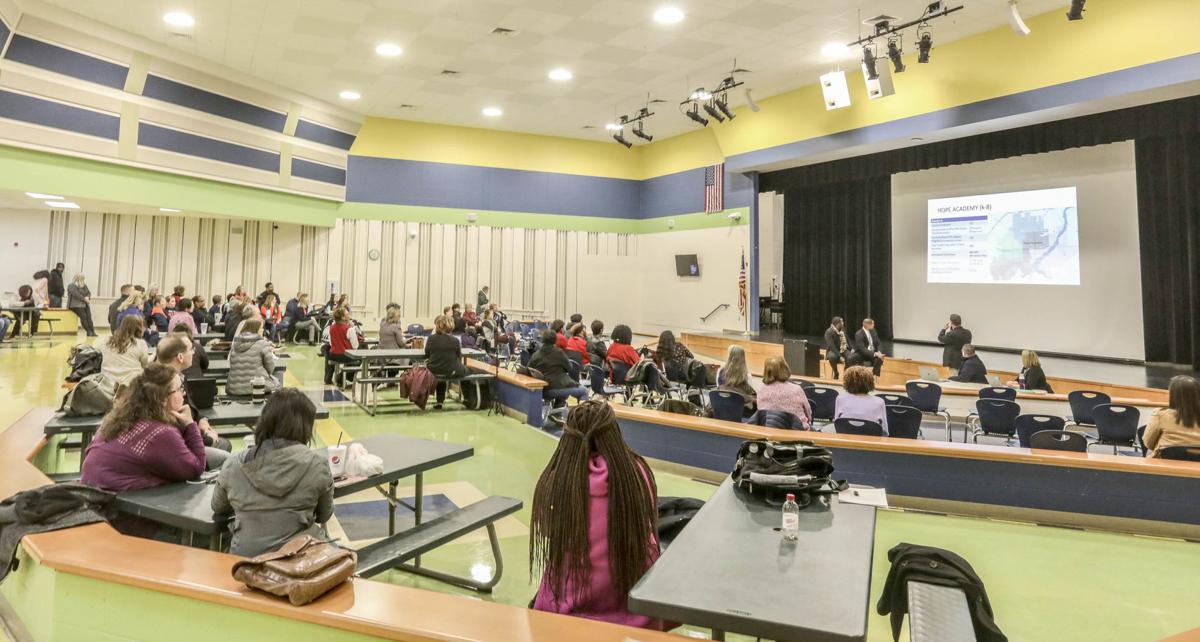 DECATUR — Parents and teachers expressed frustration and concern about the future of Hope Academy on Monday, while school district officials say they are working to make positive changes.
District leaders are considering changing the school, 955 N. Illinois St., from a magnet school to a neighborhood boundary facility. While the meeting opened with a presentation on that possibility, discussions moved to the problems that those who spoke said teachers and students face on a daily basis.
"We hear you," Superintendent Paul Fregeau told the crowd at the meeting's conclusion. "We are trying to address the needs here. Have we met them all? No, we haven't. But we can work on it. We will strive to be better."
The Rev. Courtney Carson, a member of the school board, helped facilitate the discussion and said the district was working hard to ensure the community understood the boundary situation. "We want to make sure you are part of the process," Carson said.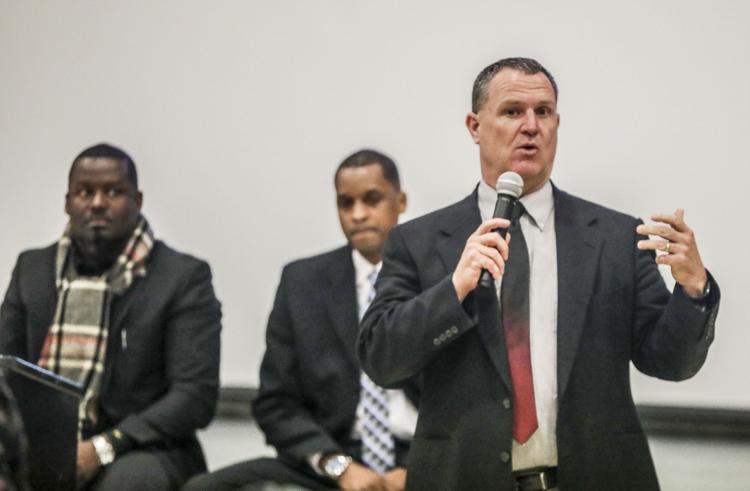 Some of those who spoke said the school does not have adequate resources or enough staff. Officials have said they are working to fill positions in spite of a statewide teacher shortage. A district spokeswoman previously said there were 76 openings districtwide as of Nov. 21. Sixteen of those, or over 20%, were at Hope Academy.
Assistant Superintendent for Teaching and Learning Jeff Dase addressed the crowd at the beginning of the meeting, encouraging open discussion.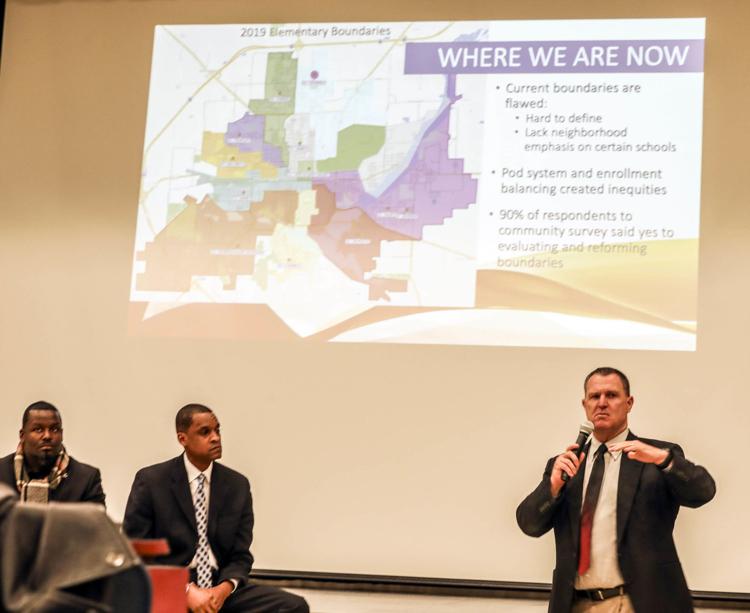 "I'm here tonight to basically listen," he said. "Everything that we do pretty much either impacts positively or negatively teaching and learning. So we want to hear all concerns."
District leaders have been working to change the boundaries that determine where students attend school. It's part of a larger strategic plan that also aims to transform the district's facilities, renovating several and narrowing the number from 22 to 17.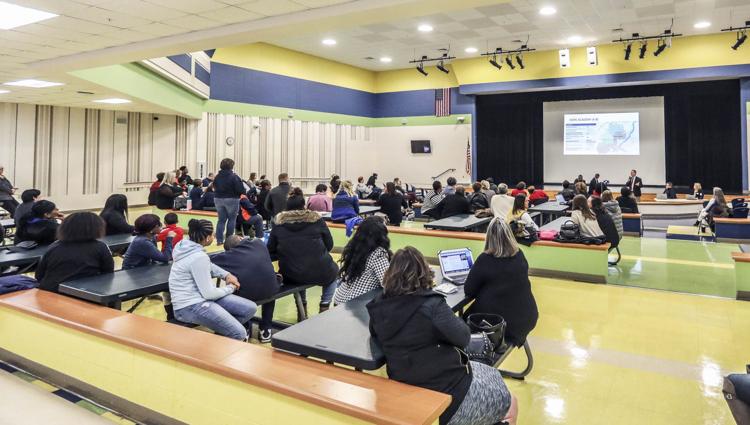 Fred Bouchard, assistant superintendent of support services, has said the boundaries have not been comprehensively assessed in more than 20 years. A committee of 20 worked on the proposal for much of last year, and it was presented to the school board Dec. 10. Students will not be assigned to their new boundary until August 2021, officials have said.
Brandon Jelks teaches band, orchestra and general music at Hope Academy. He said he had not planned to speak during the meeting. "I thought it was going to be the presentation about the boundary," he said. "Listening to the people, the boundaries should have been secondary issue. It should have been all about the students and teachers."
For Jelks and many of the other teachers in attendance, the discussion leaned towards the need for additional staff. According to Jelks, teachers are injured or face mental stress due to their job. "We have 733 kids and one counselor," he said. "We are understaffed and the kids don't have the resources."
Sixth grade teacher SueEllen Mackey is one of the original Hope Academy teachers still teaching since the doors were opened in 2004. "We had two classes per grade level, three computer labs, teacher offices, a beautiful gym, a well-designed cafetorium and adequate storage," she said about the new school. "Then came an administrative change and the following year the board voted to put Hope on the traditional calendar as all other schools."
Mackey continued to address the changes that have occurred in the past few years. "Our music room is in a storage closet along with classrooms in conference rooms, mail rooms and storage rooms," she said.
Mackey's class of 24 students is housed in the former teacher's lounge. "By square footage calculations, I can have 31 students in my class," she said. "Using this same formula, 72.5 people can live in my home, but they don't."
As the meeting came to an end approximately 90 minutes later, Fregeau addressed the crowd. "I'd like to thank everybody who spoke with the passion and commitment to our kids," he said. "We have fallen short. We need to do better."
Fregeau took the blame for some of the frustrations. He acknowledged a previous meeting during which Jelks and other faculty had made requests: "I did not circle back with you guys and tell you what we could and couldn't do," Fregeau said. "You can hold me accountable for that."
The district is attempting to hire teachers every day, Fregeau said, while acknowledging that fixing the problems at Hope would not be "as easy as moving and transferring people." He also addressed the idea of moving staff to other areas.
Carson said he expected to hear an honest conversation that would address the potential boundaries as well as the concerns for the students.
"I was happy with discussion, because it was a real discussion," he said. "I've never shied away from the conversations that burn fiercely in the heart, and tonight it did. We have to work together. There was hope for the future."
---
Decatur Federation of Teaching Assistants Rally
01GALLERY-dfta-rally--112219.JPG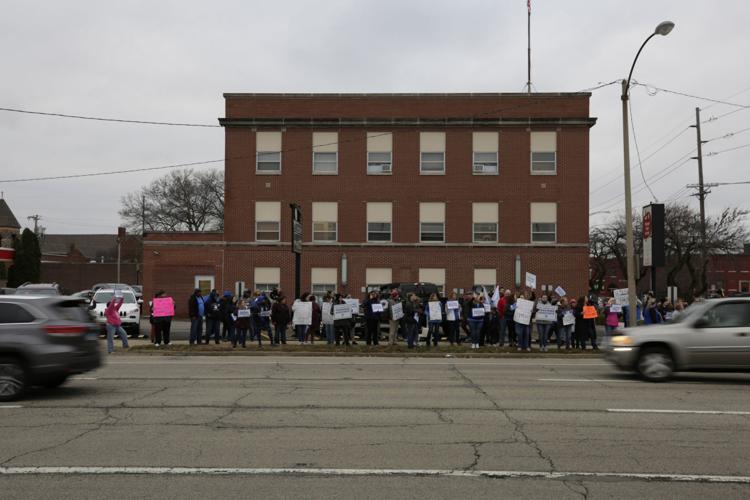 02GALLERY-dfta-rally--112219.JPG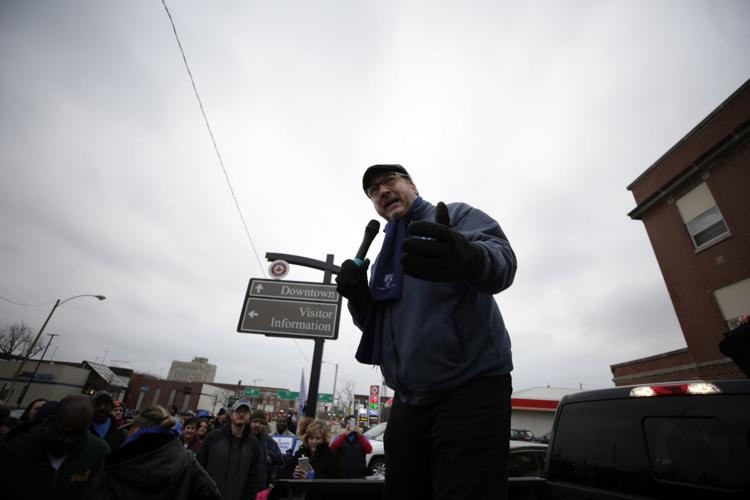 03GALLERY-dfta-rally--112219.JPG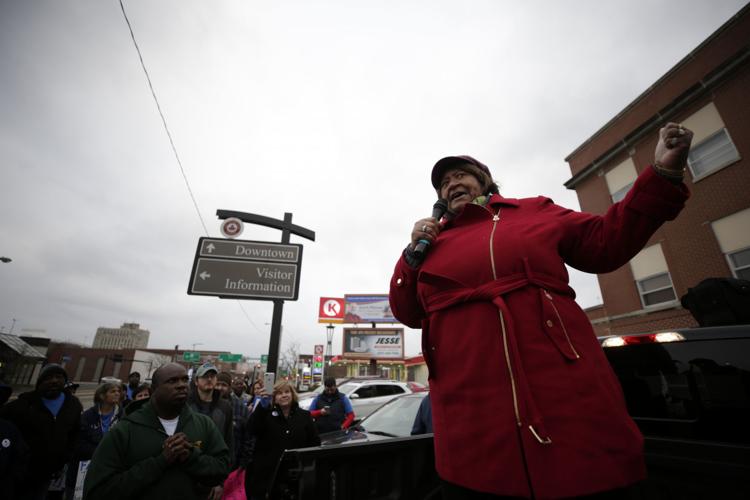 04GALLERY-dfta-rally--112219.JPG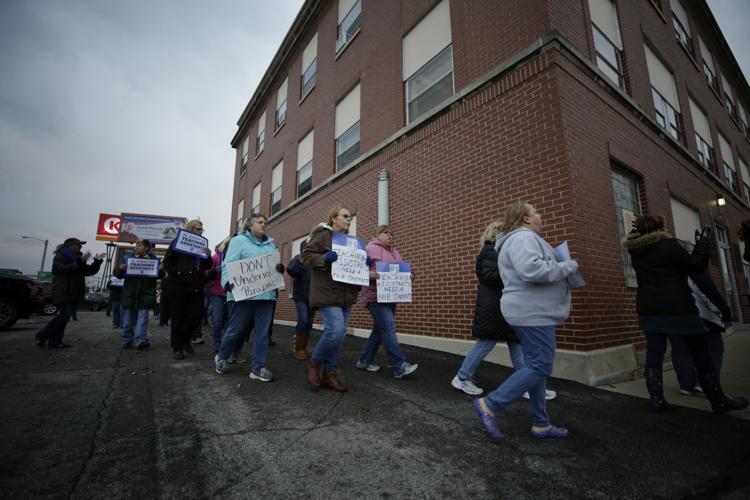 05GALLERY-dfta-rally--112219.JPG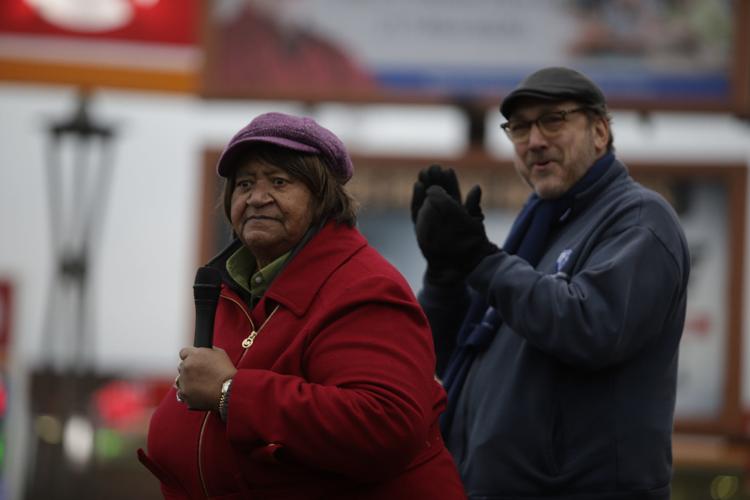 06GALLERY-dfta-rally--112219.JPG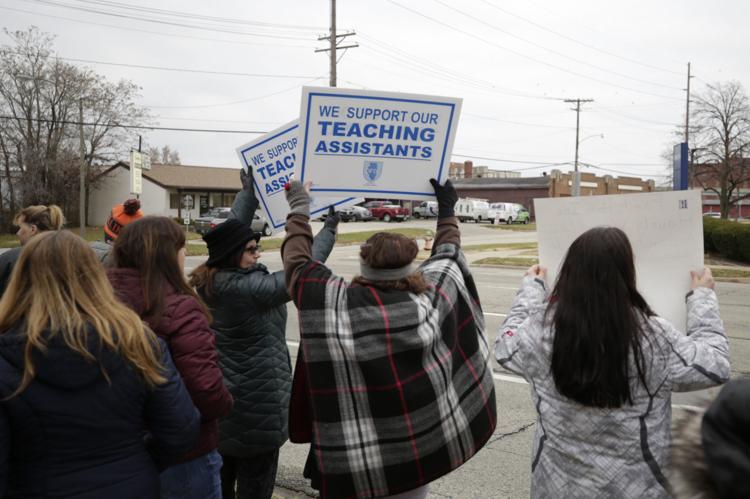 07GALLERY-dfta-rally--112219.JPG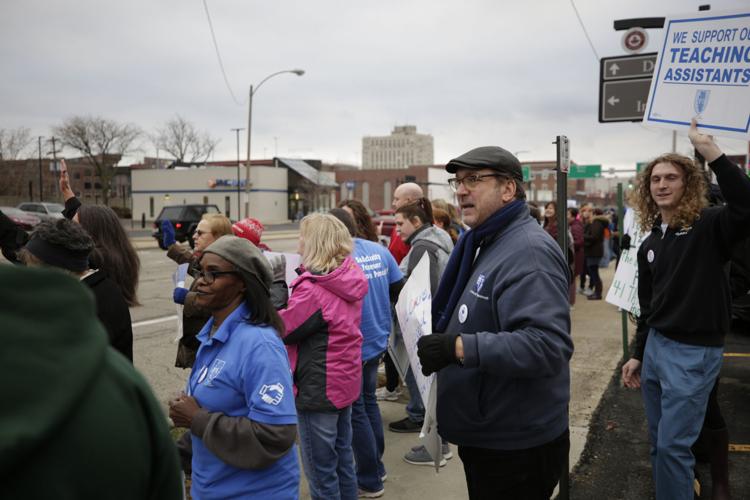 08GALLERY-dfta-rally--112219.JPG
09GALLERY-dfta-rally--112219.JPG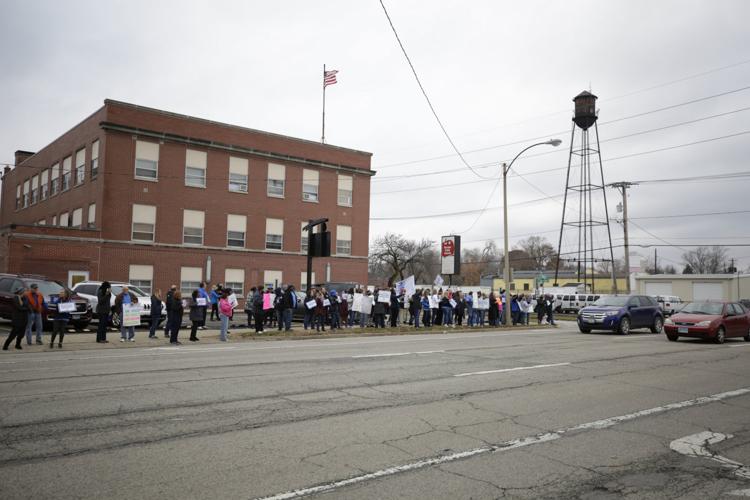 10GALLERY-dfta-rally--112219.JPG
11GALLERY-dfta-rally--112219.JPG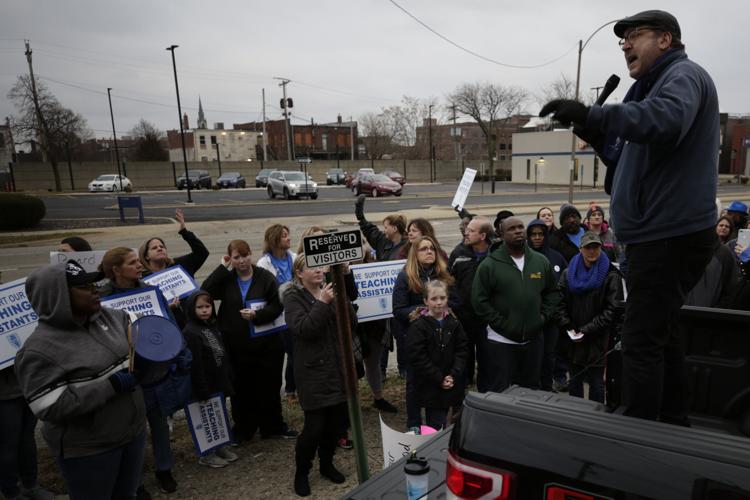 12GALLERY-dfta-rally--112219.JPG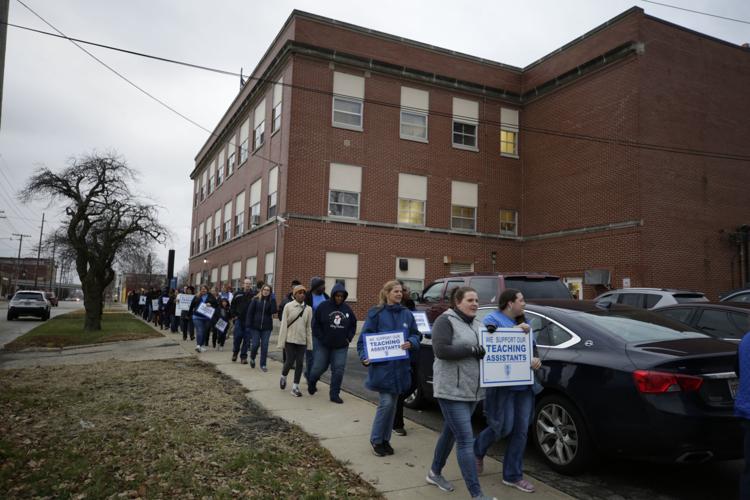 13GALLERY-dfta-rally--112219.JPG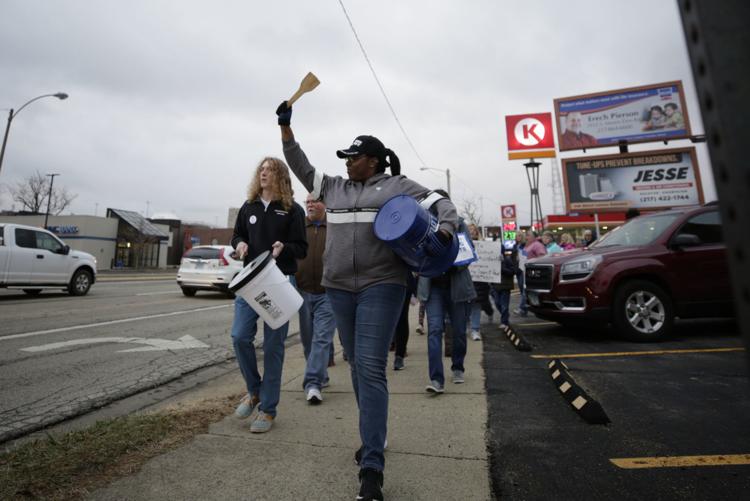 14GALLERY-dfta-rally--112219.JPG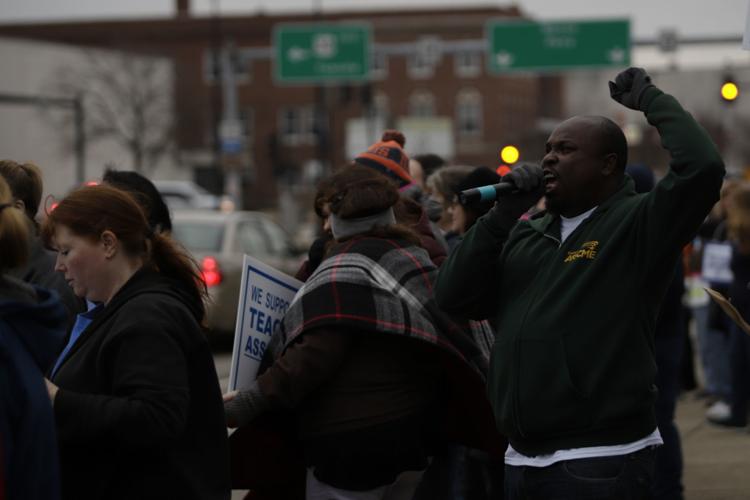 15GALLERY-dfta-rally--112219.JPG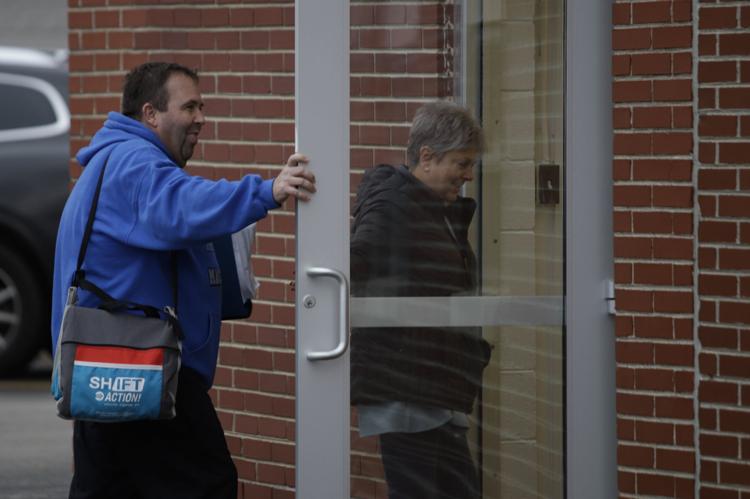 Contact Donnette Beckett at (217) 421-6983. Follow her on Twitter: @donnettebHR
Be the first to know
Get local news delivered to your inbox!