DECATUR — Leaders and students from Decatur Public Schools brainstormed Thursday about how to ensure the term "destination district" applies, a major goal of the five-year strategic plan launched last year. 
School board members and student ambassadors decided the change starts with a student-centered philosophy. Several acknowledged that the district has struggled with a negative perception among families outside the district; changing that is one of the plan's major goals. 
Audrey Smith-Phillips, a newly appointed student ambassador from MacArthur High School, said she is grateful for her experience at DPS, despite negative comments she hears from others outside of the school district. 
"Sometimes people will ask me 'are you safe in DPS?' or 'what are you learning over there,"' she said, "and I just say I'm learning the same thing your kids are learning and I'm also learning how to be a good, decent person."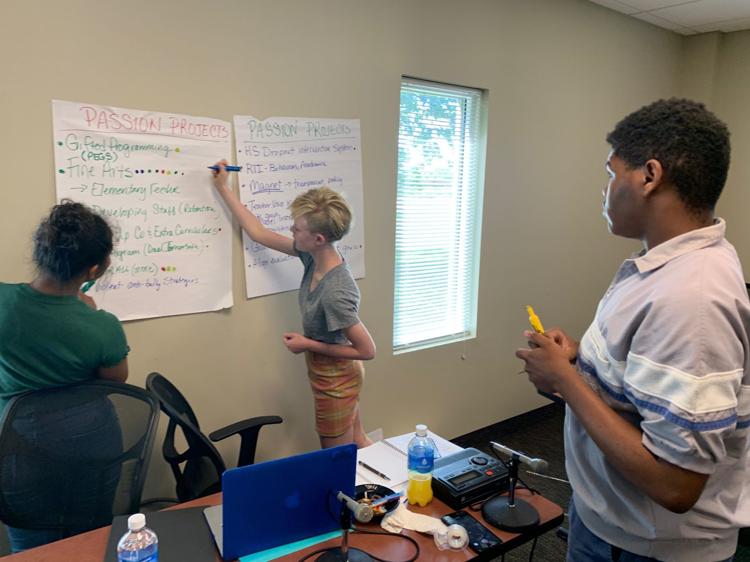 Superintendent Paul Fregeau said the five-year strategic plan includes a number of steps to deal with the problem. Part of the plan involves a schedule of facility improvements over the next few years that would take the number of buildings from 22 to 17 and ensure that all have air conditioning. Officials in the past have estimated the plan at $55 million, but school board members asked Fregeau on Tuesday for a more detailed breakdown of the budget. 
"The strategic plan is a good step in the right direction but we have a lot to do," Fregeau said Thursday. "We are good at serving the adults in our district and they are important, but we need to make sure we are taking care of our students and putting them first."
The board members split themselves up into four groups each with a student ambassador. The teams discussed what they thought of when they heard "destination district" and highlighted common themes. Many of the teams had similar points such as offering more opportunities for fine arts in all of the district facilities, offering more gifted and unique programming, using local vendors especially those who are parents of DPS students, and having a highly engaged staff. 
Another common theme among the groups was the aspect of diversity.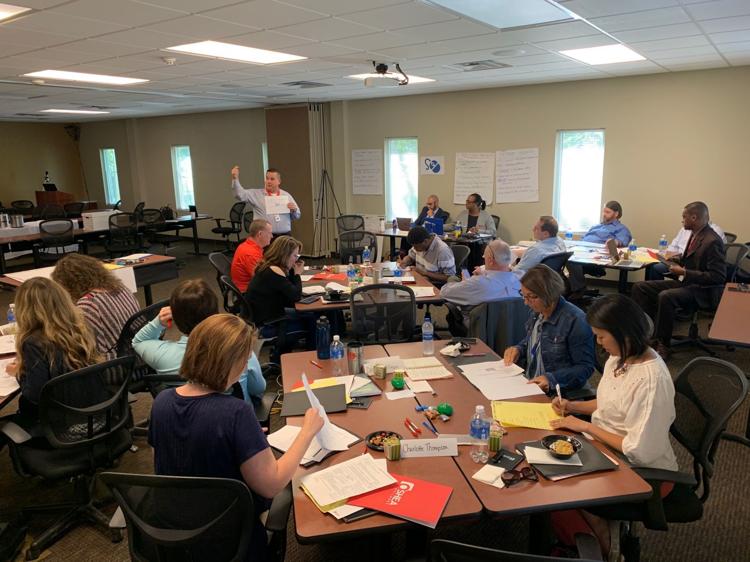 "We need balanced diversity so not just race, gender and things of that nature but also income levels," said school board President Beth Nolan. "We need a balance of high- and low-income students in our schools." 
Smith-Phillips said she sees a divide between high-income, advanced-placement students and low-income, non-advanced-placement students. 
"I think our schools are diverse, but we need to look at all levels of diversity, and that includes what we see in the AP classes," Smith-Phillips said.
The board approved in May a partnership, funded by a $130,400 grant from the Community Foundation of Macon County, with the nonprofit Equal Opportunity Schools with the goal of increasing how many low-income students and students of color successfully complete advanced placement classes at Eisenhower and MacArthur high schools. 
"We are not there yet but when I think about what success looks like, it is people moving to Decatur to be in these fantastic schools," Nolan said. 
 Editor's note: This article has been updated with corrected school information for Audrey Smith-Phillips.