DECATUR – Millikin University officials held a groundbreaking ceremony on Friday morning for the new Center for Theatre and Dance. Construction is set to begin later this summer and be open by the fall of 2020.
Here are a few questions — and answers — about the ambitious project:
What is it?
The former Richards Treat University Center has been demolished to make way for the new center, which will be 62,000 square feet, with a 265-seat "black box" theater, orchestra pit, balcony and tech gallery, said John Whitlock of BLDD Architects.
The theater will be a flexible space that can be used as a traditional theater, a theater in the round or with stages at both ends. The center will also include lighting and sound labs, a costume studio, costume classroom, collaboration spaces, office and support facilities, and a glassed-in dance studio that will allow the Millikin community and visitors to campus to watch dance students rehearse from outside the building.
"We're making more of an effort through the design of the building and in general to bring our communities in, whether it's the campus community seeing dancers rehearsing in class, but also we have a beautiful lobby space, so that's going to be more inviting to the community," said Laura Ledford, dean of the College of Fine Arts.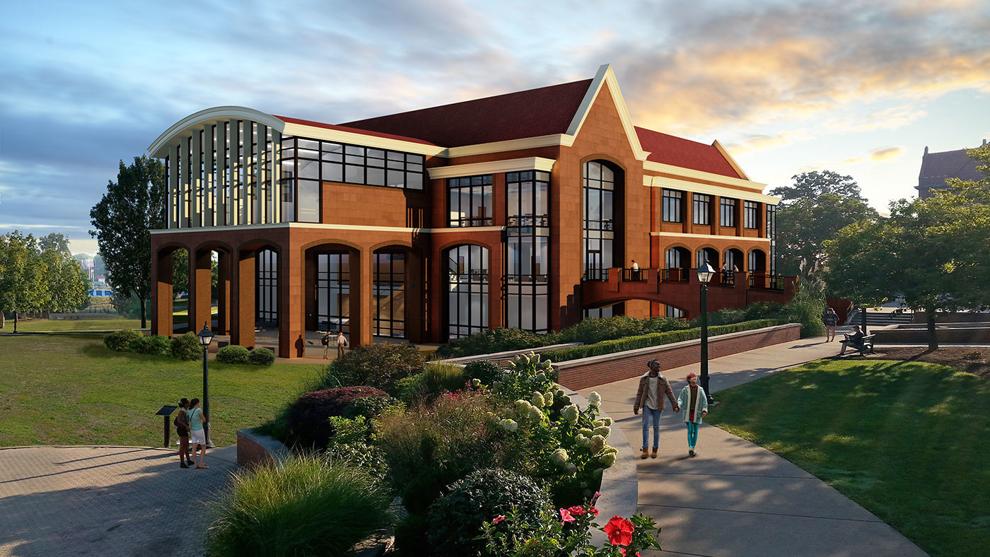 How much will the project cost?
The $29 million project has been planned for several years, said Millikin President Patrick White. When he arrived on campus five years ago, it was already part of the university's overall development plans.
Thanks to allumni and community leaders and the investment of Millikin's resources by the Board of Trustees, funding to commence the project was secured by October 2017. Further fundraising for another $5 million is underway. The university plans to hire two new acting professors once the building is complete, by the fall of 2020.
White said he hopes the new building will bring even more people to campus. For the recent production of "Phantom of the Opera," he said, three performances sold out, bringing in $60,000 more than the university had anticipated, and some people who attended came from outside of the Decatur area, also visiting restaurants and other businesses, which helps the whole community.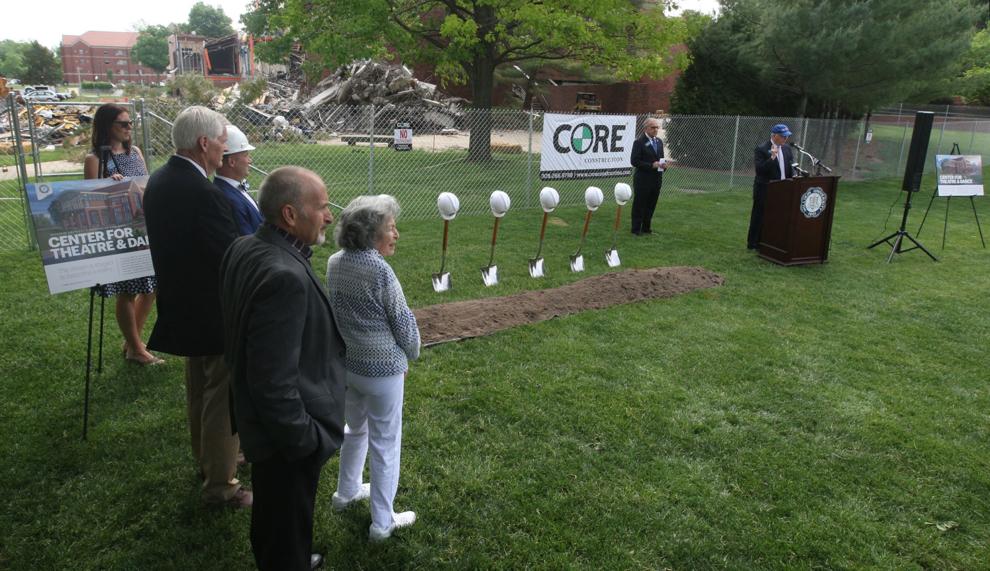 Why is it needed?
"It's an opportunity for our students to take what they know and exercise it in a way that you can only do at a place like Millikin, which is committed to what we call performance learning," White said.
Students training for careers in the fine arts will be able to learn and practice in state-of-the-art facilities that are like the ones they'll use in their future careers, he said. Millikin graduates perform and teach in venues as varied as small theaters to Disney parks, and the center will better prepare them for that.
Student productions are currently either in Albert Taylor Theatre in Shilling Hall, or one of the off-campus locations such as the Pipe Dreams Theater, Ledford said. Being able to put theater and dance under the same roof will be a boon, and curriculum that has not been possible to explore with the current facilities will become possible.
The university also offers a new major, arts technology, which will benefit from the new center.
"The theater space is going to be a huge upgrade from our current facilities," Ledford said. "It will allow us to teach design, sound design, project design, all those elements that have not been part of our curriculum in a significant way.
"And (it) will give us the opportunity to really train students in the use of the equipment they'll encounter in the professional world."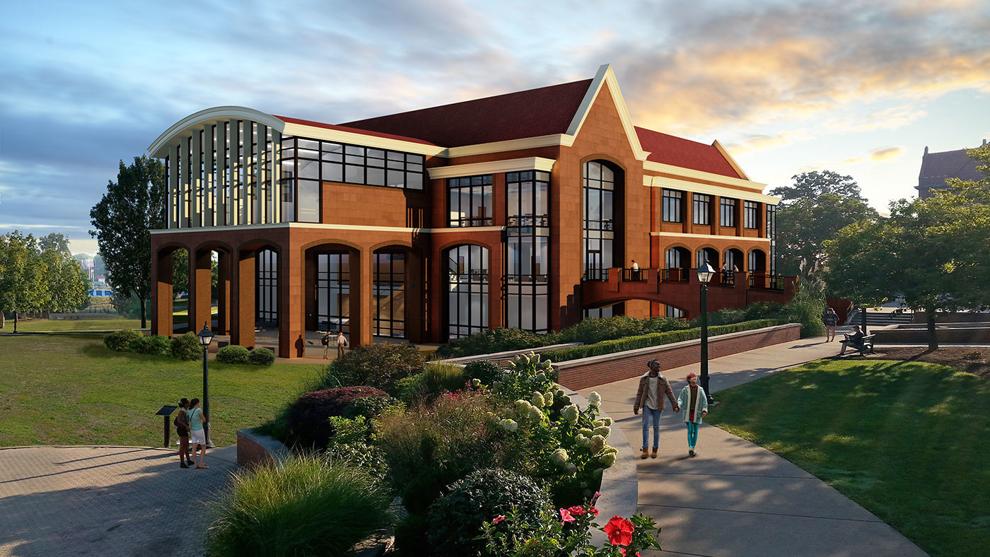 Contact Valerie Wells at (217) 421-7982. Follow her on Twitter: @modgirlreporter