DECATUR — The buildings and grounds department of the Decatur School District has been working seven days a week for more than a month to complete their summer projects.
"At first, we just worked 40 hours a week and I thought I'd see how that went," said Steve Kline, director of buildings and grounds.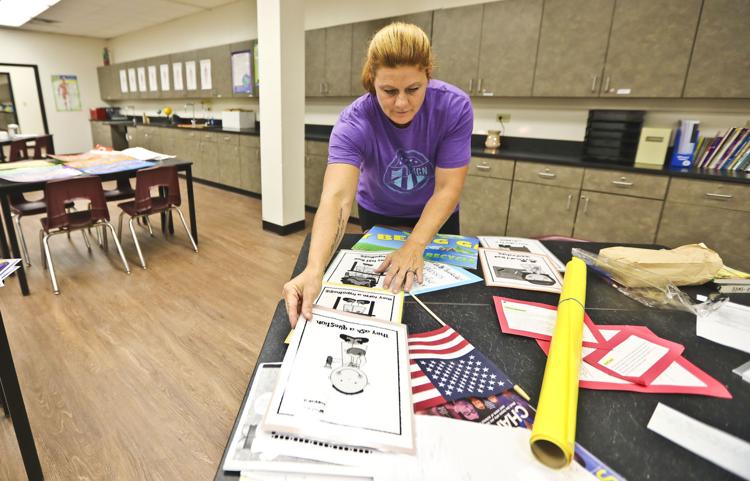 With so many projects underway because of the district's BOLD (Building better Opportunities for Learning in Decatur) plan, and the first day of school upon them, the maintenance staff has been working overtime — literally. Thomas Jefferson closed as a middle school at the end of the 2018-19 school year as part of the BOLD plan, which combines the two middle schools at the Stephen Decatur building.
The merger is part of the first phase of the facilities plan, which would reduce the number of buildings from 22 to 17 over the course of several years. It would also add air conditioning at all buildings and increase the capacity for some of the most popular programs.
To complete the work this summer, Kline said he initially added only Saturdays in the hopes that enough work would get completed to keep them on schedule, but then he also added Sundays. Both weekend days are optional for maintenance staff, and usually about half of them work each of the weekend days.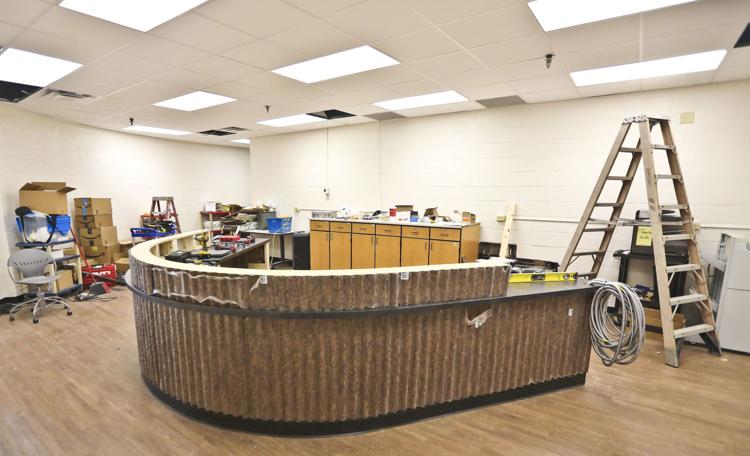 Kline said the work at Stephen Decatur has all been done entirely with district staff, including building block walls that blend seamlessly with the existing walls; installing new ceilings and floors; reconfiguring large rooms into smaller rooms; moving offices; moving outdated furniture and electronics out for re-sale or recycling; and building the two project-based learning areas in the Galleria.
With the first day of school set for Wednesday, the pressure is on, and some things just aren't going to be finished in time.
"We've got the teachers coming in today," Kline said Monday. "They haven't seen any of this and they're all running around like, 'It's so exciting.'"
One of those teachers, Penny Jones, who was at Thomas Jefferson Middle School last year and has moved to Stephen Decatur along with the other teachers and the students from Thomas Jefferson, said she was impressed with the amount of work the department had done.
"These guys are awesome," she said. "They've worked so hard."
You have free articles remaining.
A major benefit of having a highly skilled buildings and grounds staff, Kline said, is that the district saves the expense of hiring outside contractors to do the work. With 34 workers on staff who have the carpentry, electrical, plumbing and other experience to do almost any remodeling and repair, including an Automotive Service Excellence-certified mechanic, nearly everything can be done by district employees.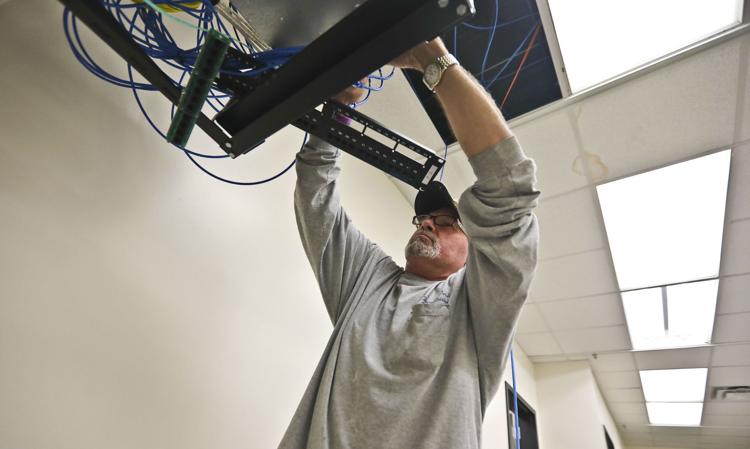 "I've talked to other districts, and their maintenance staff can (only) change light bulbs and strip and wax floors," Kline said.
Decatur's staff won't have to worry about floors at Stephen Decatur eventually. The carpet is being replaced, a little at a time, with vinyl flooring. Kline orders the supplies for stripping, buffing and waxing and it's expensive upkeep with traditional floors. The carpet, which has already been replaced once since the building was new in 1976, needs replaced again, so rather than do that, the buildings and grounds department is replacing one room at a time with the environmentally friendly vinyl floor. It resists spills and scuffs and will never need buffing or waxing, Kline said.
But that project is not as high a priority as completing the other tasks, which have to be ranked in order of immediate needs. Kline can't take more than a few steps before one of his staff or a teacher at the building stops him to ask for things they want and need. They don't have a whiteboard yet or their Apple TV hasn't been installed, and while those things are important, Kline said, other things have to take higher priority right now.
"You have to let them know you care, without getting sidetracked," Kline said.
Other projects this summer, which took staff away from Stephen Decatur to complete, include remodeling at Hope Academy; installing air conditioning at Pershing Early Learning Center and Enterprise School; and remodeling at Harris School, which will be the district's alternative learning center, housing both the Special Education Alternative Program and Phoenix Academy.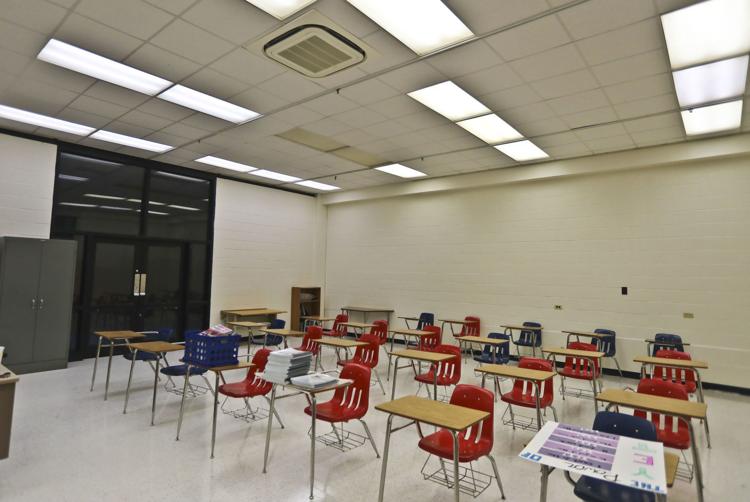 Thanks to the largely dry weather, Kline said, he pulled some of his mowing crew members in to help with projects, as they didn't have to mow as often. Everyone has pulled together to get things done, he said.
Fred Bouchard, assistant superintendent of support services, said that he and BLDD Architects' Sam Johnson discussed it and their best guess is that the district saves 20 to 30 percent of construction costs by using the skills of the buildings and grounds staff rather than having to hire outside help. Among the 34 members of the department are electricians, plumbers, heat and air techs, heavy machinery operators and carpenters. 
"Our folks all have general trades and general contractor abilities, and then some are experts in certain areas," Bouchard said. "We don't have any shortage of work in the district. I couldn't be more pleased with the work buildings and grounds has done this summer." 
This story has been updated.