BETHANY — When he was in eighth grade, Cohen Collins started making money the way a lot of kids do at that age: mowing lawns. 
But Collins, now a senior at Okaw Valley High School, followed his entrepreneurial instinct farther than most. He developed his own business, investing in his own equipment and serving nearly 25 customers in Bethany, Dalton City, Mount Zion, Findlay and Sullivan. 
"With this financial assistance, I will be able to devote my time and energy to completing college while continuing to run my own business," he said. "I am excited to better myself, my community and my family."
With his earnings over the years, Collins has purchased a backpack leaf blower, push lawn mower, trimmer and two riding lawn mowers, including a large zero-turn mower. He also purchased his own truck and trailer.
"I don't want to go in debt like others," he said.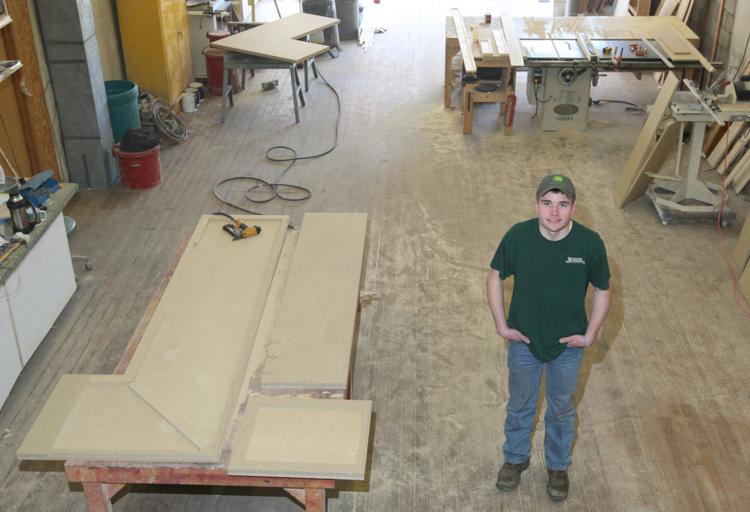 Collins has been diagnosed with dysgraphia (the inability to write coherently) and dyscalculia (difficulty in making arithmetical calculations). 
"I am slower at comprehending," he said.
Despite that challenge, he has remained focused on his school work as well as a second job in a local woodworking shop. Last year, he was inducted into his school's National Honor Society for his academic achievements.
Carol Kanelos, resource aide at Okaw Valley, helps Collins with his studies, but said most of his accomplishments stem from his own hard work.
"He talks to us, but has his own ideas and plans," Kanelos said.
The scholarship from the National Center for Learning Disabilities is awarded to a high school student with a documented learning disability who will pursue a two-year degree after graduation. Collins was chosen from applicants all over the country.
During the scholarship awards dinner on March 5, Collins was inspired by Denver Broncos rookie Garett Bolles, an offensive tackle who made the NFL's All-Rookie Team after starting all 16 games, who spoke about his own learning disabilities.
"He had struggles, too, so it's not only you," Collins said. "He said, 'You don't want to go backwards, you want to go forward.'"
Alicen Collins said she is happy her son received the award, but not because of the money.
"It's not just the scholarship," she said, "but for someone to finally see what I see — that is a reward."
Collins' mother watched as her son had difficulties in second grade comprehending what he read and understanding math. Two years later, the family received the diagnosis and the help he needed.
"He has to be taught in a different way," Alicen Collins said. "But he does the same curriculum."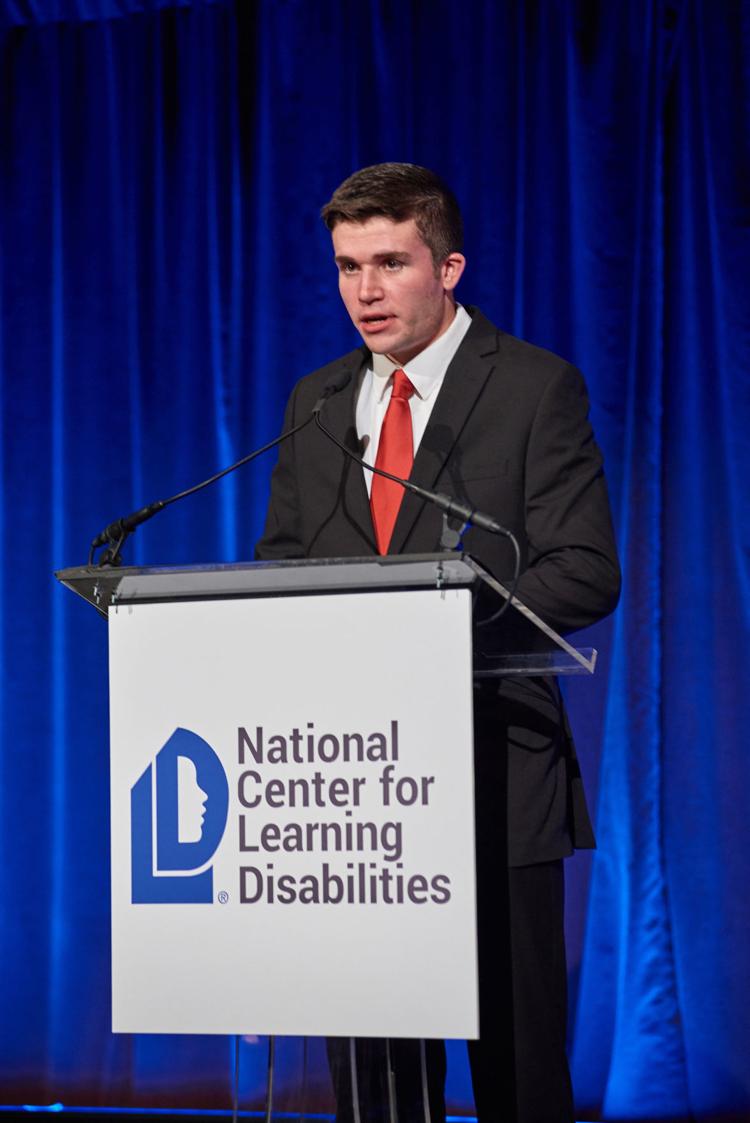 Cohen Collins said his business grew throughout the years by word-of-mouth advertising.
"People were saying great things," he said.
He mows yards, provides seasonal cleanup and small landscape jobs. The only help he receives is from his 11-year-old brother, Keegan.
Collins said he understands college is going to be more stressful than high school, but he gives credit to his resource teachers, Kanelos and Jennifer Crowder, for preparing him.
Kanelos said Collins' willingness to work hard will carry him far.
"I have no doubt he will continue on this route," Kanelos said. "He sees beyond the here and now."