The Decatur Park District unveiled the name, logo and preliminary schedule of acts for its Nelson Park amphitheater on Friday. The Devon G. Buffett Amphitheater is named for the wife of former Macon County Sheriff Howard Buffett, who donated the bulk of the money to make construction possible. 
The $5.1 million facility opens Memorial Day weekend. It's been a long road since the park district first began presenting proposals for the lakefront development, including the amphitheater, in 2010. Community leaders are hoping that the new amenity can bring in visitors from across the region.
Here's everything we know so far.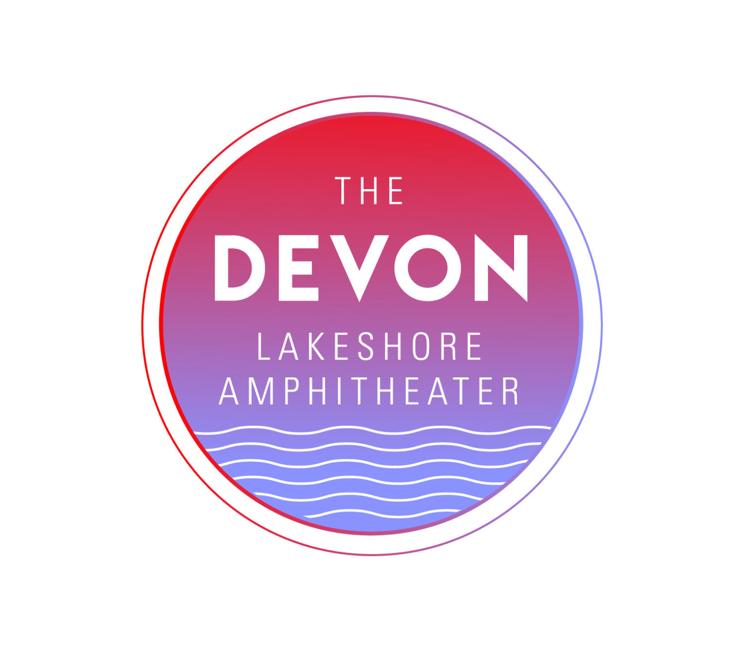 Who's playing? 
All of the headliners haven't been announced yet, but organizers did release a schedule on Friday that includes Forever Motown, which covers popular Motown songs; a Crosby, Stills, Nash and Young tribute band; pop cover group Wedding Banned; and Chicago 6, featuring Dan Hampton, Steve McMichael and Otis Wilson, who were members of the 1985 Super Bowl Champion Chicago Bears.
Organizers also teased an appearance from a Grammy-nominated R&B artist, but said they couldn't reveal the person's identity yet. 
There will also be performances from local favorites like the Decatur Municipal Band, and the park district will show six free movies throughout the summer. Click here for the full schedule.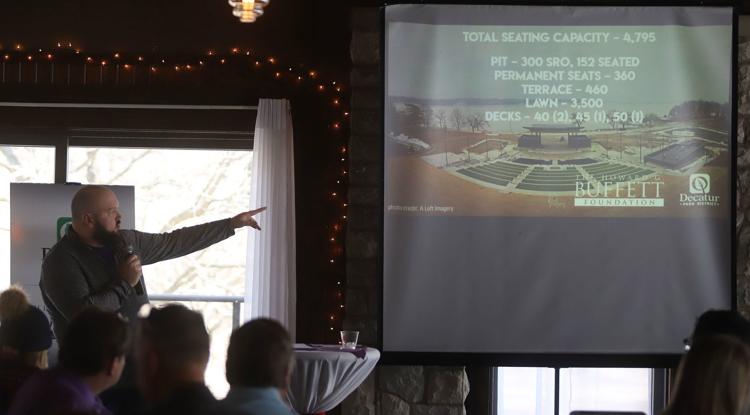 How much are tickets? 
There will be several "$5 Friday" events throughout the summer, when admission will be $5. Apart from those, prices will range from $10 to $60, depending on how close the seats are to the stage.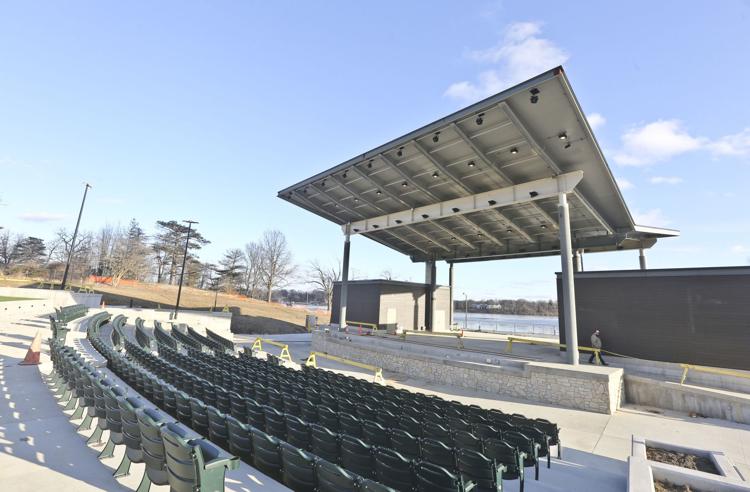 What kind of seating is there? 
The amphitheater can seat about 4,800 people in all. There are 360 fixed seats, with cupholders; a pit area that can fit 300 people standing next to the stage; a terraced, turf-covered area that can hold 460 people; and a great lawn that holds 3,000.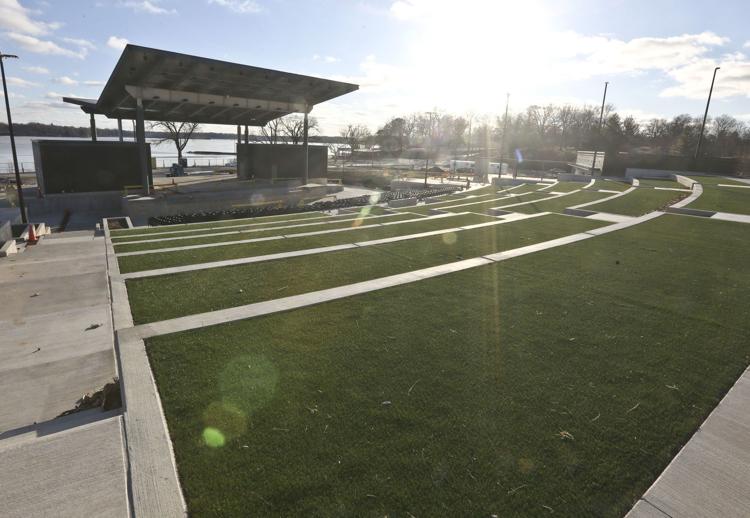 Where can I park? 
There are 278 parking spots in the lot adjacent to the amphitheater. Park district officials were quick to point out that there are four other lots throughout Nelson Park, although a total number of spaces for all of those was not immediately available.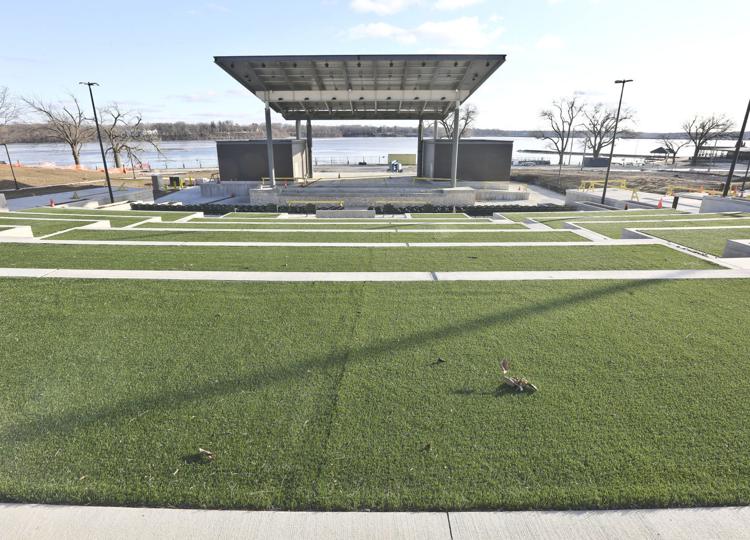 What about boats? 
Boaters on the lake will be able to hear the performances, but likely won't be able to see all of them. The park district plans to install speakers so that music carries out to the water. But while the amphitheater has a partial wall that can be lifted to allow the stage to be seen from both sides, organizers say this will only happen during certain types of events. 
We'll continue to cover the amphitheater as more acts are announced — and of course, we'll be there for all the action on its opening weekend. Got a question we didn't answer? Send us a note.