DECATUR — The Feeling Lucky Lounge & Package in Decatur believes its name has been coming up snake eyes for too long.
So the hunt is on for a new name and preferably something reflective of its popular chicken wings in the title.
"We do, like, 600 pounds of chicken wings a week, and that's a lot of wings," said Diana Binkley, who owns the bar with her husband, Chuck, while son Troy Chastain manages the business.
"We've got a contest on our Facebook page, and if we choose the name you suggest, we're going to give you $500."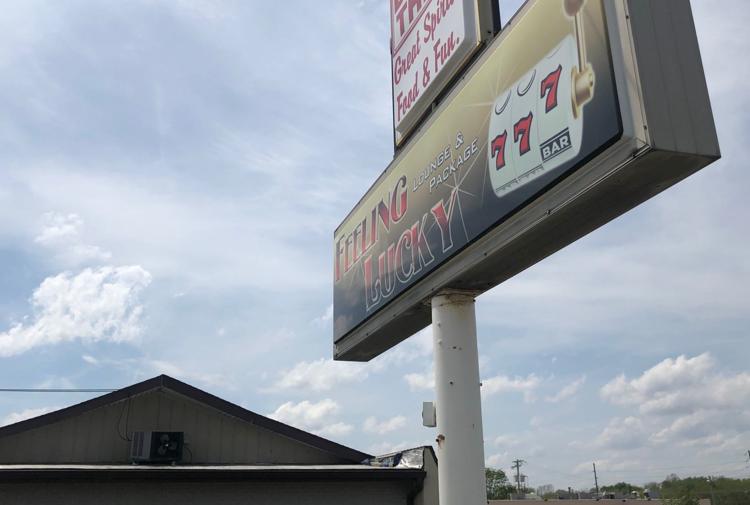 A bar by any other name might taste as sweet, but there is more going on here than looking for a refreshing new title.
The parking lot of Feeling Lucky, 3775 N. Woodford St., has been the scene of volatile early morning activity lately.
Marcel Whitfield, 32, suffered fatal gunshot wounds there in the early morning hours of April 7, and two people were injured in a shooting outside the bar about 12:45 a.m. May 2.
About 1:45 a.m. March 24, a 35-year-old woman and her boyfriend, 49, were both knocked unconscious by the same assailant in the bar parking lot, Decatur police said. The woman suffered a fractured jaw during the incident.
On Nov. 4, about 1:32 a.m., Tobby J. Buhs, who was not a bar customer, suffered fatal stab wounds in a nearby parking lot, and police used surveillance video from the bar to help investigate the crime.
Binkley said part of the motivation to choose a new name was to make a clean break with the troubled past. and she said another big change has already happened: The bar now closes at midnight, seven days a week, instead of its previous 2 a.m. Its package liquor window will stay open until 1 a.m.
Binkley said the shortened hours risk hurting the bottom line as the business had been doing well with second shift workers dropping in from local manufacturers.
"They were eating and drinking, and it worked for us," said Binkley, 63. "But I don't think we've got any choice with the hours until the city gets things straightened up, and gets guns away from these kids."
Decatur Police Chief Jim Getz welcomed the earlier closing time and said this had been suggested to the bar by police. He said his officers are working hard to get illegal weapons off the streets every day.
Getz said business owners also must help ensure public safety on their premises. "Your business, your parking lot, your responsibility," he added.  
Other changes in the works at the soon to be renamed Feeling Lucky include revamping the entertainment menu with, perhaps, karaoke Wednesday and Thursday nights to add to the mix of live bands.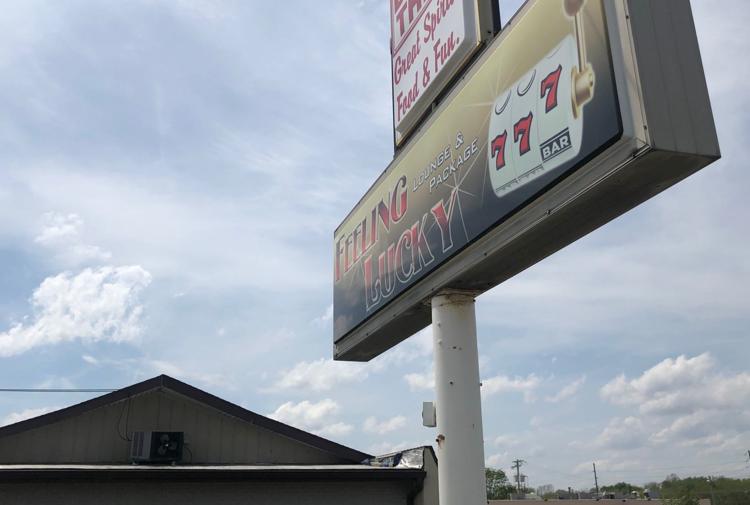 "This place used to be known for its karaoke when it was called the Leisure Lounge," said Binkley, who has been involved in running the business for 15 years.
She said the Feeling Lucky name came about nine years ago when the bar got gaming machines, the hope being the title would hint at the gambling opportunities awaiting within.
"We thought Feeling Lucky would be a good name … but it has not turned out that way," Binkley added.