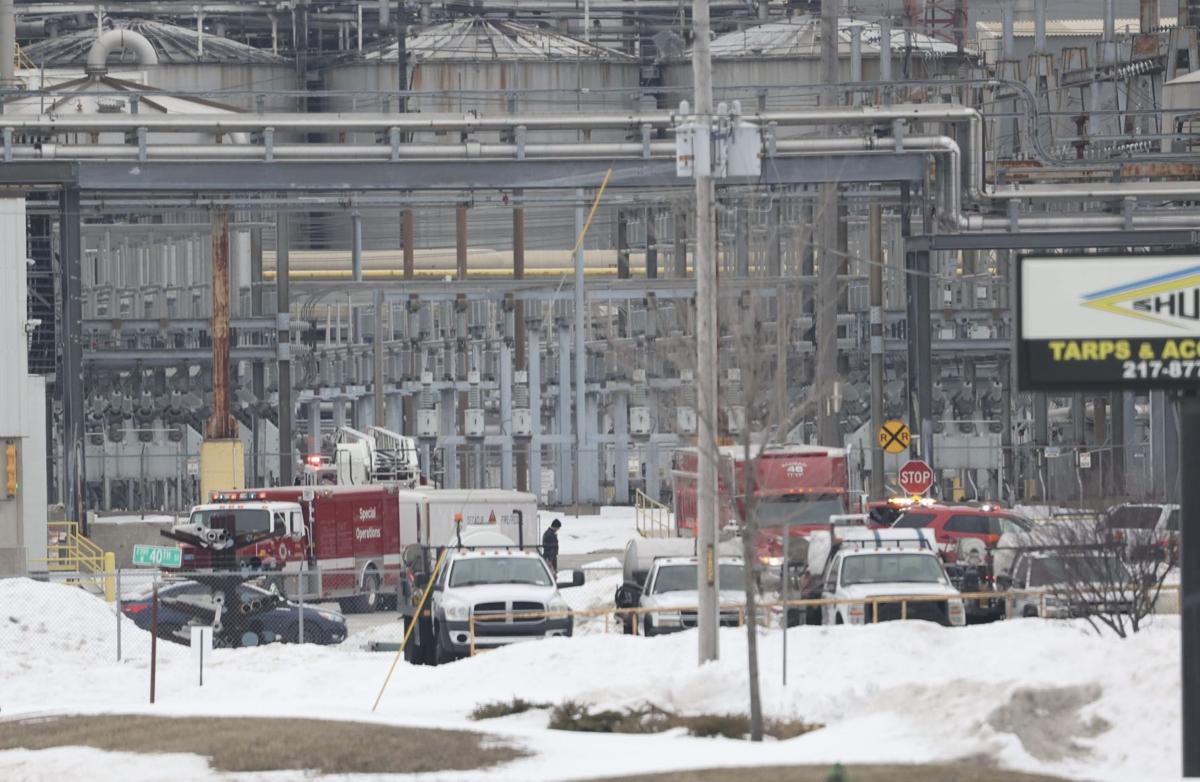 DECATUR — Employees at the Archer Daniels Midland Co. BioProducts plant in Decatur were evacuated Sunday afternoon after an anhydrous ammonia leak was detected.
Firefighters with the Decatur Fire Department responded to the scene at 2:50 p.m. to help deal with the leak, and ADM said later Sunday there had been no injuries.
At 4:45 p.m. ADM released an emailed statement after being contacted for comment by the Herald & Review. "This afternoon employees detected an ammonia leak at ADM's BioProducts facility in Decatur," the statement said. 
"The facility was evacuated while authorities assisted in detecting and fixing the leak. No one was injured. We are investigating the cause and working to resume operations." 
Wade Watson, a battalion chief with the Decatur Fire Department, said Sunday evening that some 15 firefighters worked the incident from roughly 2:30 until 5 p.m. He said the leak, which appeared like white steam, was contained within a single building, but he does not know how much of the gas leaked.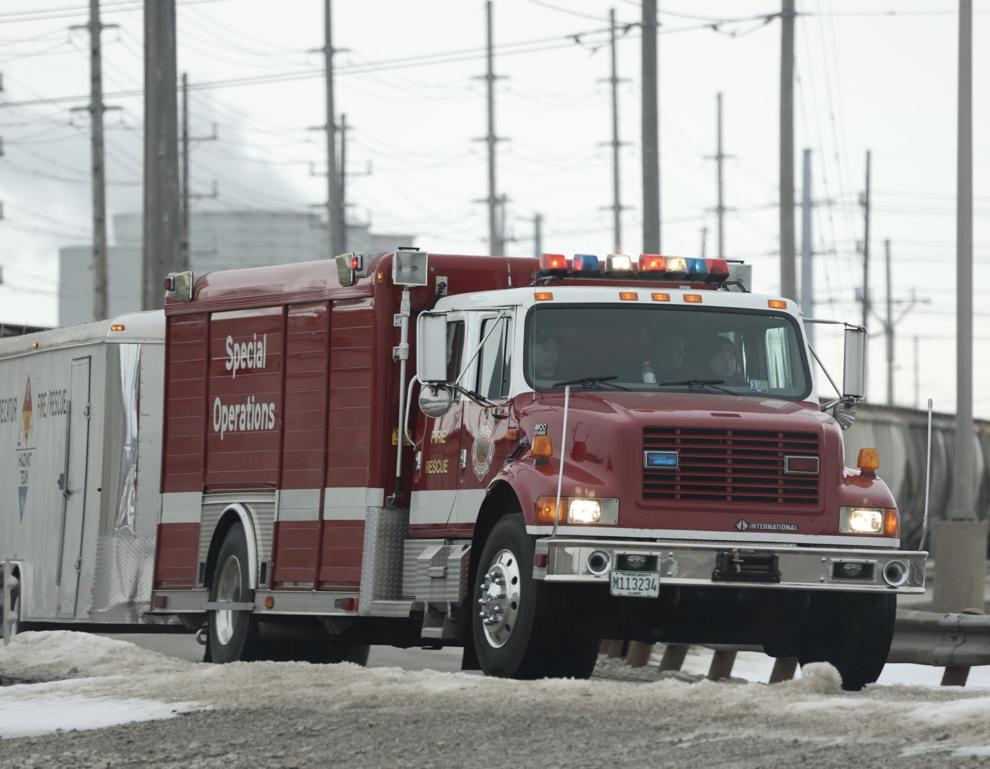 Watson said ADM personnel took the lead in dealing with the incident, with firefighters backing them up and acting as their "decontamination unit," which meant washing off the employees after they emerged from the leak area. 
"Anhydrous is an inhalation hazard and it burns your wet tissues, mucous membranes, your eyes, and it can burn your lungs," added Watson. "And when it mixes with water it creates sulphuric acid."
Watson said water is still effective at neutralizing it, however, if used in sufficient quantities.
"The ADM building has what is called a deluge system that floods the entire area with water and is able to knock down any vapor cloud," he said. "I am not sure if it is an automatic system or if they had to operate it, but it was running when we got there." 
Watson said ADM employees had been able to shut down valves connected to large tanks to contain and limit the leakage.
"So what really leaked was what was in the lines," he added. 
Watson said ADM is investigating the cause of the incident and had plant managers and other experts on scene Sunday. He confirmed there were no injuries and the leak was contained within ADM property and presented no danger to the public.  
---
Contact Tony Reid at (217) 421-7977. Follow him on Twitter: @TonyJReid