DECATUR — The first winter storm of 2019 should move out of Central Illinois this (Sunday) morning, potentially leaving behind the first double-digit snow accumulation in years for the Decatur region.
Ed Schimon, a meteorologist at the National Weather Service in Lincoln, said flurries could continue this (Sunday)morning before the region sees relief from a weekend of snowfall. Along with the roughly 8 inches reported across Macon County by Saturday afternoon, Schimon said another system could bring an additional 1 to 3 inches of snow to Central Illinois from Saturday night and lasting until early this (Sunday)morning.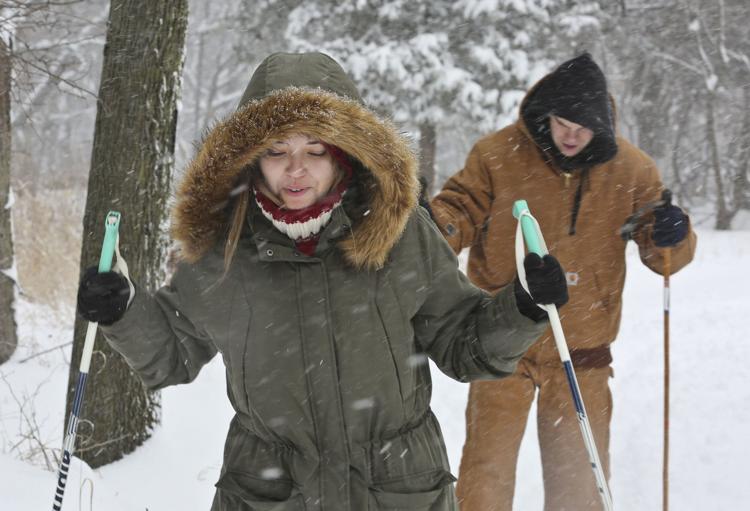 "I wouldn't be surprised," Schimon said when asked if the area could see at least 10 inches.
The last time that occurred was in March 2015, when the NWS recorded 11.3 inches of snow in Decatur.
The storm was part of a system that moved into Kansas and Nebraska from the Rockies on Friday, then east into Missouri, Illinois and Indiana. More than a foot of snow fell in some places around St. Louis, and authorities said the storm has contributed to at least five traffic deaths in the Midwest.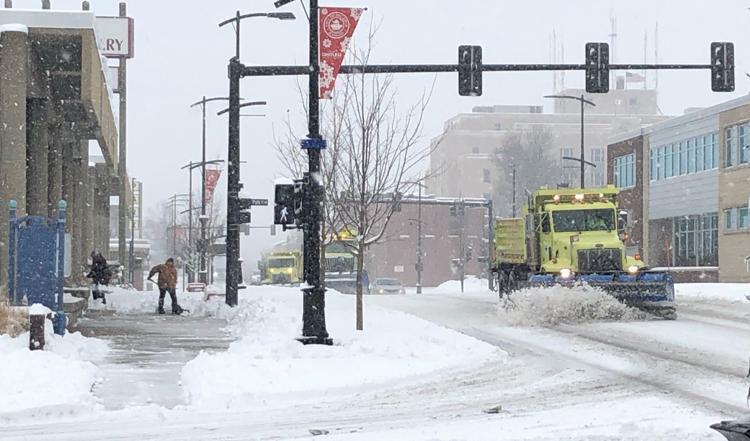 Across Central Illinois, state police were busy responding to slide-offs and crashes throughout the region. But in Decatur, police and sheriff representatives said Saturday evening that there had been no major accidents or other weather-related situations to report.
City and county crews continued through Saturday to clear the main roads. Dan Mendenall, the city's Municipal Services Manager, said they had 19 plow trucks out during the day Saturday, with another 18 scheduled to plow overnight.
County Engineer Bruce Bird said they were scheduled to have plow trucks working "nonstop" through at least Sunday evening.
For some residents, the snow meant having to do a little extra work. Downtown Decatur streets resembled a ghost town early Saturday afternoon as the snow began to come down hard. Among the few out in the weather were library employees Stephanie White and Shamion McWilliams, who said they were on their second time shoveling the sidewalks outside the Decatur Public Library.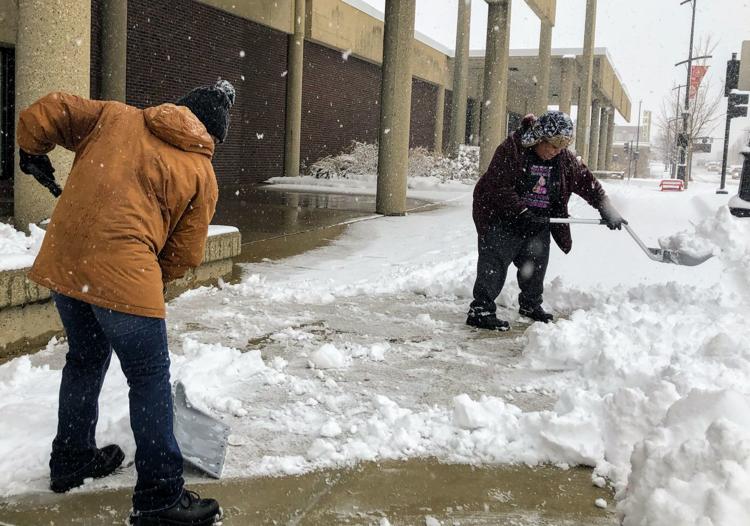 "I came out here this morning and it was clear," McWilliams said. "But it just keeps coming down."
As they shoveled, White said they were looking on the bright side of things.
"We're good on coats and we're doing work," she said. "We're still rocking and rolling out here."
Others took advantage of the fun side of snow, as a number of people headed to Nelson Park to sled down the hilly terrain. Then there were those like Susan Shaw, who with her friends made their way to Rock Springs Conservation Area, which offers cross country skiing whenever there is at least 4 inches of snow.
"Anytime we have 4 inches of snow and we can make our way out there, we make a beeline for Rock Springs," she said.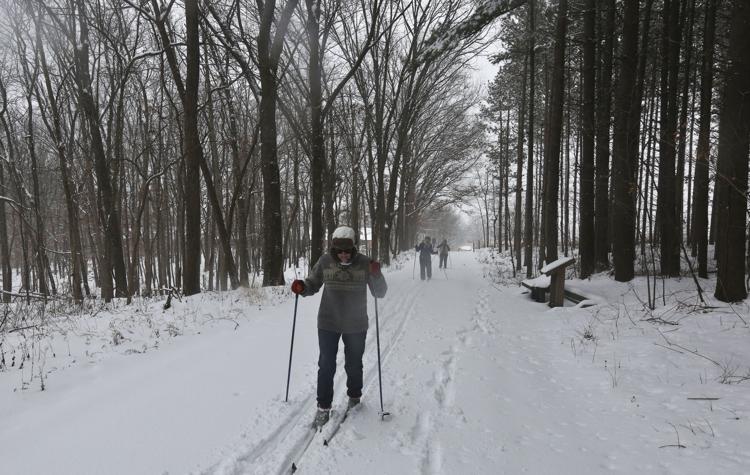 A self-described lover of winter, Shaw joked she had to hide her excitement for snow from her husband, who is less of a fan of wintery conditions. For Shaw, the opportunity to witness the snowfall in the forest area around Rock Springs is simply too good to not take advantage of.
"It's just so beautiful and to be out there and enjoy the winter weather," she said. "I just love winter."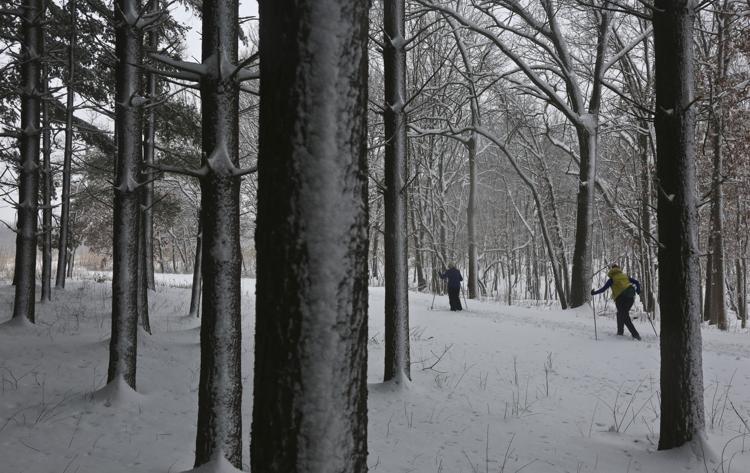 ---