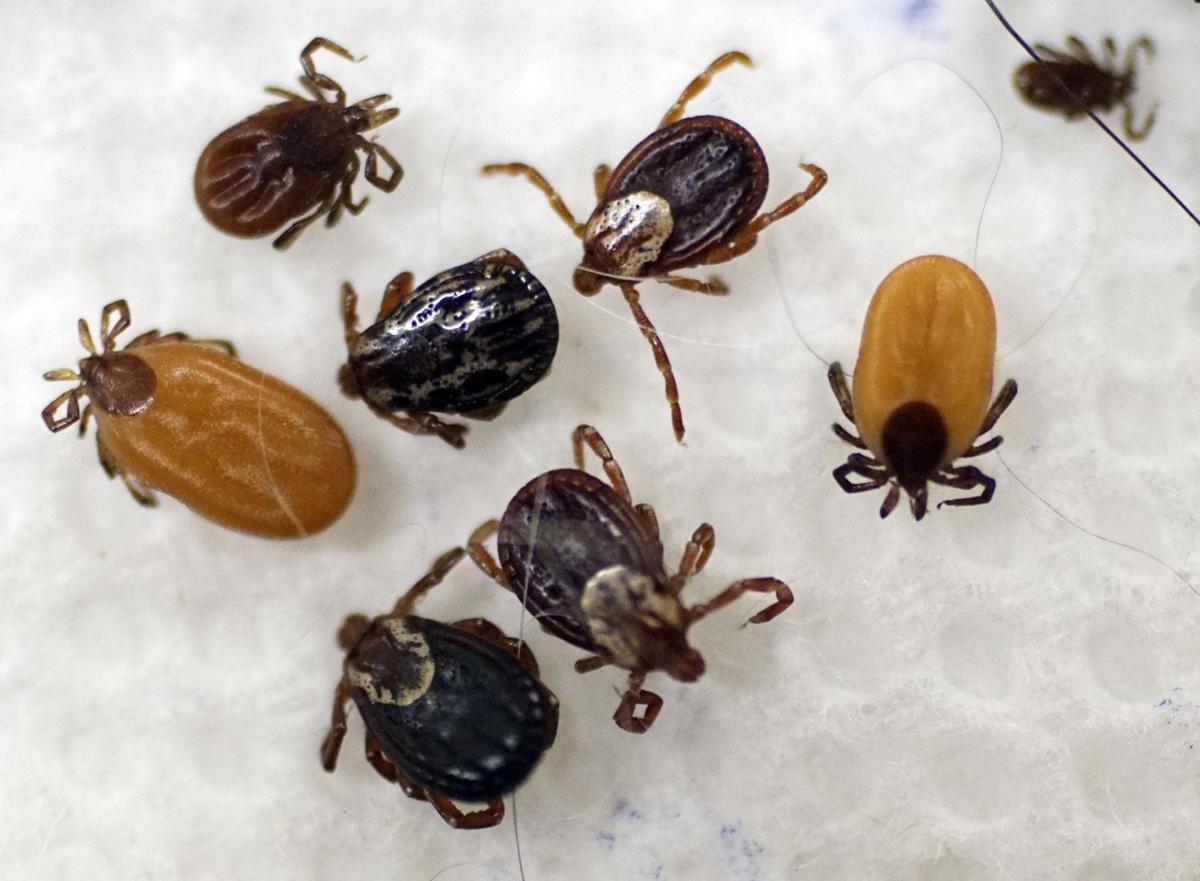 DECATUR — Laura Brown worked her entire life in the medical community, first as a nurse later an administrator at HSHS St. Mary's Hospital in Decatur. Now 70 and retired, Brown is proud of the work she did in the profession.
But Brown has also struggled for years with the effects of Lyme — a disease that is controversial in the medical field.
Medical professionals don't deny the existence of Lyme, a tickborne illness that in early stages can cause a rash, headache and fatigue, and if untreated a variety of symptoms including joint and neck pain.
The U.S. Centers for Disease Control and Prevention (CDC) estimates about 300,000 people are diagnosed with Lyme each year, and the numbers have been on the rise. With many health officials predicting even more ticks this year because of the warm winter, Lyme and other tick-related diseases may spike even more.
The controversy is with the term "chronic Lyme," a diagnosis the CDC and most other infectious disease doctors don't recognize.
But thousands nationwide, including 20 in the area who attend a Lyme Disease Support Group at Crossing Healthcare in Decatur once a month, said the traditional treatment of three weeks of doxycycline wasn't enough to kill their disease, and they continue to suffer from symptoms.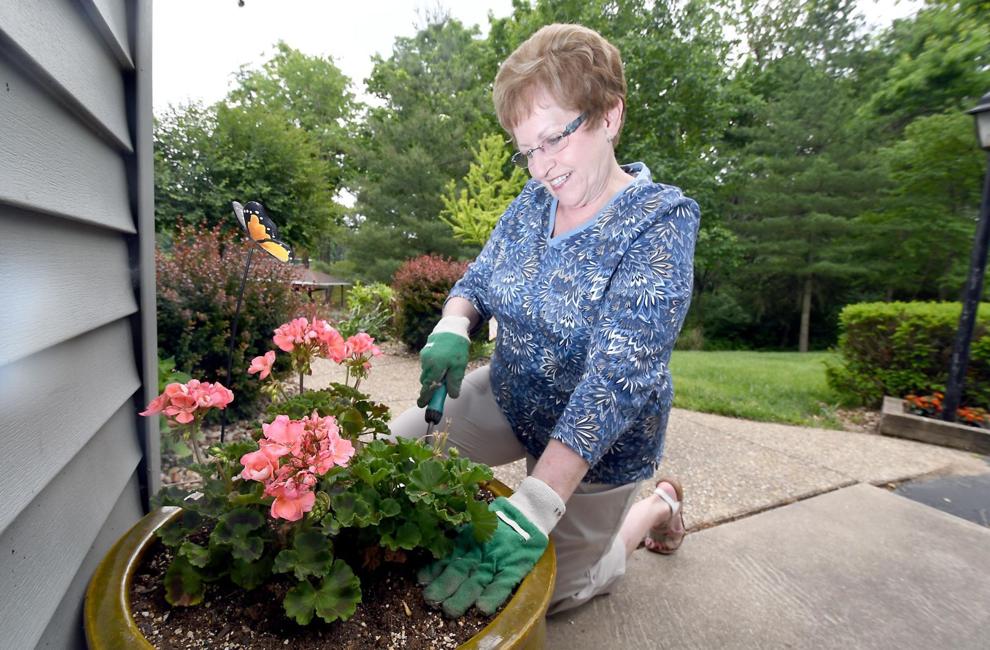 Because the CDC warns against using antibiotics long term, some Lyme sufferers seek out what they call "Lyme-literate" doctors, who are willing to — sometimes for a hefty fee that medical insurance companies don't cover — prescribe large amounts or long-term use of antibiotics and other types of nontraditional treatments. Opponents of "Lyme-literate" doctors claim long-term use of antibiotics is dangerous and their diagnoses are often made without proper testing.
Those who say they have chronic Lyme say these doctors are their only chance at relief and are reaching out to state lawmakers, asking them to make it easier for Lyme patients to find treatment and to let their Lyme-literate doctors practice.
"I don't always feel comfortable sharing my story, because I was a nurse, and I respect the medical community. I didn't want to be seen as a crackpot who's making up things," Brown said during a recent meeting of Crossing's Lyme support group. "But I look around this room, and I see vital people who work hard and have families, then they end up in bed. That's not in their heads. Who of us would want that?"
While many of the more than a dozen of Lyme patients the Herald & Review spoke to for this story said they were diagnosed with Lyme in Macon County, all of them have had to go out-of-state for treatment. The Herald & Review attempted to contact six doctors known to be Lyme-literate doctors but didn't receive a response from any.
"Doctors follow CDC recommendations for treatment for any infectious disease," Brown said. "Any doctor who goes outside those guidelines can have their practice called into question. Insurance companies notice that. Colleagues notice that. It's a red flag. There have been physicians with their licenses suspended, so I can't blame them for not wanting to treat it."
Effects of Lyme
Brown said while still at St. Mary's, she began experiencing some symptoms she couldn't explain.
"My hands began swelling up, and all my joints hurt to the point it was miserable," said Brown, who now lives in Springfield. "I thought it was rheumatoid arthritis, but I told a nurse friend I had about it, and she said it sounded a lot like Lyme to her."
Brown hadn't had a tick bite that she had noticed or a bullseye rash. Outside of the bullseye rash, which according to the CDC 20 percent to 30 percent of Lyme patients don't get, there aren't any telltale signs of Lyme.
In fact, it often mimics the symptoms of other diseases.
"Everybody is different," Brown said. "What happens is bacteria burrows into joints and organs because they're corkscrew shape. That's why it's so hard to diagnose. Symptoms depend on where it burrows. I get stiff joints and fatigue to the point where I can't get up. The more people you talk to, we're all different."
Symptoms of Lyme, like with fibromyalgia and chronic fatigue, aren't always easily confirmed. Diana Shepard of Vandalia said she was healthy and active before Lyme left her with a variety of symptoms.
Shepard's list of symptoms fills nearly three full pages, double spaced.
"Before this, I never went to the doctor, and colds only lasted a day. I was very active. I felt wonderful," Shepard said.
Trying to get treated
There are two main types of test for Lyme — enzyme-linked immunosorbent assay (ELISA) and Western Blot. Brown said she requested from her family doctor she be tested for Lyme and was given the ELISA but didn't test positive to CDC standards. She eventually found a different physician who gave her the Western Blot and found she was positive for Lyme.
Nathan Gwillim, 39, of Springfield, who recently testified in front of the Illinois Senate Public Health Committee about Lyme, was an avid runner but now spends more time in hospitals than trails. He said he took five tests before finally testing positive for Lyme.
"I was told I had MS, fibromyalgia and chronic fatigue syndrome," Gwillim said. "I went to more doctors and was told it's not Lyme disease, and there's not Lyme disease in our area.
"After my fifth test finally said I was positive, I was treated with three weeks of antibiotics and was told Lyme couldn't survive that. Hundreds of medical bills later, I disagree."
Christina Wise of Bethany said she was diagnosed with Lyme in February by a "Lyme-literate" doctor in Missouri.
"He put me on oral antibiotics, but I was so sick with so many infections, it made it worse," Wise said. "My doctor told me I would need to get a chest port and stay in bed hooked up to IVs for two years. I have an almost 2-year-old and a 4-year-old. There's no way I could do that."
Through research, Wise said she found a Lyme treatment clinic in Arizona, but it wasn't cheap and insurance didn't cover it. Wise said she's still not "cured," but the treatment, which involved large amounts of antibiotics, did help. Wise called it "extremely aggressive."
"It was 11 weeks, four to eight hours a day on IVs," Wise said. "I went from not being able to walk to being able to walk out. There are still plenty of hurdles, but I'm slowly but surely getting better every day."
Shepard said she also goes to a lyme-literate doctor but is still struggling with symptoms.
"I'm not sure if I have a co-infection of Lyme," Shepard said. "I'm not sure if you ever really get rid of Lyme. But I want to be cured. I want my energy back."
Not a diagnosis
Dr. Paul Auwaerter is the clinical director of the division of infectious diseases at Johns Hopkins Hospital in Baltimore. He doesn't recognize chronic Lyme as a diagnosis.
"It's an imprecise term used by some providers without a legitimate basis of actual infection," Auwaerter said.
Auwaerter does acknowledge that Lyme can be difficult to diagnose, and the effects can last past treatment.
"It's a bacterial infection that's hard to culture," Auwaerter said. "Tests often aren't positive early in infections and actually aren't very good for the first couple of weeks. The body has to have an immune response for it to show up.
"But after that, at four to six weeks, the Western Blot is accurate."
Auwaerter said most patients diagnosed with Lyme can be cured with between a 10- and 21-day cycle of antibiotics, though a "handful of times a year" a patient may need an additional course. He said peer-reviewed studies showed that a quarter of people showed symptoms such as fatigue or aches and pains after treatment, but the number dropped to 5 percent to 15 percent after six months.
Auwaerter said those patients still experiencing symptoms from Lyme after six months can be diagnosed with post-treatment Lyme syndrome, which he said is difficult to treat. He said, however, that further treatment with antibiotics isn't the answer.
"Trials found additional antibiotics show no benefit for weeks or months compared to a placebo," Auwaerter said. "What it showed was that 30 (percent) to 40 percent of the patients felt better whether they had a cycle of antibiotics or placebo."
Auwaerter said scientists are still trying to determine why some patients experience lingering symptoms from Lyme following treatment.
"It's a process of trying to understand the problem and borrowing techniques from other areas that have been studied, like chronic fatigue or fibromyalgia," he said. "There's not a uniform approach or medication. We try to address sleep problems and look for non-drug or cognitive behavioral therapies. And if their lives are significantly affected, we'll look at certain pharmacological therapies."
Local look
During Gwillim's testimony to the Senate Public Health Committee in Room 400 at the state capitol, he pointed out what he sees as incorrect information on the CDC website.
"I went to doctor after doctor who says Lyme disease isn't in my area," Gwillim said. "I looked at the CDC website for Macon County this morning. In their most recent update it says there are zero cases of Lyme disease in Macon County. Can you raise your hand if you're from Macon County?"
More than 10 people in the gallery raised their hands.
"That's zero?" Gwillim asked. "For every hand you see raised, there are hundreds who are sick. It's the greatest health epidemic in the country right now."
According to CDC statistics, in Illinois, with a population of 12.86 million in 2015, there were 287 cases of Lyme reported. According to the Macon County Health Department, there were no cases of Lyme disease in Macon County from 2015 to 2017, and according to CDC numbers, there hasn't been a reported case of Lyme in Macon County since 2011.
Two representatives from the Illinois Department of Public Health (IDPH), Debbie Freeman and Judy Kauerauf, spoke at the Senate hearing. They said they can only report to the CDC a physician's confirmed diagnosis of Lyme.
"Whenever there's a positive lab result, laboratories are required to report those to us," Kauereauf said. "Whenever a physician diagnoses a case of Lyme disease, those are reported to us as well.
"In order to count and classify a case, it's by CDC case definition. It requires a syndrome of symptoms including the bullseye rash and a positive lab result to be called a confirmed case. People can be diagnosed with just symptoms and no positive test, but they have to have traveled to where the case rate is above 10 per 100,000 population."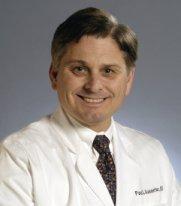 Kauerauf said the IDPH knows Lyme is under-reported and that there are cases that go undiagnosed. But based on the numbers it reviews, there's no evidence of Lyme in Central Illinois.
"We get lab reporting directly from Decatur Memorial, St. John's and Memorial in Springfield," Kauerauf said. "We know physicians don't report, and it's something we've struggled with for a number of years. Whether their physicians weren't finding their lab tests to be positive or not conferring the clinical syndrome and diagnosing it, if the physician doesn't diagnose it or run the lab test to confirm it, it doesn't count as a case."
Kauerauf said she would talk to the health departments in Macon and Sangamon counties and let them know there are people reporting they've been diagnosed with Lyme.
"(Doctors) can't assume just because a patient lives in Macon County that they wouldn't have traveled to where the could have been exposed," Kauerauf said.
Being heard
It was Gwillim, along with Linda Kehart and her daughter Melissa Kehart of Decatur who persuaded state Sen. Andy Manar, D-Bunker Hill, to invite them to address the Senate Public Health Committee.
"Right now, we're being heard," Gwillim said at the hearing. "I can comfortably say that for me and all the people here, we've never been heard by the doctors and the medical community. Just to be here is a step in the right direction."
But Linda Kehart left frustrated.
"I thought I wasn't going to get upset, but my gosh," she said. During the hearing, Linda Kehart told Kauerauf and Freeman: "Ladies, you don't have a protocol. It's not a system that works."
Linda Kehart doesn't have Lyme but is Decatur's biggest Lyme activist. She's watched her daughter struggle with Lyme, and a tickborne Lyme co-infection called babesia, for years. She's become her caretaker. Last year she began reaching out to find more people with Lyme. Once she found enough people in Macon County with the disease, she and Melissa approached Crossing Director Tanya Andricks about forming a support group.
"Our mission is to provide health services to the medically underserved," Andricks said. "Typically, that's low-income people. But Linda came to me and told me there was a group of people who feel like they have no place to go. I can't offer medical treatment. We do primary care, and this is beyond primary care.
"I can offer a forum and a location to come together. And I can offer my own support."
Linda Kehart said going out of state for expensive treatment leaves most Lyme patients either deep in debt or without treatment at all. One member of the Crossing group said she'd taken out a second mortgage to pay for treatment.
"I know of a treatment in Scottsdale (Ariz.) that's $80,000 and one in Kansas that's $30,000," Kehart. "And insurance isn't covering that. The cost is prohibitive for a lot of people."
Brown, who has gone through a long course of antibiotics but has now switched to nutritional supplements, ozone therapy and a hyperbaric chamber twice a week, said she tries to limit what she spends, but it isn't easy.
"The problem is the symptoms are so diverse," Brown said. "I take 20 to 30 pills, and that concerns me. That can get out of control expensive."
Despite the frustration, Linda Kehart and many of the Lyme patients remain optimistic. Linda Kehart cited a bill recently passed in Iowa that allows doctors to treat Lyme with methods recommended by health organizations other than the CDC. It allows doctors to use 90-day cycles of antibiotics. She said getting that legislation passed in Illinois and bringing a Lyme-literate doctor to Decatur are the next steps.
Until then, Lyme patients in the Decatur area said they plan to keep getting the word out about the disease.
"I do think it's going to change," Wise said. "The more we get out there, the more awareness there's going to be."
Brown said the right person needs to get the disease — someone in the spotlight.
"At one time, chronic fatigue and fibromyalgia were the same way," Brown said. "They'd tell people it was in their head. Now those are legitimate. Eventually, it will happen with Lyme. I just hope it's sooner than later."