Decatur resident Wesley Hoopingarner, 51, received one of the window units for himself and his family during a special distribution at the DMCOC.
"I went all winter in a house with no furnace," he said. "I have a disabled wife. So this is going to help."
Ameren Illinois donated 75 window unit air conditioners to the agency, continuing long-running partnership with the agency. About 10 families were able to pick up their units Monday. The remaining units will be available for registered clients.
Stacey Young, Ameren supervisor community relations, said the company has partnered with DMCOC to distribute air conditioners since 2013. "Many moons ago, we used to give away fans," she said.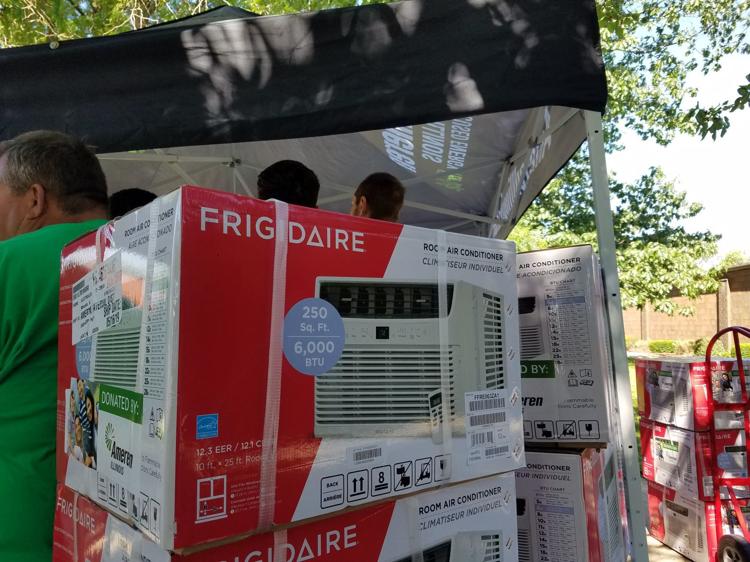 "They were able to get us these high-efficiency, Energy Star units," Young said. "They are rated the best it can for energy efficiency."
DMCOC clients registered for the air conditioners through an application process.
The agency serves vulnerable families in the community. "Everyone from the little ones to the older individuals and senior services," said Tara Murray, DMCOC executive director. "This allows us to take those vulnerable people and give them some relief from the heat, which is very risky in the summertime."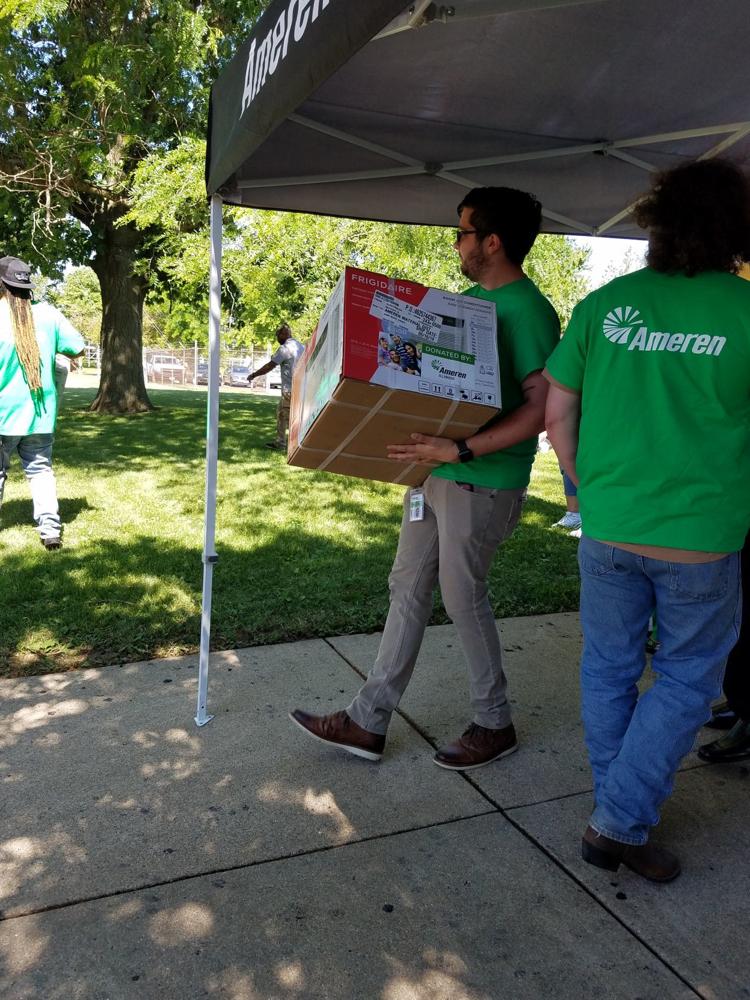 According to the U.S. Environment Protection Agency, heat is the leading weather-related killer in the United States — "even though most heat-related deaths are preventable through outreach and intervention," the agency said in a 2016 report. 
Gussie Reed has a special place in her heart for the DMCOC and the air conditioning distribution. Reed, director of Ameren's Division III, which includes the Macon County area, said she volunteered with the agency years ago. 
"This is a great organization and our community has a lot of needs," she said. "They know the clients, they know the community and they do the screening process."
During the air conditioner distribution, Ameren employee Daniel Bradshaw delivered the boxed window units into the clients' vehicles, including Hoopingarner's truck.
"It's nice to put a face to our customers and for them to put a face to us," Bradshaw said. "We get to see them face to face."