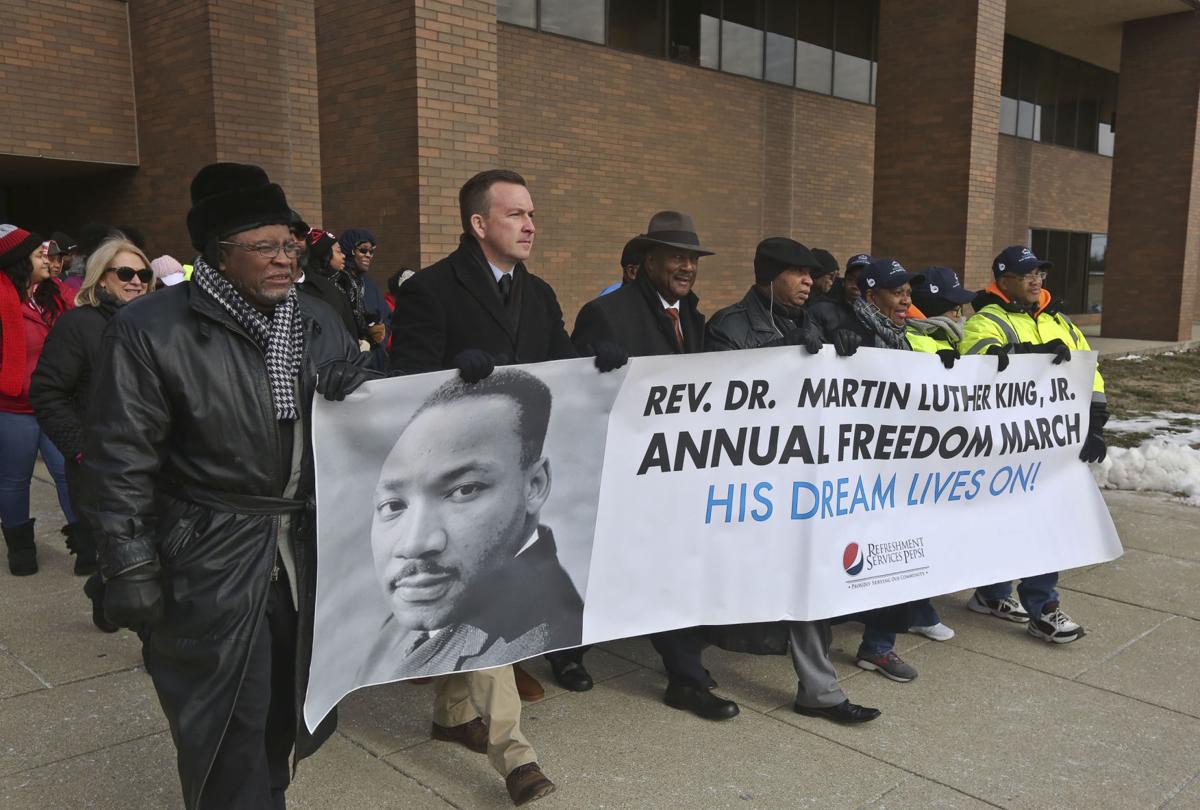 DECATUR — James A. Lewis, former U.S. attorney for the Central District of Illinois, will serve as guest speaker for the city's annual luncheon honoring the Rev. Martin Luther King Jr. 
The 34th annual luncheon, planned by the Decatur Human Relations Commission and city of Decatur, will be Saturday, Jan. 18, at the Decatur Club, 151 W. Prairie Ave. Doors open at 11:15 a.m. and lunch is served at noon. This year's theme is "Rev. Dr. Martin Luther King Jr.'s Dream with 20/20 Vision."  
Early in his legal career, Lewis represented civil rights workers in court, including "those that were wrongly accused during the freedom fight," said Derrick Thaxton, chairman of the commission. Lewis worked in Mississippi from 1966 to 1973, promoting voting and other civil rights for several groups.
He joined the U.S. Justice Department in 1983 and moved to Springfield, where he had been an assistant U.S. attorney. He took the top job for the Central District from 2010 to 2016. 
You have free articles remaining.
In August 2010, a State Journal-Register profile of Lewis mentioned that his office contained a picture of King with the quote: "Change does not roll in on the wheels of inevitability, but comes through continuous struggle. And so we must straighten our backs and work for our freedom. A man can't ride you unless your back is bent." The picture was a gift from his children, Lewis told the newspaper. 
The luncheon is part of a weekend of events in Decatur honoring King. The annual Freedom March is Monday, Jan. 20, starting at the Decatur Civic Center. Participants will gather at 11 a.m. and march at noon. The route will begin east on Martin Luther King Jr. Dr. and then go north to the Church of the Living God, where a ceremony is held. 
"The purpose is to always remember the dream of Dr. Martin Luther King," said Thaxton. "He stood for better lifestyle not just for people of color, but for all color. We've come a long way, but we still have a ways to go."
Tickets for the luncheon are $40 for one and $400 for a table. The last day they will be available is Monday, Jan. 13. To purchase tickets or get more information, contact Sherry Beasley of the city Human Resources Department at (217) 424-2805. 
Martin Luther King Shot to Death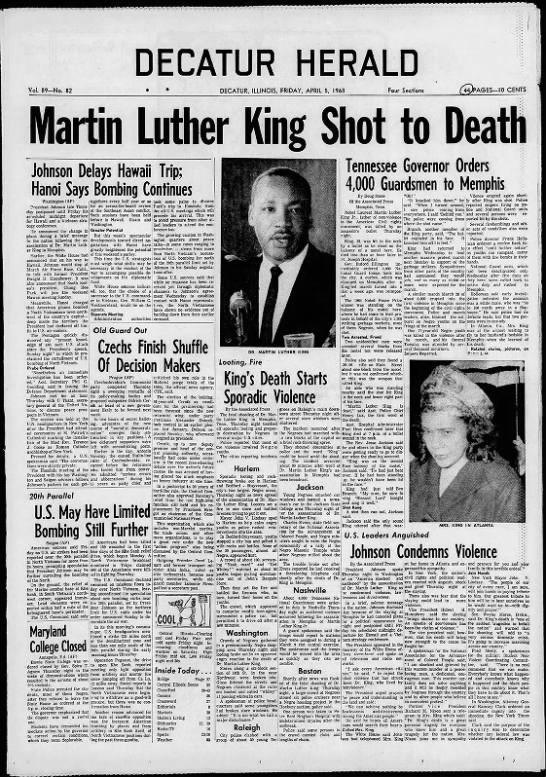 Dr. Martin Luther King Jr.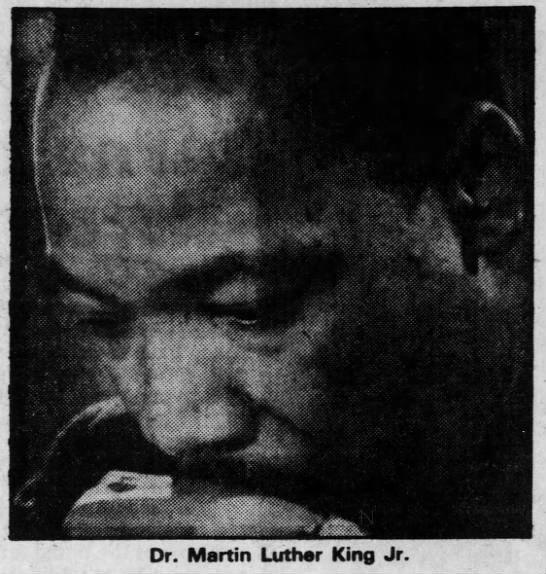 The Rev. Martin Luther King Jr. would have been 69 years old today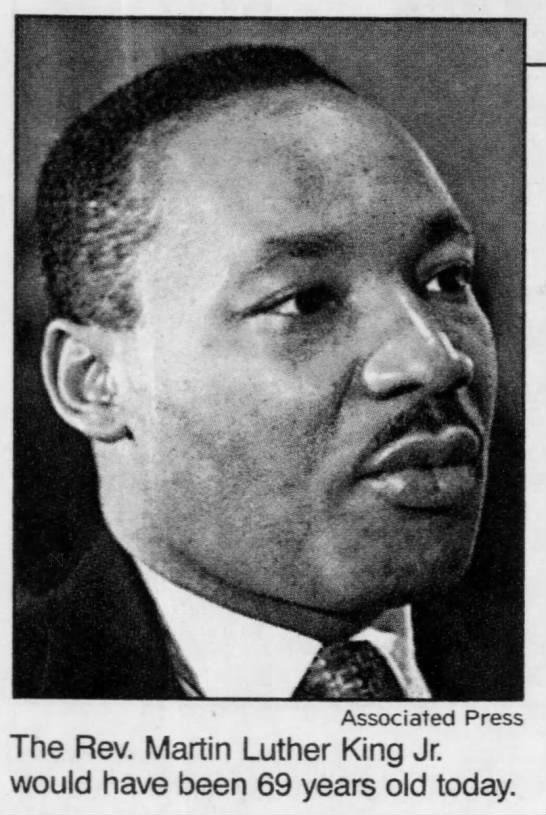 Dr. King Mourned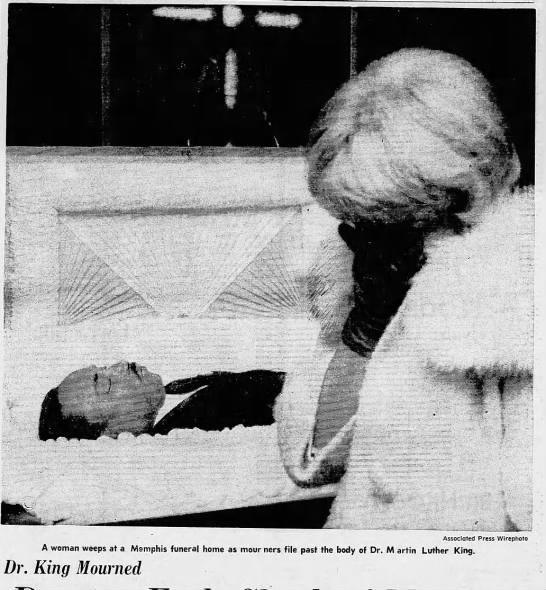 Martin Luther King Jr. was popular with many people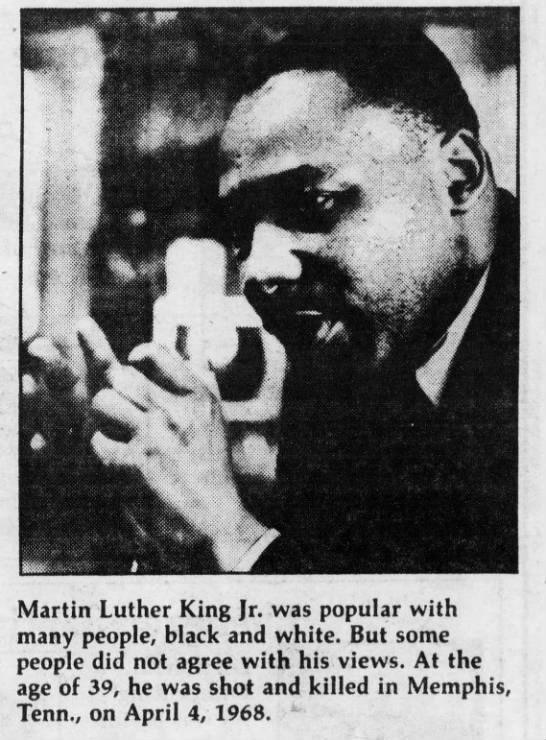 London Newspapers headlined the assassination of King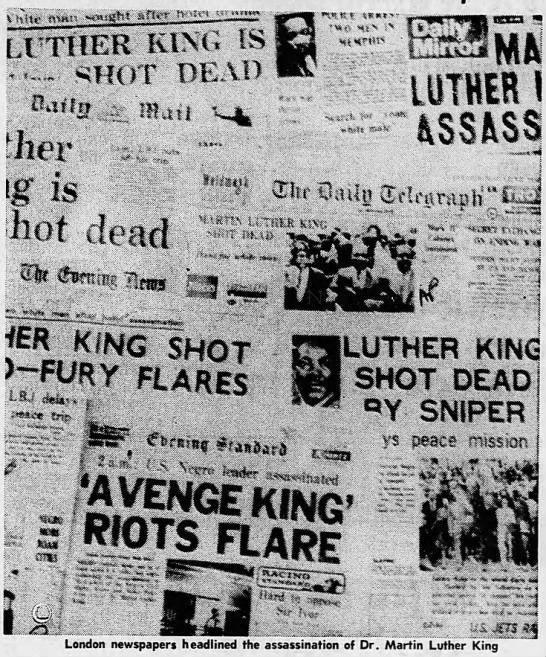 His "I have a dream" speach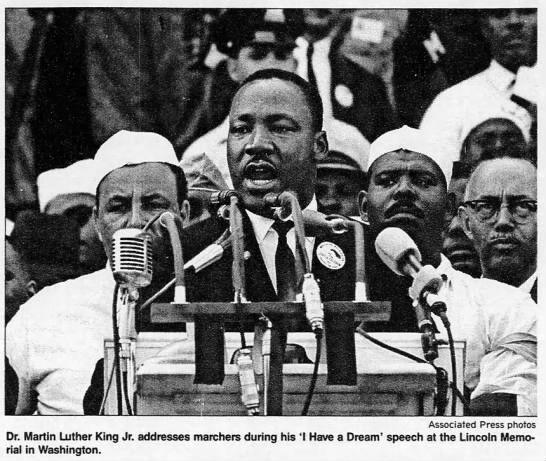 The Civil Rights Act of 1964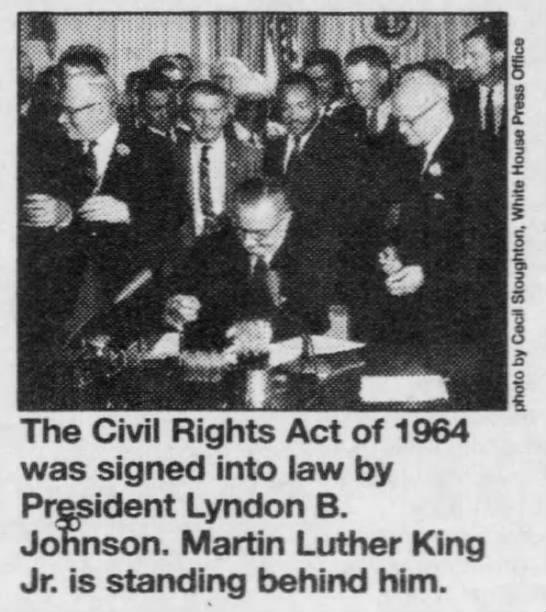 Students View Dr. King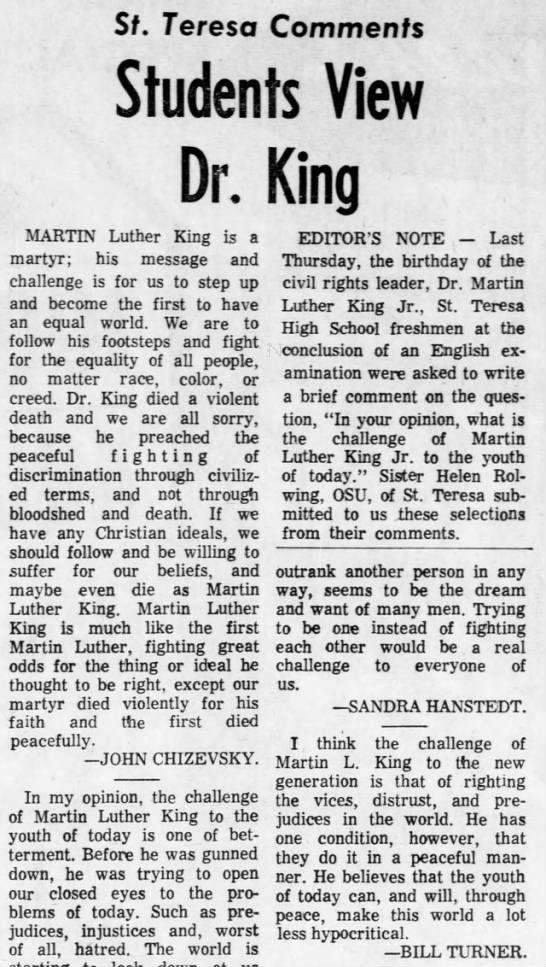 Tribute to Dr. Martin Luther King Jr.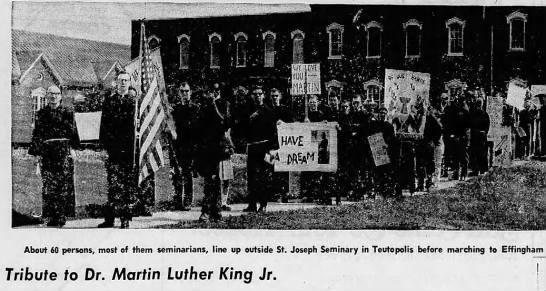 We Shall Overcome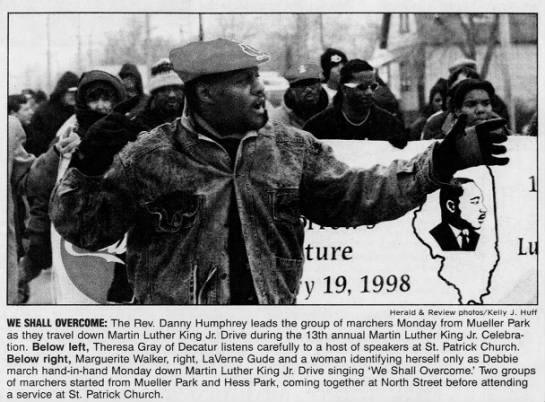 Moving Picture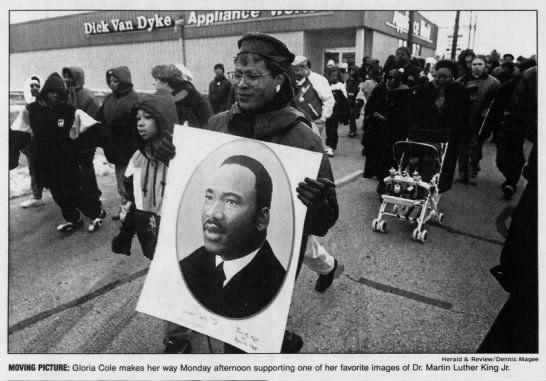 King Celebration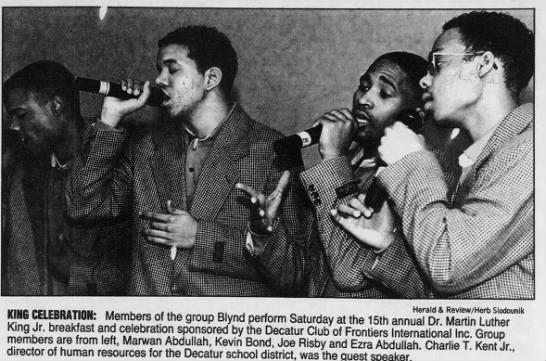 Monday's march honoring the Rev. Martin Luther King Jr.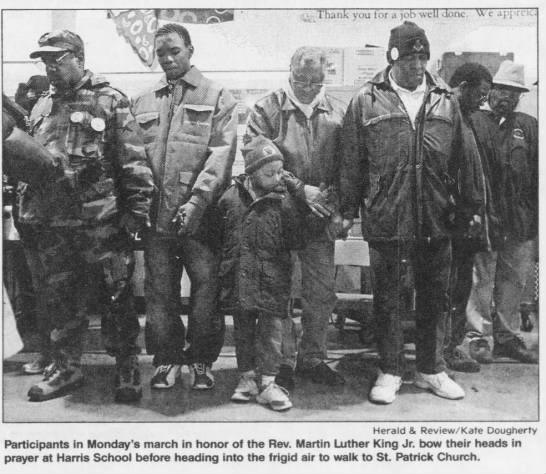 Quiz on a Civil Rights Icon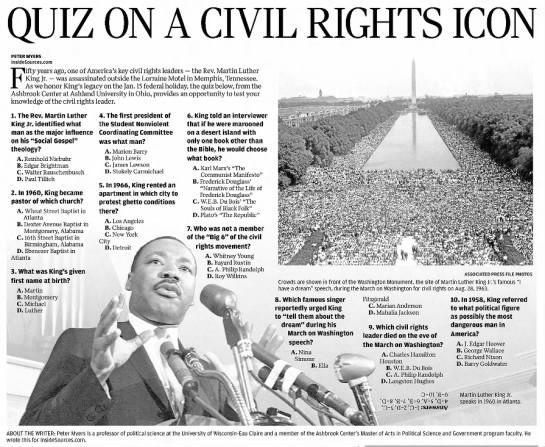 Dr. Martin Luther King Jr. attends conference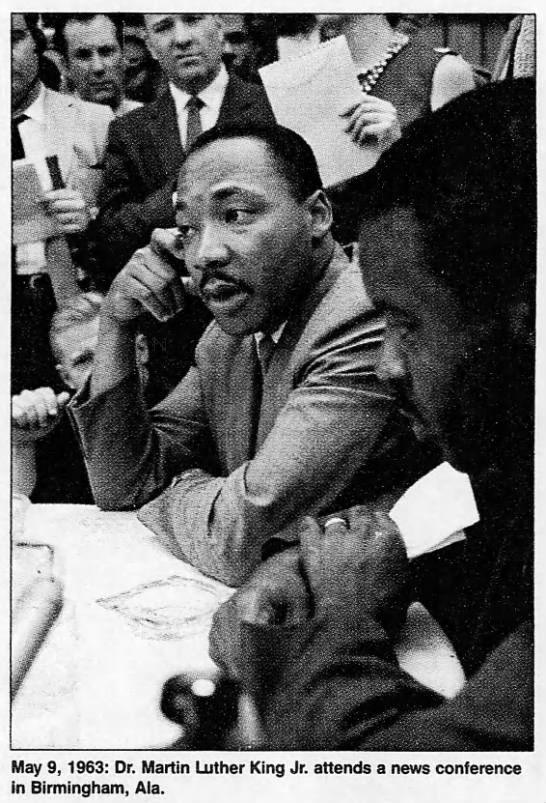 Gathered in Mueller Park to commemorate Martin Luther King Jr.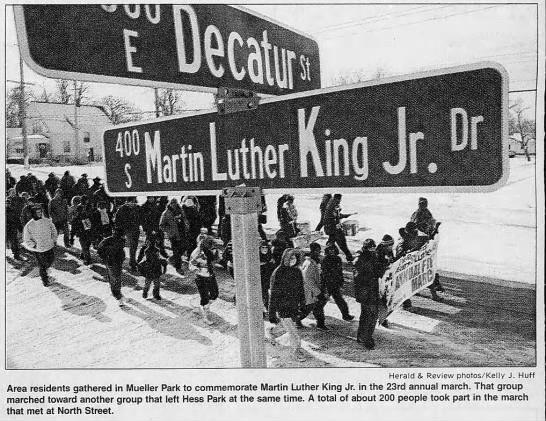 Area residents walk in 17th annual MLK Victory March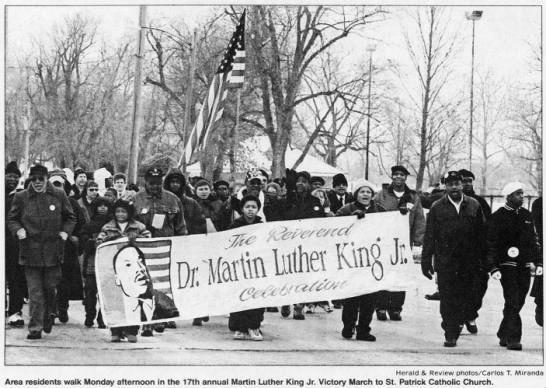 Contact Garrett Karsten at (217) 421-6949. Follow him on Twitter: @GarrettKarsten