DECATUR — After stints coaching the Minnesota Vikings and New England Patriots, Les Steckel had hit a low point. 
His football career having fallen apart, Steckel found himself waiting in line for unemployment assistance and being recognized by others for his time in the NFL. 
It was then that Steckel said he surrendered himself to Jesus, giving up his ideas and his plans and listening for God's guidance.
"This is serious business about giving your life to Jesus Christ," Steckel told an audience of hundreds at the Decatur Conference Center and Hotel on Wednesday morning.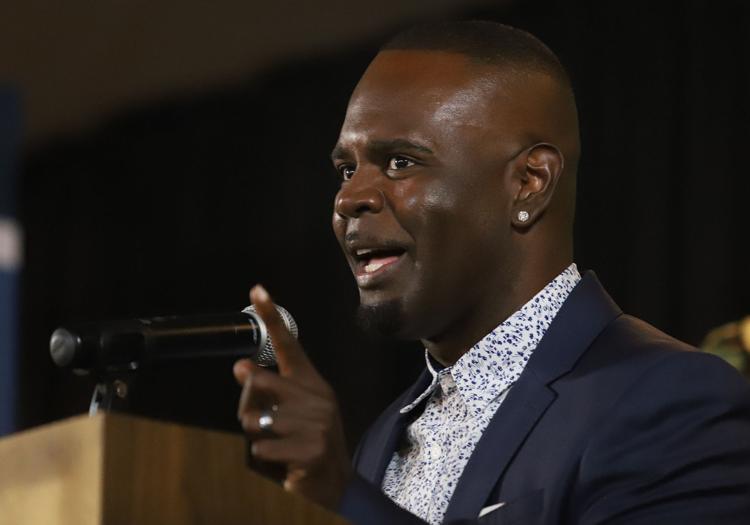 Steckel, past president of the Fellowship of Christian Athletes, was keynote speaker for the Greater Decatur Chamber of Commerce Community Prayer Breakfast, marking its 10th anniversary this year. The event brings community and business leaders together for fellowship and to pray for the community.
Chamber President Mirinda Rothrock said all people were welcome, but the messages of the event centered on Christian faith and Bible. 
Steckel's message was to encourage people to give their lives over to Jesus Christ, and in return to receive peace, power, purpose and pardon.
He said that being a Christian can come with big sacrifice, but it brings positive aspects as well to a person's life, sharing his own experiences as evidence.
Steckel played football at the University of Kansas then coached the sport for more than 30 years. After college, Steckel served the U.S. Marine Corps as an infantry officer in the Vietnam War. He also retired from the U.S. Marine Corps Reserves as a colonel.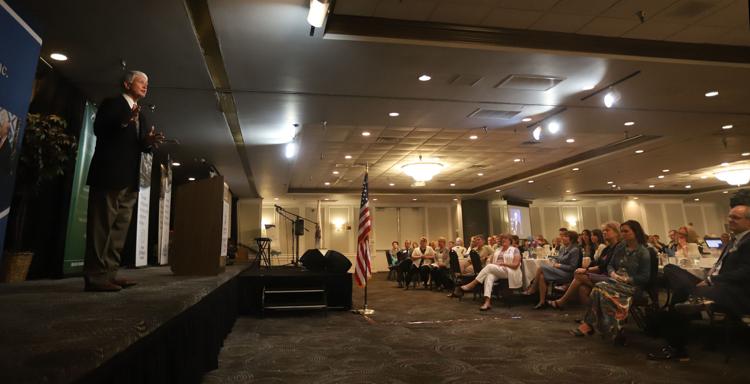 Steckel was the third head coach of the Minnesota Vikings in 1984. He was the offensive coach for the New England Patriots when they went to the Super Bowl in 1985, and also served as the offensive coordinator for the Tennessee Titans when they went to the 2000 Super Bowl.
Steckel then became the president of the Fellowship of Christian Athletes from 2005 until 2016. 
As his football career fell apart and he could no longer get a job, he described his life as cold, dark and lonely.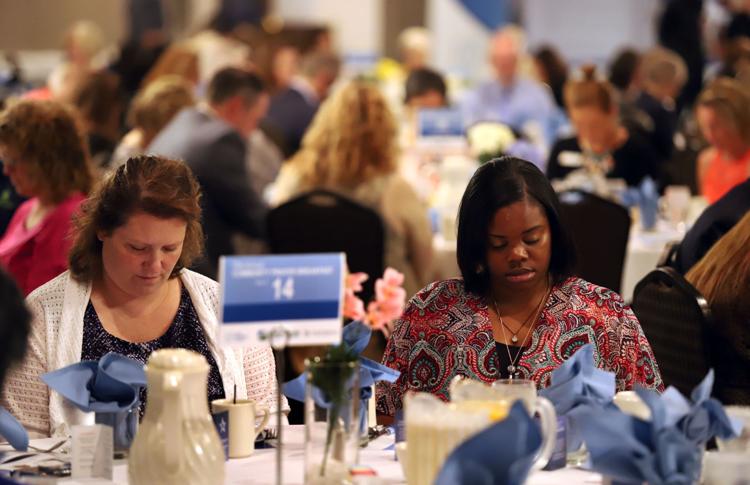 After reaching his low point in the unemployment line and giving his life to Jesus, Steckel began to feel peace, he said. He gave up following his own desires and instead prayed to follow God's.
Steckel finished his speech by encouraging the business people gathered to take care of their community. He also said the churches should get involved and work together to reach the people who need help.
"The church needs to come to the people," he said. "This country is dying for Jesus Christ."
After reading from the New Testament, the Rev. Adam Lewis from the Decatur First Church of Nazarene spoke about driving around Decatur and seeing people living in poverty. He also reminded the crowd of the high crime rates.
The solution to these problems, he said, is to bring Christianity to the people of Decatur. A major change could take place in Decatur if the local churches can work together to address these problems, he said.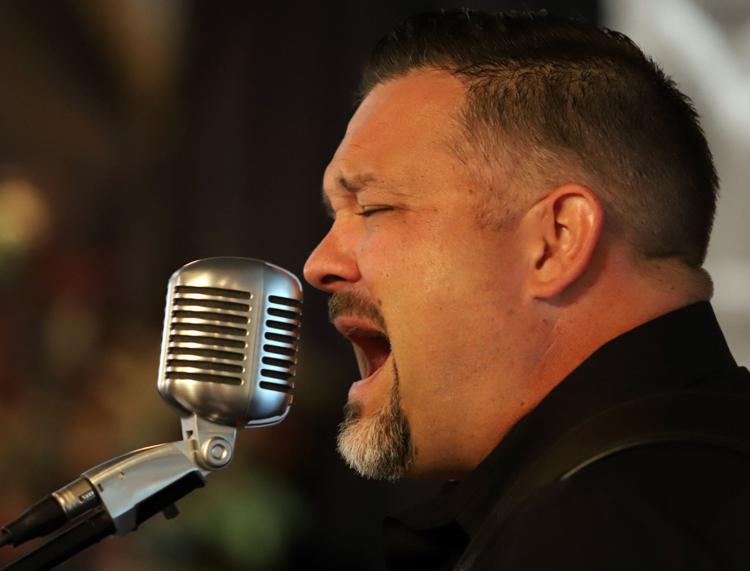 "Jesus did not establish the church, so we could drive by the needs," he said.
David Koshinski Investment Planners, Inc. said he agreed with the statement and the impact churches could have to help.
"We have been put in this room for a reason to impact this community and this country for Christ," he said.