DECATUR — A little piece of Macon County has made it all the way to the White House, as ornaments handcrafted by local Girl Scouts are on now on display in Washington, D.C., in the National Christmas Tree Park. 
The Girl Scouts of Troop 3200 were asked to create ornaments that are now hanging from the Illinois tree, on exhibit along with 55 other evergreens representing each U.S. state, territory and the District of Columbia in the White House President's Park. They decorate the walkway surrounding the National Christmas Tree, which was first lit in 1923.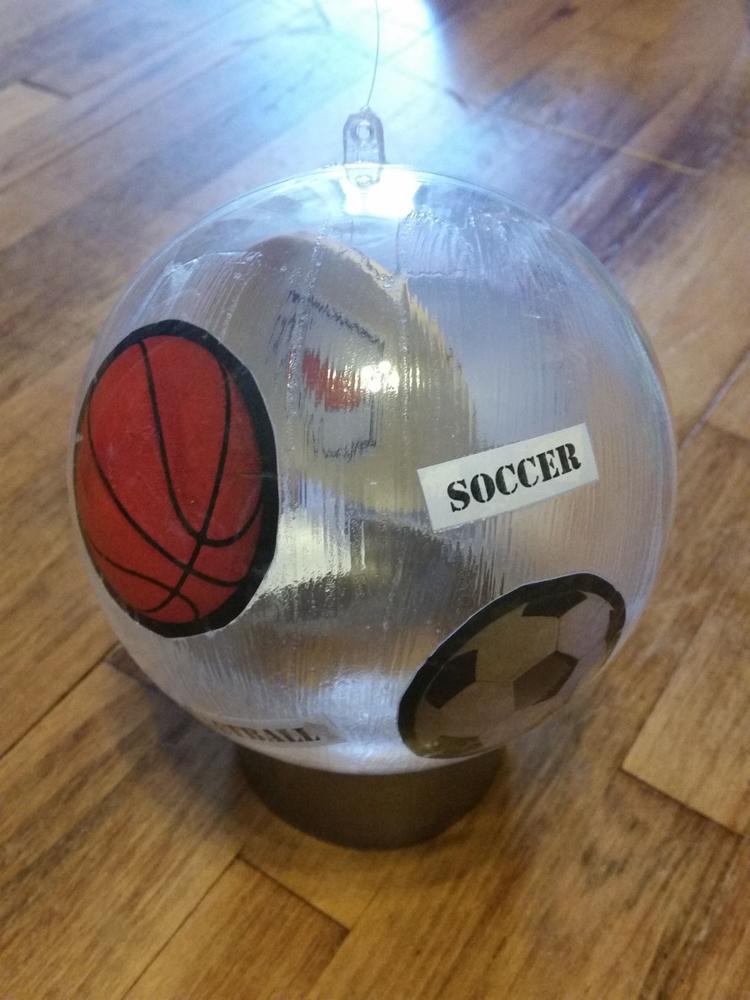 "I was surprised and everybody was excited," said Morgan Potter, 12, one of 46 Scouts who crafted the 12 ornaments. "We researched and glued stuff. It was fun laughing and joking."
The tree-lighting ceremony was held on Nov. 30, in Washington D.C. with celebrity guests Kathie Lee Gifford, Dean Cain, The Beach Boys and Mannheim Steamroller in attendance. Unfortunately, no local Girl Scout or leader was able to attend the ceremony.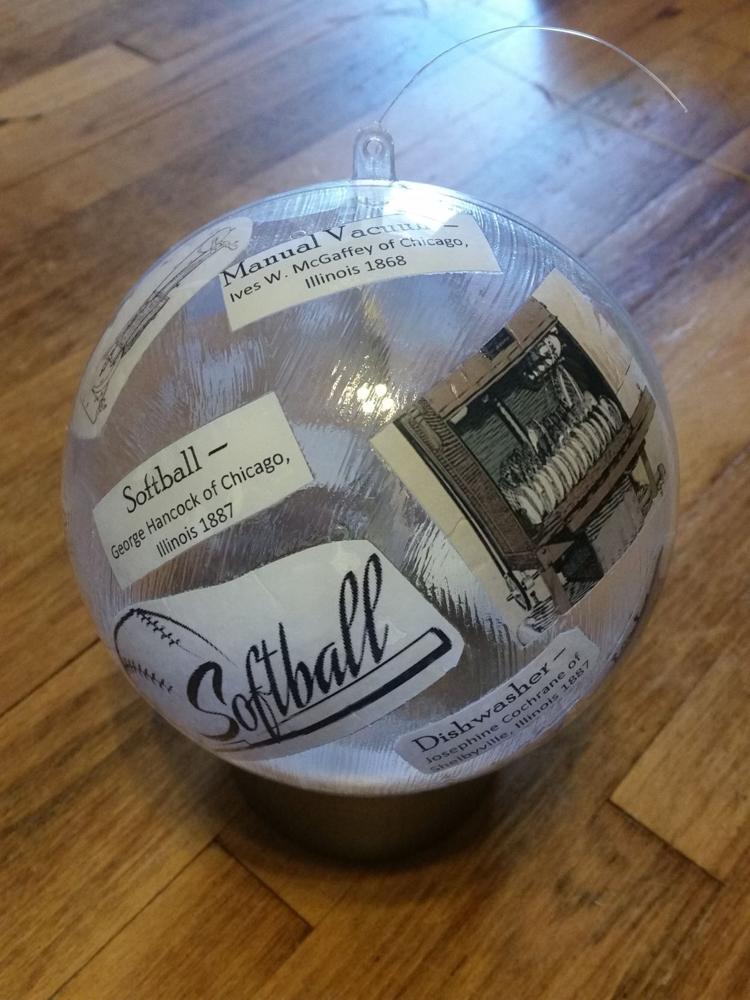 The trees and ornaments will be on display until Jan. 1, in the White House park.
Representatives from the National Park Service contact organizations requesting groups create ornaments for the national tree. The park service is responsible for the care of the White House and its grounds as well as more than 400 national parks.
Troop Leader MeLinda Potter, who is Morgan's mother, believes the group was approached because they are an active and large organization with 60 girls on the roster.
You have free articles remaining.
Potter was surprised by the troop's selection, and also with what the girls found in their research to create the designs. They began by looking into traditional designs such as the state bird, the cardinal, but Potter encouraged them to look further.
"So instead, they found interesting history," she said. "We chose to honor towns small and large, famous and infamous Illinoisans."
Each level of the Girl Scouts — from the youngest, Daisies, through Brownies, Juniors, Cadettes, Seniors and Ambassadors — investigated a different aspect of Illinois, including landmarks, symbols, inventions, presidents, foods, local lore, legends and other notorious characters. The themes are represented through collages glued inside the ornaments.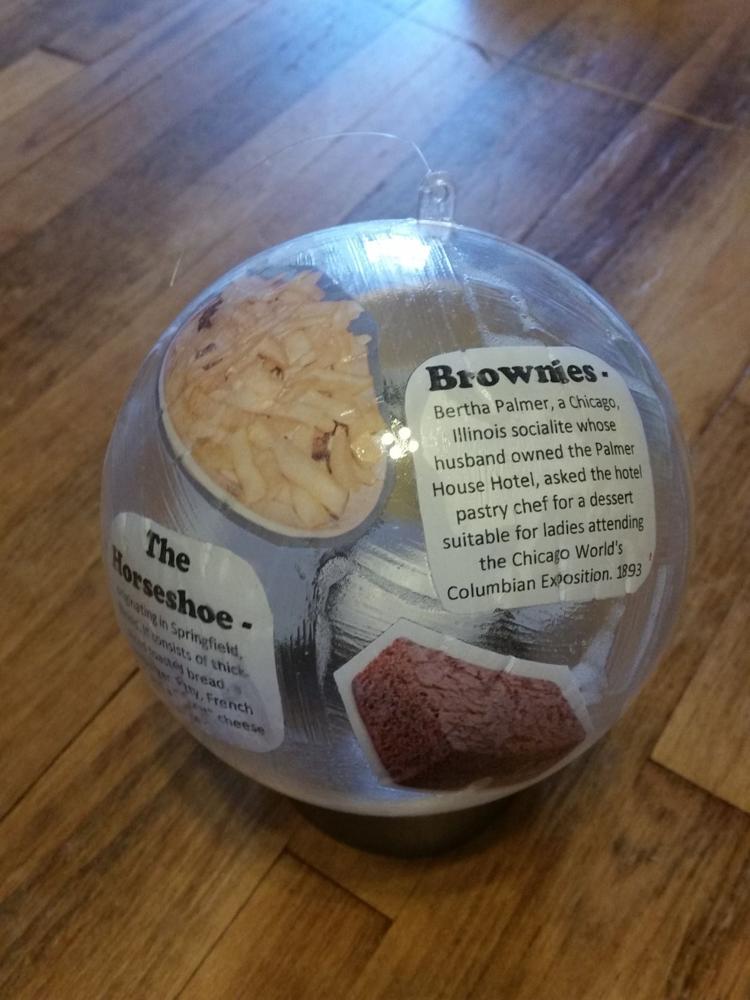 "They found a fire-breathing dragon was displayed on a wall in Alton, and it is still there," Potter said.
Morgan does not expect to see the ornaments again, but she is happy with where they are. "They'll be in the National Archives afterwards," she said.
The girls as well as the leaders of the troop are honored to have a part of the national display.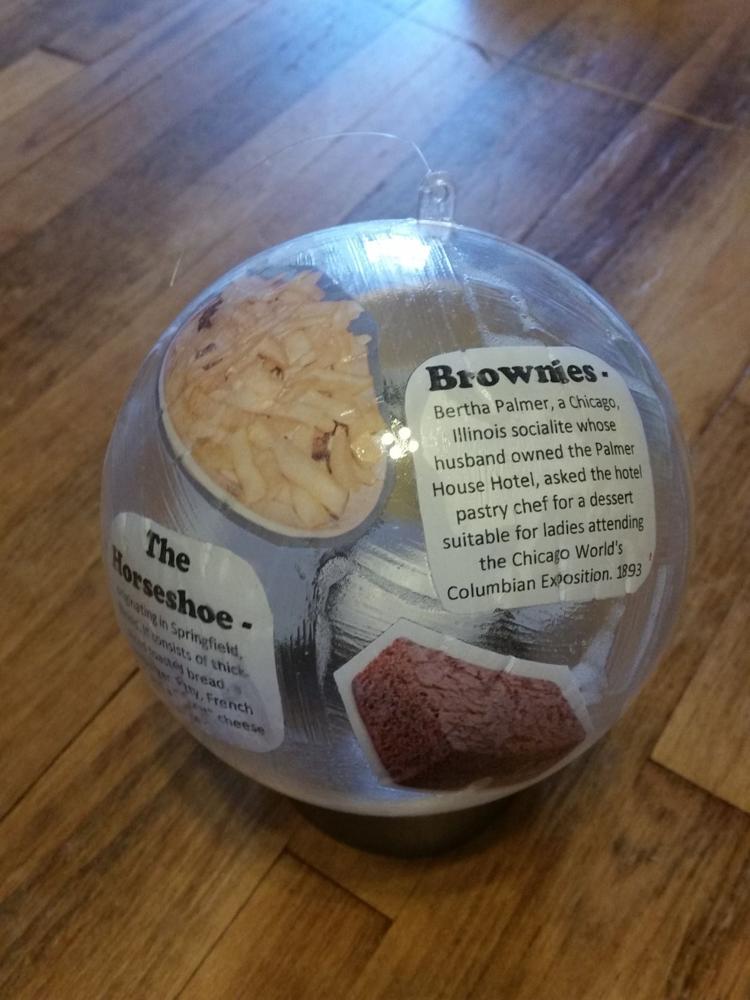 "We are proud to be from Illinois and we want to share that pride with everyone," Potter said. "To be chosen to decorate the Illinois state tree is an amazing honor for our Girl Scout troop."