DECATUR — Complain about the struggles or be grateful for what you have? For Pastor Eric Trickey, who has been battling colon cancer for the past four years, the answer comes from his own experience.
While he travels to Washington, D.C., once a month for chemotherapy, he said a CAT scan revealed his aggressive treatments hadn't removed or reduced the tumors, though no new ones had appeared. At first, he said he complained, because it wasn't the outcome he wanted, but that attitude wasn't doing much, he soon learned.
"Gratitude is the only difference between a bad day and a good day," he said. "My bad days are the choice that I've made to complain, rather than give thanks."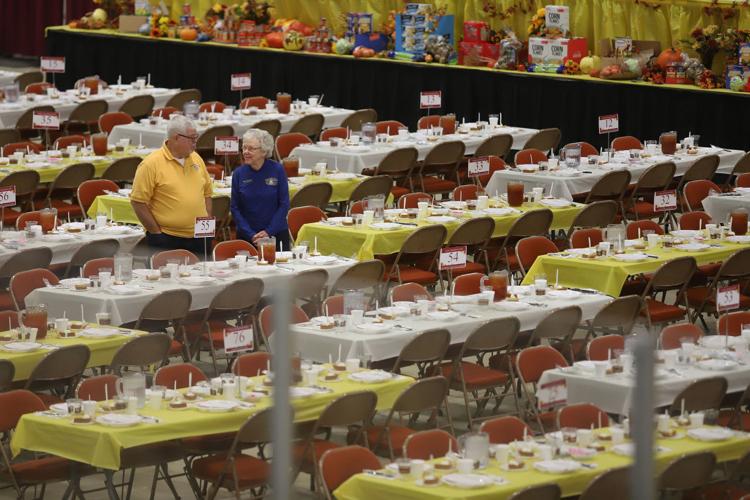 It's an annual tradition during which a meal is shared, residents and organizations who have contributed to the community's success are recognized — with a single clap for each and one large applause for all — and a message of thanks is served.
Nelson's Catering provided the meal, which was served by Lutheran School Association, Maroa-Forsyth FFA, MacArthur High School students and a variety of volunteers. The decorations were provided by the Garden Club of Decatur, and a musical interlude from the Millikin University Choir set the mood.
"This is proof of the momentum our community has towards our shared sense of purpose," said Mirinda Rothrock, president of the Decatur Chamber of Commerce, which hosted the event.
The keynote address was delivered by David Koshinski, Investment Planners Inc. president and CEO, who spoke about the importance of the city's history of service and a future of accomplishment, the reasons people come home and stay.
Invoking such great city names as A.E. Staley, who led the partnership that built Lake Decatur to help the city grow, Koshinski noted all the people and organizations whose overarching desire is to make this a little better place to live.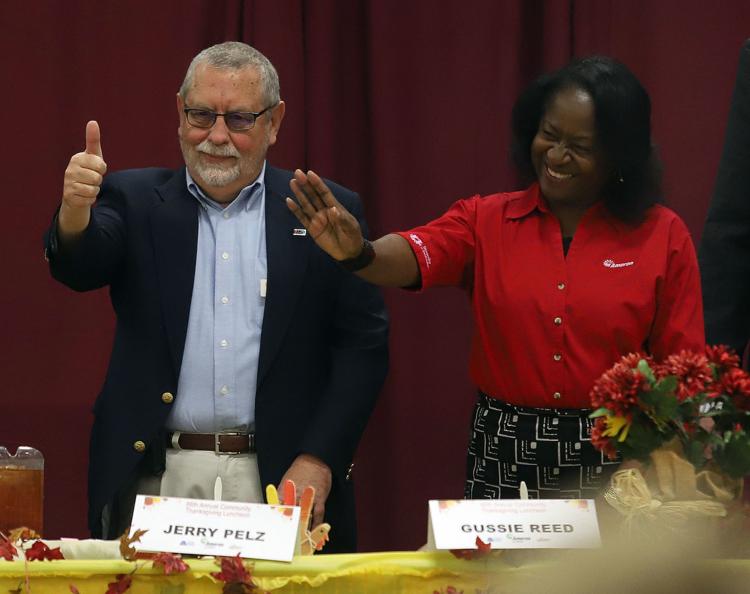 You have free articles remaining.
"This is the 66th time the Greater Decatur Chamber of Commerce has met to celebrate the blessings of our community," Koshinski noted, ticking off a community-wide list of those who have throughout the year helped make this day one of thanks. 
One person who embodied that spirit of thanks passed away earlier this year: Dr. John Wasem, who had attended every Community Thanksgiving Luncheon since the first one in 1953. The chiropractor made sure he had his seat every year, and Koshinski acknowledged his contributions.
"His dedication will truly be missed," Koshinski said.
Wasem graduated from high school in 1945, then left for a time to serve in the military and attend college. He returned to Decatur in 1952 and retired from his chiropractor practice after more than 50 years. Wasem passed away Feb. 6, and the Chamber and his family believe he was the only person who had attended every the luncheon.
"Dad always had a deep faith and loved Thanksgiving and Decatur," said his son Mark Wasem. "He loved that Decatur took a day and gave thanks for all the blessings the city and country has received. He loved that fact the Chamber started the luncheon," Mark Wasem said.
Rothrock said the event continues to shine that light brightly.
"We are proud of the hard work and dedication that you do each and every day to contribute to the progress of our city and our region," she said to those in attendance.
Trickey said his change in attitude helped him realize he had much for which to be thankful, even as he battled cancer. He gave thanks for his wife, doctors and the community. Before his benediction, he asked everyone in attendance to put a hand on someone, share the moment, reflect on those things that bring us closer together for a better day.
"Our attitude not only brings us closer to God, but it brings us closer to other people," he said. "It opens up a world of possibilities."
---
Bobbitt_Errika 11.20.18.jpg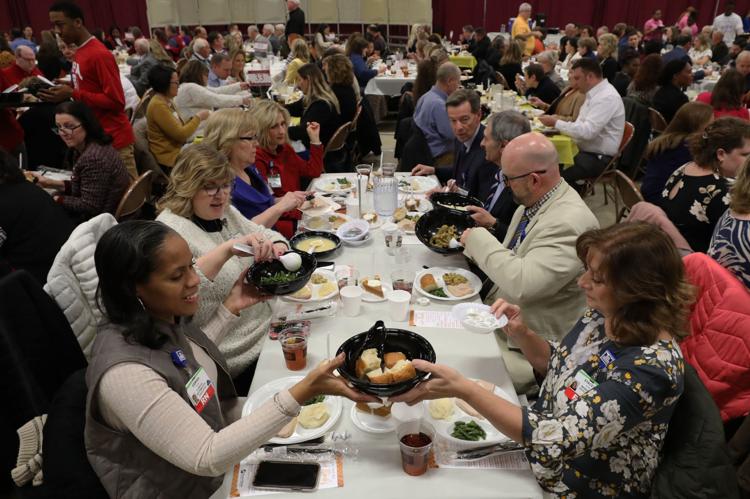 Bogle_Debbie 11.20.18.jpg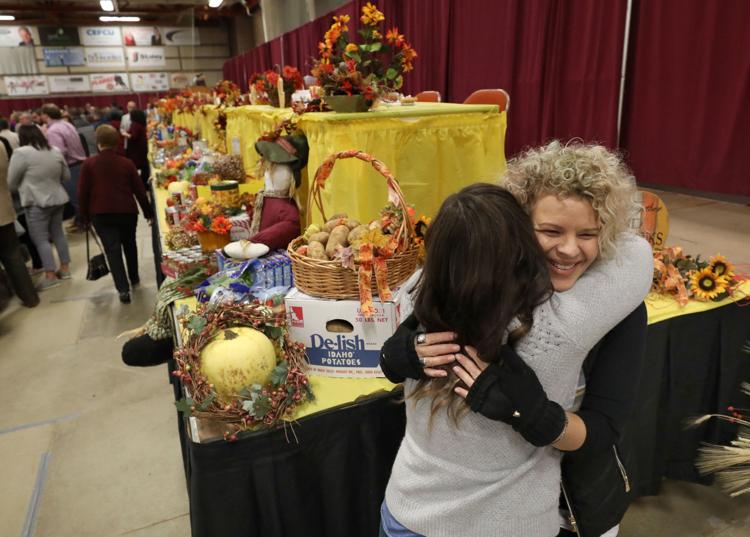 Sebok_Dan 11.20.18.jpg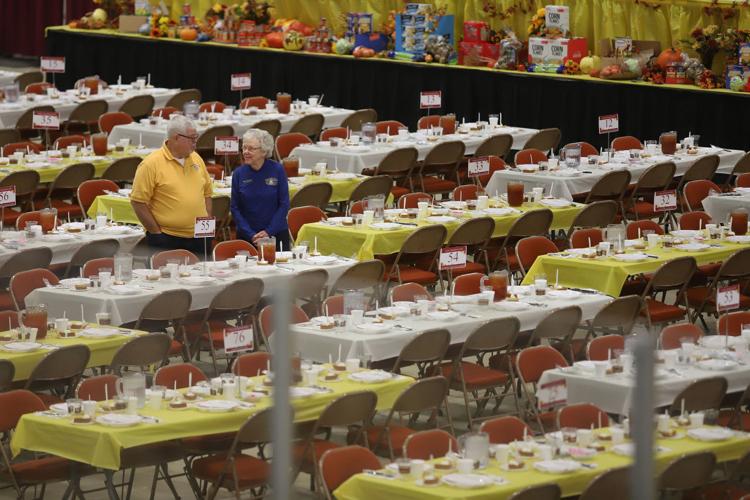 Pelz_Jerry 11.20.18.jpg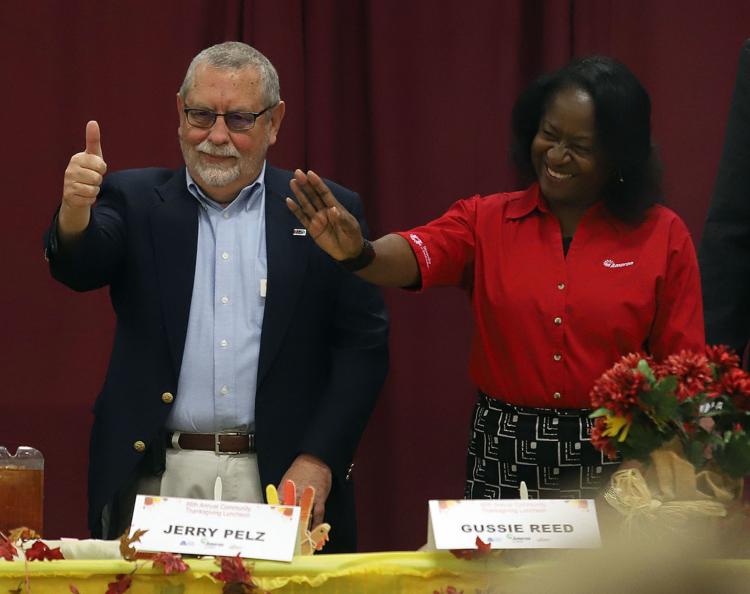 Community Thanksgiving Luncheon 1 11.20.18.jpg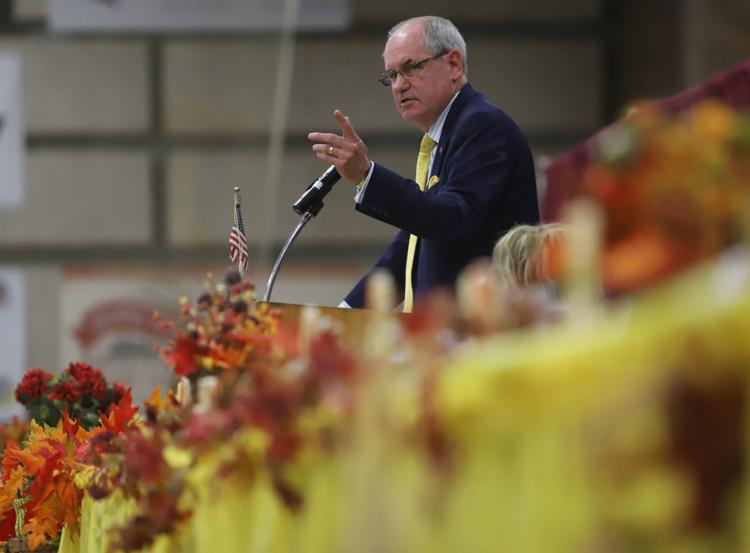 Community Thanksgiving Luncheon 2 11.20.18.jpg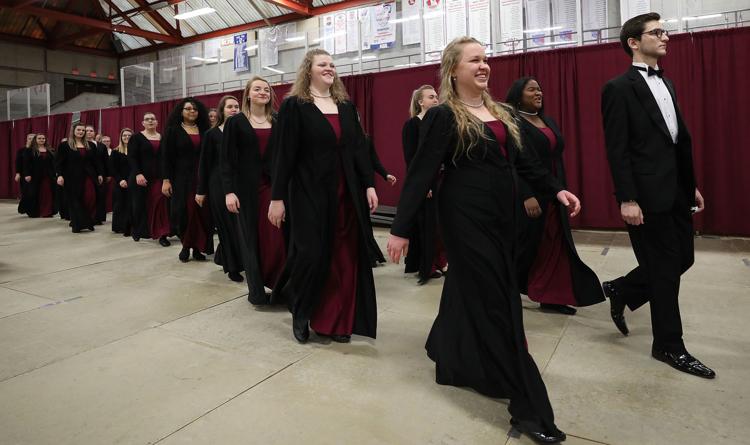 Community Thanksgiving Luncheon 3 11.20.18.jpg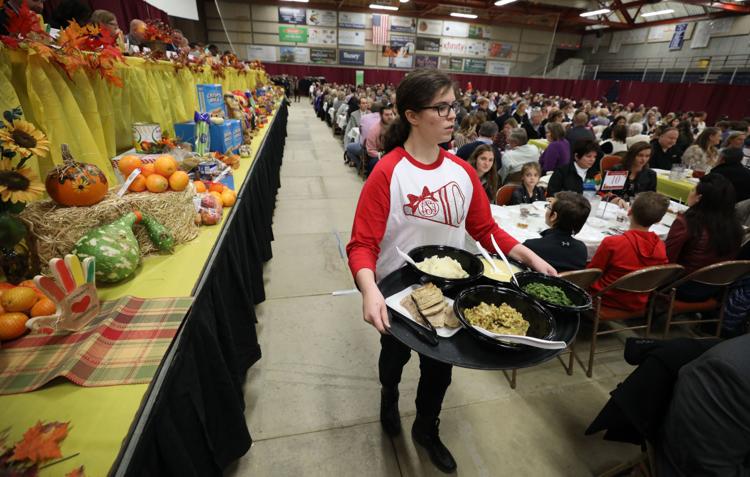 Community Thanksgiving Luncheon 4 11.20.18.jpg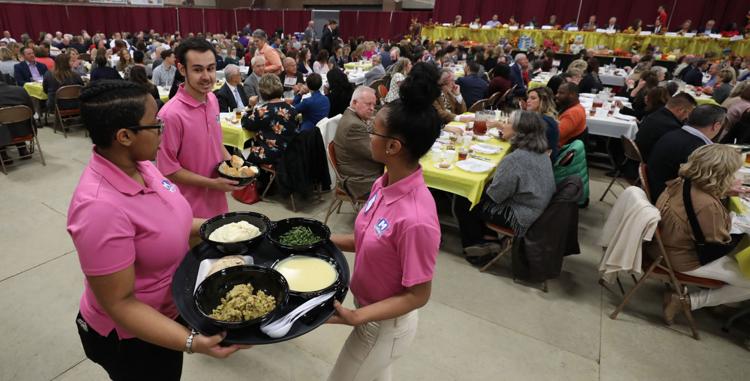 Community Thanksgiving Luncheon 5 11.20.18.jpg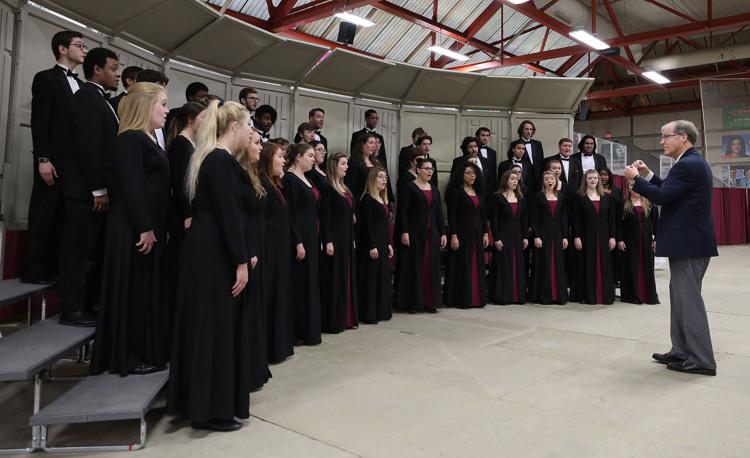 Community Thanksgiving Luncheon 6 11.20.18.jpg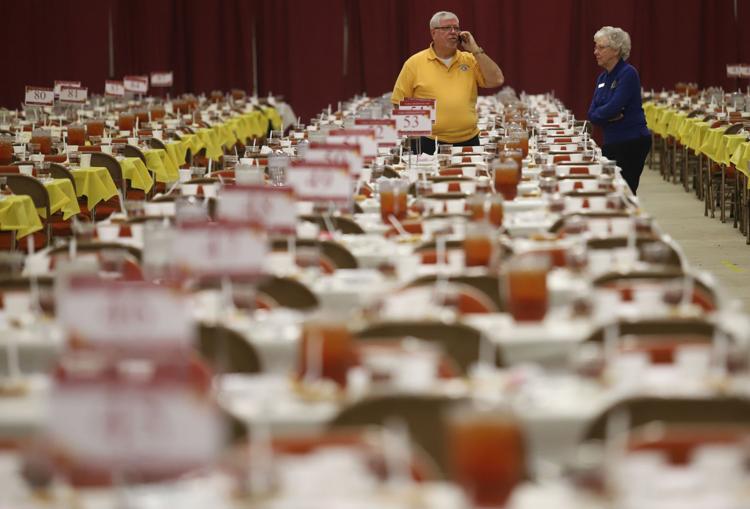 Community Thanksgiving Luncheon 7 11.20.18.jpg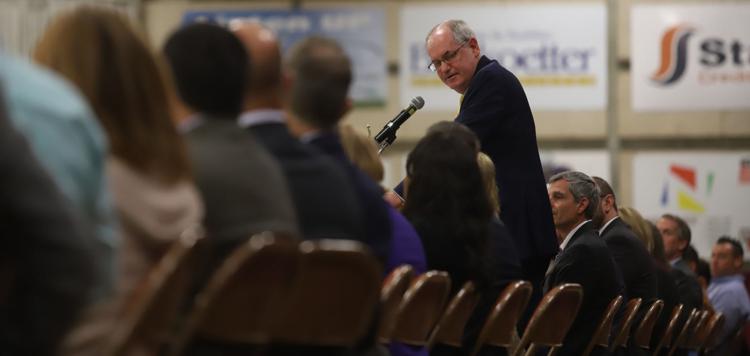 Community Thanksgiving Luncheon 8 11.20.18.jpg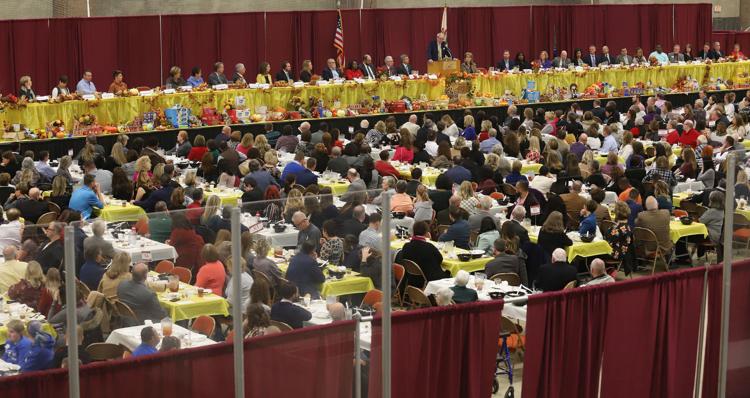 Community Thanksgiving Luncheon 9 11.20.18.jpg
Community Thanksgiving Luncheon 10 11.20.18.jpg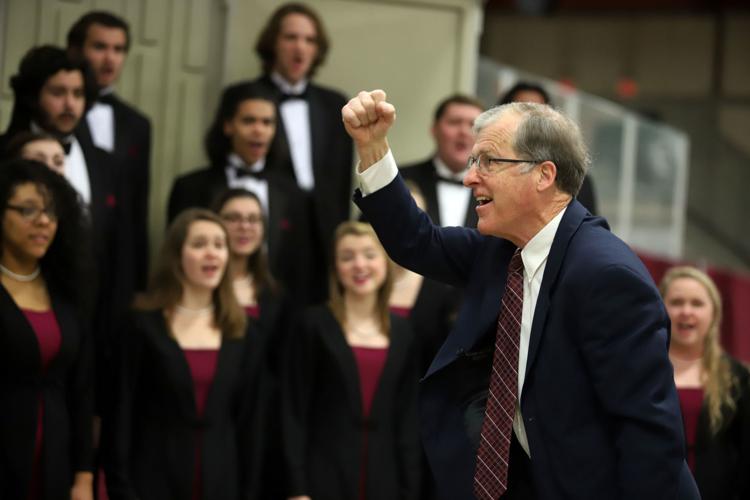 Community Thanksgiving Luncheon 11 11.20.18.jpg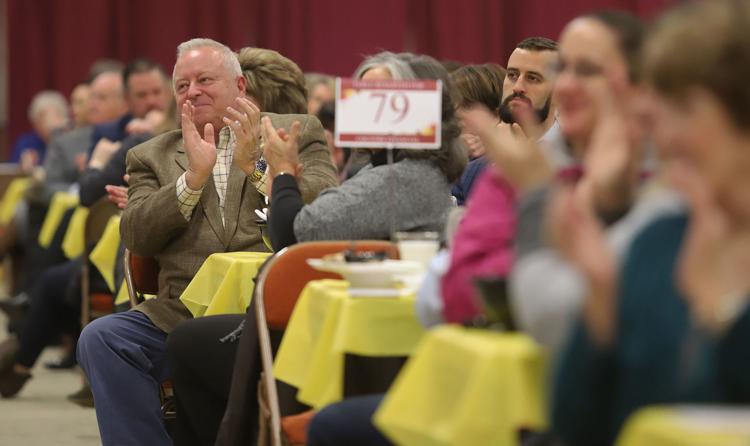 Community Thanksgiving Luncheon 12 11.20.18.jpg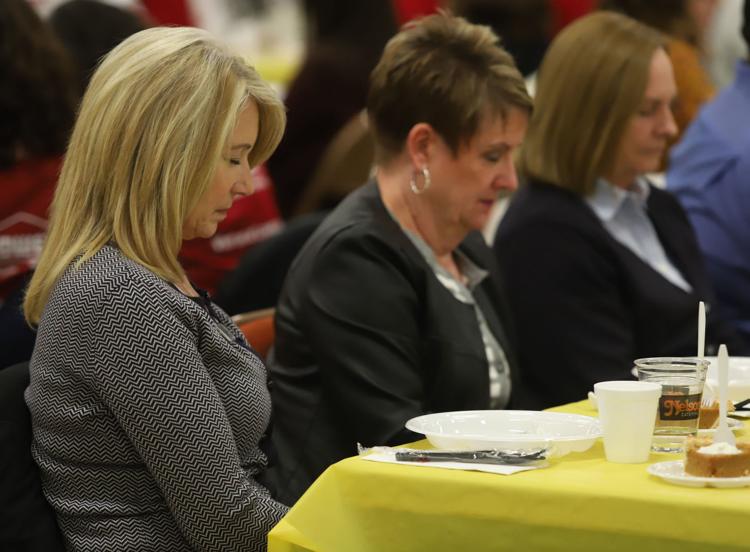 Community Thanksgiving Luncheon 13 11.20.18.jpg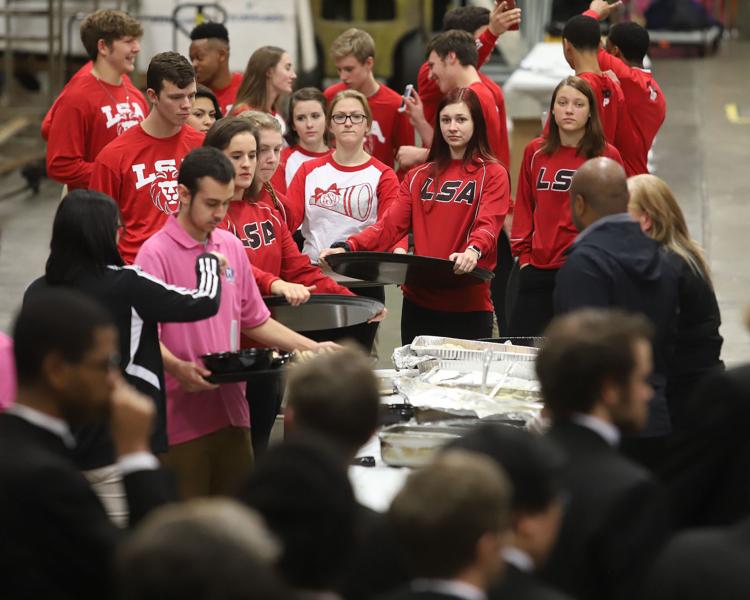 Community Thanksgiving Luncheon 14 11.20.18.jpg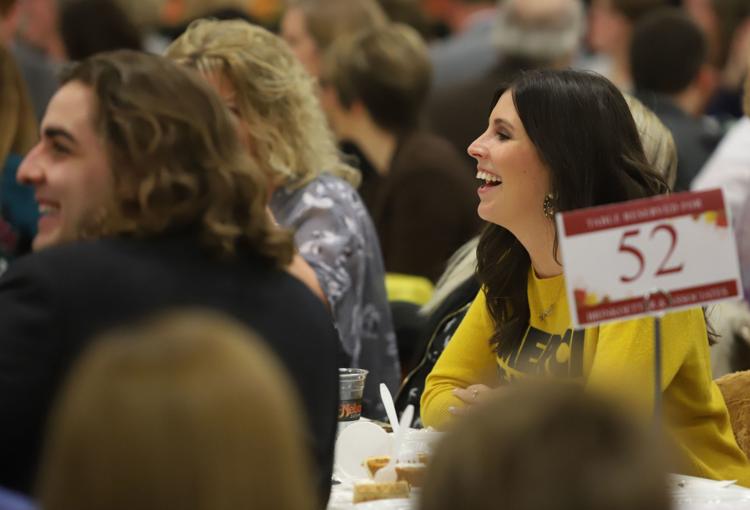 Community Thanksgiving Luncheon 15 11.20.18.jpg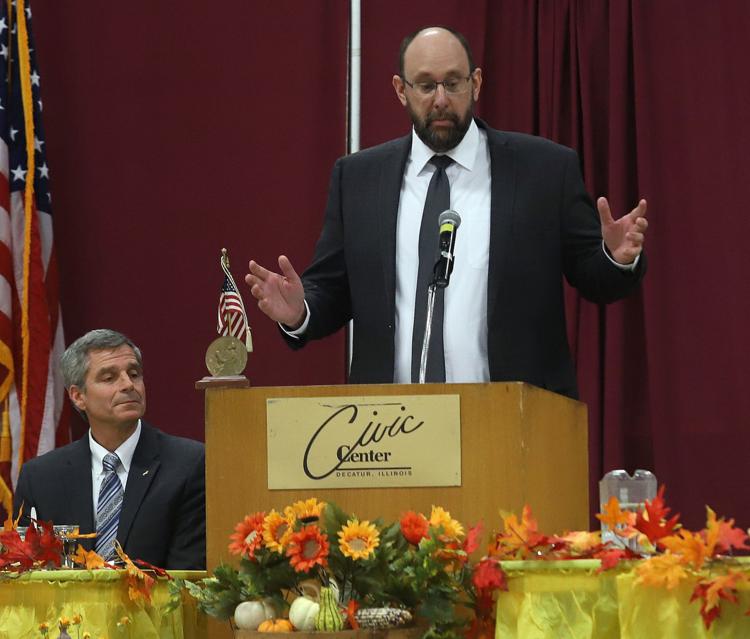 Community Thanksgiving Luncheon 16 11.20.18.jpg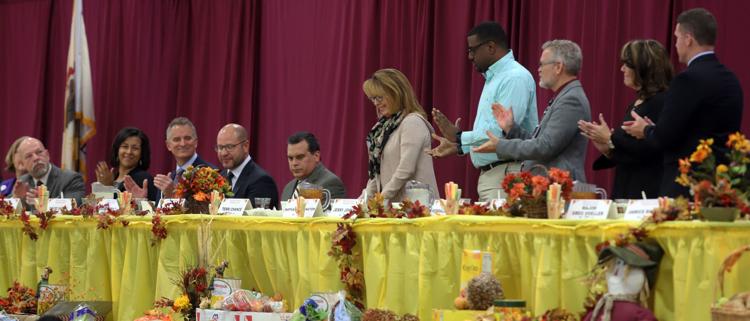 Community Thanksgiving Luncheon 17 11.20.18.jpg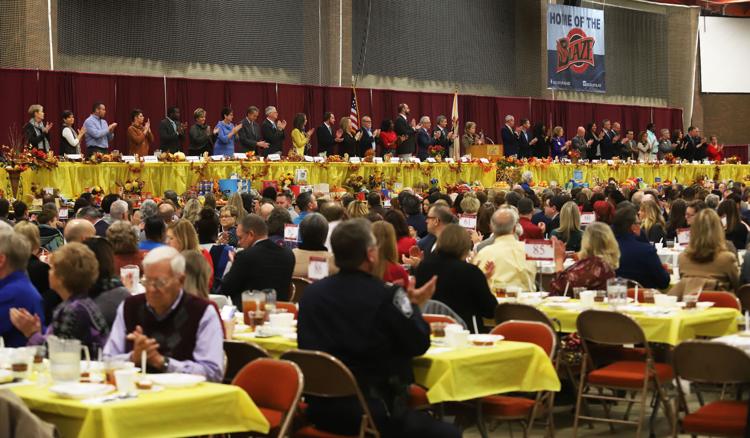 Community Thanksgiving Luncheon 18 11.20.18.jpg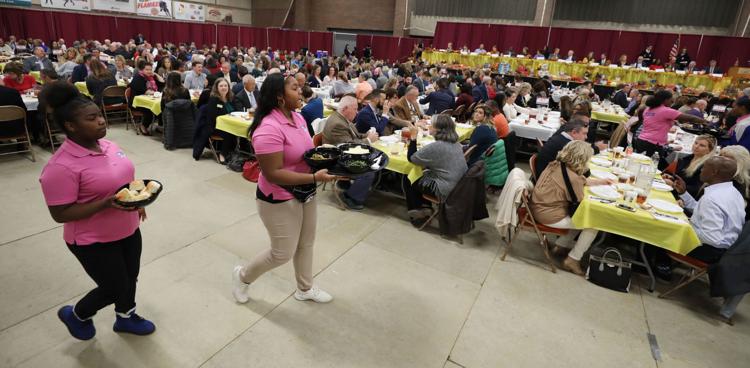 Community Thanksgiving Luncheon 19 11.20.18.jpg
Community Thanksgiving Luncheon 20 11.20.18.jpg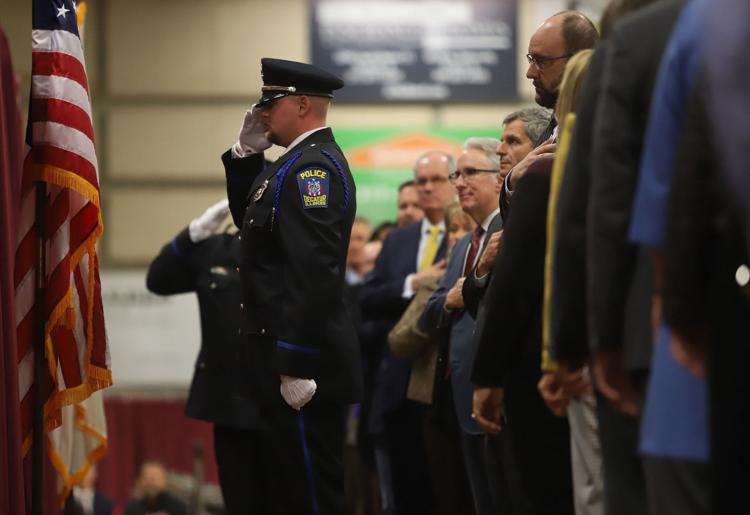 Community Thanksgiving Luncheon 21 11.20.18.jpg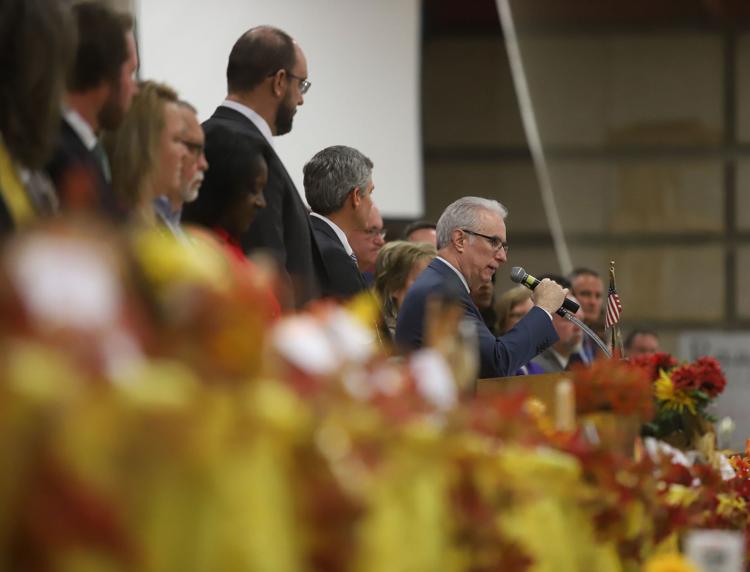 Community Thanksgiving Luncheon 22 11.20.18.jpg

Community Thanksgiving Luncheon 23 11.20.18.jpg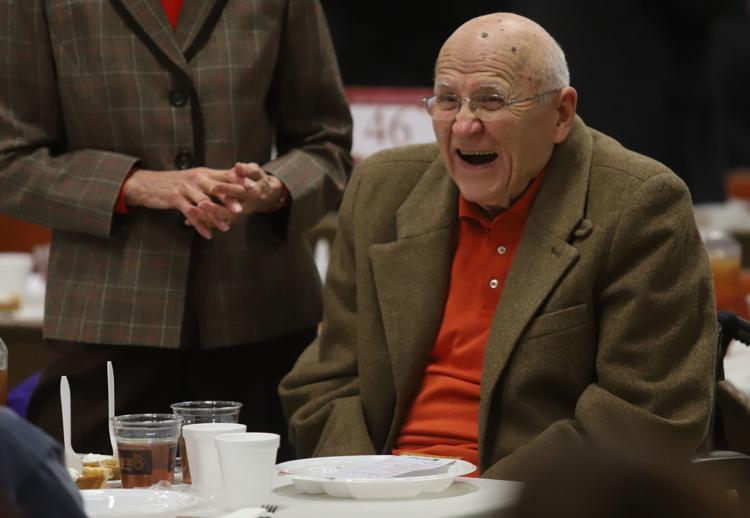 Community Thanksgiving Luncheon 24 11.20.18.jpg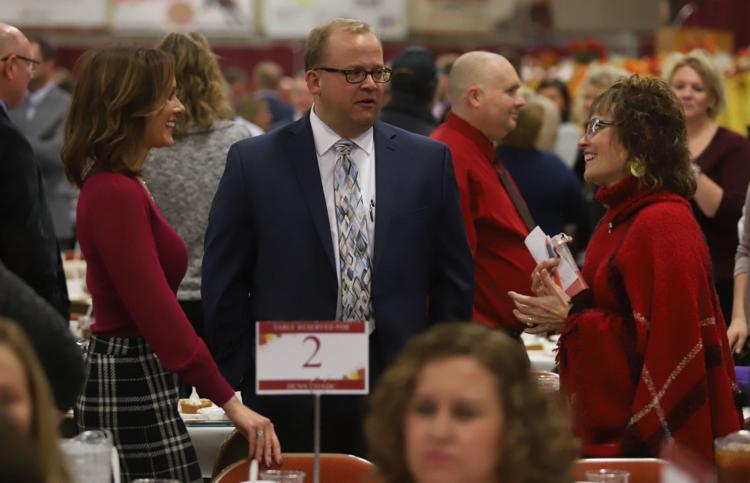 Community Thanksgiving Luncheon 26 11.20.18.jpg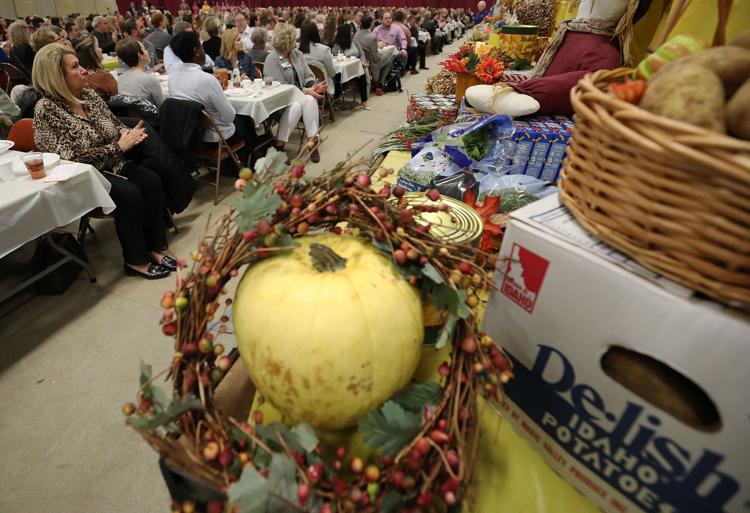 Community Thanksgiving Luncheon 27 11.20.18.jpg