DECATUR — Four extractions on the same day would daunt any adult, but 10-year-old Cash O'Connell, a fifth-grader who attends VisionWay Christian School in Taylorville, handled it like a champ.
"It's just a little numb," he said afterward, touching his cheek. "I'm OK."
Cash was one of about 30 children who were treated at Jerger Pediatric Dentistry on Friday for Give Kids a Smile Day, a national event during which dentists treat children at no cost to their families in celebration of National Children's Dental Health Month.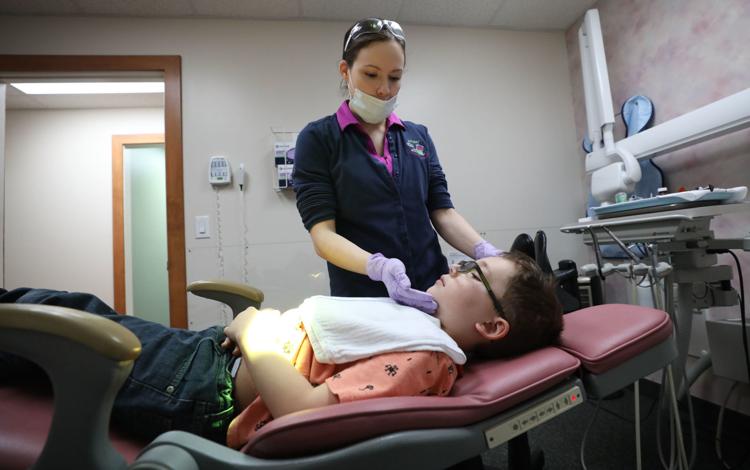 Dr. Bret Jerger, who treated Cash, said his office would provide some $14,000 of free care Friday. He was one of 25 local dentists in the Decatur District Dental Society providing care for Give Kids a Smile Day, a program of the American Dental Association Foundation.
The 17th annual event is meant to raise awareness of the importance of dental health, prevention and care, Jerger said.
"We've all been part of this for all 17 years," Jerger said. "We want to have the opportunity get children worked on who probably wouldn't get that care due to the cost and the lack of insurance and so forth. We also want to bring education for the kids and the parents to prevent cavities down the road because prevention is the least expensive option."
The local dentists provided cleanings, fillings, crowns and extractions to more than 160 kids this year. Nationally, 1,494 events were scheduled, with almost 350,000 children served by 6,443 dentists and 58,359 volunteer staff, according to the ADA Foundation.
Cash's mother, Ashley McCallister, said Cash is already a patient at Jerger Pediatric Dentistry and has been wearing braces. The family doesn't have dental insurance. Dental care is tough on their budget, and getting those needed extractions done at no cost was a big help.
The office was busy on Friday, with 10 staff members also volunteering their time and kids coming and going, watching cartoons on wall-mounted video screens while Jerger and his staff took care of everyone.
A day like Give Kids a Smile is even more important than usual because cavities are currently on the rise for children after more than 40 years of decline, according to the foundation. The decline was attributed to the addition of fluoride in tap water, but with more kids drinking bottled water, which has no fluoride, and drinking more soda, juice and energy drinks than ever, all of which have high sugar content, cavities are making a comeback.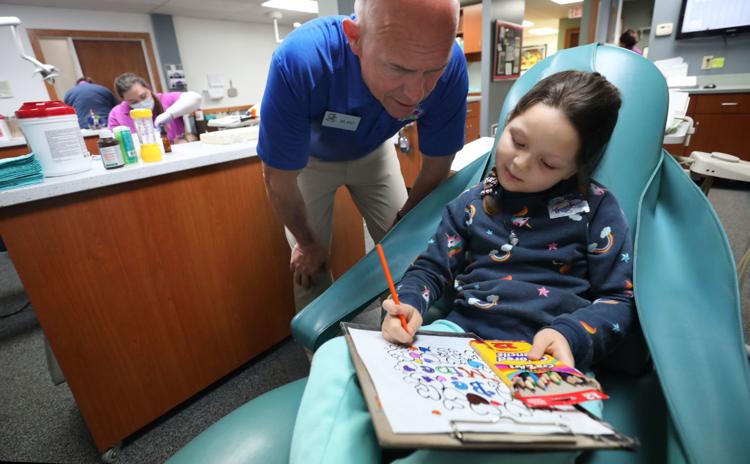 Low-income children suffer more dental pain due to lack of dental care, proper nutrition, oral hygiene instruction and parental supervision of oral hygiene, according to the foundation. The pain can affect a child's sleep, ability to eat and ability to learn because they can't concentrate.
Jerger is the local program chairman, and he said the dentist participation locally is one of the highest percentages in the state. Preventive care is the most important way to ensure dental health, Jerger said, and for that, dentists need the state's assistance.
"We're here, we're ready to go, but we need to at least have the cost of doing it covered," Jerger said. "We still have to pay the staff and pay the bills. We love doing it, and we've been doing it for 17 years."
---
PHOTOS: Jerger Pediatric Dentistry helps during Give Kids a Smile Day
Richardson_Ryan 2.1.19.jpg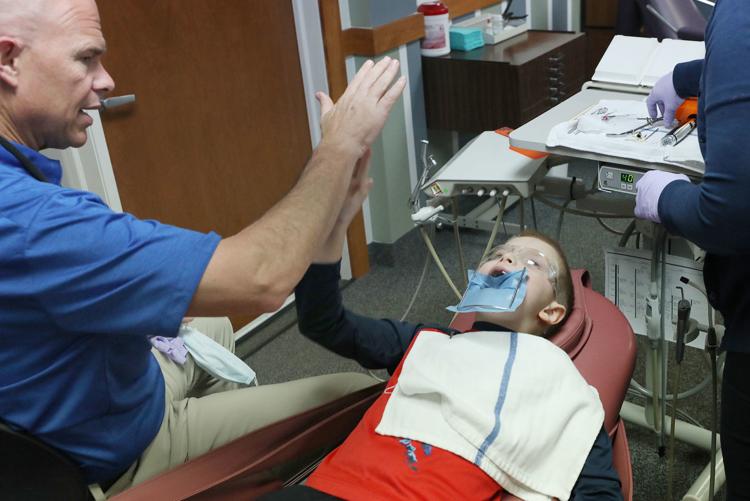 Jerger_Bret 2.1.19.jpg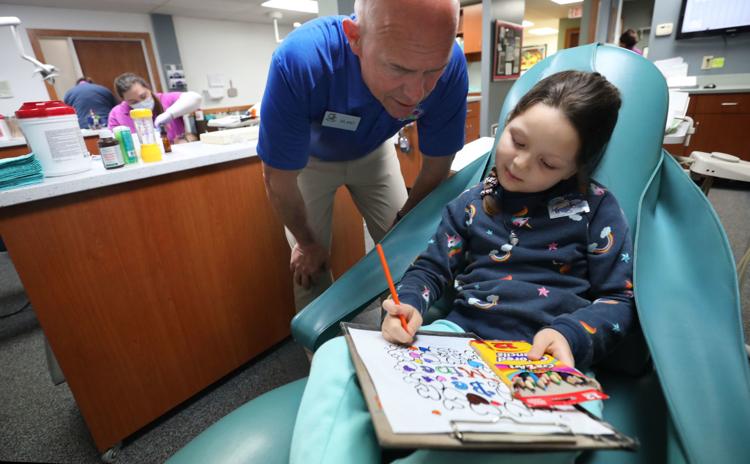 Briggs_Bentley 2.1.19.jpg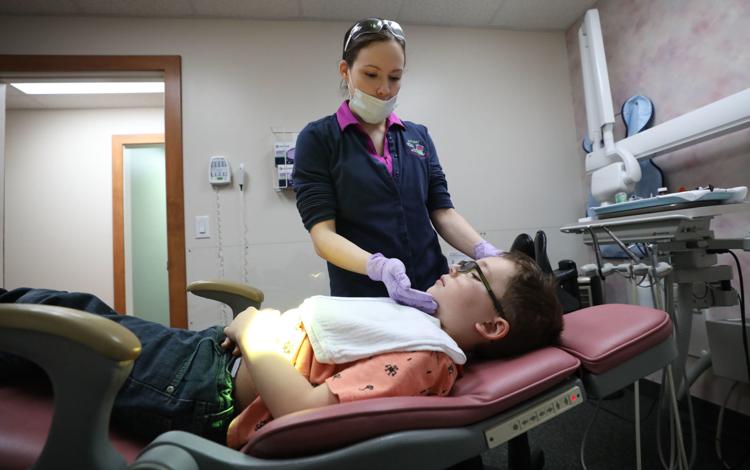 Give Kids A Smile Day 1 2.1.19.jpg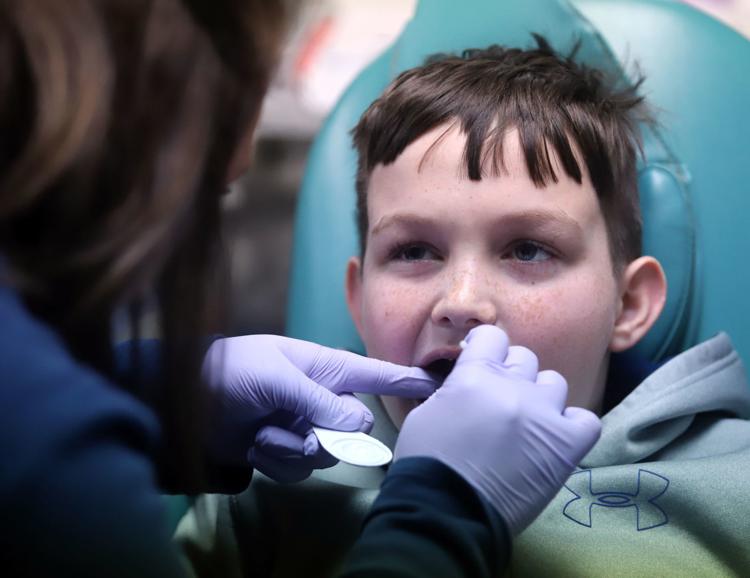 Give Kids A Smile Day 2 2.1.19.jpg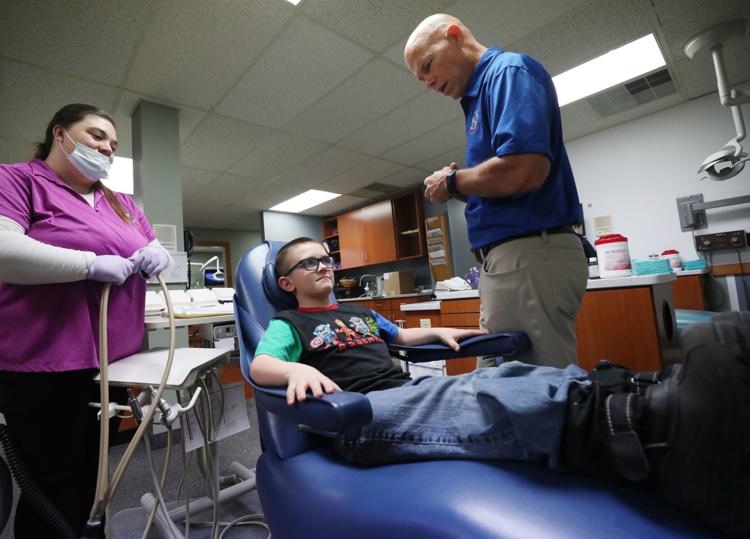 Give Kids A Smile Day 3 2.1.19.jpg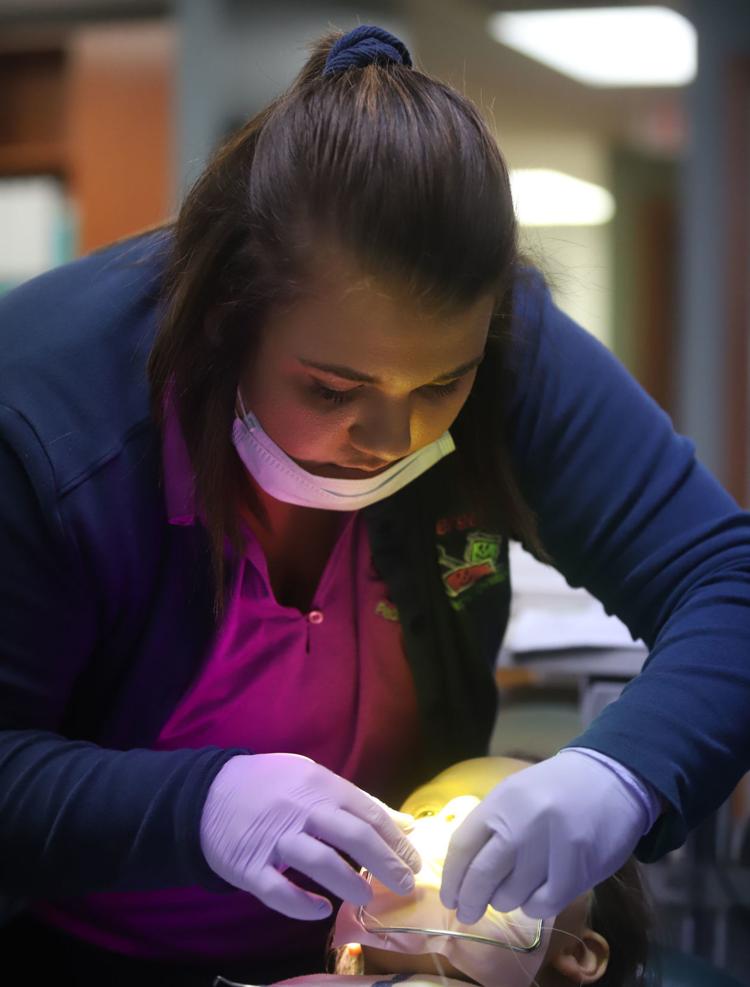 Give Kids A Smile Day 4 2.1.19.jpg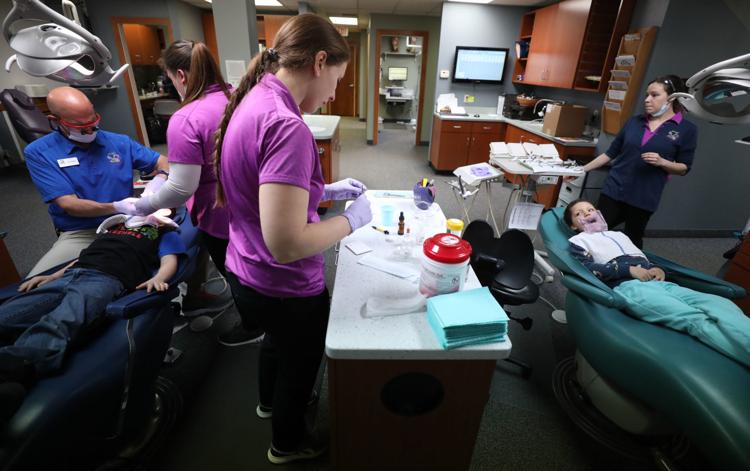 Give Kids A Smile Day 5 2.1.19.jpg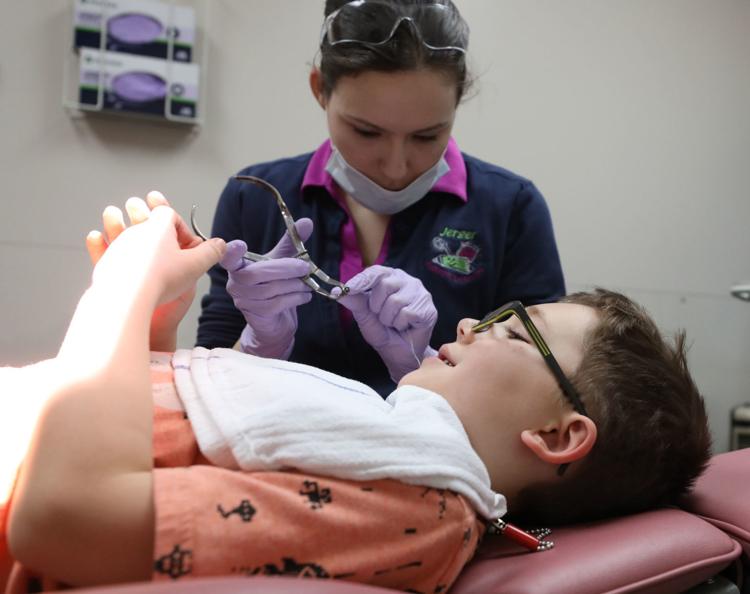 Give Kids A Smile Day 6 2.1.19.jpg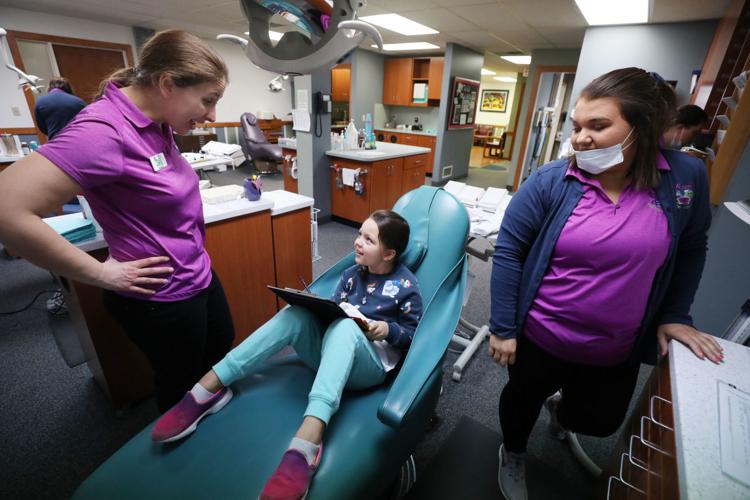 Give Kids A Smile Day 7 2.1.19.jpg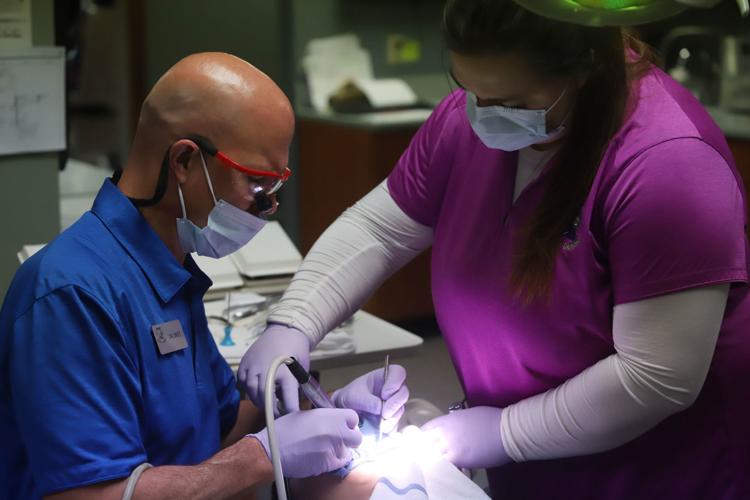 Give Kids A Smile Day 8 2.1.19.jpg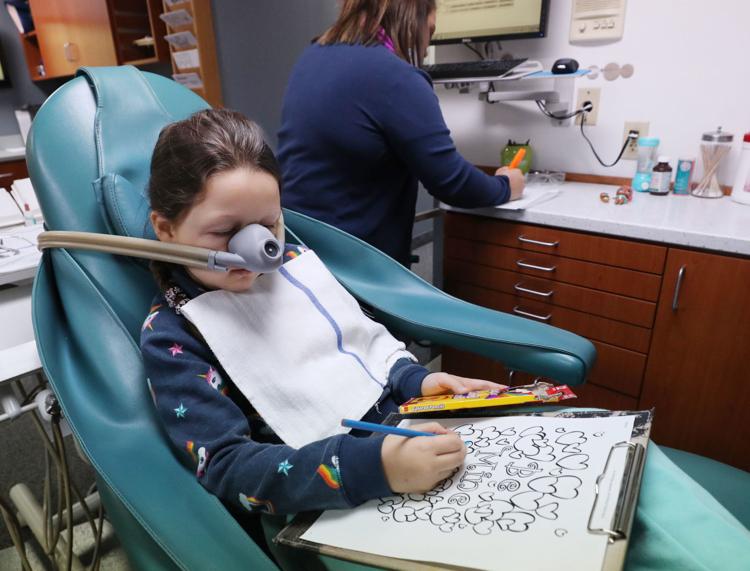 Give Kids A Smile Day 9 2.1.19.jpg