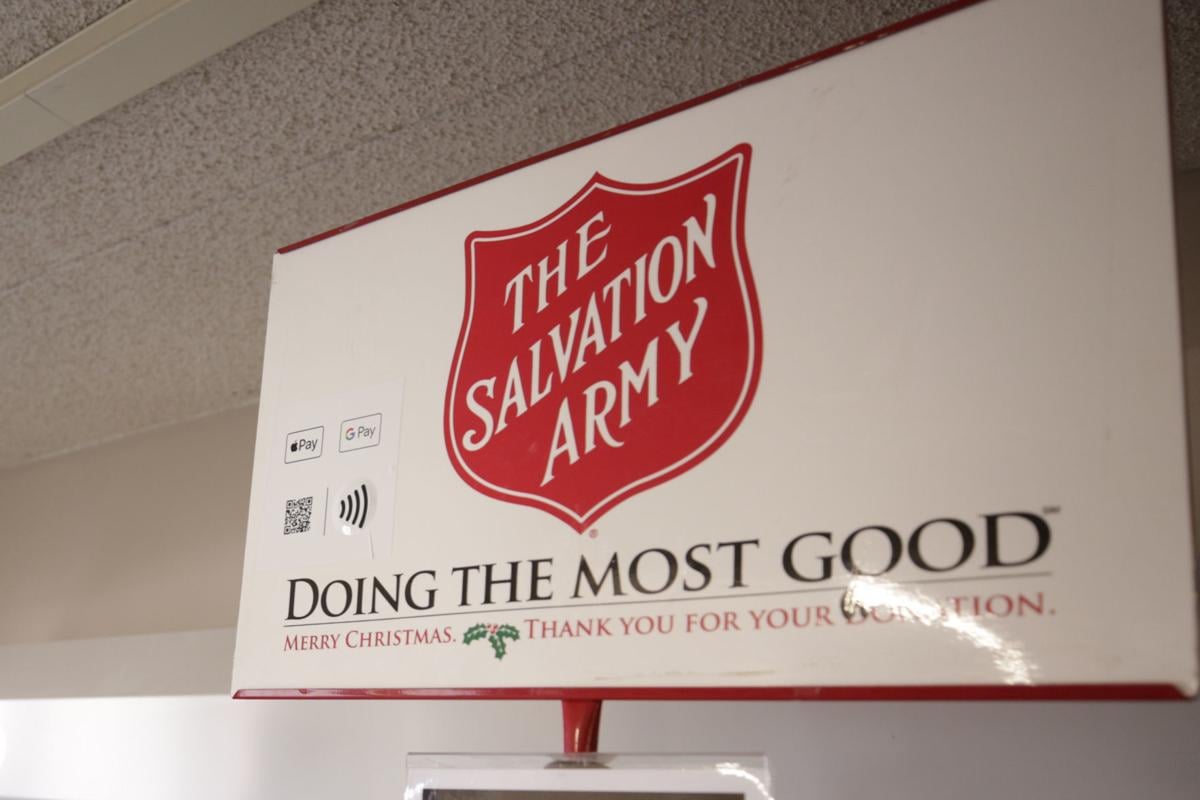 DECATUR — In an increasingly paperless age, plenty of people know the feeling: You hear The Salvation Army's telltale bells, but your pockets are empty of paper bills and change. 
Now, there's another way. The organization recently has joined the ranks of other charities and nonprofits that provide avenues for people to donate online and even with a smartphone. Now, signs with the bright red kettles include Apple and Google payment options. 
"Society is that way now," said Kyle Karsten, development director for The Salvation Army Decatur.  
Leaders of Salvation Army USA hope adding the smartphone payment options this season will boost giving to the red kettle campaign, which makes up 10% of its annual fundraising. Those donations fund programs providing housing, food and other support to people in poverty. 
The physical change to the kettles is subtle — a tag containing microchip has been added to the Salvation Army sign attached to each red kettle stand.
Donors tap their phone to the tag, opening a donation form that suggests giving $5, $10 or $25. Donors also can type in a different amount.
People whose phones aren't compatible with contactless payment systems can use their camera to photograph a QR code, opening a similar donation form.
Any mobile donations are sent to the Salvation Army chapter nearest to the donor's billing zip code.
"(Some people) don't usually carry cash," Karsten said. "So they know how it works."
Karsten wanted to reassure donors that the money stays local. "But it is based on your zip code," he said. "If you are from Florida and donate here, your money goes to Florida."
Americans' dependence on physical cash to make purchases has declined over time, especially among people who make more than $75,000 per year, according to the Pew Research Center. The same survey found about 46% of Americans "don't really worry much" about leaving home without cash because of all their other payment options.
Nonprofits of all types have increased their focus on online fundraising in response, though campaigns that rely on spur-of-the-moment donations outside stores directly feel the effects of consumers' cashless lifestyle.
Some Decatur nonprofits, however, say they still see the bulk of their donations through low-tech means. Among those is Dove Inc., where Executive Director Tammy Wilcox said 90% of donations come from traditional mailings. 
The coalition of social service organizations and volunteers has offered an online donation option for years, she said. Donations go toward a variety of services, including domestic violence programs.
Wilcox is grateful for the money, however it arrives.
So is Jerry Johnson, executive director for the Decatur Area Arts Council. "As long as they make a donation," Johnson said. "We just rely on the generosity of the public."
Johnson said online donations are available but are not as prevalent as other options. "Our supporters are more comfortable with cash or a check," he said.
DAAC often receives funds through Donor-Advised Funds, in which donors make contributions of cash, securities, or appreciated assets continually and are eligible for a current-year tax deduction. "It is up to the individual when they donate," Johnson said.
Johnson said the arts council receives more donations at the end of the year and the springtime. Many of the online donations are also received when new members sign up for a class or membership.
Churches, too, are increasingly offering ways for their congregants to give online.
At St. Paul's Lutheran Church, about a third of the church's weekly giving comes from online donations, a service that has been offered for six years. Andrea Gerhard, director of communications, said the church took steps to make online giving more user-friendly two years ago. 
"A lot of younger members tend to utilize it," she said. "And those wanting to spontaneously give, they can."
The ease of online giving can be convenient for those who give to their churches regularly as a practice of faith. 
 "As with many aspects of the Christian life, like worship, Bible study, and prayer," said Wray Offermann, pastor emeritus at St. Paul's. "Like standard giving practices, online giving keeps you faithful and accountable in your Christian disciplines and allows you to fulfill your commitments in a consistent way. Giving is always the joyful response to God's grace, and goodness in our lives."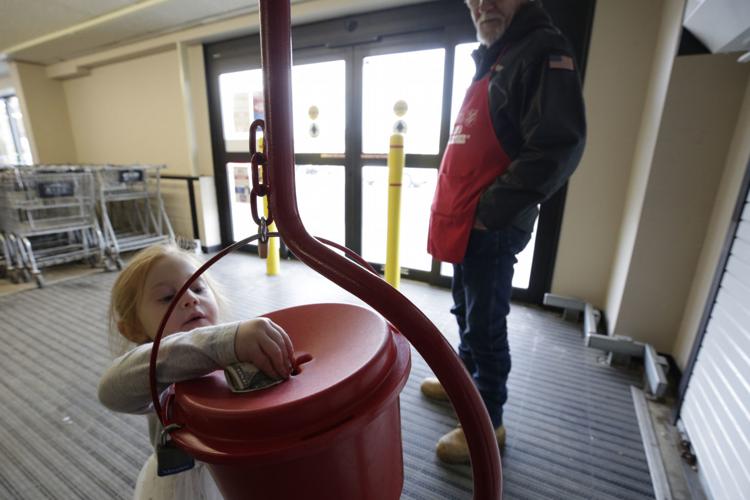 Karsten, of the Salvation Army, said donors are still learning about the new cashless giving option. "Once people know about it, it will take off," Karsten said.
Donations can be given to the Salvation Army Red Kettles at Hickory Point Mall, Blaine's Farm and Fleet on Southside Drive, Rural King on Mount Zion Road, both Walmart locations, all three Kroger stores and Sam's Club on Prospect Drive.
But for Karsten, the traditional giving method still holds its charms. 
"There is something about the good old-fashioned way of dropping money in the kettle," he said.
The Associated Press contributed. 
---
Decatur Salvation Army Food Basket Preparation
Salvation Army food baskets 1 12.21.18.jpg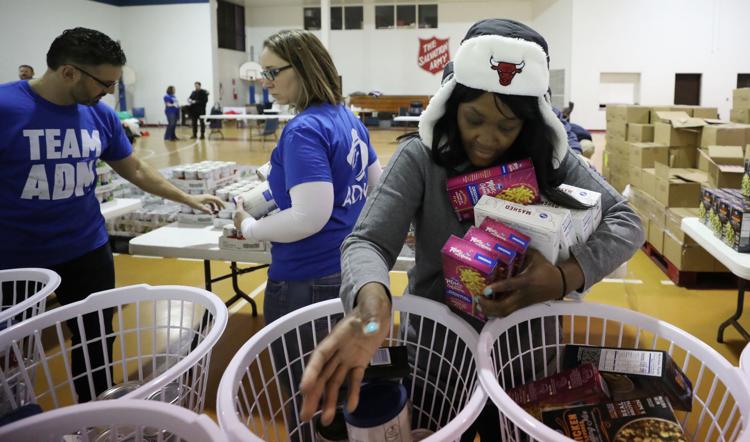 Salvation Army food baskets 2 12.21.18.jpg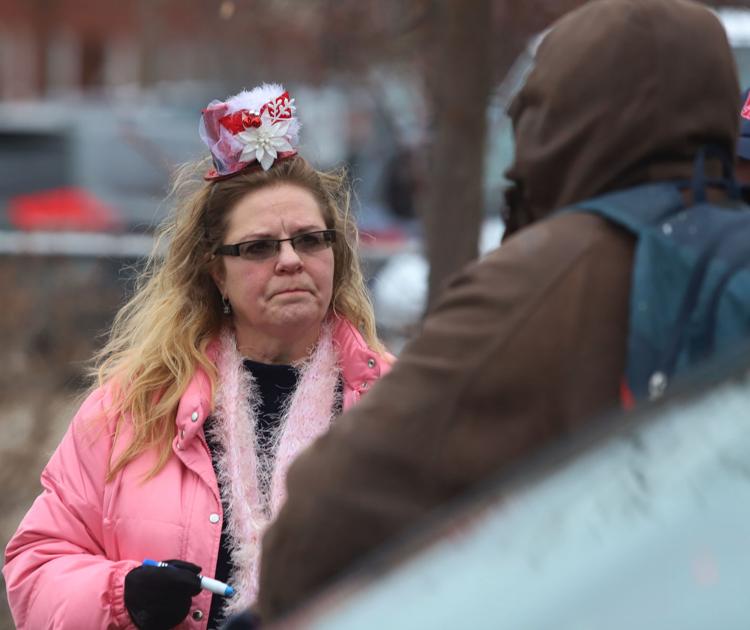 Salvation Army food baskets 3 12.21.18.jpg

Salvation Army food baskets 4 12.21.18.jpg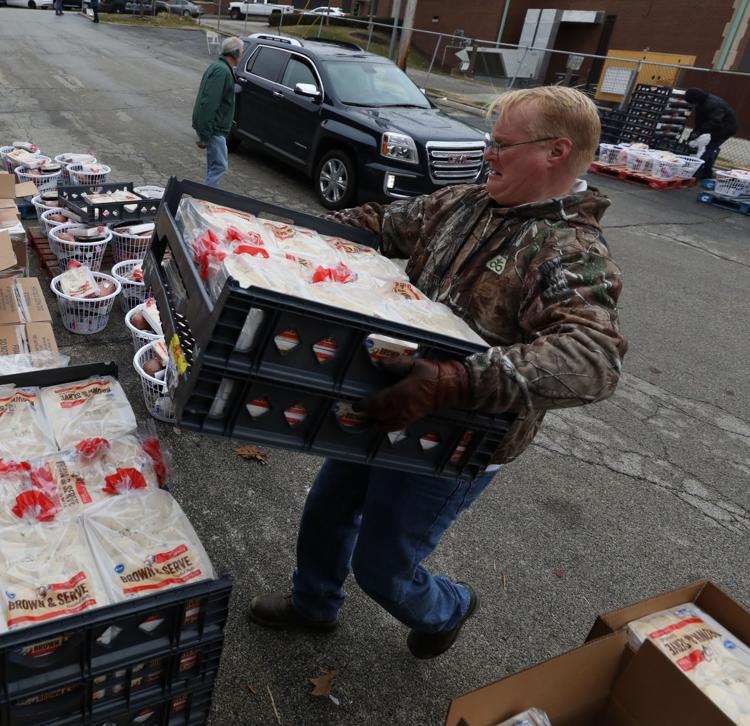 Salvation Army food baskets 6 12.21.18.jpg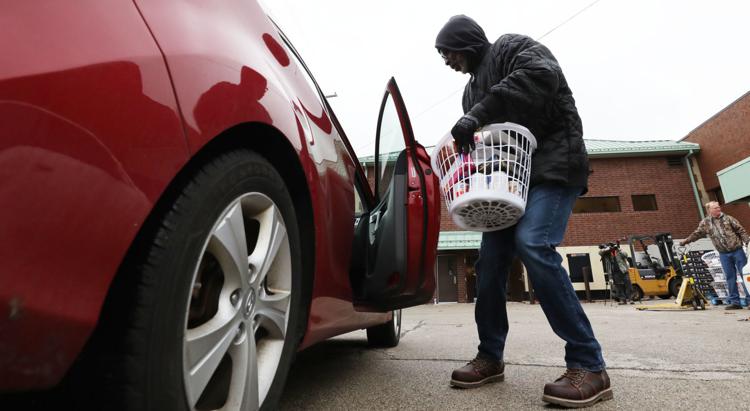 Salvation Army food baskets 5 12.21.18.jpg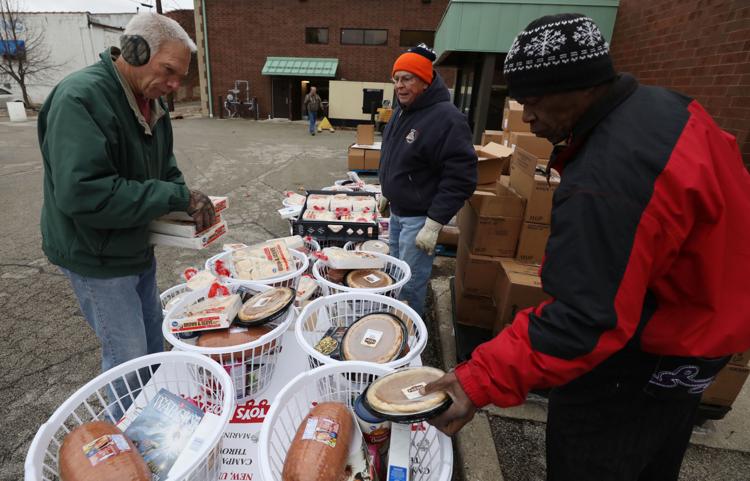 Salvation Army food baskets 7 12.21.18.jpg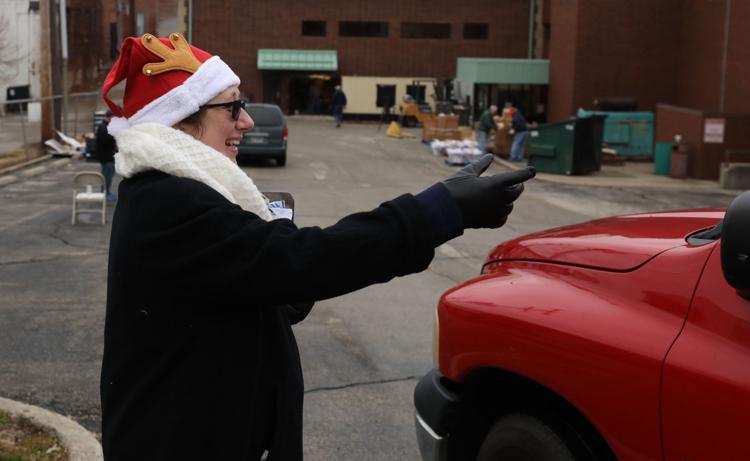 Salvation Army food baskets 8 12.21.18.jpg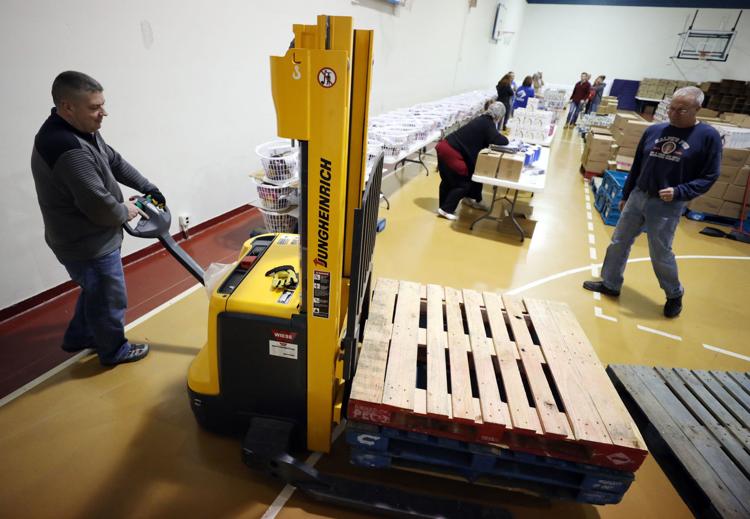 Salvation Army food baskets 9 12.21.18.jpg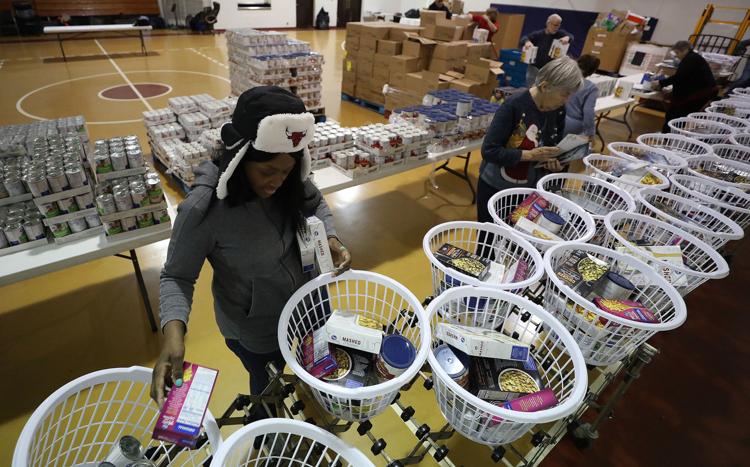 Salvation Army food baskets 10 12.21.18.jpg

Contact Donnette Beckett at (217) 421-6983. Follow her on Twitter: @donnettebHR
Get local news delivered to your inbox!
Subscribe to our Daily Headlines newsletter.