DECATUR — Not only are abandoned homes an eyesore, foster crime, bring down property values and morale among neighboring residents, they're a financial liability for the city.
At the Decatur Club on Wednesday morning, City Manager Tim Gleason described how city staff spends hours logging complaints, tracking code violations, making inspections and sorting through legal documents among property owners, banks and government lawyers.
It's all costing money — to say nothing of the $15,000 price tag to finally demolish a home, years after someone walked away from it, he told the Greater Decatur Chamber of Commerce Business Breakfast audience.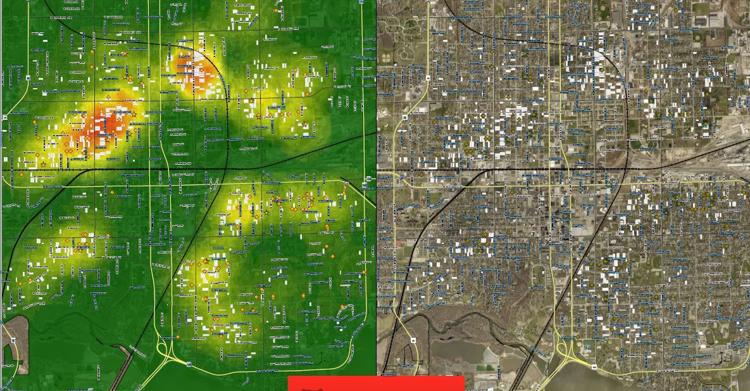 Gleason said he wants to use local dollars to bring in local organizations, companies and nonprofits to take forgotten properties off the hands of city and county officials and in turn bring Decatur's oldest neighborhoods into a new era.
You have free articles remaining.
It's part of what he calls phase 2 of the city's remaking: the inner-city's neighborhood revitalization.
"We'll come up with a name for it at some point," he said.
In recent years, under Gleason's management, city staff has plugged away at what he refers to as the "less glamorous" issues: sewer maintenance, a local motor fuel tax for road improvements, Lake Decatur dredging project and a Howard G. Buffett Foundation-financed fiber optics line that builders are snaking across Decatur.
Gleason said come "late fall, early winter" the city council will be running committees to receive community input. Organizations and residents will suggest the highest priorities and visions for what neighborhoods are looking for and how to broker a citywide plan that would break ground next spring.
"I very much think that's the right approach to turn this thing over as a community discussion," Gleason said. 
Originally, officials said public discussions would begin in July, but that was moved to September, and now late fall.