Meeting virtually, members of the Bloomington Planning and Transportation commissions discussed what improvements to the intersection of Veterans Parkway (Interstate 55 Business) and Empire Street (Illinois Route 9) generated by the Illinois Department of Transportation were the most logical. 
In 2019, the intersection topped the list with the most crashes in Bloomington (18), a ranking it has held for the past five consecutive years. At least two fatal crashes involved pedestrians in the last two years.
The Pantagraph in February 2020 chronicled the ongoing safety issues with the roadway. 
Figures for 2020 are not yet available.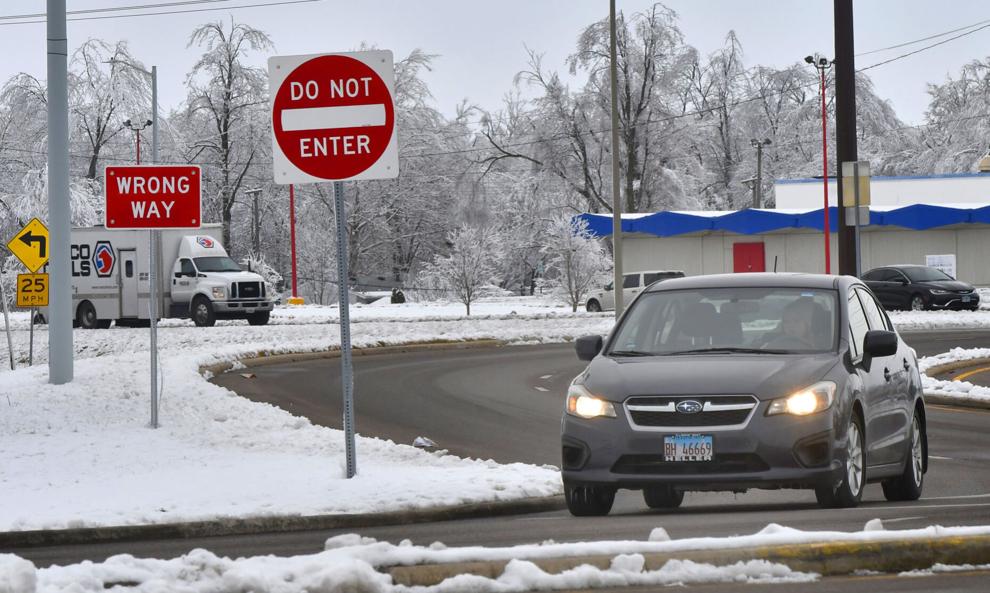 Consensus from members was largely focused on endorsing an option that would prioritize pedestrian, bicycle and vehicle safety without compromising on traffic efficiency, ease of navigation and aesthetics. 
"I think of this as very much the center of our community as far as visitors are concerned," said commissioner Justin Boyd, adding that he hopes the intersection "aesthetically looks nice," but is also easy to understand. 
Project engineers with IDOT last month unveiled seven options, in addition to  leaving the existing intersection as is. 
Four of the options include the construction of a bridge. The bridges would allow for through-traffic to continue on one of the roads, the left or right turns to be isolated or other traffic separations. 
One option combines a roundabout for Empire's traffic and continuous flow for Veterans.
All the options include a 10-foot sidewalk along the north side of Empire Street. 
Excluding the option to leave the existing intersection, the estimated cost of the projects range from $11.1 million for the "throughabout" option to $51.2 million for a "diverging diamond."
Two options — a diverging diamond and a single point urban interchange — emerged Wednesday as frontrunners among commissioners because they both offer safer and more efficient methods of moving traffic.
The diverging diamond option would consist of Veterans Parkway through traffic passing under an elevated Empire Street. Empire Street through traffic would cross paths at traffic signals on each side of the bridge, while turning traffic would use right turn-only off and on-ramps. 
The SPUI option would consist of three through traffic lanes on Veterans Parkway isolated to a bridge that crosses-over Empire Street. All turning and through traffic on Empire Street would use a signal-controlled intersection under the bridge. 
City public works director Kevin Kothe said both types of traffic patterns have gained popularity in recent years, especially in major Midwest cities like Chicago and St. Louis. 
Some of the other IDOT options feature on-ramps with traffic merging from the left side, making them less safe, Kothe said. 
"In general, merging traffic, exiting or merging on from the left is really not preferred anymore," Kothe said. "That kind of activity is not really preferred anymore." 
City traffic engineer Phil Allyn said there are about six diverging diamond configurations throughout the state. 
"A lot of what make these newer type of intersections safer, even though it's not something that some people are familiar with, is reducing the number of conflict points," Allyn said. "If I had to guess, we're probably 10 years minimum from this being implemented, by the time we get further down the road, they're both going to be more common. These are getting installed."
---
IDOT's seven possible alternatives to the intersection at Veterans Parkway, Empire Street
IDOT's seven possible alternatives to the intersection at Veterans Parkway, Empire Street
IDOT alternative intersection 2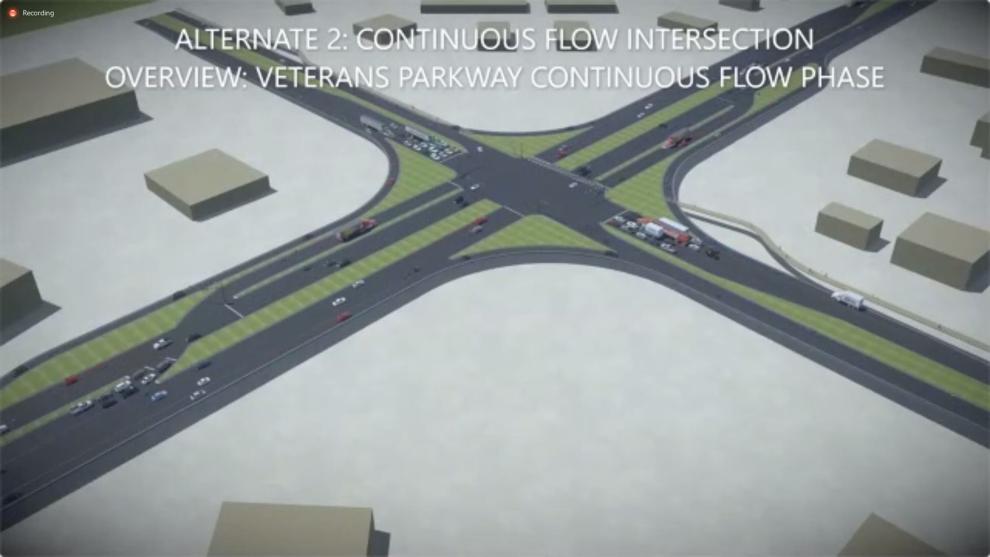 IDOT alternative intersection 3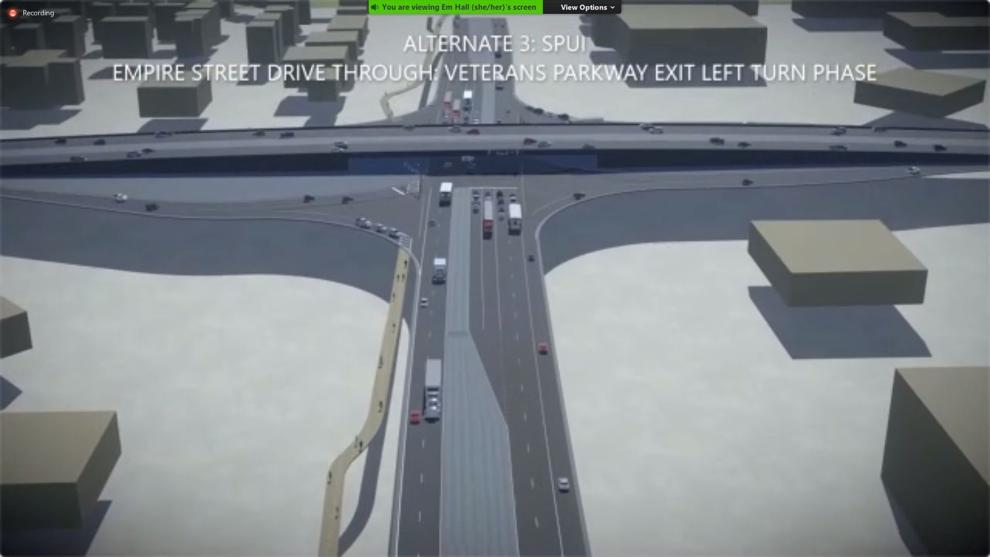 IDOT alternative intersection 4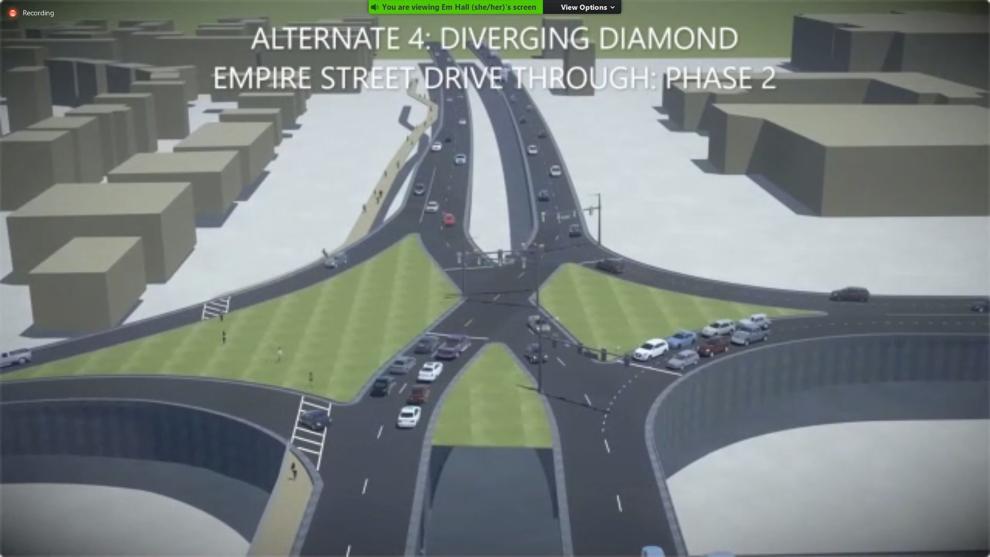 IDOT alternative intersection 5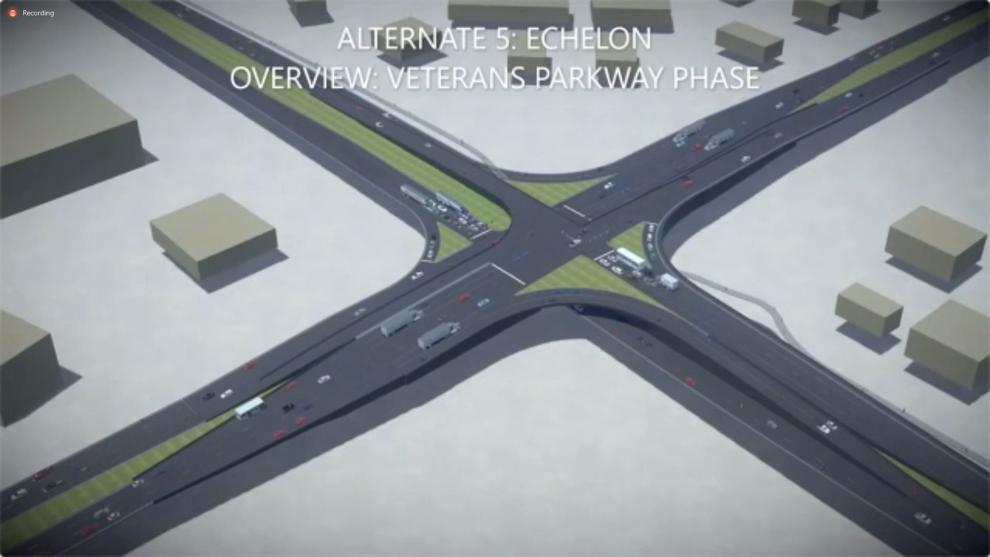 IDOT alternative intersection 6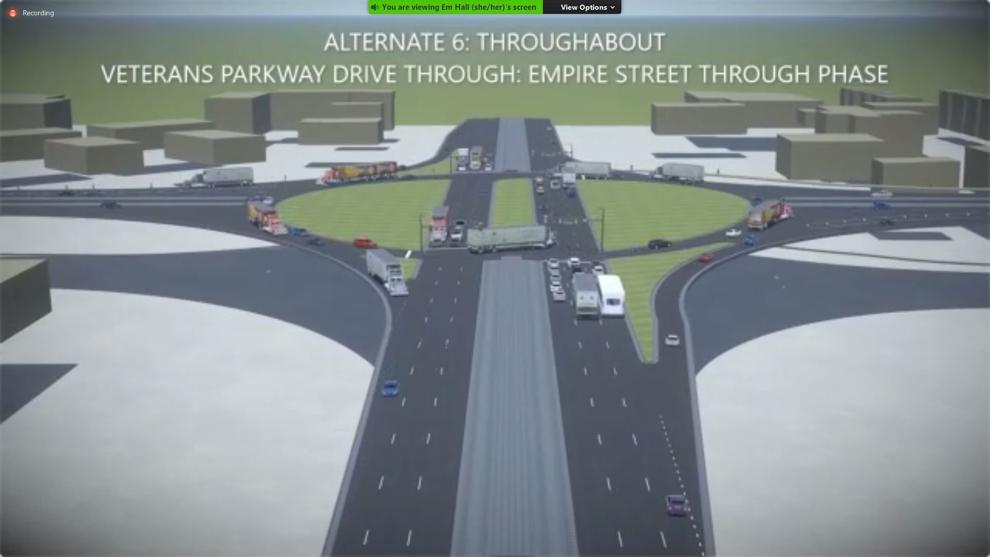 IDOT alternative intersection 7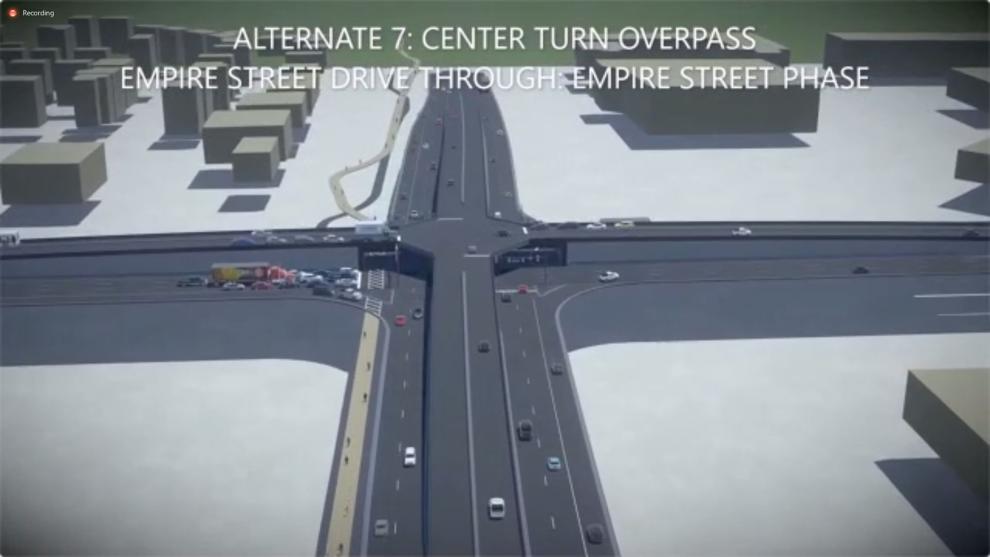 IDOT alternative intersection 8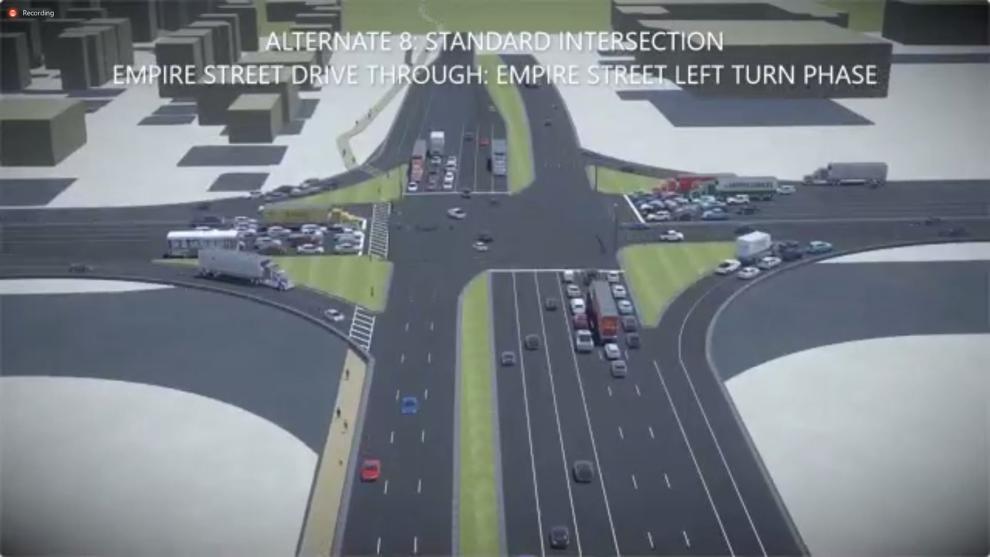 Contact Timothy Eggert at (309) 820-3276. Follow him on Twitter: @TimothyMEggert