DECATUR — City council members on Monday said they're happy to see more progress made toward the demolition of abandoned and unsafe properties in Decatur, but are also reminding the public that doing so is a process. 
The council unanimously voted to start the process of demolishing 46 properties that have been deemed "unfit for human habitation" during Monday's council meeting. However, that doesn't mean that they'll be torn down right away.
"The city cannot just go to a property and tear it down," Councilman Pat McDaniel said. "They have to go through the due process. People think that because we're the government, we can go in and tear things down ... the public needs to know, we can't just go in and tear down a house because we think it's in bad shape."
Neighborhood inspections administrator Susan Kretsinger said city staff now have the go-ahead to seek approval from the courts to demolish the properties, which have suffered significant damages caused by fires, a lack of maintenance or other issues.
"After (Monday's) approval, we would conduct a cost of repair estimate and update our title work before we refer the property case file to the legal department," Kretsinger said. "There, it will be handled by the legal staff to potentially get a judgement for demolition."
Razing vacant, dilapidated structures such as these is a key component of the city's neighborhood revitalization effort, which is meant to target blight and sinking property values in Decatur's central residential areas. 
The initiative was announced in 2017, and since Dec. 1, city officials have contracted out more than 25 demolitions. Kretsinger told the council that city inspectors have targeted 155 properties for demolition at this time, including the ones voted on by council members on Monday. 
Kretsinger said notices have been mailed to the owners of the properties notifying them they have been marked for future demolition.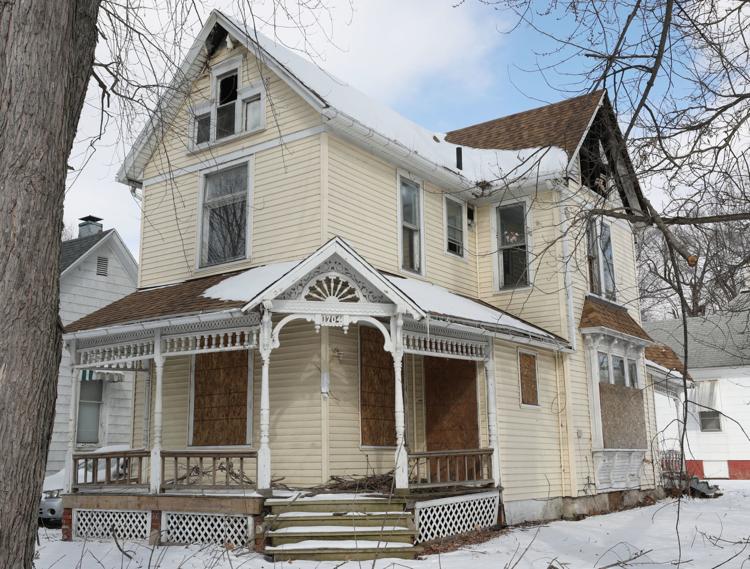 She said that if the city's legal staff gets approval from the courts to demolish the structures and if the funds are immediately available to demolish the properties, asbestos surveys will be conducted, utilities will be shut off and the work will be put out for contractors to bid on. 
"From the judgment, you have the 30 days and then somewhere between 30 to 60 days before (a structure) can actually be on the ground," Kretsinger told the council. 
You have free articles remaining.
Getting a judgment from the courts on whether a structure can be town down could take up to six months, Kretsinger said, but that can depend on certain factors. Mayor Julie Moore Wolfe and McDaniel noted this as an important factor for the public to keep in mind, as projects like this can take some time. 
Earlier in the meeting, Kretsinger said that properties scheduled for demolition are usually not put into any specific order; typically, the city deals with the worst ones first when funding is available.
Councilman David Horn, who along with Illinois Department of Human Service employee Jacob Jenkins is challenging Moore Wolfe for mayor in the April 2 election, encouraged city staff to create a comprehensive plan to determine what houses will be demolished first after the worst ones are taken care of.
Aside from demolitions, it's still unclear what city officials will target next under the neighborhood revitalization initiative. Speaking before the meeting, Interim City Manager Wendy Morthland said city staff is continuing to meet to discuss what comes next.
She also said the addition of incoming City Manager Scot Wrighton and his leadership and direction will be a great help in guiding the initiative. Wrighton, currently city manager in Streator, will start in Decatur on March 19.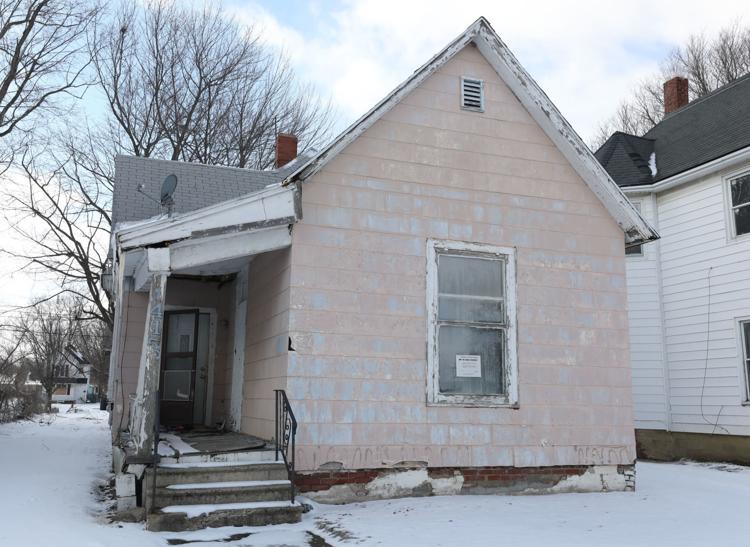 In other business Monday, the council approved an ordinance that amends the current plans for the Community Care Campus, allowing for four apartment buildings for long-term patients to be constructed at the site. 
The apartment buildings will be covered by the Buffett Foundation's donation.
The council voted 6-0 to approve the amendment. Councilwoman Dana Ray, Crossing's chief medical officer, abstained from the vote. 
This article has been updated to reflect the correct number of houses listed to be demolished at Monday's city council meeting.