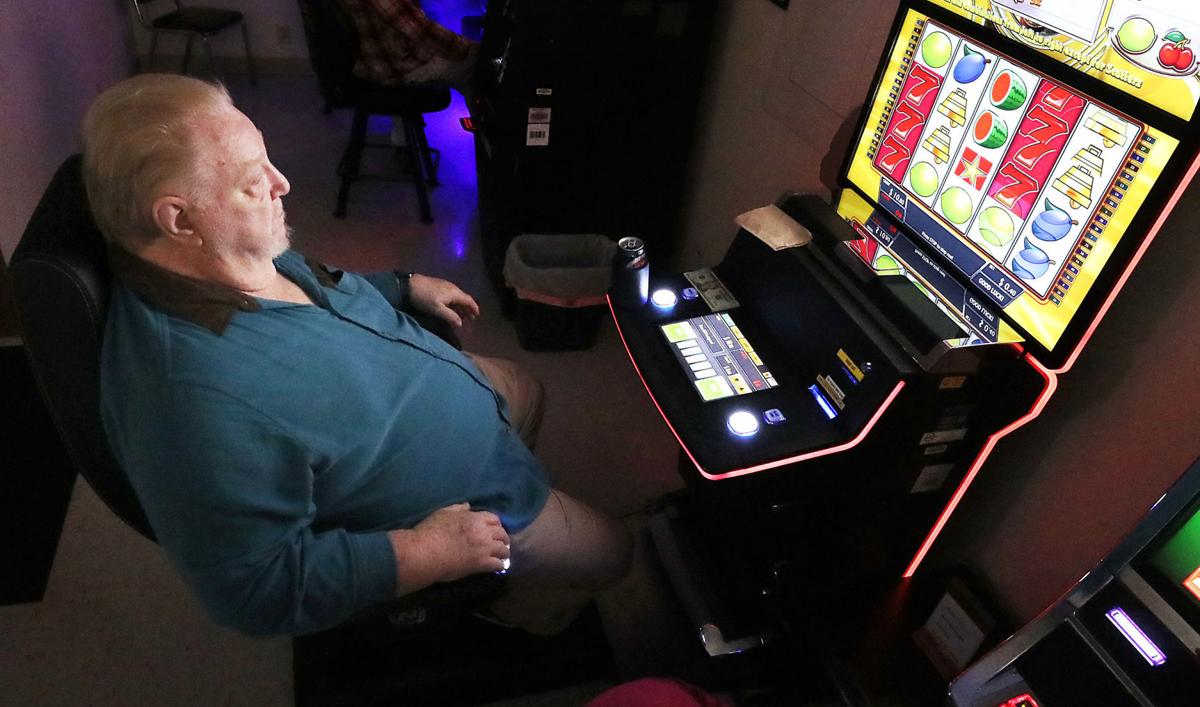 DECATUR — It's been almost seven years since Illinois' first legalized video gambling machines went online, and since then, the city of Decatur has collected more than $6 million in tax revenue for its general fund. The proliferation has not gone unnoticed by city officials.
"It's an entirely different business than what the city council thought it was going to be," said Mayor Julie Moore Wolfe. "... (The machines) have been showing up in lots of places we didn't expect them to show up. This is not what we bargained for."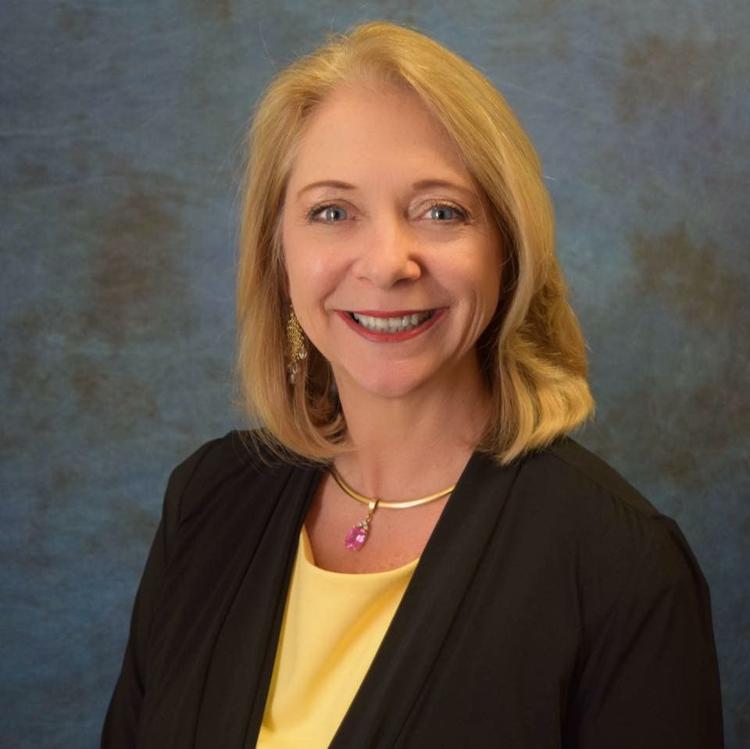 City leaders and local business owners say that while the flashing, jangly machines have brought in extra funds both locally and statewide, the rapid growth of their presence in Decatur has been surprising.
According to the Illinois Gaming Board, Decatur has 391 gaming terminals across 80 establishments as of March, up from the 245 machines across 52 locations in August 2015. Illinois had 31,481 machines across 6,920 establishments in March 2019. 
Profits for video gambling are divided according to a formula. What is gambled minus what is paid out is known as net terminal income, or NTI. For each establishment, the state collects a 30% tax on that amount, with 25% going to the state and 5% going to the city. The remaining 70% is split between the businesses that host the gambling and machine operators. 
From January 2012 to March 2019, state gaming board data shows, $77.6 billion was played on Illinois video gaming machines. The NTI for that period is $6.2 billion and $1.8 billion was taxed of that amount. The state received $1.5 billion in taxes, while Illinois municipalities received a $3.1 million share.
Fred Whobrey is the quartermaster of the Oren L. Davis Veterans of Foreign Wars Post 99 on North Martin Luther King Jr. Drive near downtown Decatur. He said the revenue brought in by the nonprofit veterans group's video gaming machines has a "tremendous" impact on its finances. 
"Take last month for instance," Whobrey said. "If he hadn't have had those games, we'd be in the red about $400. They help us with paying our bills."
The VFW post's five gaming machines brought in $3,068 in municipal tax revenue from January to March, and $725,175 was played on them.
The money is a positive, Whobrey said, but strong competition from other gambling sites has saturated the local market. Recent discussions about a potential state tax increase on video gaming terminals also has him on edge.
Gov. J.B. Pritzker in his February budget address mentioned an interest in raising the video gaming tax. Separately, Pritzker is looking to legalize sports betting and expand the state's current roster of 10 casinos, which have lost business since video gambling was authorized. 
The Pritzker administration has said the video gaming tax change would generate $89 million.
"That would definitely hurt us," Whobrey said. "I don't know how that's going to be possible. Some will go out of business ... (Lawmakers) have got to be careful."
'They just kind of popped up'
Today, Illinois has more locations to gamble and more machines to play than Nevada. 
The Illinois Video Gaming Act was enacted in 2009 as a way to help fund a $31 billion capital program approved by lawmakers that same year. It was also seen as a way to help businesses struggling after the state's indoor smoking ban went into effect the year before. The first state-sanctioned terminal went online in September 2012. In Decatur, Starship Billiards had the first terminal that went online that year. 
Moore Wolfe said the city council agreed to allow gaming into the city as a way to help local restaurants and taverns in the wake of the smoking ban and a recession. What they didn't expect, she said, was the proliferation of several gaming parlors, or "storefront casinos" appearing throughout the city. 
These parlors are typically small businesses with five gaming machines, some food and drinks for sale, and have names like "Dotty's" and "Ruby's." 
You have free articles remaining.
"They just kind of popped up," Moore Wolfe said. "They've become kind of an industry of their own."
The parlors were approved by council in 2015, but in 2016, council members voted to limit the number of gaming parlors in the city by changing requirements of the Class P liquor license. The licenses are are issued to establishments with the primary purpose of hosting video gambling machines.
Doing this effectively capped the number of parlors at 30, the number of existing establishments and those with pending license applications at the time. The city also aimed to reduce the number of parlors to 20 through attrition and required that any new parlors be located 1,500 feet from others.
The presence of video gambling within Decatur became a frequently discussed topic during the campaign trail for April's consolidated election.
City Councilman David Horn, who along with Greater Decatur Black Chamber of Commerce Chairman Jacob Jenkins challenged Moore Wolfe in the mayoral race, was the most vocal opponent of video gambling in the city because of its potentially negative societal costs. 
Anita Bedell, executive director of Illinois Church Action on Alcohol and Addiction Problems, said there have been successful attempts by municipalities to oppose or overturn the presence of video gambling in Illinois. An example she referenced happened in Forest Park, which voted to outlaw video gaming in November after initially allowing it in the community. 
Forest Park officials initially rejected efforts by the public to allow voters to decide whether the machines should stay or go, but after the issue went to appeals court, judges sided with proponents of the ban. About 52% of those who cast ballots in the Chicago suburb voted to prohibit the machines.
"I feel really happy that we were able to get on the ballot and get a favorable result," said Jordan Kuehn of the group Let Forest Park Vote on Video Gaming in November. 
When asked if something similar could happen in Decatur, Moore Wolfe said the city risked being sued by local business owners who invested in gaming machines. It could also be tough for the city to recoup the millions in tax revenue the city would lose without making cuts, she said. 
"All we can do is limit the number of licenses," Moore Wolfe said. "We can't do anything about the (parlors) that are there now, but we've taken the steps to limit them."
Help for gamblers scarce in Illinois
Bedell said her agency uses Illinois Gaming Board data to track the top 40 communities within the state that have the most video gambling losses.
She said the data shows Rockford is first with over $164 billion in losses since September 2012, while Springfield followed with $161 billion and Decatur came third with $121 billion. Decatur is also the municipality with the third-highest number of machines in the state, the data shows, behind Springfield and Rockford, respectively.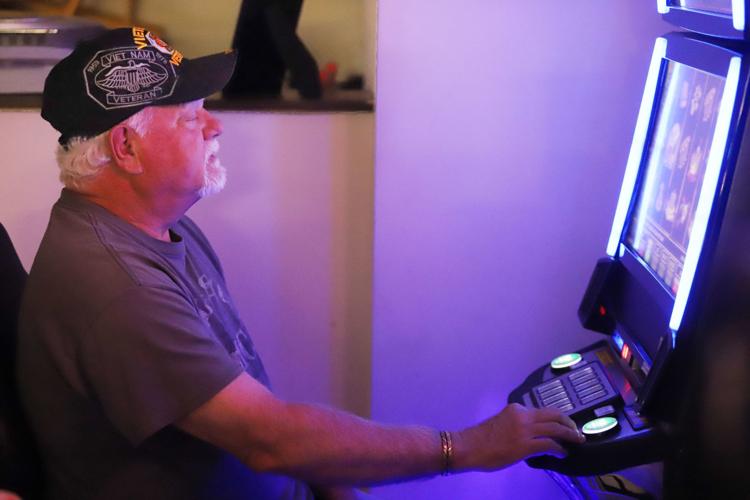 Bedell said the data surrounding losses is a sign that people are addicted to the gambling and play several times a day with no return on investment. 
The National Council on Problem Gambling said two million, or 1%, of adults in the United States are estimated to meet criteria for pathological gambling in a given year. Another four to six million adults would be considered problem gamblers, meaning they don't meet the full diagnostic criteria for pathological gambling, but meet one or more of the criteria and are experiencing problems due to their gambling behavior. 
The NCPG also said most adults who choose to gamble are able to do so responsibly. Bedell said it's tough for those addicted to gambling in Illinois to find the support they need. 
"The state has very little money for treatment and prevention," she said. "A lot of the times what people have are Gamblers Anonymous meetings. They have quite a few in northern Illinois, but in central, it's sparse."
Bedell said the prevalence of video gaming machines in places like restaurants, grocery stores and other venues has taken the need for visiting a casino away from people and allowed them to "gamble more and lose more."
Whobrey said he notices the effect gambling has on some people. He calls the machines at the VFW post a "necessary evil" because they provide a financial boost, but can also drive people to spend money that they may not have. 
"Some people come here, don't buy a thing and spend it on gaming," he said. "But the money helps us provide services for the veterans ... It's kept here in Decatur. That's a big thing."
The Chicago Tribune contributed to this story.
Contact Jaylyn Cook at (217) 421-7980. Follow him on Twitter: @jaylyn_HR