DECATUR — The Decatur City Council on Monday unanimously approved a first-of-its-kind development agreement for a new Love's Travel Stop & Country Store to be off Illinois 121 near Interstate 72 on the city's northwest side, leveraging revenue from the city's two-year-old local motor fuel tax to lure the truck stop company.
City officials will spend as much as $750,000 in local motor fuel tax revenue to make way for the 18,000-square-foot full-service truck stop, about six months' worth of revenue generated from a 5-cent-per-gallon surcharge at the pump at gas stations in the city. The tax charges 1 cent per gallon for diesel. Money would be used to reconstruct County Fair Drive, which would be connected to the truck stop. 
Local governments, including Decatur, often offer reductions of property or sales taxes to attract new development. The idea is that governments simply wait five to 10 years before they see tax revenue from a development they otherwise wouldn't have been built.
Deputy Manager Billy Tyus said city staff want to bring in property and sales tax revenue immediately after the Love's truck stop is complete. Construction will start in September, Tyus said.
The city has struggled for years with declining revenue from property and sales taxes as Decatur has continued to lose population, according to the most recent U.S. Census estimates. City Treasurer Gregg Zientara said Monday that the city's overall property values registered about 1 percent lower than the previous year, meaning that the tax rate will increase so that the city will bring in the same amount of property tax money. 
Tyus said the city has made estimates of how much revenue the new truck stop would generate by comparing similar properties in other areas, but did not share any specific figures. 
Decatur officials also hope that Love's investment on Illinois 121 would spark more development near it. "Development attracts more development," Tyus said.
With two council members absent — Bill Faber and Lisa Gregory — the vote still got five votes, with no opposition.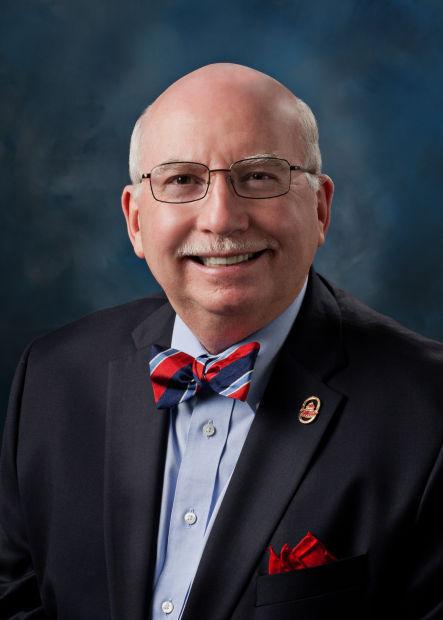 "I'm a big supporter of this, wish them well and I'm excited about them coming," Councilman Pat McDaniel said.
Councilman Chuck Kuhle raised concern over how much increased truck traffic on Illinois 121 would further deteriorate a road that is already in disrepair.
Crews finished patching on the stretch of road off I-72 earlier in the spring to at least slightly improve driving conditions. The state road is maintained by the Illinois Department of Transportation.
Love's, a national truck-stop chain based in Oklahoma, will also pay to construct $1.2 million in water and sewer infrastructure to serve the area, which could be used for further development.
Under the agreement, Love's would repay the city's investment in road improvements if Love's isn't built there by May 2019. 
The local motor tax, which has a 10-year sunset provision, was generally meant to help pay for repairs to aging Decatur streets, often in neighborhoods that wouldn't be reached with work from state motor fuel tax proceeds, officials have said. The money also could be used if the road work made a new development project possible, as is the case with Love's, city staff said in the documents. 
"I don't think it's more or less important," Tyus said. "If this roadway is redeveloped, it supports the addition of new sales and property sales taxes in our community, and we believe it brings about the potential for much more."
It was Love's that initially reached out to the city about the prospect of coming to Decatur, he said, and that its officials "knew where they wanted to be" regarding the new store's location. Gleason said there is currently no timeline of when the travel center would be completed if approved by the council.
Contact Tom Lisi at (217) 421-6949. Follow him on Twitter: @tommylisi