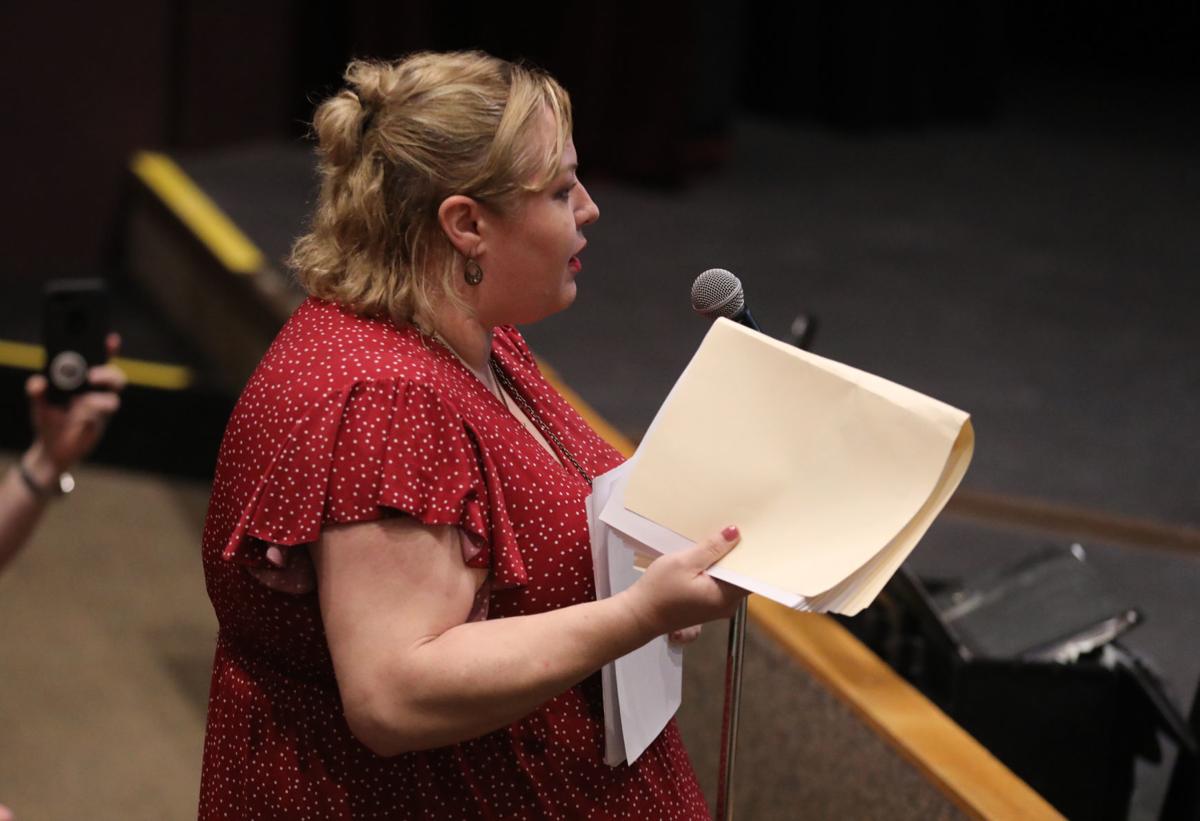 DECATUR — A new community group is working toward a measure that would allow residents to vote on whether recreational cannabis dispensaries should be allowed in Decatur.
The effort to add a referendum to an upcoming ballot follows the Decatur City Council's 6-1 vote on Monday against allowing the sale of recreational marijuana. A Facebook group, "The Decatur Dispensary Project," gained over 400 members in just over 24 hours after it was launched with the goal of putting the question to the public.
Lisa Kendall, one of the group's administrators and co-chair of the Central Illinois Democratic Socialists of America, said the group had not determined whether it would push for the question during the March primary election or the November election. She said the group is seeking help from legal counsel.
"There were multiple organizations with Facebook pages, and we created this one to sort of combine everyone in support of the same effort," she said.
State lawmakers this year made Illinois the 11th state to allow recreational use of marijuana, starting Jan. 1. The legislation allows local governments to decide whether to allow dispensaries and businesses within its boundaries. Municipalities can "opt out" of allowing sales and can set some restrictions on where cannabis can be consumed.
Kendall had brought a petition to the council on Monday with 1,200 signatures that she said represented people in support of cannabis sales, and dozens of advocates spoke in favor of allowing the dispensaries. But council members who voted against the measure said they were concerned about public safety and youth development, among other factors. 
The village of Forsyth has also opted out of allowing dispensaries. Mount Zion and Macon County leaders have not yet taken a vote on the topic. 
State law allows residents to pursue an advisory referendum through a petition with 8% of the number of voters in the most recent gubernatorial election. An advisory referendum means that the council does not have to take action based on the outcome, according to Wendy Morthland, the city's corporation counsel.
Macon County Clerk Josh Tanner said in an email there were 24,183 ballots cast in Decatur for the Nov. 6, 2018, election, making the threshold about 1,934.
It is unclear whether the council would change its course based on the outcome of an advisory. "That would be up to the council to decide after a referendum vote," Mayor Julie Moore Wolfe said Thursday.
Councilman Bill Faber had proposed a referendum to the council during the roughly four-hour meeting, but it was defeated 4-3, with council members Chuck Kuhle, Lisa Gregory, Pat McDaniel and Moore Wolfe voting against it.
Kuhle said he does not support a referendum because it is too soon to tell how allowing a dispensary will impact Decatur. "My big question to everyone is, 'what is the rush?'," he said. "Let's see how the surrounding cities do with this."
Horn, the only council member who supported allowing dispensaries in Decatur, said he supports the public pursuing a referendum.
"I think that if the public would like to have a referendum on the ballot, then they should," Horn said. "Council should really follow what the public desires on the issue."
Gregory said she hadn't heard of the Facebook group and had no thoughts on it either way.
"I'm no longer disappointed knowing that the citizens will have a legitimate chance of getting what they desire, which is the right to vote," said Walker, who had supported allowing a referendum on Monday.
McDaniel did not respond to an email request for comment. He has said that he was opposed to recreational cannabis dispensaries and that he was urged by constituents to vote against allowing them in the city.
Kendall said she's excited about the movement.
"Even if we can't force a different decision or change the outcome," she said, "we will be sending a message that our voices need to be heard."
Contact Analisa Trofimuk at (217) 421-7985. Follow her on Twitter: @AnalisaTro
Get Government & Politics updates in your inbox!
Stay up-to-date on the latest in local and national government and political topics with our newsletter.