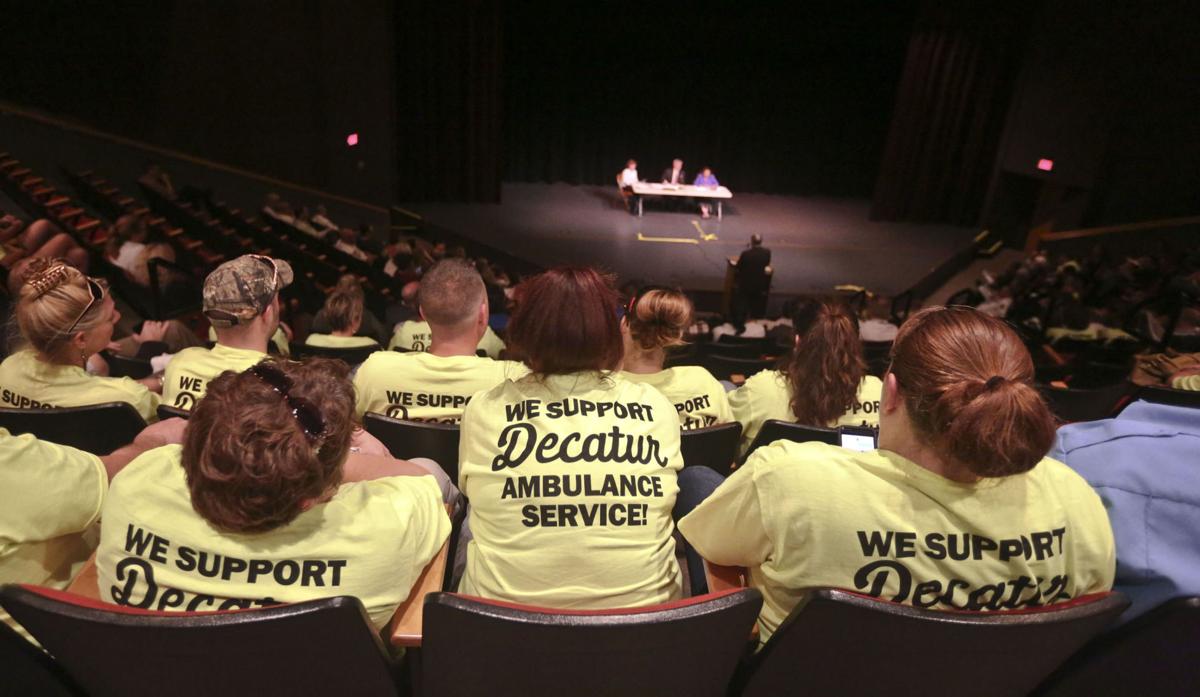 When you call 911 with a medical emergency, who's going to show up to take you to the hospital?
Right now, Decatur Ambulance Service is the only company licensed to provide that service in the city. Another company, Arrow Ambulance, is trying to become the second. Last night, the city held a 2 ½ hour public hearing — its second on the subject — as part of the process to decide whether the two companies will share Decatur emergency calls.
Here are 5 things you need to know to catch you up:
Each of the city's 2 hospitals is backing a different ambulance company.
Hospital Sisters Health System, the parent company of HSHS St. Mary's Hospital, bought Decatur Ambulance Service this summer. St. Mary's and Decatur Ambulance Service are arguing that the city doesn't need additional emergency transport, and that introducing another company would hurt the current business and put their paramedics out of work.
This isn't about whether Decatur Ambulance Service is doing a good job.
No one on either side has expressed any criticism of Decatur Ambulance Service, long the sole provider for ambulance services in Decatur. The 59-year-old company has 115 employees and 22 vehicles that transferred to HSHS at the time of the sale in June.
Emergency calls are not the only issue.
You have free articles remaining.
DMH officials say patients are being brought to the hospital in an adequate amount of time in an emergency. However, they say they are seeing an increase in the total number of emergency calls, driven in part by an aging population and a rise in opioid usage. They also see more issues with the time it takes to transfer patients to other medical facilities — for instance, if a patient needs a specialist or intensive care in Springfield, St. Louis or Chicago. In the most extreme example they provided, a sick pediatric patient needed to be taken to an ICU in St. Louis, and the process took eight hours.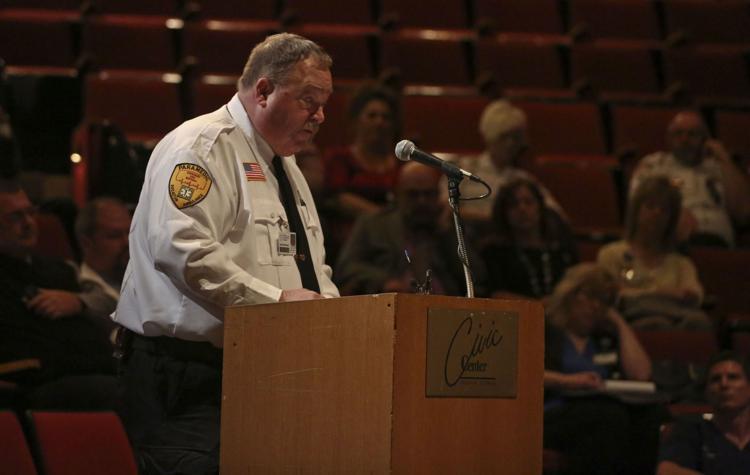 St. Mary's officials argue that other ambulance companies can be called in to handle those transfers now. The city's licensing process is only for emergency medical services. In other words, a number of ambulance companies can transport patients in Decatur, but only licensed companies handle 911 calls. St. Mary's and DAS say emergency response times are adequate and there aren't enough emergency calls to require a second service.
DMH officials counter that a) an "adequate" response time isn't good enough and b) an ambulance company won't want to station employees and vehicles in Decatur if it can't also take emergency calls.
This isn't the first attempt to bring more ambulances into the city.
Last time, the city of Decatur was behind the idea. Decatur Fire Chief Jeff Abbott in 2015 proposed that the city start running one ambulance, staffing it with firefighters who are also trained in advanced emergency medical care. At the time, Abbott said there was a need for more ambulance service in the city. He cited data showing the fire department often reached emergencies first when dispatched at the same time as the ambulance company.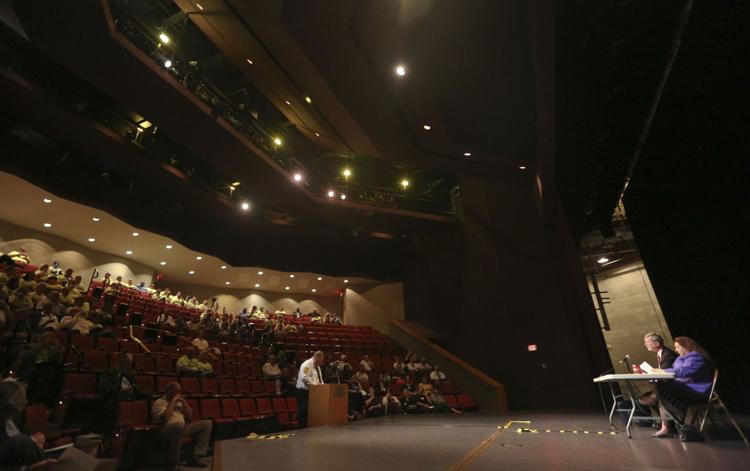 Employees and supporters of Decatur Ambulance Service immediately and vociferously protested the move, saying the city would end up putting a private company out of business. The matter never came to a vote, but some city council members informally expressed discomfort, and city staff ultimately dropped the proposal.
The decision is now up to the Decatur City Council.
The independent public hearing officer will file his report with the council at an unspecified time. Council members will consider his findings before they make the decision. This process is laid out in a newly updated section of city code for ambulance services in the city.
The Herald & Review will continue to cover this process as it unfolds. Stay tuned. 
Contact Allison Petty at (217) 421-6986. Follow her on Twitter: @allison0512