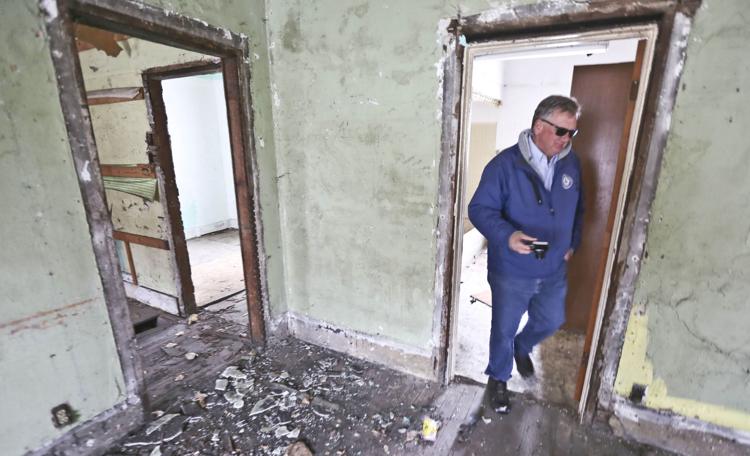 ELECTION 2019 | THE ISSUES
Decatur's administrative court gets new critics in mayor's race
Decatur administrative court may become campaign issue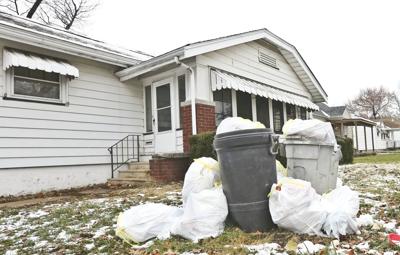 DECATUR — The system designed to clean up Decatur neighborhoods and correct negligent property owners is poised to become a key issue for the three candidates in the April mayoral election.
The city's administrative court became a lightning rod for criticism during the 2015 elections for mayor and council. Landlords and residents that spring attended a number of council meetings to complain about the system, which they saw as inequitable and unnecessarily punitive. City leaders implemented changes intended to make the process fairer and easier for residents. 
Yet David Horn and Jacob Jenkins, who are challenging incumbent Mayor Julie Moore Wolfe for her position, say they still see the system as too harsh on those already struggling to make ends meet.
"If we were to put up a heat map of where all the property violations are in the city, what we would see is that it targets low-income and poor families and it puts an undue stress on them," said Jenkins, an employee at the Illinois Department of Human Services. 
Jenkins said the administrative court was created with good intentions, but accused city officials of targeting low-income residents in neighborhoods that can least afford the fines for violations. He said the entire court should be abolished.
Horn voiced similar concerns, citing U.S. Census data showing that a quarter of Decatur residents live at or below the federal poverty level ($25,000 for a family of four). 
"... We may be fining individuals that are least able to pay for those fines," said Horn, a city councilman and Millikin University biology professor. "And so I think that we might have to find alternative means in helping individuals with challenges that they may face that may ultimately lead to a fine."
Moore Wolfe defended the city court system as an important tool to hold landlords and property owners accountable for keeping a clean city that is faced with persistent issues of trash dumping and dilapidated houses.
"It's probably not perfect, but we're looking to improve relationships with landlords and tenants and make sure people are doing their part," Moore Wolfe said. "But (the administrative court) is not meant to be punitive, it's meant to make sure people take responsibility."
The council expanded the court in 2012 to address issues that include overgrown weeds, spilled trash and property maintenance violations. Its aim was to provide a more efficient way of enforcing city code than sending the cases to Macon County Circuit Court. But some property owners complained that they were not given enough time to fix problems, leading to the changes made four years ago.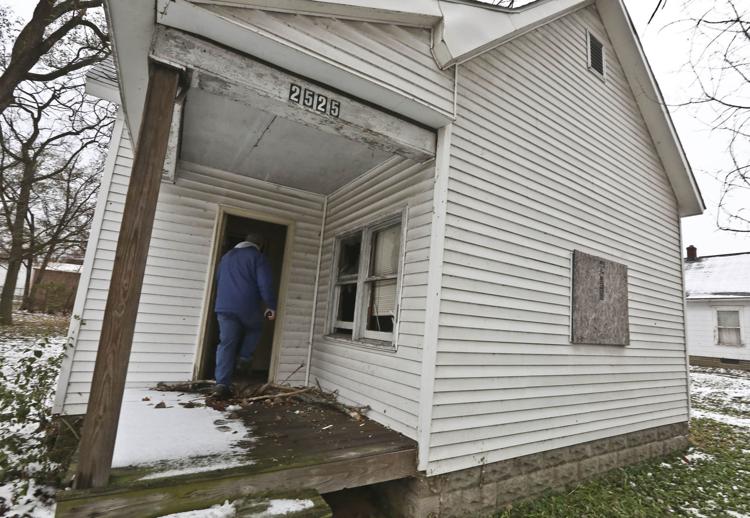 a fine forgiveness program that allows residents cited for property maintenance issues to correct the issue before going to court;
a searchable online map where property owners can see neighborhood inspectors' active cases;
a voluntary landlord registration system attached to city water billing; and an alternative, education-based consequence for first-time offenders.
A year later, city attorneys also added an option to fulfill community service hours as an alternative to court fines, addressing the criticism that people who are too poor to fix up their properties also don't have the money for fees. 
"We're out each and every day in all areas of the community, enforcing code-related issues," said Interim City Manager Billy Tyus. "There is nothing that is occurring where someone is going in and saying, 'We're targeting this area for enforcement.'"
Inspections to cases
For property code violations, administrative court cases come from the city's Neighborhood Inspections division, a team that includes four inspectors who investigate tips of violations usually called in by residents. They're each assigned to a quadrant of the city.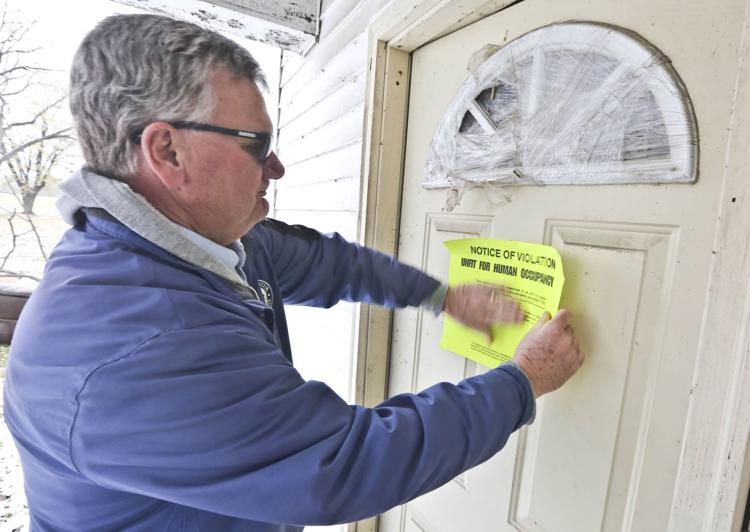 "We have someone in the office some of the day that answers the phone and takes messages," said Susan Kretsinger, neighborhood inspections administrator.
City staff record the complaint and add it to a computer program that creates a list of complaints for inspectors to investigate. 
After inspectors find a potential violation of the city's property codes, they record it and take pictures for evidence, and then send the matter to the city's legal department, Kretsinger said.
DECATUR — New legislation signed by Gov. J.B. Pritzker to require state licensing of gun dealers is the latest in a series of gun control meas…
Common property code violations include tall grass, weeds and trash outside that's not picked up by haulers. According to the city code, property maintenance violators can receive fines from $150 to $2,000, and if found guilty violators may also be on the hook for $140 in court fees. Violators could also be on the hook for more fees if city workers corrected the issue themselves, such as mowing lawns. In practice, city attorney Amy Waks, who handles administrative court cases, often waives the court fees if violators pay their fine within 60 days.
Since 2015, city inspectors give potential violators a warning to correct certain issues before getting a citation and can also pay their fine to avoid a court proceeding. For housing code violations, cited residents cannot pay a fine before their court date.
Barry Zarzyczny, president of the Decatur Landlords Association, said since the 2015 changes, his members have had fewer complaints and are more satisfied with the city's notification of issuing citations. "I would say (the court) is doing its job," he said. "We've got the codes, they're going to enforce them and we' re going to get fined if we're in violation."
Some homeowners living next to violators still feel the process does not get neglectful actors to correct their violation quickly enough.
Sue Lawson, president of the Coalition of Neighborhood Organizations, said the biggest complaint she hears from neighborhood leaders about the court is that property code fixes still don't happen with enough speed. "Every neighborhood has got issues and everybody wants them fixed fast, but I know it is a process," she said.
A civil matter
All the cases heard in the administrative court are civil, like traffic court, rather than criminal — cases reserved for more serious offenses.
But residents more familiar with criminal courts from TV or real-life experience may be surprised that civil cases are decided with a different burden of proof than "beyond a reasonable doubt." Instead, in the administrative court the city must show a "preponderance of evidence," meaning their case simply must be more convincing than the defendant's.
Officials say the administrative court's main purpose is that it allows the city to better enforce the city code and get quicker decisions, rather than rely on a crowded and slower system in the county circuit court.
Waks, who typically handles property code cases for the city, also said the administrative court allows for a less intimidating atmosphere. The public hearing officer, who acts as a judge, can help residents through the process more than circuit judges can, she said. 
"In circuit court, by law, the judge is required to hold both parties to the level of an attorney, the judge can't help the defendant," she said. In addition, defendants can submit what's called "hearsay evidence" to argue their case. Rather than having to call a witness to a trial, residents can simply submit to the hearing officer a letter from the witness instead.
The city can do the same, for instance using a police officer's written report as hearsay evidence without him or her testifying in person.
What's changed
Since the reforms have been in place, the amount of money the city has generated in administrative court fines and fees has dropped. In 2014, the city filed 4,475 cases in the administrative court and 3,792 the next year. So far this year, through November, the city filed 4,419 cases for city ordinance violations, but still expect to collect almost $100,000 less than they did four years ago.
City attorneys said they couldn't be sure if a new set of policies was the reason for the drop in fines and fees coming into the court.
William McNutt, an attorney at the law firm Moore, Susler, McNutt & Wrigley in Decatur, said he's represented clients in a few administrative court cases over the years and he's noticed an improvement in the process for the accused after city attorney Amy Waks took over the city's cases in 2015. "She's very level-headed, you can get along with Amy and you'll have some sort of reasonable resolution that wasn't true before," he said.
But if the administrative court was also meant to be a deterrent for property owners to violate the city code, Horn argues there's been little improvement.
"For me the ultimate definition of success is that the number of properties that have code violations in the city of Decatur is declining," Horn said. "Not because we have changed our city codes and our expectations for maintaining properties, but rather because we have more and more individuals caring for the properties that we do have."
Moore Wolfe pointed to other programs the city administers to help neighborhoods and low-income homeowners, including a $65,000 federally-funded emergency home repair program managed by the city's Neighborhood Services division, and city-wide cleanup days, a program that started in 2015.
In 2018, the city sponsored four cleanup days, when residents could throw out large items like mattresses and furniture free of charge.
"It's really about what do we want the community to look like and how do we get there?" Moore Wolfe said.
Jenkins said the reality is conditions have not been improved in Decatur's low-income neighborhoods because of the court, and individuals are only getting hurt by the process.
DECATUR — A new neighborhood is springing up on the city's southeast side, marking the first large residential construction project for Decatu…
"Poor people have been disenfranchised once again by city policies," he said, "and the city cannot take the moral high ground on this (by saying) that these neighborhoods deserve to look nice."
Knowing your rights
While city staff may take more care to explain the proceedings than before 2015, there are still several rules that might not to be clear to an average resident without the help of an attorney — that they can submit letters as evidence; that if they want to cross-examine a city witness, such as a police officer or inspector, they need to submit a request to the hearing officer before the hearing; and that they cannot ask for a continuance, or a delay in the hearing for more time to find a lawyer or prepare more evidence.
"In all honesty I think that a party, because of the way administrative court is set up and the ability to allow for hearsay evidence and the less rigidness of administrative court, has a better ability to represent themselves," Waks said. "And anecdotally, I can say that a person would have a better chance of defeating the violation or being found not in violation in administrative court than they do in circuit court."
Unlike the circuit court, the administrative court has more leeway to waive fines and court costs in exchange for community service or as a first-time offense forgiveness, Waks said.
But, as McNutt noted, the process can be confusing without a lawyer and hiring one for cases with just a few hundred dollars in the balance doesn't make financial sense, nor does it to appeal the decision in circuit court.
"Most of these cases are a $150 or $250 fine, so why you would you appeal it? You just pay it and go on," he said. To get the case reviewed in front of a circuit court judge, "you have to pay for a transcript (of the administrative court case), you have to file pleadings, you have to file court costs with the circuit court — the cost is just prohibitive."
McNutt said he's observed the administrative court appears to fall hard on the poor.
"When I sit there and watch the proceedings ahead of me, a lot of these people would take care of the problem if they had the money, and they just don't have the money or the wherewithal," McNutt said. And, he added, the low fines in a civil court mean hiring a lawyer rarely makes financial sense for defendants.
Tyus said residents in and low- and moderate-income neighborhoods deserve city action as well.
"Residents who don't have means, they also deserve to live in a neighborhood that is kept and where grass is mowed and where properties are maintained," the interim city manager said. "We also have a role as a city in making sure, as best we can, that happens."
Contact Tom Lisi at (217) 421-6949. Follow him on Twitter: @tommylisi