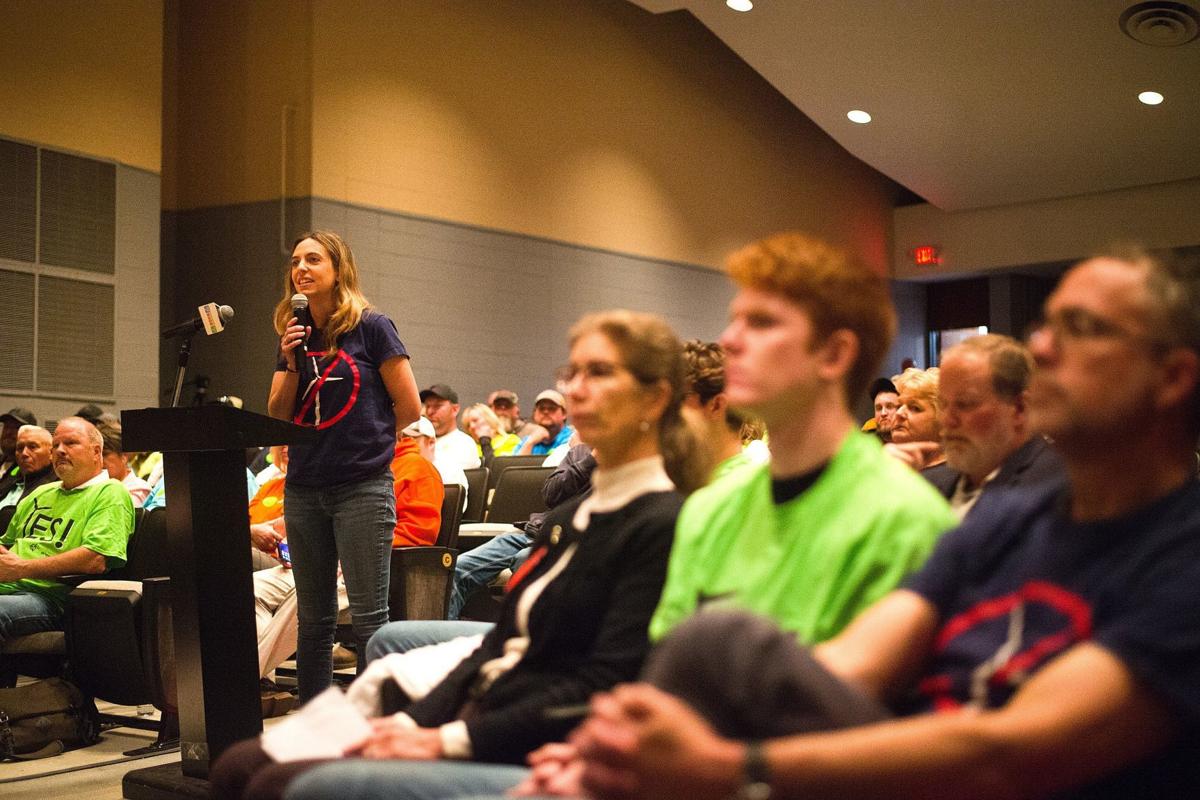 CLINTON — A wind farm developer will take a second shot at getting approval of a special-use permit to build a proposed wind farm in northeastern DeWitt County.
Initial talks on the Alta Farms development began in 2007, but the project picked up steam in 2016 with leasing, permitting, engineering and field work beginning. A year ago, Tradewind Energy, which has since been acquired by Italian company Enel Green Power with North American headquarters in Andover, Mass., submitted a special-use permit application to the County Board. After eight months of review, the application was denied.
But the project was far from dead, said Tom Swierczewski, senior development director for Tradewind Energy, who said the new application for the project was submitted "following an outpouring of support from the local community."
The previous plan for the $300 million Alta Farms called for 67 wind turbines, some possibly up to 591 feet tall, on sites across 12,202 acres in Barnett, Wapella and Clintonia townships, but details of the new plan haven't been released.
"While Tradewind's new application is similar on the surface to the previous application submitted last year, there are key differences worth noting that make this application more substantial and one we believe the vast majority of citizens in DeWitt County will continue to support."
They include nearly a year's worth of additional development activities that have been completed, such as engineering work on the wind farm design and public road improvements, final geotechnical work, and landowner approval of the site plan.
Still, DeWitt County Zoning Administrator Angela Sarver told the county's land use committee last week that she still had reservations about whether the permit was thorough and complete.
"We are disappointed that Tradewind has submitted another application," she said. "We agree with our zoning administrator, who has stated that this application is incomplete and does not comply with our zoning ordinances. We are fully prepared to protect our community yet again."
Swierczewski said the company addressed several concerns of the opposed residents in the most recent application. He cited an independent report concluding there will be no impacts by the project on the vital Mahomet Aquifer and a commitment to curtail the wind farm anytime the National Weather Service issues a severe weather or tornado warning for DeWitt County.
A timeline for when the County Board may consider the special use permit has not yet established.
Contact Kevin Barlow at (309) 820-3238. Follow him on Twitter: @pg_barlow
Get Election 2020 & Politics updates in your inbox!
Keep up on the latest in national and local politics as Election 2020 comes into focus.