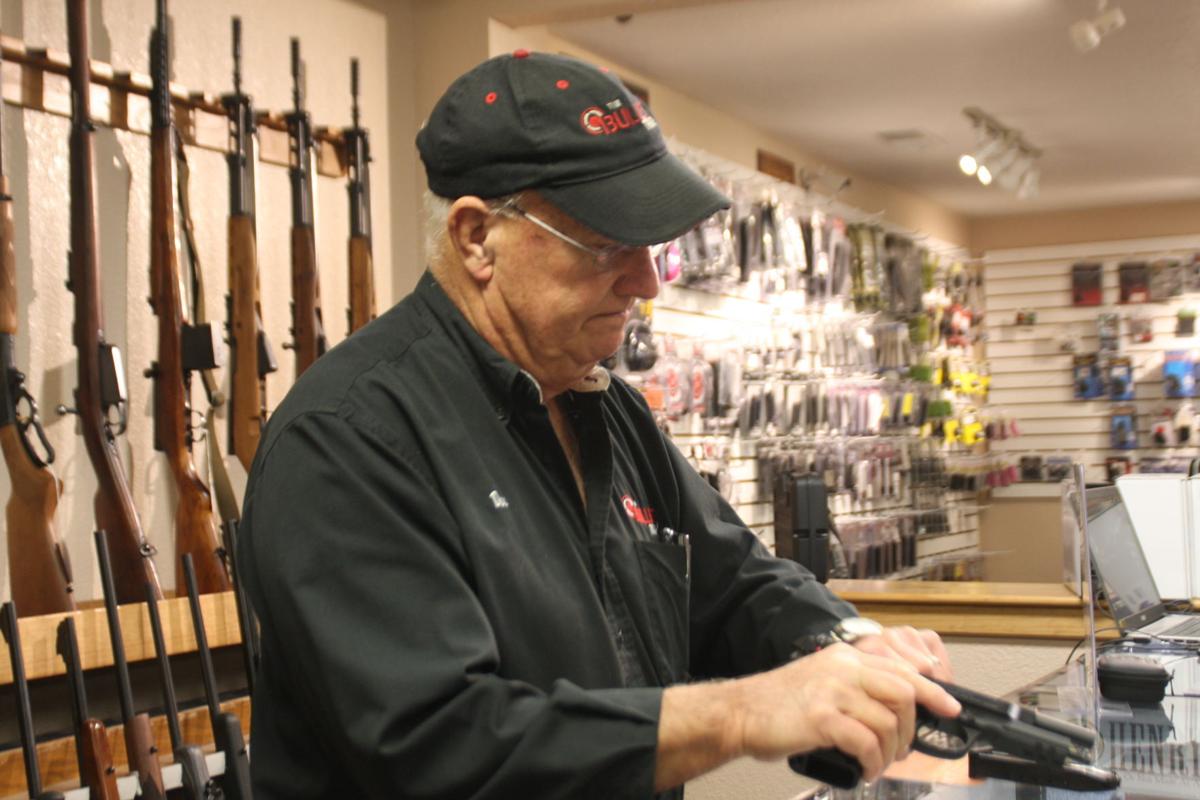 MACON — Central Illinois gun stores on Tuesday reported high demand for ammunition while firearm sales are through the roof. A similar trend is being seen across the country amid concerns about Election Day results and civil unrest. 
The Bullet Trap gun range and store in Macon has been trying to cope with the demand by limiting sales of ammunition per customer to make sure everyone gets a fair share. 
"We really take care of the people on the range taking our classes and that sort of thing," said owner Dan Cooley, 71. "Ammunition is our lifeblood here for what we do."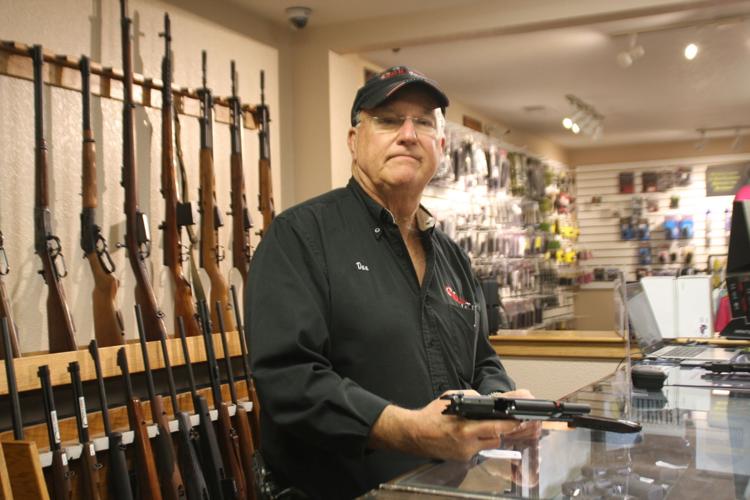 And that gunpowder lifeblood is growing ever-more precious as more and more people buy guns. Cooley said he had information that reported some 28 million firearms have been sold in the nation so far this year, which he said is an extraordinary number. 
"I don't know what normal demand is, but I do know that is way beyond it," said Cooley. "Selling 28 million since Jan. 1 is huge."
Cooley said the arrival of COVID-19 was the first shock to strafe ammunition supplies as factory operations were upended. Then came widespread civil unrest in many American cities heightening demands for means of personal protection and then, on top of all that, was added fears that a Democratic president and Congress would push for more restrictive gun laws. 
Cooley believed such fears were well-founded, as he said Joe Biden has talked of seeking restrictions, especially for weapons like AR15 rifles which have become the poster child of gun control measures. 
"And the AR15 is the least involved in crimes of any of the guns out there, but that fact gets overlooked," added Cooley. "Yeah, gun owners are right to be very concerned about future threats."
Cooley also reports high demand for concealed carry classes offered by The Bullet Trap and said people new to firearms were seeking Firearm Owners Identification cards, or FOIDS. "We're probably doing about 10 of those applications a day," he said. 
Over at the Locked & Loaded gun store and range near Pana, the demand for all things firearms is sky-high and climbing. "I noticed last week we sold over 1 million rounds (of ammunition) just out of this store," said Tyler Sims, one of the owners and also the store manager. 
"That is probably 10 times the normal amount we would sell."
Sims, 33, agreed the extraordinary demand was fueled by pre-election jitters and also a rising sense of concern for personal safety in the face of TV screens filled with images of riots and chaos.
"Even though none of that was local, it had a lot of people stressed out," he added. "And it's your God-given right to protect yourself."
Sims said the pressure was being felt on ammunition supplies but said he had good connections with suppliers to bring in more. "I mean I can't guarantee that we'll have whatever you want, but there is a pretty good chance. And, what we do run out of, it's generally just a matter of a few days before we get more."
Sims said the sudden demand for ammunition in particular caught manufacturers off-guard after sales had been somewhat suppressed for the previous three or four years. Then came the rush as fearful gun owners stocked up and anxious new gun owners joined the market, and the whole situation grew further complicated by COVID-19 disruptions.
"So the industry was not ready for what came in 2020," Sims said. "It was a perfect storm."
National statistics compiled by Small Arms Analytics & Forecasting, a research firm that tracks arms sales, reported 17 million guns sold so far in 2020. That is smaller than the number Cooley quoted, but would still rank as the busiest year on record.  
Sales appear to be driven by fears of societal instability, and gun shop owners and trade groups say the customer base is much broader, including large numbers of Black Americans, women and people who identify as politically liberal.
"People are uneasy," said Jay Winton, who works at the Outdoorsman, in Santa Fe, New Mexico, which is out of stock of many varieties of weapons and ammunition, as well as accessories such as gun safes.
"They're concerned about the long-term path of the country," he said. "And just like they were hoarding toilet paper, they're hoarding guns and ammo."
Winton said customers are like the older couple that recently came in to buy a gun for the first time.
"They were self-described Berkeley liberals who said they were preparing for the coming societal collapse," he said.
The COVID-19 pandemic, economic uncertainty and a summer of civil unrest have raised national anxieties like no time in recent memory, said Florida State University sociologist Benjamin Dowd-Arrow, who studies gun owners.
Nationally, homicides have surged during the pandemic, climbing 15% nationwide in the first half of 2020, according to the FBI. The reasons are unclear, although some observers speculate that it may have to do with the shaky economy or with officers pulling back from their duties because of greater community distrust in police.
"We've created a powder keg of people who are afraid for different reasons," Dowd-Arrow said. "When people feel that they can become victimized, they want to protect themselves."
The FBI performed 28.8 million background checks on people seeking to buy firearms and accessories in the first nine months of 2020 — more than the annual total for any previous year. The total for all of last year was 28.3 million.
 The Los Angeles Times contributed reporting to this story.  
---
🗳️ From the archives: A look back at Election Day
Will Serve Meals

Election Day: Turmoil a Possibility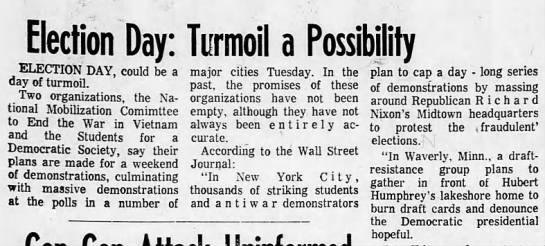 VOTE: Tuesday, November 6
Election Day Heroines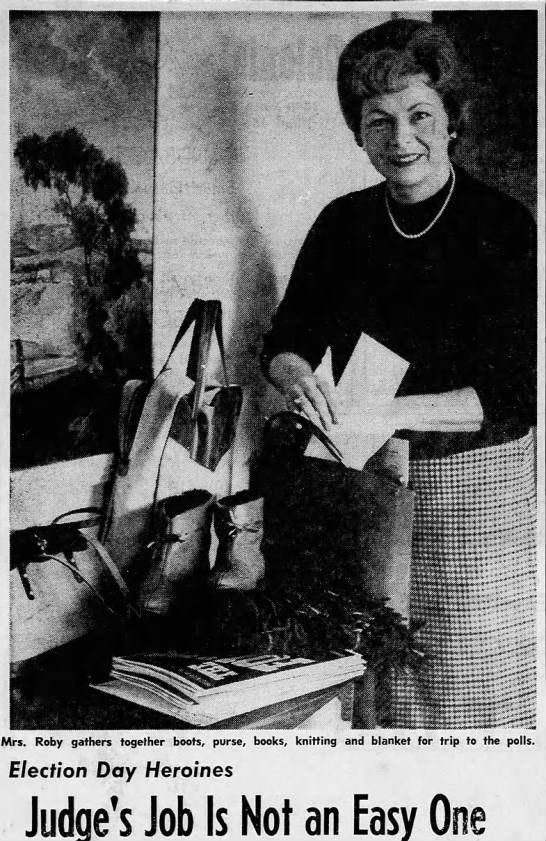 Vest Pocket Essays: Election Day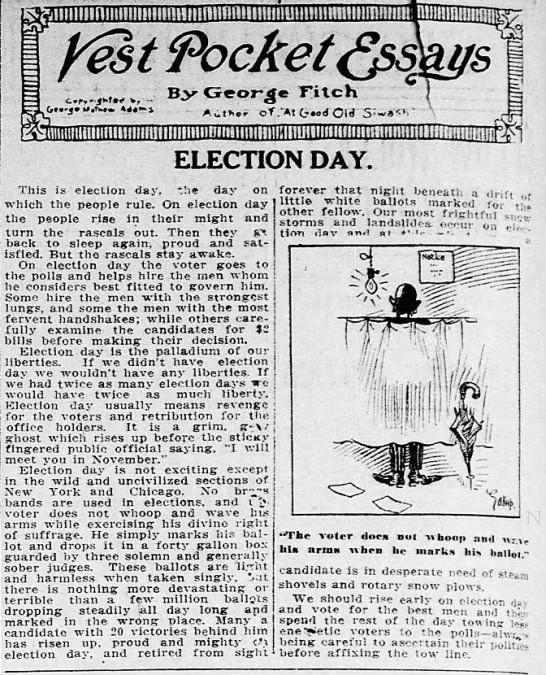 Tuesday's Election

Thoughts on Election Day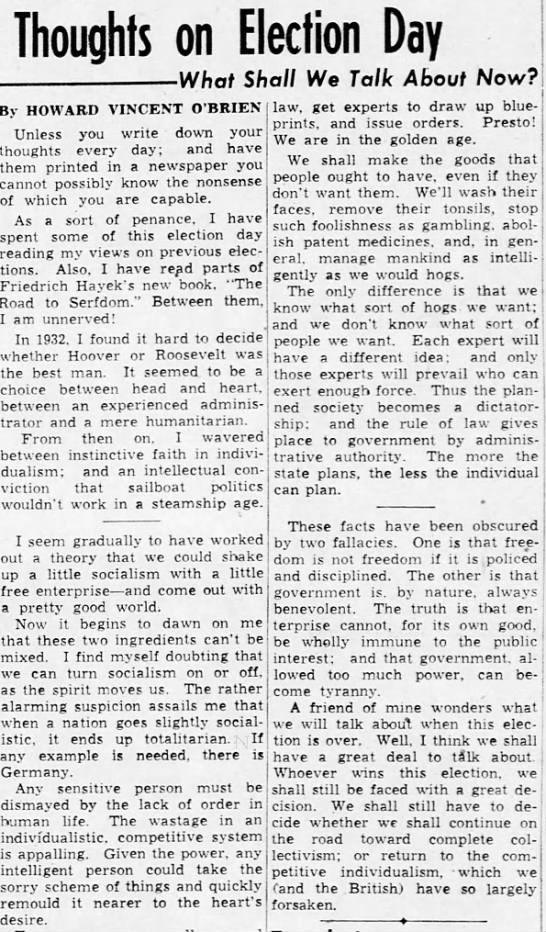 Election Clinic
Casting The Votes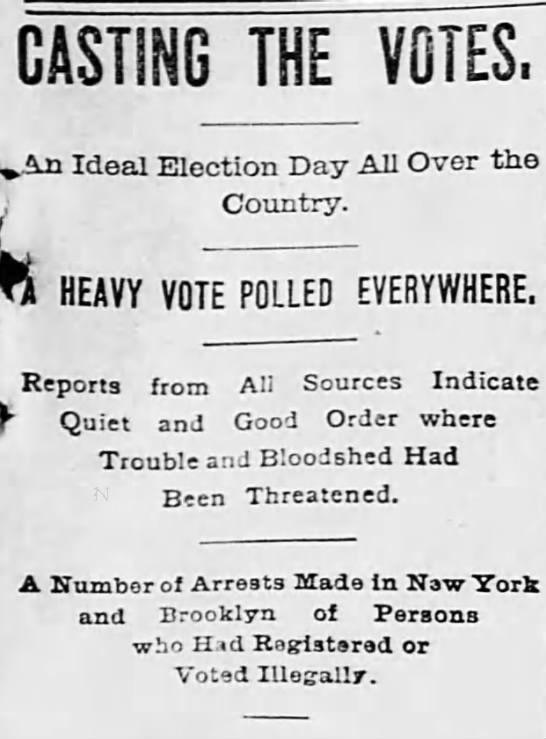 Elections: Name's the Same, but Rules Differ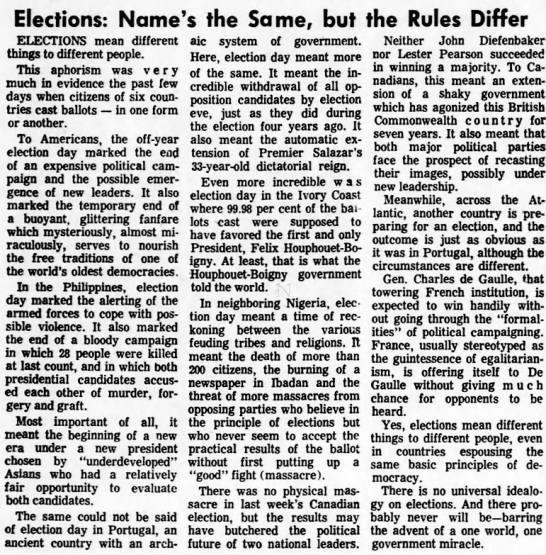 It's Not Election Day Anymore

Early Voting Reform

Republicans See Registration Plan as Blueprint for Fraud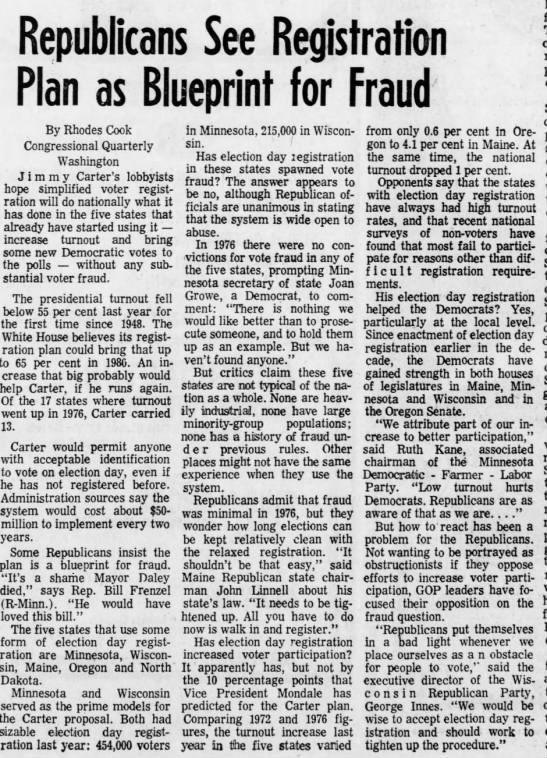 Election Day senior supper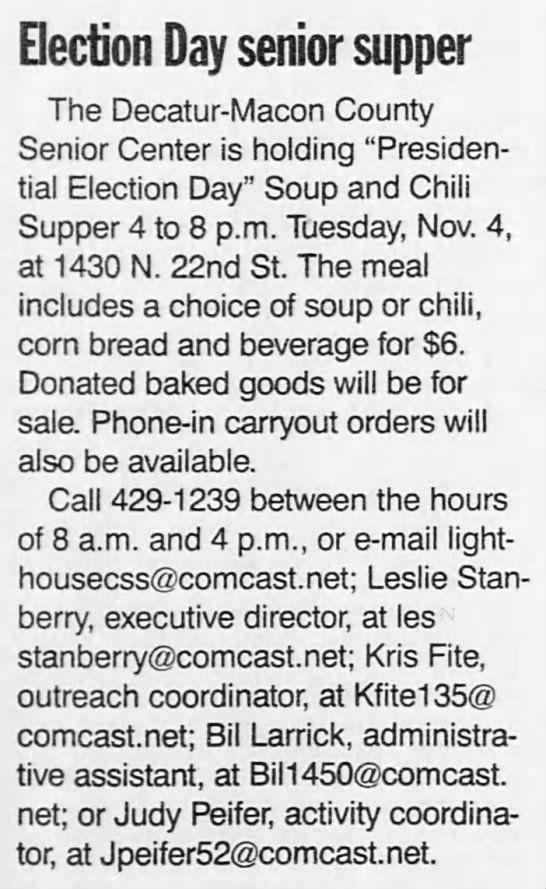 Election day cake gets votes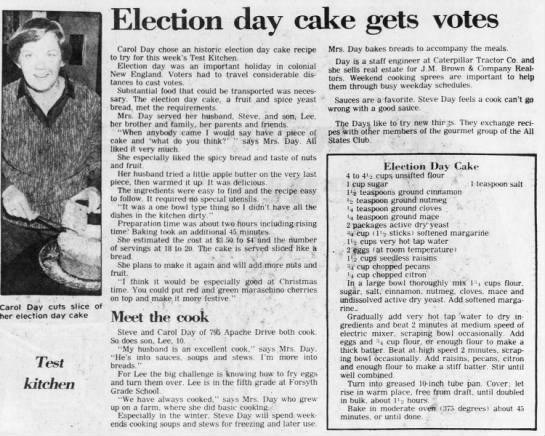 Contact Tony Reid at (217) 421-7977. Follow him on Twitter: @TonyJReid