DECATUR — Three years after the city established minority hiring goals on public contracts, officials say community feedback remains crucial to its efforts to encourage diversity and inclusion in the workforce.
On Wednesday, contractors and other community members were invited to discuss the amended ordinance and its progress with city representatives during its second Minority Contracting Forum at the Decatur Club. It was the second time that the city has hosted a forum.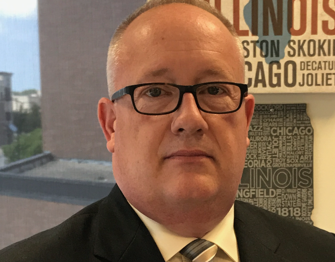 "The feedback that we're looking for allows us to not only improve on the existing (minority business enterprise), which is very important to the elected officials, but it also allows us to correct the perception of it based on law," City Manager Tim Gleason said.
Amended in March 2015, Chapter 28 of the city code requires contractors to make a "good-faith effort" to ensure 18 percent of the hours worked on a city project are performed by minority workers. A "good-faith effort," as described by Public Works director Matt Newell, involves making contacts with minority businesses, and not just advertising a public construction job.
If subcontracting work is available, the contractor must attempt to ensure 10 percent of the total dollar amount of the contract is performed by a minority business enterprise, or MBE, that is owned and controlled by minorities. Subcontracting is not required for city projects.
Gleason said preliminary data shows that the city has reached 15 percent of its 18 percent minority hiring goal for last year's public construction projects. 
He said he could not provide data on the 10 percent subcontractor MBE goal Wednesday, as it and the final data numbers for the 18 percent goal will be made available in April. Gleason said the information will be released when he presents it to the city council during a study session about the ordinance and its progress.
Deputy City Manager Billy Tyus said the 15 percent only covered public projects that were completed in 2017. If it represented all of the projects that the city put out to bid, the number would be much higher, he said.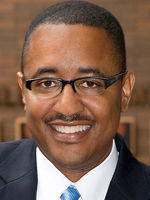 "If there was work that went on that didn't get finished in 2017, those numbers would not have been included," Tyus explained. "Not where we want to be, but it's an improvement over where we were."
Those who attended the forum were also given the opportunity to submit their opinions about the ordinance to city officials, so that they can also be reviewed and presented to the city council at the study session next month. Some voiced their opinions to Tyus, Gleason and other present city officials during a question-and-answer session later in the event. 
Darrell Reynolds, owner of New Beginnings Contractors, asked if the city could work in a clause in its bids with prime contractors that outright requires them to hire a minority-owned business for 10 percent of the work before they get the job.
"This here would give an opportunity to let everybody know that the project or whatever's going on is hiring MBE's," said Reynolds, who is also a member of the Metro Decatur Black Chamber of Commerce. "And they're looking for MBE's to be a part of the contract in order for them to meet their goal."
Gleason said he liked Reynolds' idea and thought it was something for the city to consider. When other people in the audience of about 60 people started to question why the city doesn't just eliminate the "good-faith effort" portion of the ordinance and make it a requirement to hire minorities for public contracts, Gleason said it boiled down to a matter of accountability.
"We can ask the question 'Why are you only at 2 percent of the 10 percent goal?" he said. "We're not going to be able to force 10 percent, but why aren't you at that number?"
Asking those kinds of questions also gives the city opportunities to connect contractors and MBEs with each other, Gleason said, a key aspect of the forum.
Representatives of the nonprofit small-business advice firm SCORE and Workforce Investment Solutions were some of the resources that were available during the forum to assist current small-business owners and for those considering starting their own businesses in Decatur.
Building minority-owned businesses and addressing both the good and the bad about the ordinance head-on are what Tyus said will ensure its positive evolution in Decatur.
"This is a process," he said. "We started this thing three years ago with a fantastic intention to get diversity on city jobs, because it helps all of us."
"We knew when we started that's not an easy goal ... part of the process is coming up with ideas on how we can make this better."