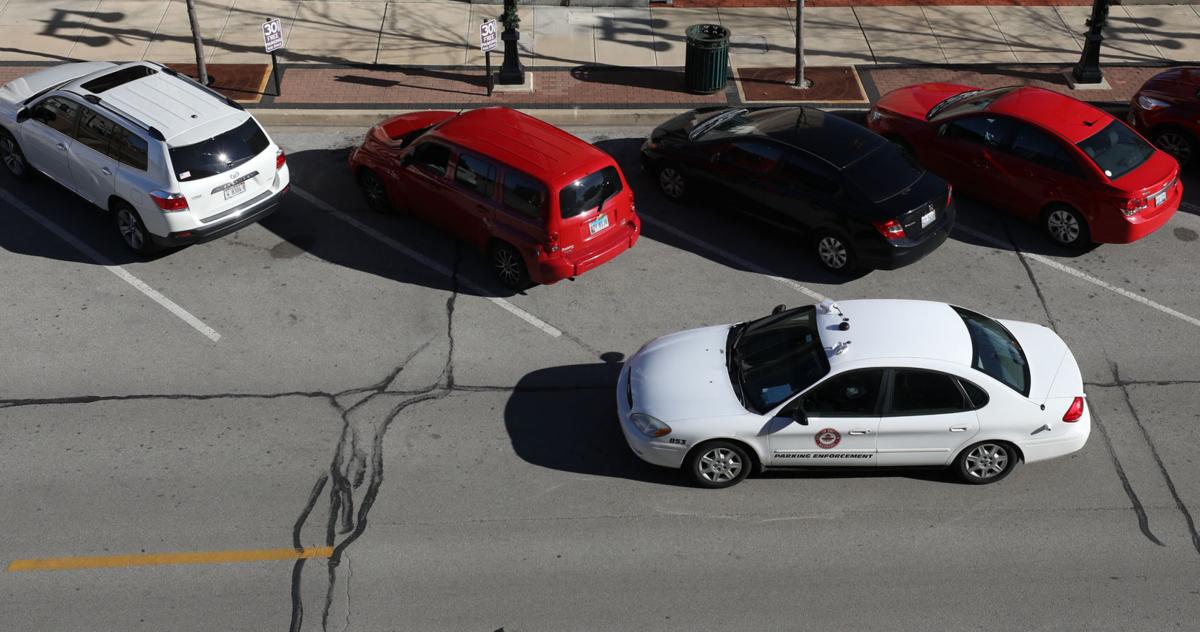 DECATUR — The city of Decatur is now offering an amnesty program for people with parking tickets, allowing them to pay their tickets without facing late fees and penalties. 
City officials said Friday that the program was in effect and would continue until April 30. It had been approved by the Decatur City Council on Jan. 6. 
"This amnesty program provides a great opportunity for people with old unpaid parking tickets to get rid of this obligation at a substantially reduced cost," City Manager Scot Wrighton said in a statement.
If people take advantage of the program, the city's costs for enforcing the citations will be reduced, he said. 
Letters will be sent to anyone with outstanding and unpaid parking tickets by Feb. 1. The letter will provide a list of the outstanding parking ticket violations, including date of violation, original amount of the fine, late fees and penalties added, and the amount that the person needs to pay to satisfy the parking ticket violations. 
During this period, the city will not boot or impound vehicles for delinquent parking tickets. 
Starting May 1, the city will pursue payment for the full amount owed, including all late fees and penalties. Delinquent payments at that time will be referred to the city's administrative court or a third-party collection agency. 
City officials described the parking amnesty proposal in a December memo accompanying the 2020 budget. They said the city is owed hundreds of thousands of dollars in outstanding parking fines and fees from previous years. 
Once the amnesty period is over, the city said, all the outstanding parking fees from the past five years would be referred to the appropriate court for the full amounts. Officials estimated this action would generate $100,000 for the city's general fund. 
Contact Allison Petty at (217) 421-6986. Follow her on Twitter: @allison0512
Get Government & Politics updates in your inbox!
Stay up-to-date on the latest in local and national government and political topics with our newsletter.