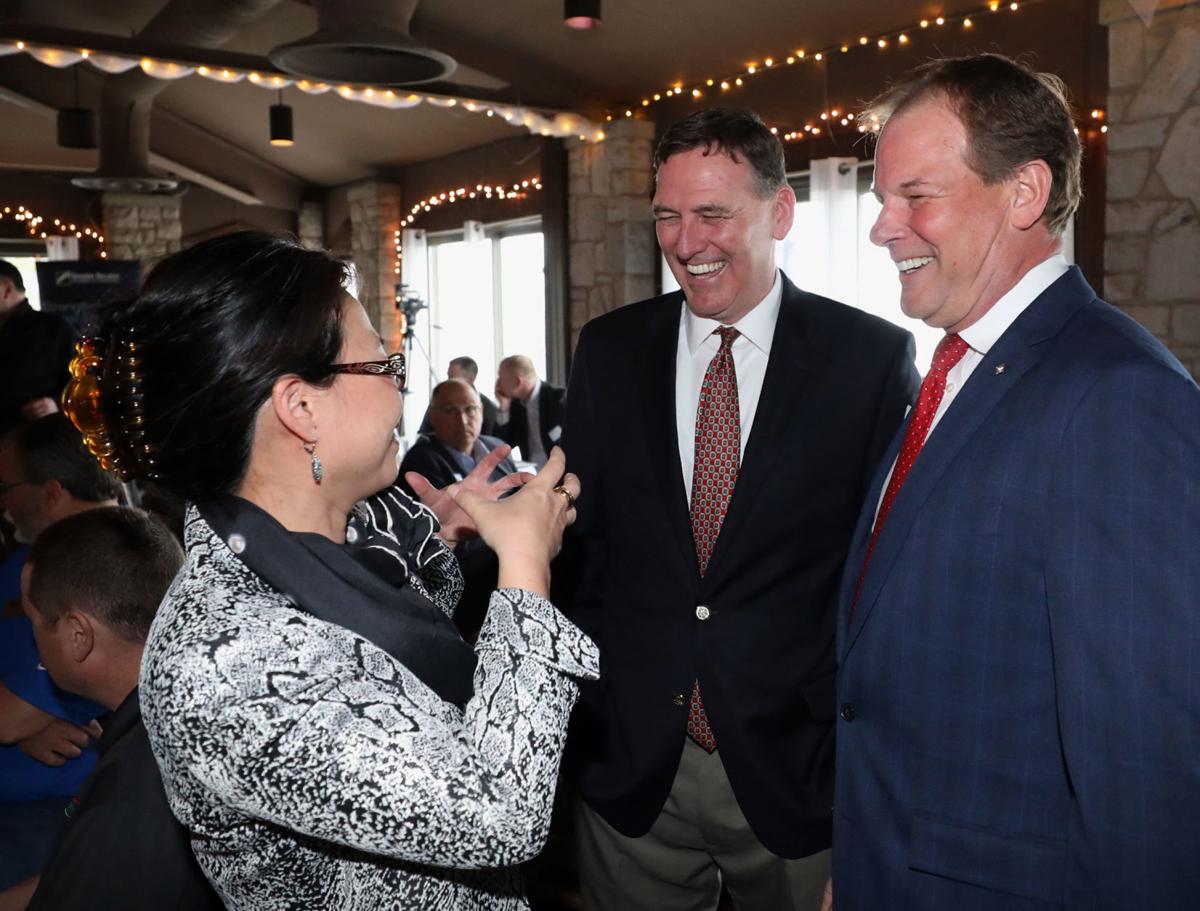 DECATUR — The state's acting director of agriculture said he's been on a quest the past few months to learn more about cultivating marijuana ahead of an expected vote to legalize the drug for recreational use. 
John Sullivan, a former state senator appointed by Gov. J.B. Pritzker to lead the Illinois Department of Agriculture, said he recently toured a medical marijuana facility, where he learned more about the connection between his department and the marijuana industry.
"I had no idea the role the Department of Agriculture played in that whole process," Sullivan said. "I think now it makes perfect sense to me why folks are looking at us, the Department of Agriculture, to be involved in these discussions with regard to adult use if it (is legalized)."
Pritzker, a Chicago Democrat, has said he hopes to sign a bill this year to legalize marijuana for recreational use, and his proposed 2020 fiscal year budget contains $170 million in projected revenue from legalization. 
Recreational marijuana was one of five points of concern or interest he has been focusing on since being in office for the past two months, Sullivan told the audience at the Beach House Friday afternoon during an event hosted by the Greater Decatur Chamber of Commerce. 
Sullivan said cultivators not only grow the marijuana for medical use, they process the plant and send out a final product. He learned this after walking through different cultivation areas and viewing the entire process.
Going hand-in-hand with the legalization of recreational marijuana is the Industrial Hemp Act, passed in August 2018 by former Republican Gov. Bruce Rauner. A farm bill was also signed into federal law in December, legalizing the industrial hemp nationally.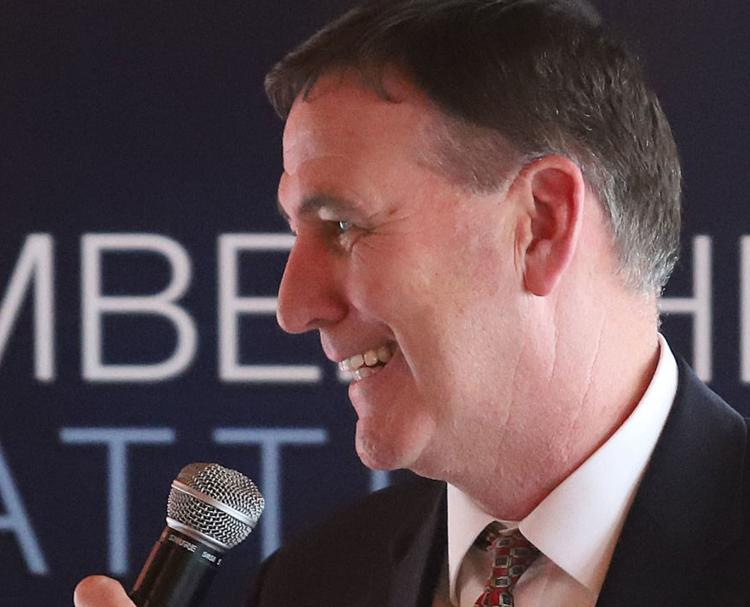 "It has generated a tremendous amount of interest from folks all over the state," Sullivan said.
The agriculture department was responsible for drafting the rules and regulations, and Sullivan said the department submitted the plans recently. Some people thought the regulations were too harsh, and some believed the regulations to not be strict enough, he said.
"I will do everything in my power to allow the planting of hemp in this calendar year of 2019," Sullivan said.
The final plan will go to the Joint Committee on Administrative Rules, Sullivan said. If it is approved, the department could accept applications from potential hemp growers in May. 
You have free articles remaining.
Sullivan said Pritzker asked if he had any particular issues he wanted to prioritize, and he told the governor he would like to focus on ways to expand rural internet access.
Sullivan gathered stakeholders, community members, electric cooperatives, internet providers and others together to discuss the main concerns they wanted to tackle to expand broadband and internet access to as many people as possible. 
Because there is no statewide map of internet service, Sullivan is working to make one. Department leaders also would like to figure out a way to make access easier for companies laying fiber optic cables, offer tax credits for service providers in rural locations and define how an area is underserved.
How much money will this all take? Sullivan said the group is reconvening in about 30 days to try and come up with an answer. The discussion of broadband could fall into lawmakers' larger push for infrastructure spending, he said. 
Complaints about the effect of the herbicide have risen from 25 to 50 during the past 10 years, to over 500 complaints in 2018. 
Sullivan described the herbicide used by farmers as "a very effective product." However, after use the chemical will continue to stay there after it is sprayed or run into water or onto other property.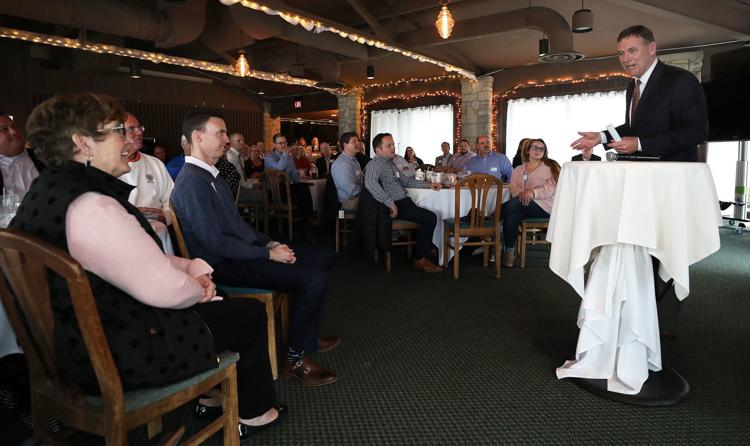 "If we do nothing, and the complaints continue to rise, then there's a very real chance that product, that ingredient, will be taken away from the farmers," Sullivan said.
Sullivan brought stakeholders together in a series of meetings to put further restrictions on the chemical, one being no use after June 30. The warmer, humid weather makes the product more volatile, he said.
"Not everybody was happy about it," Sullivan said.
Due to complaints from neighbors or municipalities, many farmers told Sullivan they have restricted the product themselves, and the state restrictions were unnecessary.
A farmer himself, Sullivan represented Illinois' 47th state senate district from 2002 to 2016. He remains active in his family's auction business, Sullivan Auctioneers, LLC, and has a farm in Schuyler County.
"I want to be able to say at the end of my tenure that I did indeed put the focus on agriculture," Sullivan said. 
Contact Kennedy Nolen at (217) 421-6985.