3 p.m. update
Reached mid-afternoon, Macon County Clerk Josh Tanner confirmed that turnout is still "very, very low," with most polling places having less than 100 voters.
"Other than that, everything's running smooth," Tanner said. "We haven't had any calls about equipment failures or anything like that. All the judges reported for work, so we're staffed up and ready to go, just waiting on the voters."
Tanner said they anticipate more voters will come out in the evening before polls close at 7 p.m.
"As people get off work, especially with the weather being nice, we do anticipate that after five o'clock, we'll get some more voters," Tanner said. "But it'll still be relatively low."
Tanner said turnout is tracking to be near 3,000, which is around the turnout of the last city council primary election 10 years ago.
He also confirmed that 556 early votes have been cast and 239 vote-by-mail ballots requested. Of the latter category, more than 100 are still outstanding, meaning a close race might not be decided tonight.
"Depending on the margin between the sixth and seventh vote getter, we may not be able to have a real definitive answer," Tanner said.
DECATUR— Voter turnout for the Decatur City Council primary election remained low heading into homestretch Tuesday afternoon.
The trend was apparent at the Decatur Housing Authority Offices which had 11 ballots recorded as of 12:45 p.m. Election Judge Algie Palmer made note of the stacks of unused that were lined across the judge's tables and said he really thought many more would show up and vote in Tuesday's election.
"Hopefully more will come out," Palmer said, recalling earlier that "the first couple hours were slow, then it sped up a little and got slow again."
Tabernacle Baptist Church later in the afternoon, around 1:20 p.m., had recorded a total of 23 ballots cast throughout the day. On par with the feedback given by other polling locations throughout the day, Election Judge Debbie McFadden said "we've not had any significant issues arising, but turnout is slow."
"This is the first time ever we've opened the door to not having people waiting," McFadden said.
Three votes were added onto Tabernacle's running total after Thomas McLaughlin, 41, his wife Amy, 40, and their 18-year-old daughter, Tarra, took part in the city council election as a family. It was the first time Tarra cast a vote in an election.
Thomas McLaughlin said he think it's important for residents to stay involved and up-to-date with local politics and should participate in city elections, but it's especially important to him as a small business owner in Decatur, adding that "what city council does directly affects my business."
"I think people don't understand that or just undervalue it," McLaughlin said. "This is where a lot of your day-to-day what affects you really comes into play. It's very important to pay attention and find people you believe truly represent what's best for you."
10 a.m.
DECATUR — Election judges are reporting a slow start Tuesday morning to the consolidated primary election in Decatur.
Joan Bruer, an election judge working at Scovill Zoo on Tuesday, said the first voter didn't show up until about an hour after the polls were officially open and around 8:40 a.m. had tallied only 11 voters.
Polling places around the city opened at 6 a.m.
"Hopefully that'll get better as the day moves on," Bruer said, also mentioning that voter numbers started picking up. "I was hoping there would be a lot more. And that's too bad because I think it's important for us to vote for the people that are going to be making decisions for our city."
Candidates on the ballot this year include incumbents David Horn and Chuck Kuhle and challengers Aldophis Cooper, Ed Culp, Elijah England, Marc Girdler, Jacob Jenkins, John Phillips, Hardik Shah, Marty Watkins, Will Wetzel and write-in candidate Eric Summerlott.
Incumbent Pat McDaniel is not seeking reelection and challenger Anthony Chapple, who filed to run for the seat in December, withdrew from the race a few weeks ago after citing family concerns.
It was the initial number of candidates, 13, that triggered a primary election. Though there are still only 12 in the field, Chapple withdrew too late to get his name removed from the ballot.
George Kastl, a judge at Decatur Airport, reported 10 voters as of 8:08 a.m. The same number of ballots had been cast at Central Christian Church at around 9 a.m., according to Election Judge Greg Guthrie, who estimated that about 45 minutes passed after the polls opened before the first voter came through the church doors.
"So far today the elections just been very slow, not a real big turnout unfortunately," Guthrie said. "This is like the third or fourth year I've done it and this is probably been the slowest I've worked in years."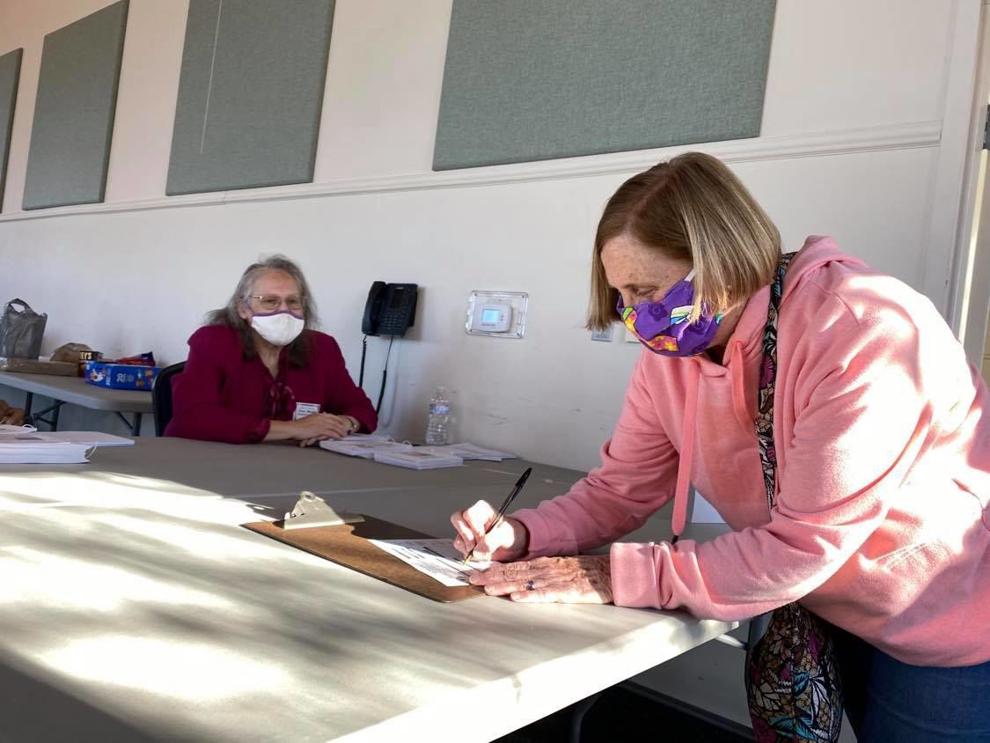 Residents that came out Tuesday morning to cast their vote for city council included 68-year-old Jackie Grubbs at Scovill Zoo. Grubbs expressed a hope that her vote will help make a difference in Decatur through "new blood, new people on the board."
"I'm retired so I can come anytime," she said of her decision to vote in the morning, but would most likely have arrived right as polls opened at 6 a.m. if the election was on a larger scale and wasn't expecting to stand in a long line.
"I didn't see it advertised a lot, you know, it just didn't seem to be so important that they put it out there," Grubbs said. "I mean, I think it's important."
---
Meet the candidates running for Decatur City Council
Meet the candidates running for Decatur City Council
The Herald & Review is profiling the candidates for Decatur City Council. 
Contact Garrett Karsten at (217) 421-6949. Follow him on Twitter: @GarrettKarsten