DECATUR — The frontrunners in the combative Illinois gubernatorial race have aired more than 9,000 ads in the television market that includes Decatur over the past four months, according to a Herald & Review analysis, and indications are the spending spree is just getting started.
Federal Communications Commission data shows that from June 1 to Sept. 24, the campaigns of GOP Gov. Bruce Rauner and Democrat J.B. Pritzker paid for more than $2.6 million in ads on stations WAND in Decatur, WCIA in Champaign and WICS and WRSP in Springfield.
Both billionaires are spending millions of dollars of their own money on the campaigns. The contest is expected to be one of the most expensive gubernatorial races in U.S. history, and polls give Pritzker a lead. Early voting started Thursday. 
The advertising has been virtually nonstop. The governor has run or has reserved more than 4,700 ads over the four Central Illinois channels, at a cost of $1.33 million. Pritzker has run or reserved a total of more than 4,300 ads over the four stations, at a cost of $1.3 million. 
The campaigns also focus heavily on radio, digital and other advertising. The list compiled by the Herald & Review includes local television stations, but not advertisements on cable or satellite providers.
Rauner's campaign declined a request for comment.
Jason Rubin, a spokesman for Pritzker's campaign, said in an email that the Democrat is dedicated to issues that matter to residents in Central Illinois.
"With field offices throughout Central Illinois and organizers and volunteers pounding the pavement, JB is making Central Illinois a focus in this campaign and will continue that commitment to every community as governor," Rubin said.
Much of the messaging speaks to what the candidates have identified as each other's shortcomings, rather than their own strengths. Pritzker's ads hammer home the description of Rauner as a "failure," citing the two-year budget stalemate and declining state population during Rauner's first term. The governor took office in 2014 with a "turnaround agenda" and aspirations for big reforms, but ran up against a Democratic majority in the Statehouse and a powerful political enemy in longtime House Speaker Michael Madigan, D-Chicago. 
The first-term Rauner has sought to tie Pritzker to Madigan in his ads, referring to both men as corrupt, and has said Pritzker would hurt middle-class Illinoisans through additional tax increases.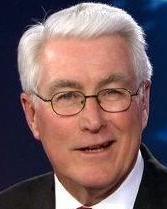 In another, a man wearing "Vietnam Veteran" cap says Madigan has been holding power "since Moby Dick was a minnow" and calls Pritzker one of the speaker's "lackeys."
Bob Bradley, professor emeritus of political science at Illinois State University, says he's come to expect to see the ads nonstop on TV, and he's not surprised by the extreme negative messaging. 
"What I learned from the ads, is that one of the candidates is corrupt, and the other one is a liar and inept," Bradley said. "So there you go. Which of these do you want to vote for?"
Ad costs are based on when the spots run and on what channel. For example, a 30-second ad spot during "Days of Our Lives" cost $200, according to records, while the cost was double for a spot during "Meet the Press," both on WAND. 
According to the most recent figures filed with the Illinois State Board of Elections and compiled by the Illinois Campaign for Political Reform, Pritzker has spent about $53 million buying media in this election, and Rauner's spent about $13 million. Most of the money Pritzker spent came in the Democratic primary, where he faced candidates unable to match his wealth with fundraising.
While Pritzker has some positive ads designed to introduce himself to voters, Rauner has mostly stuck to the attacks on Madigan that have come to define his tenure in office, said John Jackson, a visiting professor at Southern Illinois University Carbondale's Paul Simon Public Policy Institute. Madigan is deeply unpopular in downstate Illinois.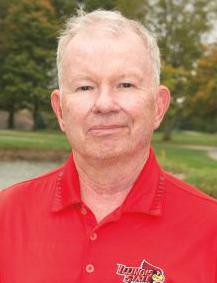 The barrage of negativity can make for an unpleasant viewing experience, but Bradley said there is a calculated risk involved. Wearing down voters can decrease interest in the election so that only the most motivated party members head to the polls — an advantage for a less-popular candidate, such as Rauner.
"A fair number of voters will simply stay home, and for some candidates, that works to their advantage," Bradley said. "It gets to a point where only the most enthusiastic base supporters will turn out. (The candidate) determines, 'In that situation, I will win.'"
Whether the sheer volume of ads cause voters to tune out their message or become apathetic toward the race is up for debate. During a recent visit to Decatur, former Illinois GOP Gov. Jim Edgar said he was unsure how much people were really paying attention to all the advertisements, with his own reaction to them being indifference.
The uniqueness of this gubernatorial race, with both candidates having tens of millions to spend, is that neither one will have to worry about having their message drowned out.
"Even though Pritzker looks as though he may outspend Rauner, they are still spending enough that I don't think money will be a factor in this race, and I think they will both have enough of their message out there," said Edgar, a Republican who was governor from 1991 to 1999. "And whether their message takes, I do not know. We'll just have to wait and see."
Another factor that might overwhelm audiences, Jackson said, is how early Pritzker went on air with his TV spots. In June alone, Pritzker's campaign spent more than $150,000 in the Decatur market for more than 500 ads.
"The early summer has become the early fall now," Jackson said, referring to when candidates historically start to run advertisements.
Pritzker over the summer ran mocking ads featuring him with puppies and a narrator saying: "Mike Madigan hates puppies. Mike Madigan hates sunshine. J.B. Pritzker and Mike Madigan are Democrats. So J.B. Pritzker must hate puppies and sunshine."
Pritzker also spent lavishly during the crowded primary race. Bloomberg estimated that he was spending $171,000 a day on the campaign, and ads had run 34,000 times as of February. 
Months before that, in spring 2017, Rauner launched an advertising campaign tied to the state budget crisis, showing the governor with duct tape to demonstrate how the budget was being fixed. About $95,000 was spent for that blitz in the Decatur market, the Herald & Review reported at the time.
The other two gubernatorial candidates, Kash Jackson of the Libertarian Party and state Sen. Sam McCann, had yet to reserve any television advertisements as of Sept. 24.
---
2018 Rauner-Pritzker campaign ads 
Contact Ryan Voyles at (217) 421-7985. Follow him on Twitter: @RVVoyles