DECATUR — Opt out or be open for business?
That's the question Decatur officials will be facing if Illinois lawmakers take the historic step of legalizing recreational marijuana. The legislation, a key campaign issue for Democrat J.B. Pritzker, is being considered by the Democrat-controlled General Assembly in the sprint to the end of session on May 31.
The original legislation allowed expungements for cannabis-related convictions. The exact language is still under debate, along with fine-tuning various parts of the plan to meet concerns from law enforcement, current growers and activists.
If the proposal survives the growing debate in Springfield, it will be left to municipal officials whether to allow pot dispensaries within their borders. Opting out means losing revenue generated from sales, as well as permit fees.
Decatur Mayor Julie Moore Wolfe, like several local officials interviewed for this story, said she's awaiting the final bill before deciding what steps to take.
"We need to be very cautious with this legislation, and as a council, we need to understand all of the sides of how the marijuana legislation will impact Decatur," she said.
The concern highlights the caution being expressed for the plan, which had strong support from powerful House Speaker Michael Madigan, D-Chicago. Legalization was seen as a way to address the number of people caught in legal trouble for possessing small amounts of the drug, while also providing money for cash-starved state and local coffers.
Pritzker's $39 billion budget proposal earlier this year included more than $1 billion in tax revenue from the legalization of marijuana and sports betting. He followed that up with a plan for the next budget that would include $170 million in start-up distributors' licensing fees.
But the proposal has been stuck by ongoing debates about how revenues will be divided and the expungement process for people with marijuana convictions, as well as various issues raised by the Illinois Sheriffs' Association and the Illinois Association of Chiefs of Police.
Under the plan, municipalities could bar dispensaries for the first year, and then the prohibition would have to come through a ballot measure.
Decatur would be in the first wave of communities to get a dispensary. The allotment is based on population.
Macon County Auditor Carol Reed said there's no way to know how much money will come in until the final legislation is passed.
"My guess is it could bring some dollars to the budget, but it would be offset by law enforcement and the court system," Reed said.
Illinois would join 10 states
If the General Assembly approves, Illinois would join California, Nevada, Colorado, Oregon, Alaska, Massachusetts, Maine, Michigan, Washington and Vermont where recreational weed is legal. What's unique about those states is that all but Vermont put the legalization up to voters through a ballot measure.
New York and New Jersey lawmakers have also been considering similar plans, but they also have faced questions how about how to regulate the sales and handle taxes.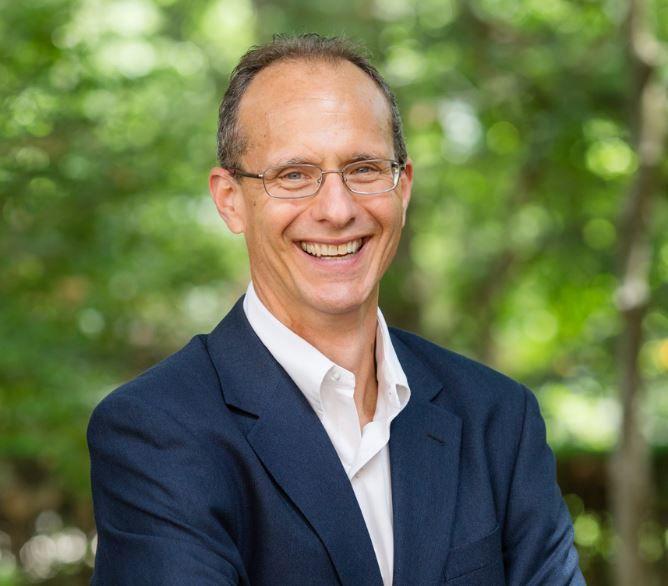 The Illinois plan would mean adults 21 and older could purchase cannabis for recreational use from dispensaries and possess just over an ounce of cannabis flower; 5 grams of concentrate; 500 grams of THC contained in a cannabis-infused product. Possession limits for non-Illinois residents would be half those of residents.
While the law would take effect Jan. 1, the governor's office has said the first licenses for dispensaries wouldn't be issued until May and July 2020. 
Municipalities could add a 3% sales tax and counties could add .5% for incorporated areas and 3.5% in unincorporated areas.
Robert Bruno, a professor in the University of Illinois School of Labor and Employment Relations Department who helped author the report, said municipalities also could get money from the state returning some revenue collected from taxes or fund grant-based programs.
"The state could do a lot of good in targeted communities in desperate need of extra revenue," Bruno said.
The study also estimated $18.4 million in savings from reduced incarceration costs, law enforcement spending and legal fees if cannabis is legalized. It pointed to an American Civil Liberties Union study showing 12,406 marijuana possession arrests in Illinois in 2010.
"On the state level, the savings are so high and the data speaks for itself," Bruno said. "The money could be put toward government functions most impacted by the budget impasse like the school system and state construction."
Not everyone agrees. The plan has met opposition from the law enforcement community, as well as groups that say it will increase addiction in communities.
Macon County Sheriff Tony Brown in a statement last week pointed to public safety concerns such as impaired driving, increased crime and mass expungement.
"We have hundreds of jobs here in Macon County that require individuals to be sober. This bill is not how you help people pass a drug test and secure a solid, stable job," he said.
If it does pass, Macon County Board member Greg Mattingley, who chairs the committee that handles public safety issues, said any money coming in will be offset by more law enforcement needs.
"I don't foresee any significant savings for the county long-term because whatever we save will likely go toward manpower at the police departments," Mattingley said.
'Need to wait and see'
What happens next will depend on whether supporters can build consensus among lawmakers.
One of the biggest hurdles remains the expungment issue, which would allow people to have their criminal records wiped clean of certain marijuana-related convictions.
State Sen. Jason Barickman, a Bloomington Republican who has publicly supported marijuana legalization and participated in large group meetings about the bill, said Pritzker overreached by including a "wildly controversial" expungement plan and other social equity measures that have "muddied the water" on what should have been a bipartisan effort.
"I don't know why the governor diverged from a path that was designed to get a bipartisan agreement," Barickman said. "There are Republican votes available for this issue."
For many Democrats, including members of the Legislative Black Caucus, allowing people to clear their records of marijuana convictions is a crucial piece of addressing past disparities in the enforcement of drug laws.
"Ultimately, there is a real question about the right way to do expungement," said Deputy Gov. Christian Mitchell, a former state representative who's leading marijuana negotiations for the Pritzker administration.
"People shouldn't be in prison for things that would be legal under the bill," he said.
Moore Wolfe said the council will continue to talk with local law enforcement officials to discuss potential costs for the local criminal justice system.
Moore Wolfe said it is still too soon to predict what the legislation in its current form will mean for the city budget. The city could see a similar financial impact to that of the legalization of gambling however, the mayor said it is difficult to say until a final bill has been passed.
Video gambling machines were legalized seven years ago and since then Decatur's general fund has collected more than $6 million in tax revenue.
"We did not know all of the implications of legalizing gambling, and we did not expect it to be much of a money-maker," she said.
Decatur City Manager Scot Wrighton said it is too difficult to make any decisions until the governor signs a final bill.
"Exactly what is in the legislation seems to be changing almost daily, so it is really difficult to analyze," Wrighton said. "We just need to wait and see what the governor signs and go from there."
The Chicago Tribune contributed to this report. 
Contact Analisa Trofimuk at (217) 421-7985. Follow her on Twitter: @AnalisaTro