DECATUR — Central Illinois farmers, agriculture industry and advocacy groups lauded bipartisan support for the farm bill signed Thursday by President Donald Trump, looking forward to five years of certainty for its wide-ranging programs that touch millions of people each day.
"I'm really happy with it. It's a big victory for us just to see continuation and some kind of stability in agriculture, and I think that's what the farm bill provides is some predictability in what is otherwise very volatile time," said Adam Brown, whose family farms about 1,000 acres near Warrensburg.
"I'm looking to make some payments for next year, chemicals and fertilizers are up for next year," he added. "Machinery costs are up of course because of the steel tariff, and markets are down because of trade tensions with China."
U.S. Rep. Rodney Davis, a Taylorville Republican who helped negotiate the legislation, attended the bill signing ceremony at the White House. 
"Today is a great day not only for our farmers, but for our rural communities as a whole," Davis said in a statement. "This process has had its ups and downs, but at the end of the day we got a strong bill that benefits all Americans."
Cory Ritter, who operates a farm on about 2,000 acres of land in Blue Mound, said that he appreciates how the bill has a wide-reaching impact on several aspects of the nation's agricultural industry. He also likes that the bill was passed with a strong amount of bipartisan support. 
"I think that overall, it is a very good bill," Ritter said. "It's important to have a safe, secure food supply, and this helps ensure that this is possible."
Trump made quite an entrance Thursday. Minutes before signing the legislation, he tweeted a video of himself at the 2006 Emmy awards dressed like a farmer and belting out the tune to "Green Acres" with "Will and Grace" star Megan Mullally.
"Green Acres is the place to be. Farm living is the life for me," sang Trump, holding a pitchfork and wearing a white T-shirt, denim overalls and a straw hat.
The "Green Acres" tune then played just before Trump entered the auditorium where Senate Majority Leader Mitch McConnell, R-Ky., and other guests had been waiting for about an hour.
"Somebody had that and I said 'put it on. Not too much of it, but put it on,'" said Trump, a former reality TV star.
The lighthearted bill signing came a day before current stopgap government funding expires at midnight, which would impact U.S. Department of Agriculture because its fiscal 2019 spending bill is among the remaining seven appropriations bills that Congress has not passed. USDA is responsible for implementing the farm bill.
The final five-year farm bill sets policies and re-authorizes farm, conservation, nutrition, rural development, agricultural trade and other programs. The Congressional Budget Office says it would cost $428 billion for fiscal years 2019-2023 and $867 billion over a 10-year scoring window of fiscal 2019-2028. Nutrition programs will make up nearly 80 percent of spending.
The legislation would also remove hemp from the Controlled Substances Act, which would legalize hemp production. The 2014 farm bill, which expired Sept. 30, allowed limited hemp production for research projects approved and overseen by state and tribal governments.
However, Agriculture Secretary Sonny Perdue has said USDA will issue a proposed rule that would tighten the conditions under which states can use federal waivers to exempt single able-bodied adult recipients of SNAP with no dependents from work requirements. The rule could come as soon as this week.
We've written a strong bill for our farmers, but 80% of this bill is SNAP. While there is a slight increase in employment and training, not every able-bodied adult will have access to this job training program like they would have under the House bill.

— US Rep Rodney Davis (@RodneyDavis) December 12, 2018
The compromise legislation has generally gotten high marks from industry and advocacy groups for its handling of land conservation, organic agriculture research and education, trade promotion and other programs.
"To stick our necks out and plant a new crops when markets are weak is difficult to do, but with the corn and soy safety net  (through) the crop insurance, we're definitely more optimistic," Brown said. "If you choose the right program through crop insurance, you're going to protect yourself on price as well as yield losses."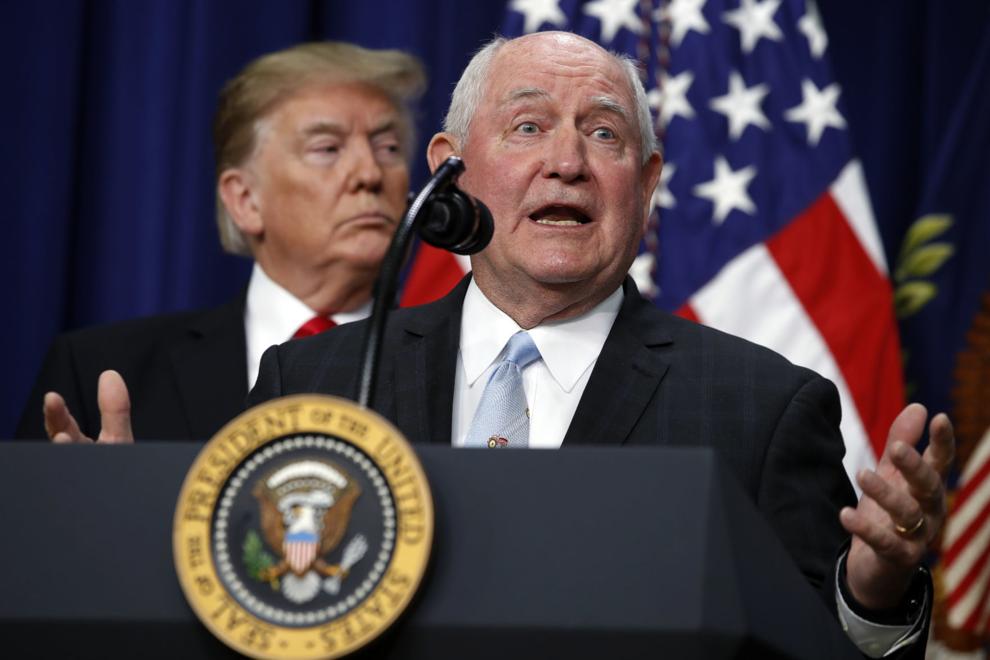 The bill is so wide-ranging that the Congressional Black Caucus cited provisions that would provide funding to establish research centers at three historically black land-grant colleges and universities, end a funding restriction on such educational institutions not applied to white land-grant colleges, and help black farmers document ownership of so-called heirs' property that is often passed down without a will or any record.
"The 2018 farm bill is a complete package that serves all Americans," said Richard Guebert Jr., Illinois Farm Bureau president. "It helps to ensure the food security and economic security of our nation. Directly or indirectly, it benefits everyone in towns large and small."
The Associated Press and Herald & Review reporters Jaylyn Cook and Tom Lisi contributed to this story.
---
MORE STORIES ABOUT THE FARM BILL