Council members Chuck Kuhle and David Horn were comfortably reelected to their second four-year terms, securing 3,119 votes, or 20.5%, and 3,096 votes, or 20.3%, respectively. Newcomer Ed Culp, the former Decatur Park District police chief, was also elected to serve on the seven-person body, winning 3,002 votes, or 19.7%.
The three finished well ahead of challengers Marty Watkins, Will Wetzel and Jacob Jenkins who received 16.6%, 11.8% and 11.2%, respectively.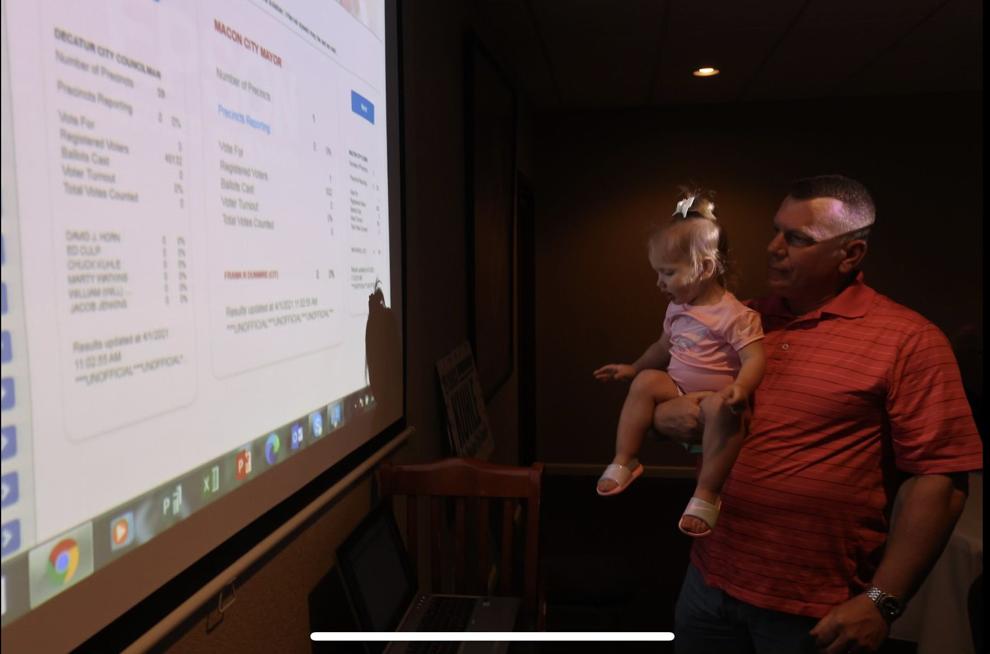 Just under 6,000 ballots were cast, or about 12.4% of registered city voters. 
Culp will take the place of retiring Councilman Pat McDaniel.
---
---
Supporters of Kuhle and Culp, including Decatur Mayor Julie Moore Wolfe, gathered at Doherty's Pub & Pins to watch results stream in. 
Speaking with more than half of city precincts reporting, Kuhle said he was confident he would maintain his top-3 status, noting that his best precincts had yet to report.
He acknowledged that he's taken "a lot of heat" for some of his votes these past four years.  
"I'm feeling pretty good and I think it's vindication for all those that maybe think I'm taking the city in the wrong direction," Kuhle said. "I don't think I am and I'm looking forward to serving four more years."
Culp described Kuhle as "a solid running partner of mine" and said that their views were fairly aligned on most issues. 
None of the four incumbents — Beth Nolan, Beth Creighton, Kendall Briscoe and Courtney Carson — chose to run for a second term.
"I feel the numbers are pretty good, I feel confident," Culp said. "I've had a lot of support from friends and family and people I've known throughout the community for years."
Culp said that "public safety is obviously in my wheelhouse" and will be an issue he emphasizes on the council, especially advocating for more staffing for the police and fire departments. 
He also said he will advocate for a local plan to deal with COVID-19. 
Horn said he looked forward to serving another four years.
"Well, it has been an honor and a privilege to serve the citizens of Decatur for the past four years, and I am looking forward to continuing to be a public servant for all citizens of Decatur," Horn said.
---
Replay: Decatur City Council debate  
---
There were a couple of key takeaways, namely that law enforcement had a good showing with Culp, a former Macon County sheriff's deputy, and Kuhle, who ran on a message of supporting the police, winning.
It was not a good result for those advocating for the reversal of the city's ban on recreational cannabis sales and related businesses. 
Kuhle repeatedly expressed his opposition to legal cannabis, while Culp said he was opposed to dispensaries but may be open to related businesses like cultivating facilities somewhere down the road.