DECATUR — With four home-schooled children, Jodi Haskins appreciates the resources the Decatur Public Library has to offer her family.
Yet, as her children get older, Haskins said the reasons for why they use the library are changing. By talking with the librarians, Haskins is able to discover new resources that can aid in teaching her children.
"We have come to value the library," Haskins said. "It offers some free online classes, which I never would have known about if a librarian didn't tell us about it."
With the number of books that are needed for assignments, Haskins said they would never be able to buy everything that is needed from a store.
The Haskins are an example of what library officials are taking under consideration as they finish gathering public input for their strategic planning process. Their goal is to set a path for the future direction of the library in order to provide needed resources for as many members of the community as possible.
"Libraries are special places for the community," said Stu Wilson, who works with Library Strategies Consulting Group, based in St. Paul, Minn. "They are so much more than books. It needs to be something that makes Decatur a better place to live."
Specifically, those participating in a recent community survey and strategic planning retreat suggested ways in which the library can appear more inviting for a broader range of community members.
Among the suggestions were improving the parking lot and opening an entrance on the second floor to more easily capture pedestrian traffic from the downtown business district and Central Park.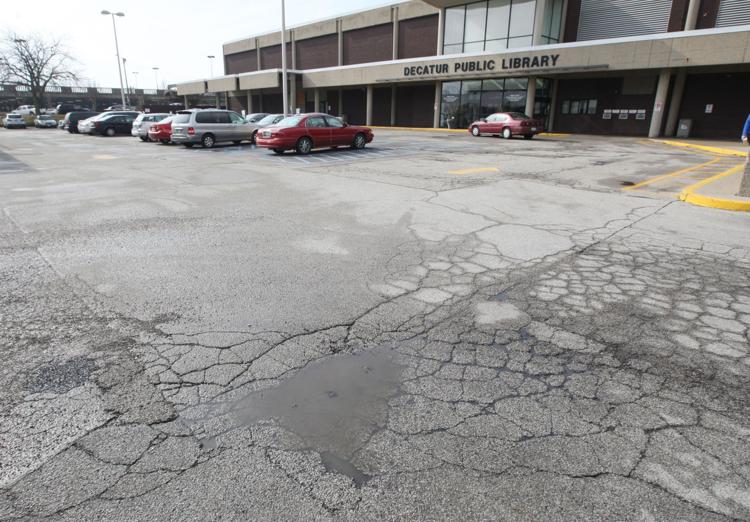 The biggest hurdle to overcome before implementing such suggestions would be cost, City Librarian Rick Meyer said.
Library Board President John Phillips said the goal is for the building to be open as much as possible, but it has limitations, such as the second floor not being built to support a heavy load of books.
"We have limits to what we can do here," Phillips said. "We want to be available for people to come use as it's a tremendous resource for the community."
About 89 percent of the library's funding comes from property taxes, 10 percent from the state and 1 percent from donations through organizations such as the Friends of the Library, Meyer said. The library has an annual operating budget of $3.5 million, as Meyer has led efforts to control costs while faced with declining revenue. Its budget was $4.5 million about five years ago before changes occurred, including it now operating as a city of Decatur agency.
You have free articles remaining.
About 40,000 library cards have been issued, representing nearly 55 percent of Decatur's population of 73,254, Meyer said. He said it offers 300 programs a year with 376,000 items loaned out, along with 47,000 others that are borrowed from other libraries.
The way information is being consumed is changing, as more users are going to electronic devices, and the library is trying to offer programs that interest a variety of age groups.
As the library evolves, collaboration with other groups in the community can help, said Jerry Johnson, Decatur Area Arts Council executive director.
"Collaboration has absolutely no limit to it," Johnson said. "The library can't be everything to everybody. Collaboration can make it a part of a lot of things."
The library should consider aligning its strategic goals with the mission of Grow Decatur, a community improvement initiative launched five years ago, said Wegi Stewart, Community Foundation of Macon County president. The goals should coordinate with other partners, including the city, county, school district and park district, she said.
Providing more gathering places, including a coffee shop, was among the suggestions that intrigued Samantha Carroll, a longtime user of the library who is a new member of its Foundation along with being on the Friends board for the past three years.
"I want to make it a place to come so others love it as much as I do," Carroll said. "I'm an avid reader, watch movies, always consuming information, so it's a destination. It provides more of a sense of community than other places I've lived."
Cafes are becoming increasingly popular ways to draw more people into a library, consultant Nick Dimassis said.
"It's about learning to engage more of the whole city," said Dimassis, the Beloit Public Library director in Wisconsin. "It's gaining a lot of opportunity here as well as reaching out to others to make connections to realize the value of the library."
The library is on prime real estate with a parking lot that, if repaired, can be leveraged to attract more users to the building,  Dimassis said.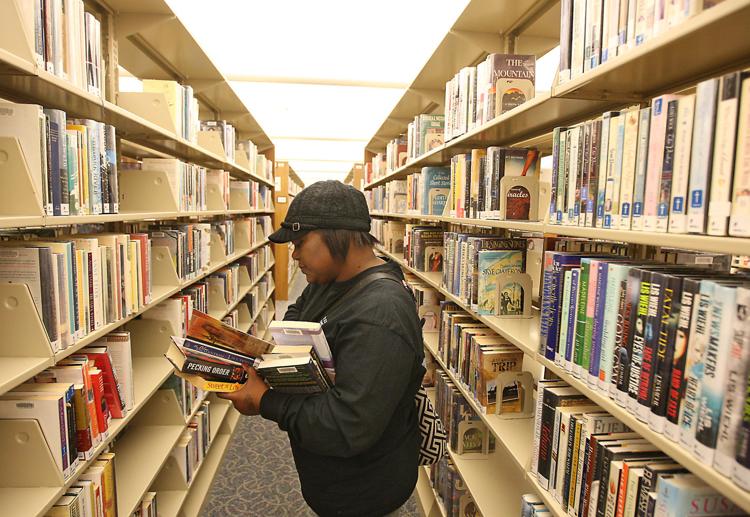 Ultimately, what the library is able to offer will help determine the value it has for more members of the community, including Kat Smalley, who considers herself mostly a nonuser of its services.
"It's an important resource," Smalley said. "We want to be pushing our community forward. The role of the library is more abstract. It's a hub for information. I want a reason to come visit."
The consultants are drafting the strategic plan, to be presented to the library board.
"It's really exciting to see what is happening with engagement in so many different ways," Wilson said.
Meyer said the goal is for the board to consider changes and have the plan approved as early as April.