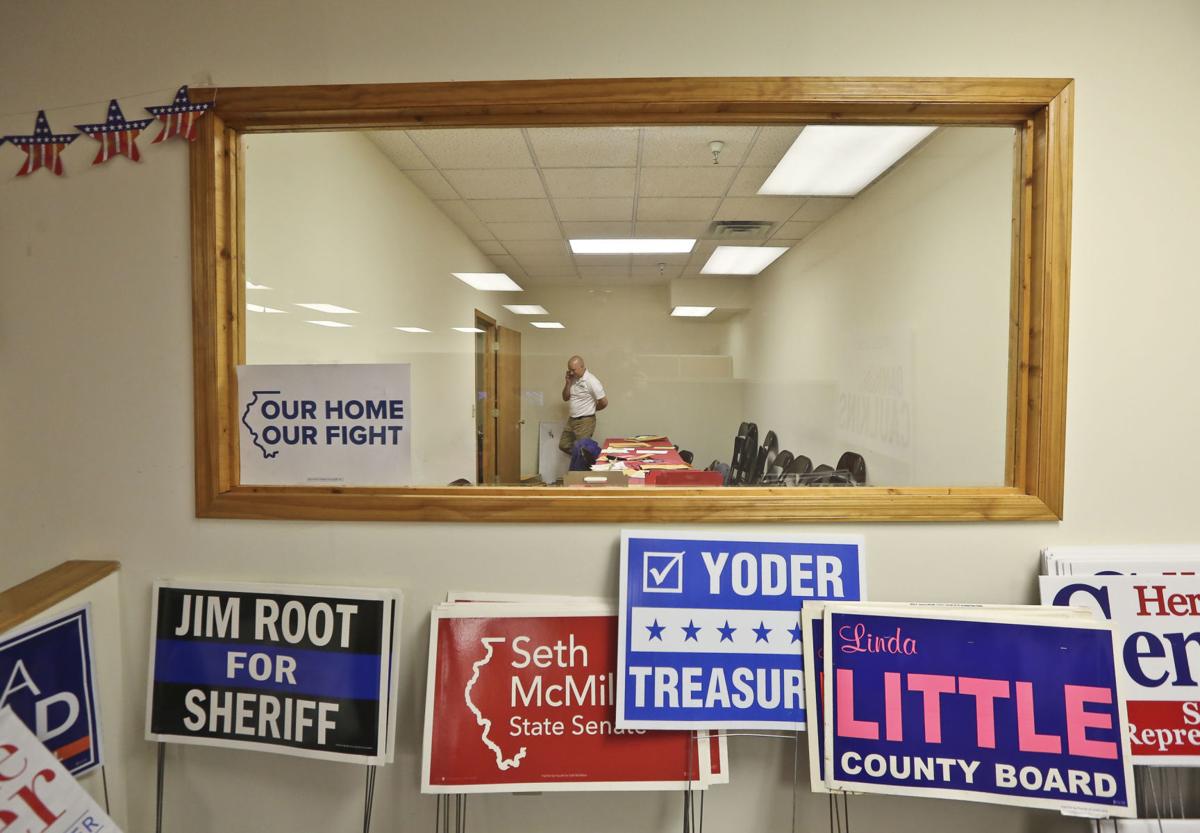 DECATUR — As he looked over last week's election results in Macon County, longtime Clerk Steve Bean said there was one major takeaway.
"The biggest notice is that this is no longer a Democratic County," he said.
While a "blue wave" helped Democrats sweep all of the statewide races, Macon County stood out as a red wall. In contested races against Republicans, only three incumbent Democrats won the county: Secretary of State Jesse White, state Sen. Andy Manar and state Rep. Sue Scherer.
Democratic candidates won re-election to the county board in two contested races. In both cases, there were two Democrats and one Republican vying for two open seats, with one Democrat and one Republican winning in each race.
It's a marked change for what had once been a Democratic stronghold that helped secure a path for lawmakers such as U.S. Sen. Dick Durbin and the late state Sen. Penny Severns.
"It's been trending more toward conservatives for a number of years now," said Bruce Pillsbury, chairman of the Macon County Republican Party. "I think this was a good example of that."
Statewide, Democrat J.B. Pritzker's cruised to a landslide victory, 54 percent to 39 percent, over incumbent Republican Gov. Bruce Rauner. But Rauner had much more support in Macon County: Here, he defeated Pritzker by 5,426 votes, claiming 52 percent of the 38,651 ballots cast in the race.
Democrats also retained control of the attorney general, secretary of state, comptroller and treasurer offices, on top of a super-majority in each chamber of the General Assembly. They were also able to flip two congressional seats in suburban Chicago that were held by incumbent Republicans.
Macon County also played a role in helping U.S. Rep. Rodney Davis, R-Taylorville, clinch his fourth term representing the 13th Congressional District. It was a close race, with Davis defeating Democratic challenger Betsy Dirksen Londrigan of Springfield by just 2,730 votes across the 14-county district. But in Macon County, his victory was more decisive, as he got 6,778 more votes.
Scherer, of Decatur, and Manar, of Bunker Hill, both coasted to victory. However, Bean noted that both of their districts only feature the central areas of Decatur, one of the lone reliably Democratic spots left in the county.
For Democrats, a week of crushing results
Democrats had some reason for optimism after the March primary election when nearly 700 more people cast Democratic ballots than Republican ballots. Bean said at the time that Democrats had not outvoted Republicans in a nonpresidential primary in Macon County in over a decade.
Bean pointed at the Macon County sheriff's race between Democrats Jon Butts and Brown as the reason for the increase. Root was unopposed in the GOP primary.
Macon County Democratic Party Chairman Jim Underwood at the time said he thought growing dissatisfaction with Republican President Donald Trump and Rauner's fights against organized labor also played a role, and expressed hope it could be sustained into November.
Underwood remained optimistic about the party's chances through Election Day — until the results came in. Now he is left with questions about where the party goes from here.
"We're just going to have to analyze it," Underwood said. When asked if there are ways for Democrats to regain their footing in the area, Underwood said he did not have a ready solution.
"I just don't know … I wish I had the answer," he said, "but I'm going to keep searching for it."
In the county, Democrats hold their nine county board seats and the auditor, recorder and state's attorney's offices.
Macon County Board Chairman Jay Dunn, a Democrat, said Tuesday's results inspired a mix of surprise and disappointment.
Among the most notable races were in county District 1, where Democrat Kevin Meachum, a 20-year board member, finished third in a three-person race for two board seats. One seat went to incumbent Democrat Laura Zimmerman, while the other went to Republican Linda Little, who has previously served on the county board.
In county District 3, Democrat Jerry Potts, who has served since 2003, lost his re-election bid to Republican Jim Gresham, who like Little has previously served on the county board.
Dunn said he was not sure why Democrats fared poorly Tuesday.
"I'm not even sure how I ended up getting re-elected," said Dunn, who finished first out of three candidates for two open seats in District 4. "I never bought into the big 'blue wave,' but I thought we had more momentum locally than what we ended up with."
From the other side of the aisle, Pillsbury said the results were another example of how well the conservative message has been received locally.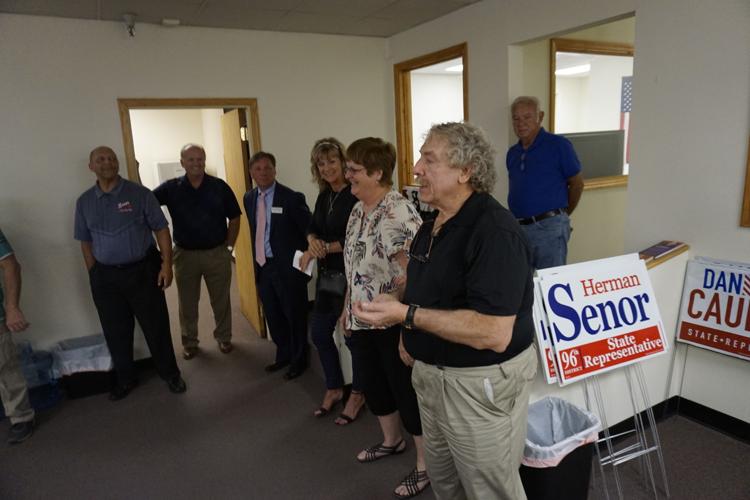 "I think basically Macon County is no longer considered a blue county," he said.
Low city turnout, big red turnout elsewhere
A shift to the right of the political spectrum isn't uncommon for a county outside the Chicago area. But Bean, a onetime chairman of the county Democratic Party, said the change is surprising given the importance of Macon County for past Democratic candidates. In addition to Durbin and Severns, Bean pointed to support for former U.S. Rep. and onetime gubernatorial candidate Glenn Poshard.
Bean said the party this year has been unable to garner interest in areas outside the city's core.
"Outside the Decatur Township, Democrats have not been as active as they should have been," Bean said, noting he was speaking as a Democrat and not in his capacity as clerk. "The Democrats basically gave up on everything outside the township, and I think that really hurt them."
When told of Bean's comment, Underwood said he was not sure "how much stock I would put into that," adding later that Democrats would regroup once all provisional and outstanding absentee ballots are counted and discuss which direction to take the party.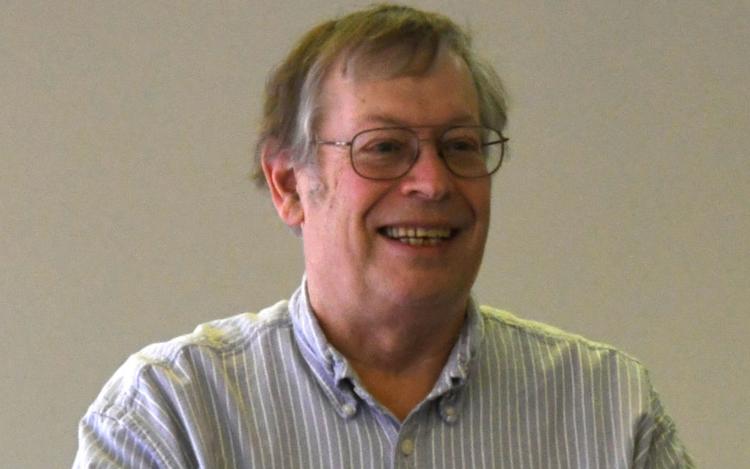 An analysis of precinct results shows that Decatur residents remained supportive of Democrats, but turnout wasn't high enough to carry their candidates to victory.
Macon County has 72 voting precincts divided by township. Most of the city of Decatur is in the Decatur Township, while the northern part of the city and Forsyth are in Hickory Point Township.
Overall turnout for the county was 52 percent, the highest in 20 years, and voters cast more than 38,000 ballots.
Of those, 14,456 came from Decatur Township, where Pritzker easily won by more than 2,000 votes — yet turnout there was just 44 percent.
Outside the central and southern parts of Decatur, turnout was near 58 percent, and Rauner secured more than double Pritzker's votes there.
The major population areas outside of Decatur showed up Tuesday, and voters in those locations went overwhelmingly Republican.
Hickory Point Township, which covers Decatur north of Pershing Road and all of Forsyth, saw 58 percent of its 12,965 registered voters cast ballots in the governor's race. Rauner won there with more than 1,500 more votes than Pritzker. Mount Zion saw a similar turnout number, and Rauner again secured more than double the ballots that Pritzker did.
Libertarian candidate Grayson "Kash" Jackson picked up 1,240 votes overall, and Sam McCann, running with the Conservative Party, earned 2,377.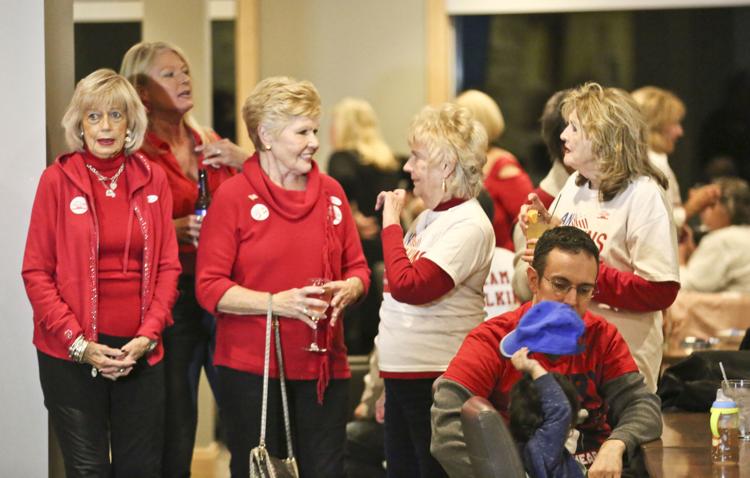 Shifting demographics hurting Democrats
If Macon County Democrats are going to strengthen their position locally, demographics may present a challenge.
Studies from groups such as the Pew Research Center have found that those who identify with the Democratic Party are trending toward being younger and more racially diverse, and typically have at least some college education.
The most recent data from the U.S. Census Bureau shows Macon County's makeup is markedly different, skewing older and less racially diverse than the national average.
As of last year, 78.1 percent of the county's population was white, compared to 72 percent of the national average. Another 17.5 percent were African-American, more than the national average of 12 percent. Hispanics or Latinos make up only 2.3 percent of the population in Macon County, well below the national average of 18.1 percent average, and Asians made up only 1.2 percent, below the national average of 5.8 percent.
Nearly 20 percent of the county's population is 65 or older, above the national average of 15.6 percent. The national average for a college education is 30.3 percent, higher than the 22.8 percent of county residents who have one.
The same studies find the strength of the Republican Party is an older, whiter demographic. Those with a high school education or less are generally split between the two parties.
Underwood noted the party has made some inroads with Millikin University and Richland Community College students. With local demographics leaning in the Republicans' favor, however, he hopes Democrats can find a message that also resonates with those who tend to vote conservative.
"We're just going to have to look and find better ways to communicate with the voters," he said. "That's all I can hope for."
One person who is not ruling out Democrats is Pillsbury, who rejected the idea the county is becoming a stronghold for conservatives.
As he sees it, Democrats could still pose a challenge to Republicans with the right candidates. Pillsbury acknowledged the party's difficulties in challenging Manar's Senate seat, even with someone Pillsbury considered a quality opponent this year in Seth McMillan of Taylorville.
Still, if Democratic and Republican candidates were on equal footing with money and public awareness, Pillsbury believes county voters would choose the conservative option.
"We have had some setbacks, but (the county) generally seems to be leaning red for the last 10 to 15 years," he said. 
---
HOW DID YOUR PRECINCT VOTE? 
Contact Ryan Voyles at (217) 421-7985. Follow him on Twitter: @RVVoyles