DECATUR — Macon County officials have tentatively approved tapping into reserves to avoid three probation department employees being laid off.
Finance Committee members Wednesday voted unanimously to approve a provisional budget from the department that provided an additional $150,000 to keep the employees.
"Once again, the county picks up the state's slack," Probation Services Director Pat Berter said after the meeting. "That's what they've been doing all along, and we really appreciate it."
Probation services are part of the Administrative Office of the Illinois Courts, which is required to reimburse the county for the officers' salaries. Last year, the courts were only able to pay back counties for 81.5 percent of the salaries.
Across the state, probation departments are funded in three categories: grants and aid, pretrial and salary subsidy. The grant positions were funded at 69 percent, the pretrial at 58 percent and the salary subsidy is capped at $12,000, while the county picks up the rest.
County finance Chairman Kevin Greenfield said during and after Wednesday's meeting that Berter has done an excellent job of budgeting in past years, and it upset him that the department was essentially punished by the state for trying to be financially frugal.
"Pat has done a helluva job, and he was penalized for cutting three positions," Greenfield said. "The state penalized him for the good job he has been doing, and I do not think we should be penalizing him any more."
Berter kept three positions vacant this year in the hope of avoiding layoffs if there were state or county funding cuts. He thought he would be able to eliminate the empty spots. Instead, the state cut $160,000 from the budget because the positions were not filled, in addition to more than $97,000 in more general cuts.
Greenfield and county board Chairman Jay Dunn said they would look to the county's reserves for the $150,000, as well as newer revenue sources such as the Radford's Run Wind Farm, which went operational this year in the norther part of the county.
"We got enough money in the fund balance to help him this year," Dunn said. "Next year, I'm not so sure."
The Finance Committee helps to develop the county's annual budget for the fiscal year that begins Dec. 1. A tentative budget is expected by next month, with the county board to vote on a final budget by November.
While other county departments have been asked to trim spending, board officials said probation was an issue they had to address, as cuts from the state could affect staff safety.
The 31 employees of Macon County's probation department handle more than 2,000 juvenile and adult cases, interview offenders and write reports for the court. Their job is to oversee people placed on probation by judges and ensure that the conditions of their release — such as substance abuse treatment, community service, restitution to victims and sex offender registration — are being met.
"It's the county's responsibility to make sure we don't send you out there when you're not safe," Greenfield told Berter during the meeting.
Local law enforcement says the department has helped them in a number of ways to help make the community safer, from investigating any suspected criminal activity by people on probation to providing a cheaper alternative to incarceration.
Despite the vote, the mood was dire during most of the discussion. Officials said a number of factors could create even more hardships come next year, including uncertainty as to whether the state will come through on its funding, the county's own difficult financial situation and the imminent departure of Sheriff Howard Buffett, whose term expires on Dec. 1.
Buffett, son of billionaire investor Warren Buffett, is a Decatur philanthropist who has given millions to local organizations and agencies in recent years through his private foundation.
Berter said that Buffett's foundation is paying more than $120,000 to cover the cost of probation services, with the "big ticket item" being the Hybrid Court, a court for people with nonviolent offenses whose crimes are related to drug or alcohol abuse. Probation officers supervise participants, who must comply with substance abuse treatment, have weekly reviews on sobriety and pass random drug tests.
When Buffett leaves, it will become more difficult to fill budgetary holes, and the county would be unlikely to tap its reserves like it did Wednesday night, Greenfield said. 
"We cannot continue to rely on the Buffett Foundation," he said. "This year, I think we can find the money, I cannot make that guarantee next year."
---
Some of what the Buffett Foundation has funded in Macon County
Decatur school district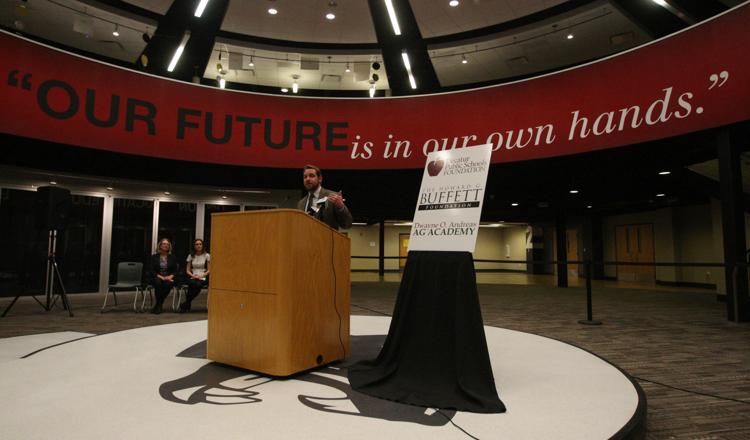 Macon County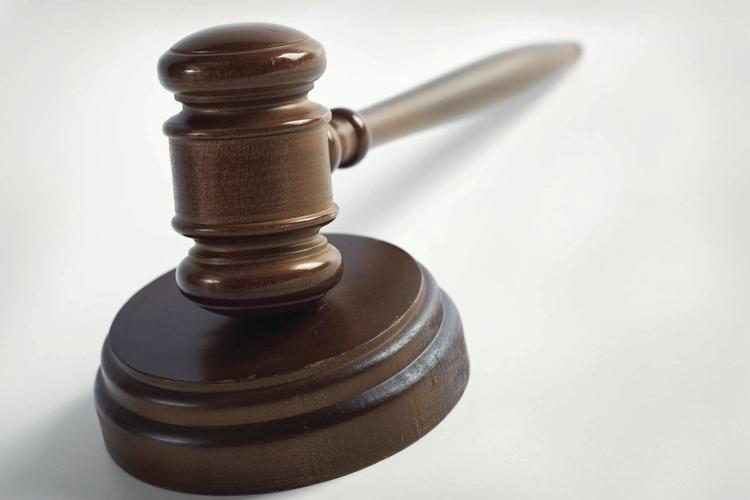 City of Decatur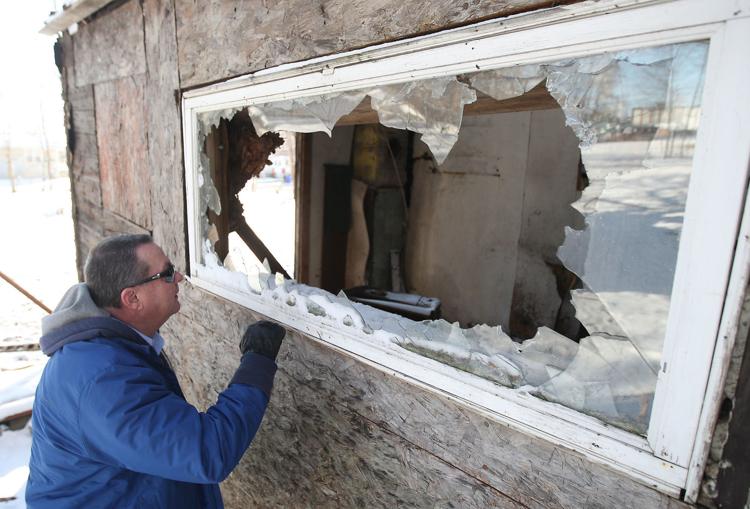 Macon County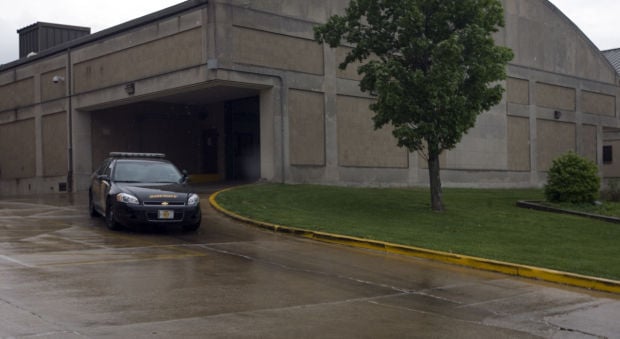 Central Illinois Regional Dispatch Center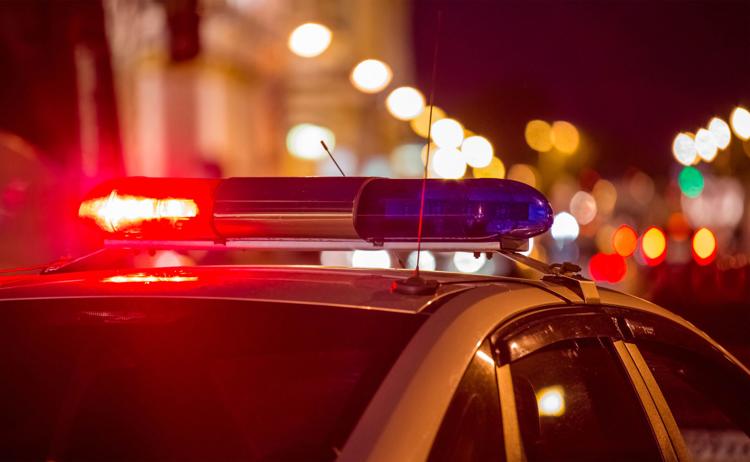 Boys & Girls Club of Decatur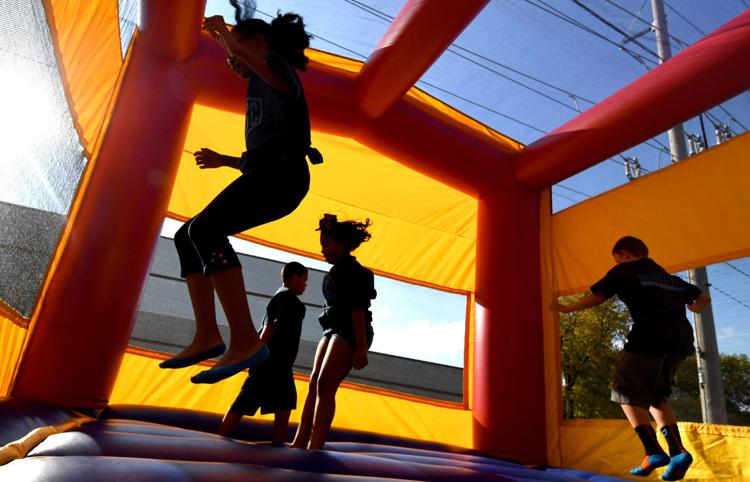 Dove Inc.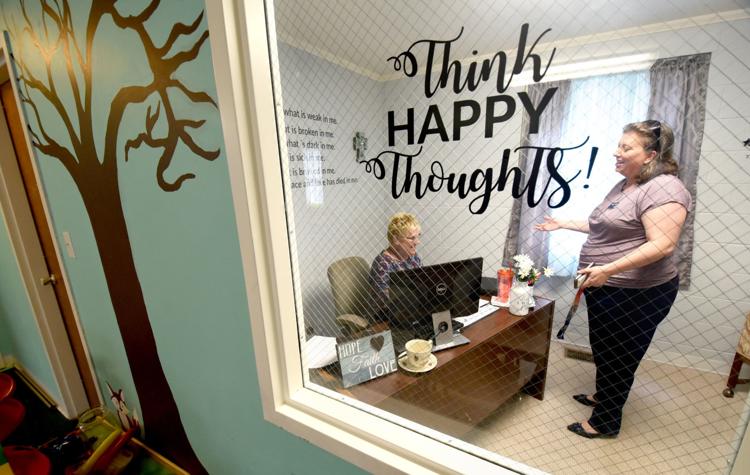 Children's Museum of Illinois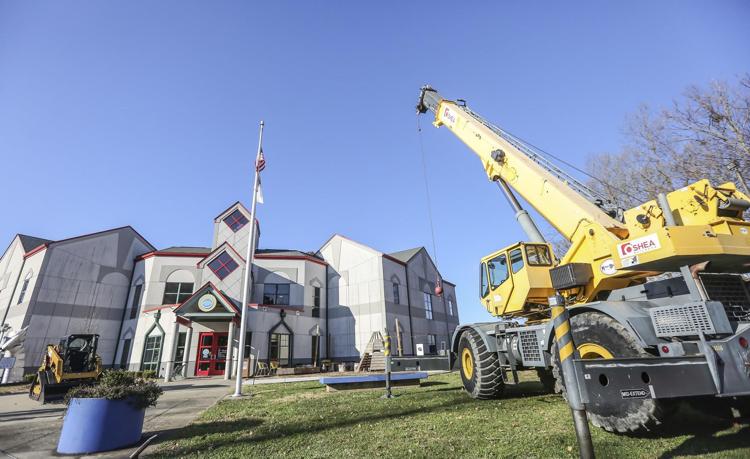 Macon County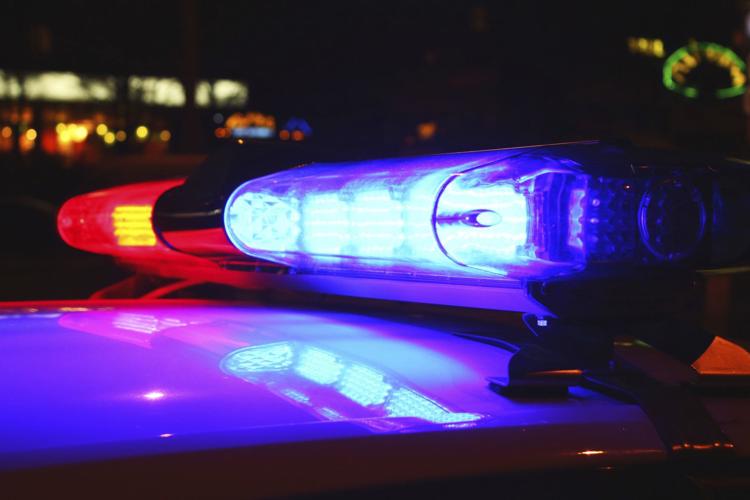 United Way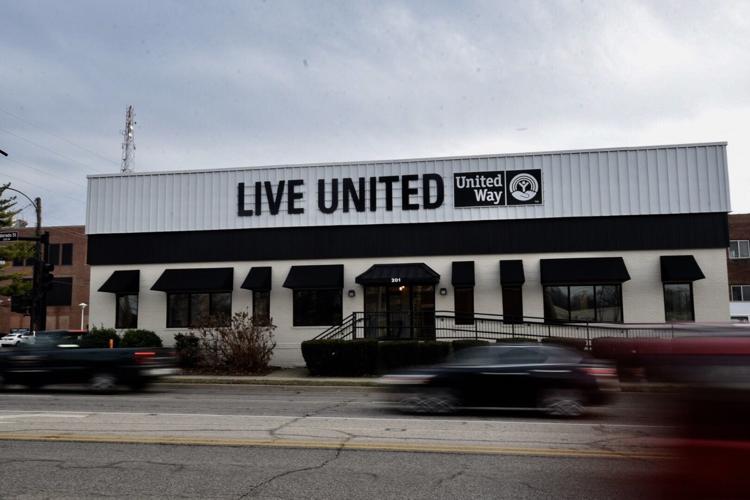 City of Decatur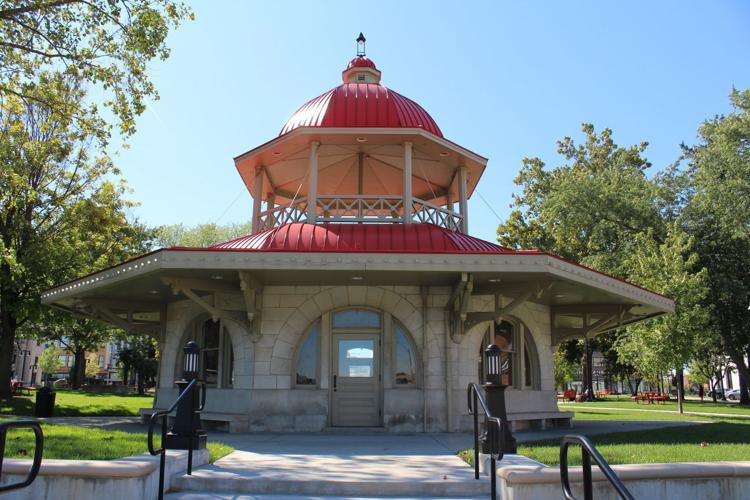 Law Enforcement Training Center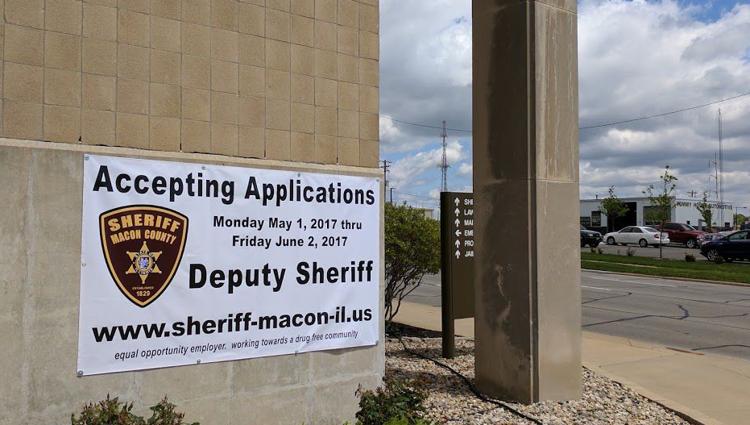 Decatur Park District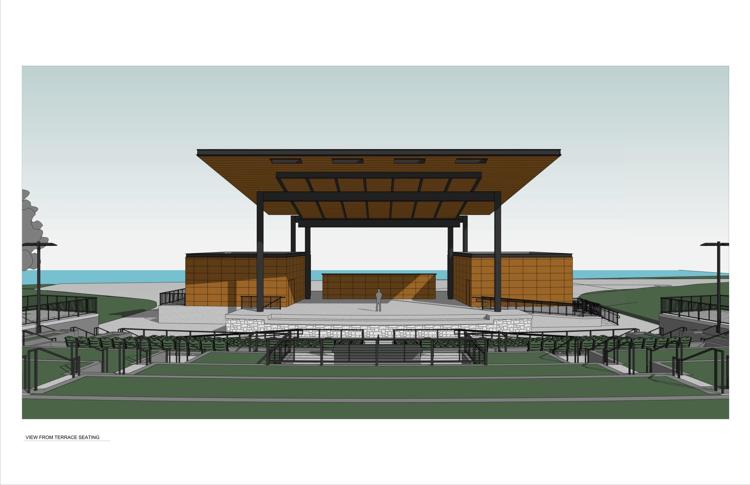 Decatur Park District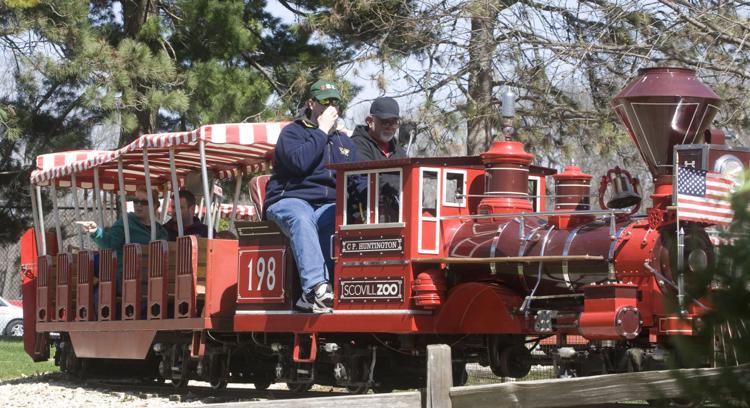 Other donations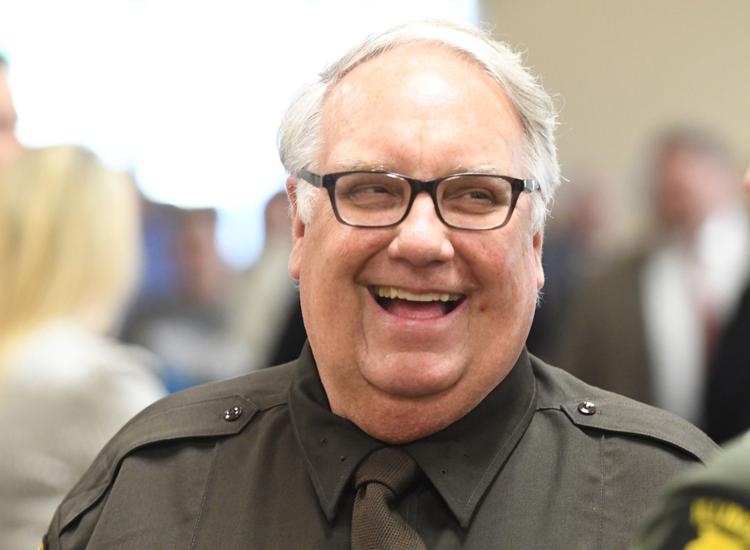 Other donations