DECATUR — The chairman of the Macon County Democratic Party in a statement said Republican sheriff candidate Jim Root is misleading voters in remarks Root made while announcing that he intends to contest the Nov. 6 election results.
Root's Democratic opponent, Tony Brown, was sworn in as sheriff Nov. 30 after the certified election results found him to have won by one vote. Two uncounted votes for Root were later found, according to former County Clerk Steve Bean, and Republicans have asked newly elected County Clerk Josh Tanner to name Root as sheriff instead.
"Making inaccurate statements and misleading the voters will not change the results of this race," Democratic chairman Jim Underwood said in the statement released to media outlets Thursday morning, later adding: "Politicizing this matter any further will not change the results of this race."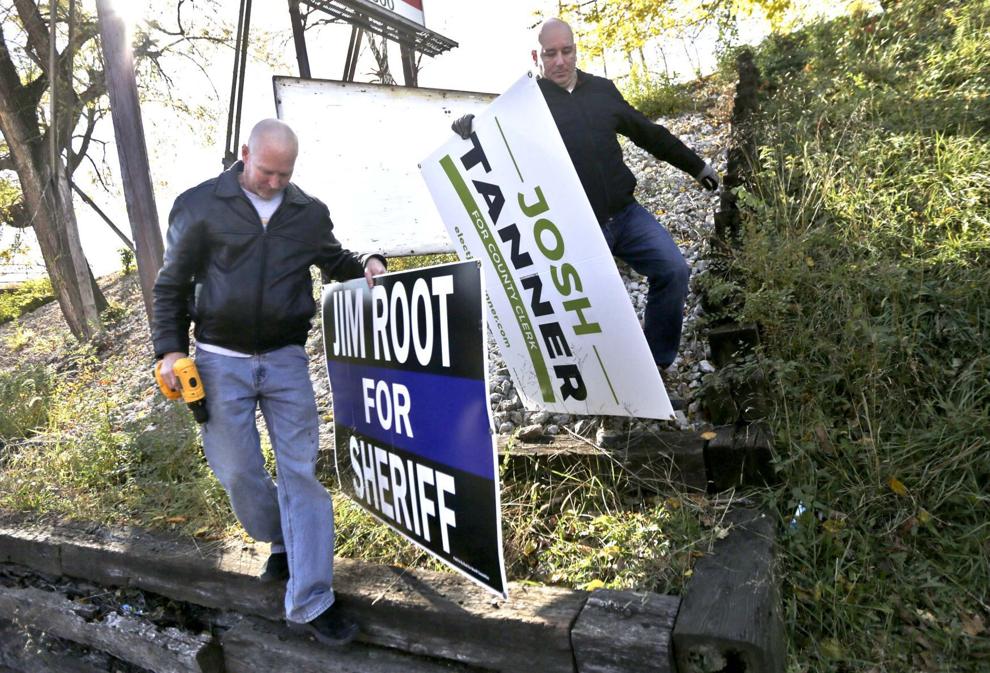 Underwood said the Democratic Party strongly disagrees with the contention that there are two valid ballots that would change the election results and with the Republicans' position that the outcome could be overturned outside of the court system.
Root could not immediately be reached for comment. Macon County Republican Party Chairman Bruce Pillsbury declined to comment on Underwood's statement, saying he will let the legal proceedings determine what happens next. He did reiterate his hope that a full hand recount would occur to answer any lingering questions about the race.
In a text message Thursday evening, Brown said he agreed with the sentiments shared by Underwood.
"I do believe in the legal process and any citizens' right to utilize it," Brown said.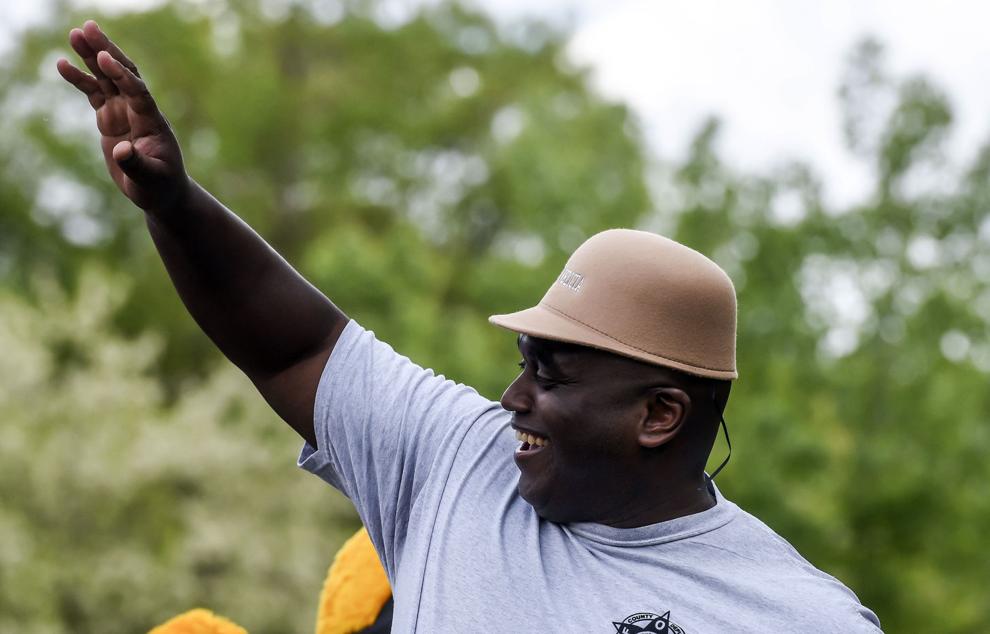 Root subsequently sought a discovery recount, which is nonbinding and used to gather evidence to ask the courts for a full recount. The discovery recount, which took place Nov. 30, allowed Root and his team to review up to a quarter of Macon County's 72 precincts. That process revealed two uncounted ballots, both for Root, in Hickory Point 1 precinct.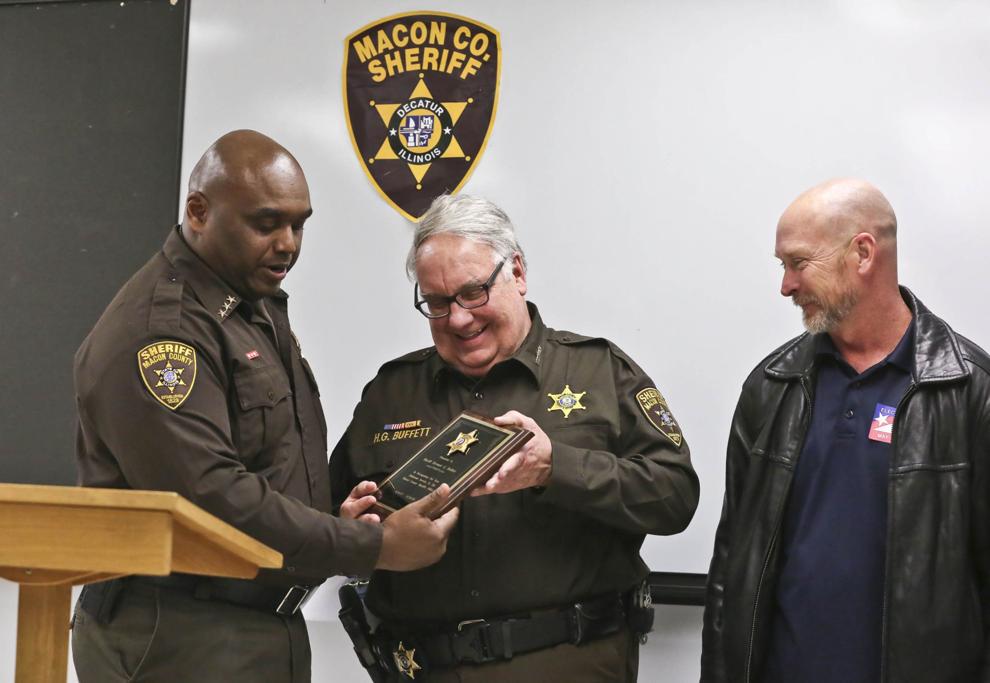 Under state law, the person seeking a full recount is responsible for its costs. Root had publicly called for Brown to join him in seeking the recount, but said Wednesday that Brown had indicated he would instead oppose the measure.
Root also said there was a ballot in his favor in a ballot box in Hickory Point 7 precinct that was read by the machine as blank, as well as tabulating machines that, on two separate occasions, did not yield the same results on the same ballots.
"Tony and I both fought hard to secure election," Root said Wednesday. "If the roles were reversed, I would not be comfortable hiding behind a one vote flawed technical victory."
His statement was the first departure from what had been a heated but amicable race. The two men, both top lieutenants in the sheriff's office, had hugged after Brown's swearing-in ceremony and repeatedly expressed respect and friendship for one another.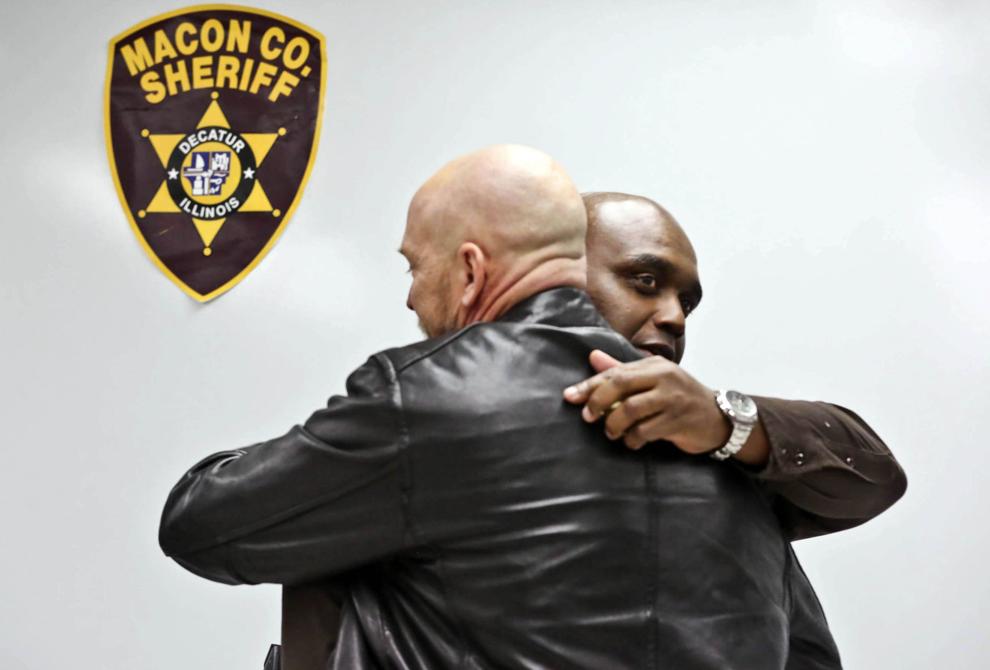 Brown said in a text message Thursday that he was not present during the discovery recount and could not "speak on the specifics of it." He had previously said Root had a right to seek the recount and that he would have done the same in Root's position.
Underwood's full statement is below:
We acknowledge that it is well within Lt. Jim Root's right to try and contest the certified results in court. That being said, we are extremely disappointed that Lt. Root and his attorney have chosen to mischaracterize the results of last week's discovery recount in an effort to confuse the public. The fact is Lt. Root and his legal team hand-selected 18 precincts to recount that were most favorable to him and when all the eligible ballots were recounted in those precincts, Sheriff Brown was still the winner.
We strongly disagree with the suggestion that there are two valid and uncounted ballots that change the result of this election, as well as the idea that the lawfully certified outcome can be overturned by any entity but the judiciary. Making inaccurate statements and misleading the voters will not change the results of this race.
It is Lt. Root's responsibility to contest this election as well provide evidence that the election results as certified by the County Clerk were wrong. For Lt. Root to suggest that Sheriff Brown join him in this effort makes no rational or legal sense.
The Macon County Democratic Party would respectfully request that Lt. Root and his legal representatives allow the judicial process to work and refrain from making any further statements about this case until all of the evidence and facts are presented in a court of law. Politicizing this matter any further will not change the results of this race.
We have faith in the process and strongly believe that once all of the evidence has been brought forward that Sheriff Brown will continue to serve as the Sheriff of Macon County.
---
PHOTOS: Democrat Tony Brown sworn in as Macon County sheriff
Contact Ryan Voyles at (217) 421-7985. Follow him on Twitter: @RVVoyles