Department heads in Macon County government have already looked at broad brush ways they can save money, responding to a request from the county board's Finance Committee.
A meeting of that committee Monday evening passed a resolution telling the department heads to have firm cost savings plans in place by May 15. The finance committee wants the cuts to be ready to roll by May 18, before the start of the next pay period.
Department chiefs in areas ranging from law enforcement to health have identified savings so far that add up to around $150,000 in non payroll costs. Finance committee member Laura Zimmerman, D-Decatur, said savings like that will at least give the county "breathing space" while it figures out more long-term savings. Those cost trims could involve wide-ranging packages of early retirements and job furloughs and a hiring freeze. One idea floated by Auditor Carol Reed and County Clerk Josh Tanner looked at furloughing up to 25% of the workforce at one extreme.
Zimmerman said it was encouraging that department heads appeared to realize the magnitude of the financial cost crunch brought on by the COVID-19 emergency that the county was facing.
"It seems office holders are aware and buying into the face that cuts are going to have to be made," she added.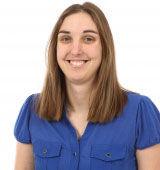 The question remains, however, how deep those cuts will eventually turn out to be. With sales tax revenues expected to collapse by margins not yet clear, predicting the precise degree of revenue shortfall is difficult. Macon County Board Chairman Kevin Greenfield, R-Decatur, has previously said the county's budget could be looking at a $1 million deficit.
The finance committee can't compel departmental cuts by itself, but a two-thirds vote of the full county board could do so. Greg Mattingley, R-Decatur, told the finance committee that tough decisions will have to be made and he said he was surprised to see some department heads apparently worried that imposing cuts and furloughs might make key employees leave in search of other jobs.
"Apparently they haven't seen the unemployment claims that have been filed in this state, because there aren't jobs out there," he added. "I don't see people uprooting their lives and heading out to God knows where if faced with a few months of furlough. So scare tactics do not influence my decision and will not influence my decision."
The finance committee plans to meet in a special session by May 15 to review the detailed savings outlined by the department heads.
---
---
YOUR TURN: Share your face mask selfies
Contact Tony Reid at (217) 421-7977. Follow him on Twitter: @TonyJReid
Get Government & Politics updates in your inbox!
Stay up-to-date on the latest in local and national government and political topics with our newsletter.