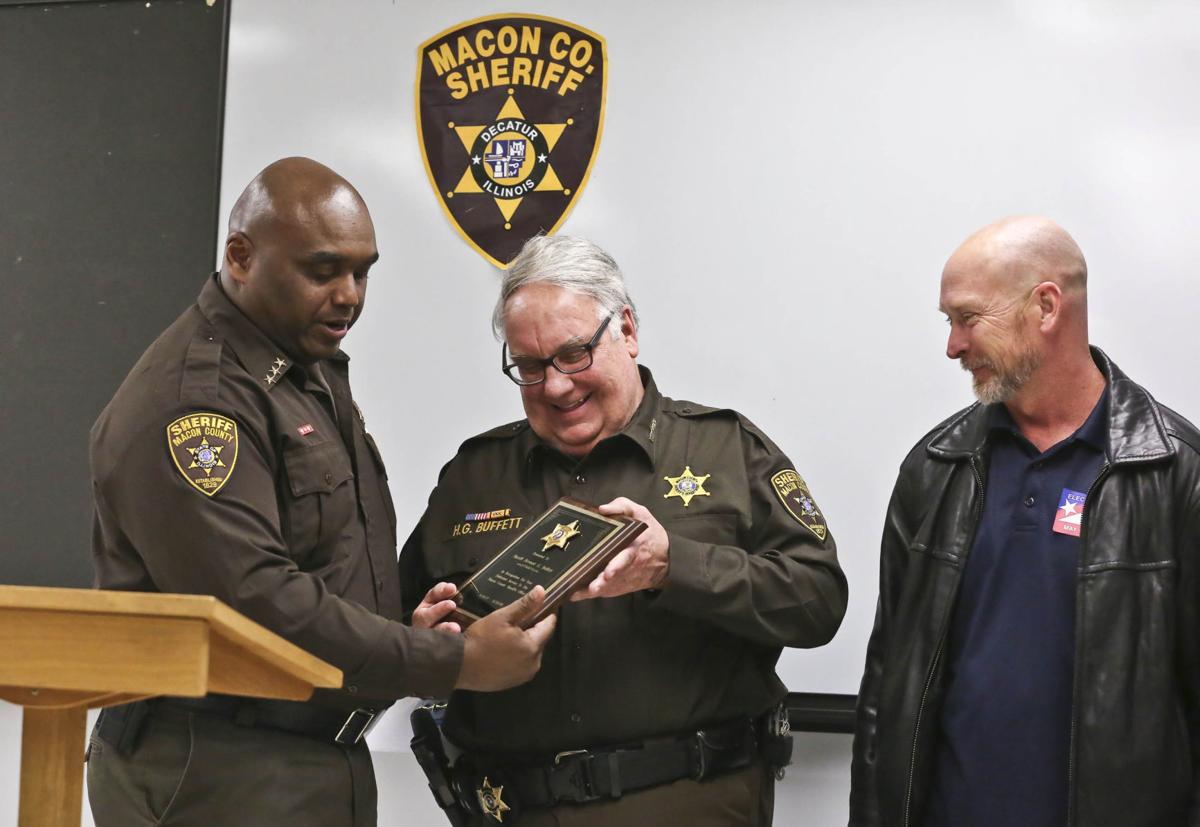 DECATUR — A legal battle over results of the November 2018 Macon County sheriff's election has been placed on hold and there will now be a hand recount of all ballots, according to a joint statement from Sheriff Tony Brown and his challenger, Lt. Jim Root. 
The big question now is whether this recount will finally settle the results of the election, which gave victory to the Democrat Brown by just one vote over Root, a Republican. Lawyers for both sides said that all depends on how the painstaking review of some 40,000 individual ballots turns out. 
One looming possibility is that the recount will simply leave the parties back where they started, arguing over a few disputed ballots. Asked that question, John Fogarty, the attorney representing Root, said Wednesday: "There will likely be ballots that we will argue over. But depending on where the actual count is, those arguments may not be necessary. If we are arguing over two ballots and the margin is 10, you know then it won't matter."
Fogarty said the crucial first step to resolving the election was having an accurate and precise recount to better show Root and Brown where they stand. "The advantage for all parties would be that then we will know who has got what cards, what hand, and that I think helps everybody along by kind of streamlining the process."   
Chris Sherer, the attorney representing Brown, agreed that the path forward will be a lot clearer once there is a thorough and complete recount. He said both parties had spent the last week working on a recount agreement and he expected the Champaign County Judge brought in to handle the disputed election case would soon issue an order authorizing the recount. 
Asked if we're talking days before that order is issued, he said: "I would think so, but I am not 100 percent sure. There are multiple people involved in this and we are all trying to coordinate and row in the same direction."
Sherer's Springfield office had issued a press statement announcing the recount after the Herald & Review asked about the status of the legal petition that Root had filed in December 2018. Root confirmed separately that he had also authorized the press statement. 
The statement came after a trial in Urbana over disputed ballots was due to get underway Monday in front of Champaign County Circuit Judge Anna M. Benjamin. A court docket entry dated Wednesday said the trial had been "vacated" after a telephone conference between the lawyers and "representation the parties have reached a preliminary agreement," a reference to the recount.   
The statement said that recount will be conducted by Macon County Clerk Josh Tanner, who was himself elected November 2018 and did not handle the initial election or discovery recount. 
"While both Brown and Root maintain their positions with respect to the election contest, both agree that conducting a full hand recount at this juncture will aid in the disposition of the election contest, and ultimately benefit the citizens of Macon County," the statement said. 
You have free articles remaining.
Tanner said he was aware of the recount agreement but said he had to await the judge's formal order before he could proceed. He said the recount will come at taxpayers' expense, and might run to several thousand dollars, depending on how many "sets" of election judges are involved. A set of judges is one Democrat, one Republican, and Tanner said he has a long list of such judges to choose from who are appointed for two year terms.
"My election judges are paid $10 an hour, so it's not terribly expensive for my part," he added. Logistically, however, fitting in a recount of a major election with another election looming in March, and with early voting starting Feb. 6, wasn't great timing for his office, Tanner said. 
The county clerk said he will have a lot of logistical and other details to work out with the sheriff's race attorneys once he receives the judge's order for the recount. Asked how unusual such a recount was in a race of this size, Tanner said: "It's relatively rare; it does happen, but it is rare."    
The final 2018 election tally had seen Brown, who had been a lieutenant with the sheriff's office, declared the winner by a margin of 19,655 to Root's tally of 19,654 votes after all provisional and mail-in ballots were counted.
Root, a Republican who continues to serve as a lieutenant with the sheriff's office, had held a 99-vote advantage on Election Day. 
Root challenged the results and asked the Macon County Circuit Court judge to name him to the office. Root and local GOP officials have said there is evidence of multiple errors made during the election and had sought to persuade the judge that the wrong person was named sheriff.
The full joint statement is below:
The race for Sheriff of Macon County in November of 2018 was decided by 1 vote, with Tony "Chubby" Brown tallying 19,655 votes to 19,654 votes for Jim Root. Root and Brown have litigated this outcome since December of 2018.
The parties have now come to an agreement, however, to conduct a full hand recount of all ballots cast in the 2018 Macon County Sheriff's race. While both Brown and Root maintain their positions with respect to the election contest, both agree that conducting a full hand recount at this juncture will aid in the disposition of the election contest, and ultimately benefit the citizens of Macon County.
It is expected that the Macon County Clerk will conduct the hand recount over the next several weeks. The parties have agreed to refer questions to their counsel until the completion of the full hand recount.
GALLERY: Macon County sheriff's candidates Jim Root and Tony Brown
Brown_Tony 2 11.30.18.JPG
Brown_Tony 6 11.30.18.JPG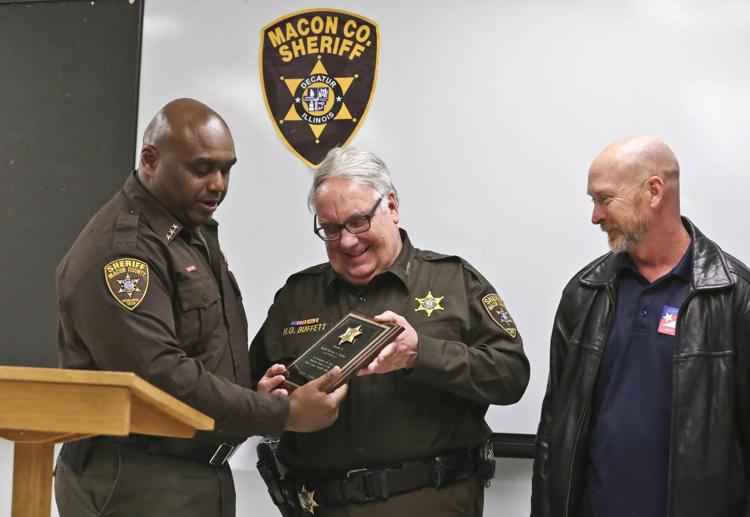 Tony Brown 2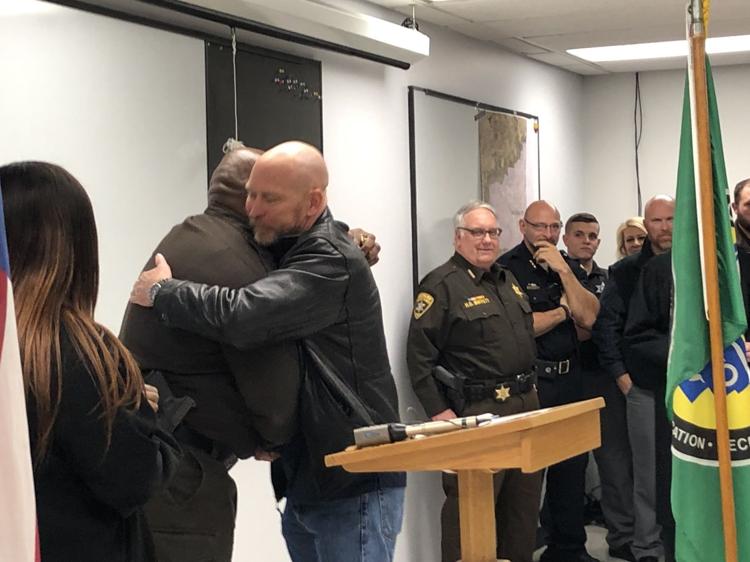 Root_Jim 11.30.18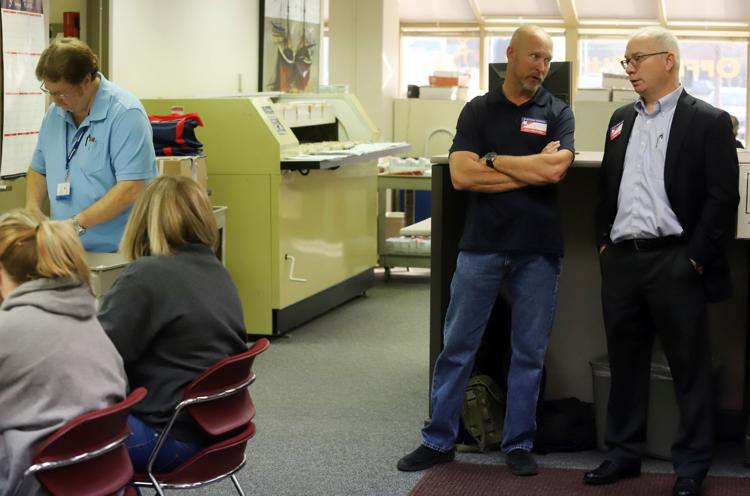 Root_Jim 11.07.18.jpg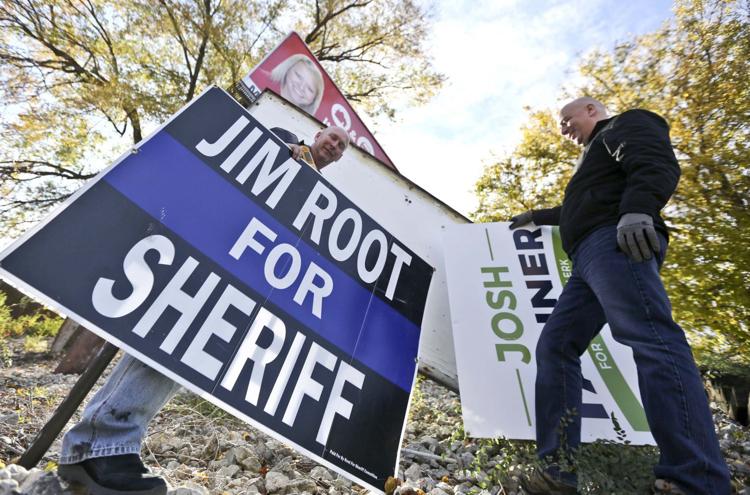 May_Trevor 11.6.18.jpg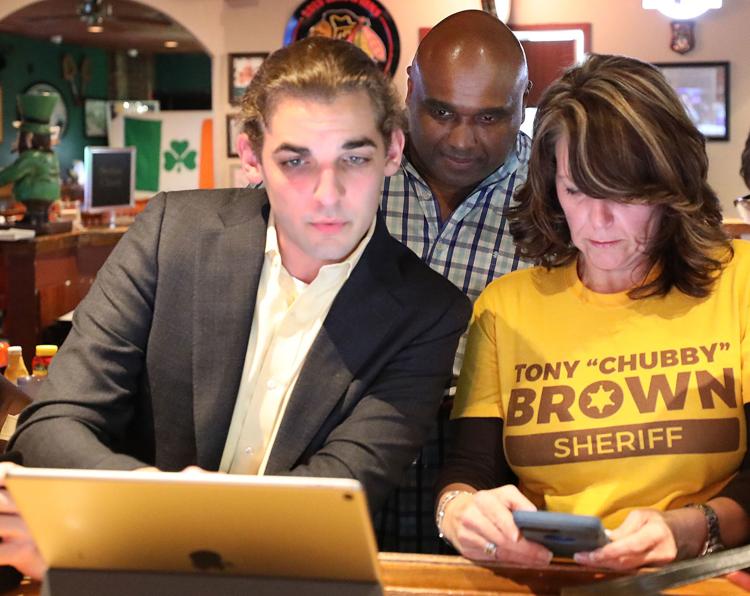 Election Results in Macon County 9 11.06.18.JPG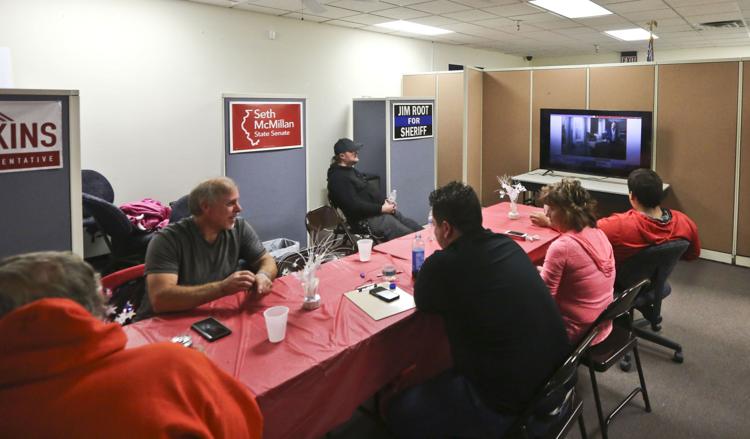 Election Results in Macon County 7 11.06.18.JPG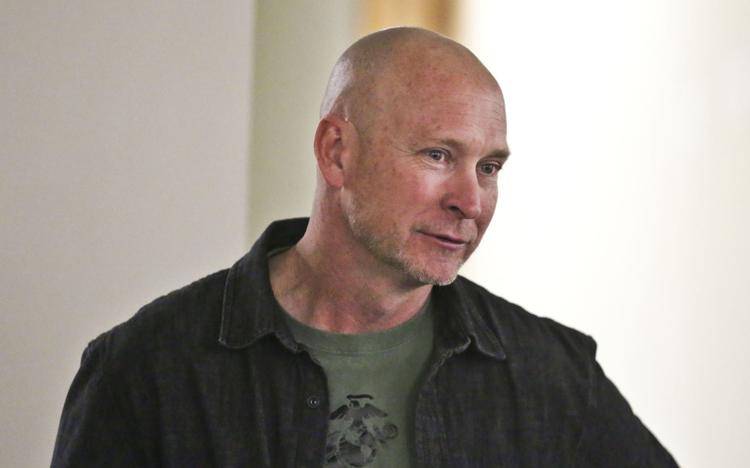 Root_Jim 3 11.06.18.jpg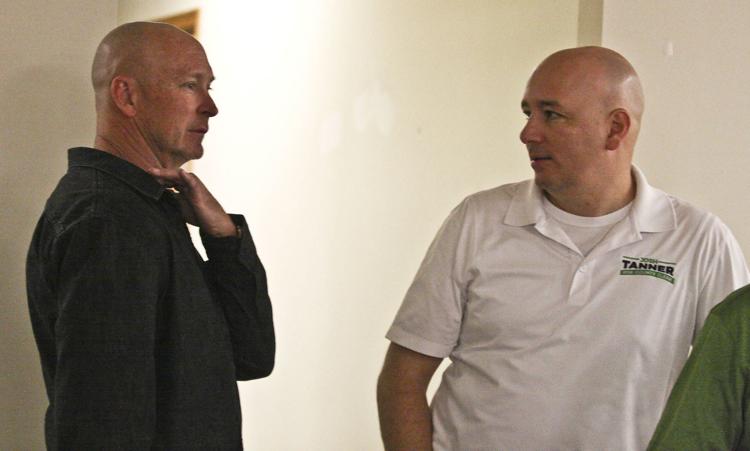 Tony Brown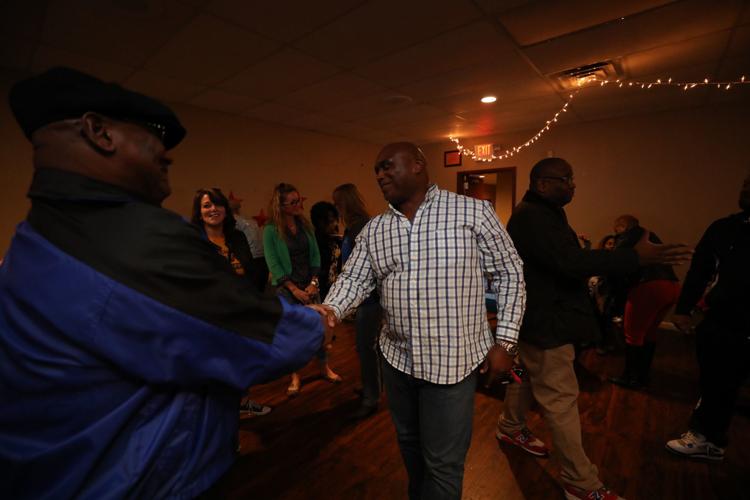 Walter_Adam 2 11.6.18.jpg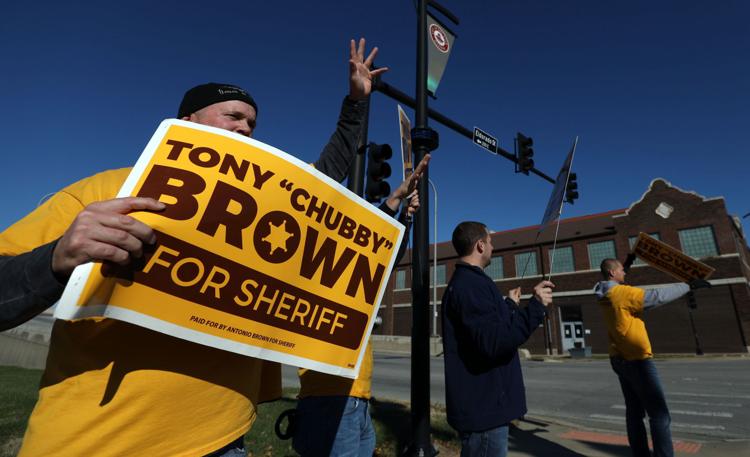 23 Buffett_Howard 2 10.24.18.jpg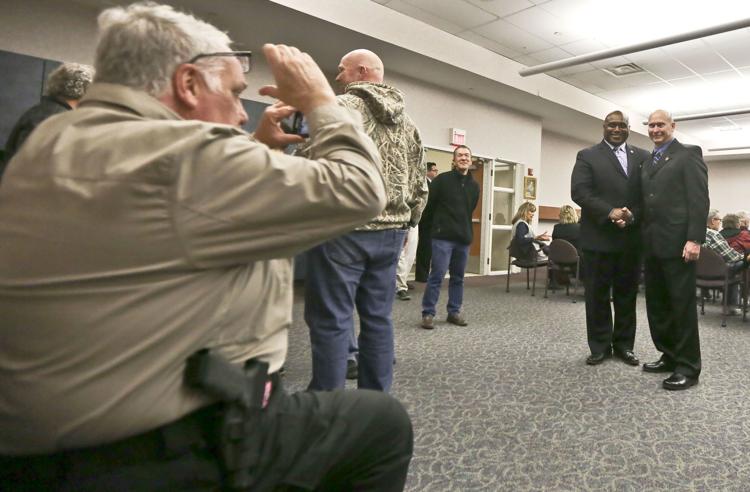 Brown_Tony 10.24.18.jpg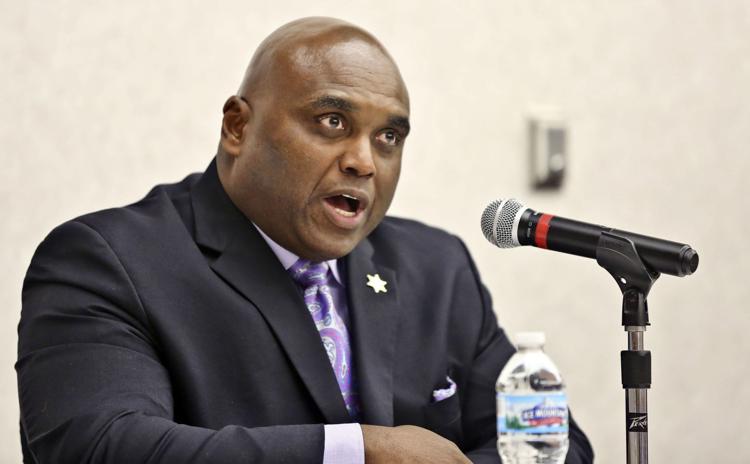 Root_Jim 10.24.18.jpg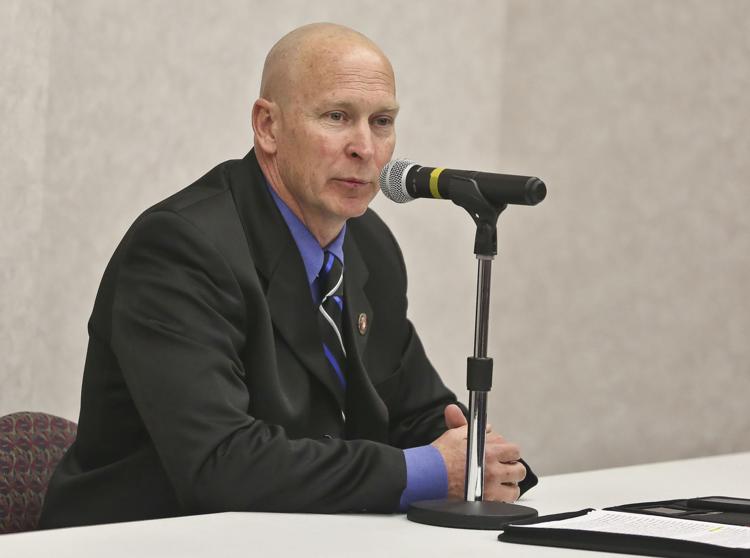 Sheriff_Forum 10.24.18.jpg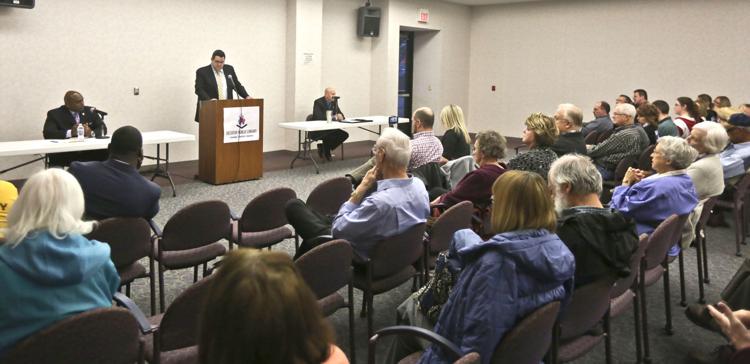 Macon County sheriff, Tony Brown, Democrat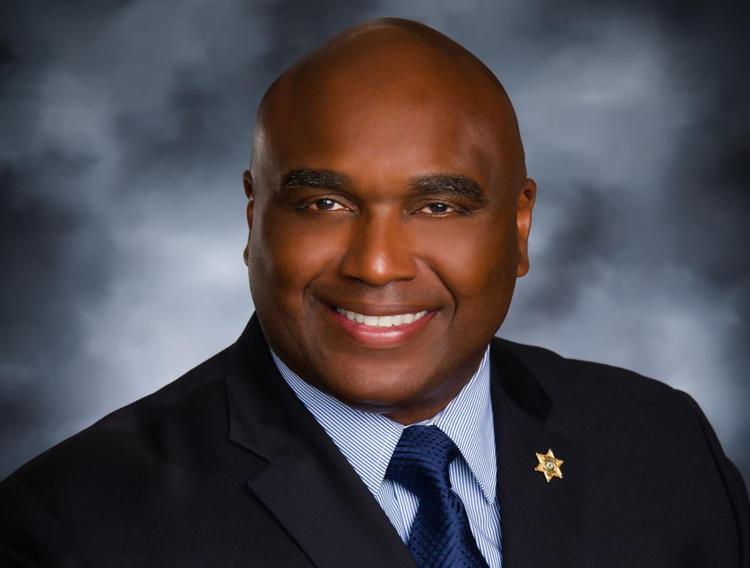 Brown_Tony 1 3.20.18.jpg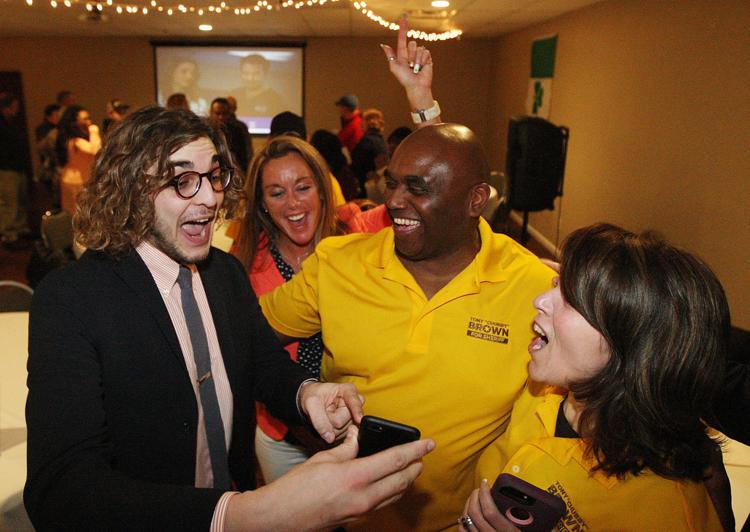 Macon_Sheriff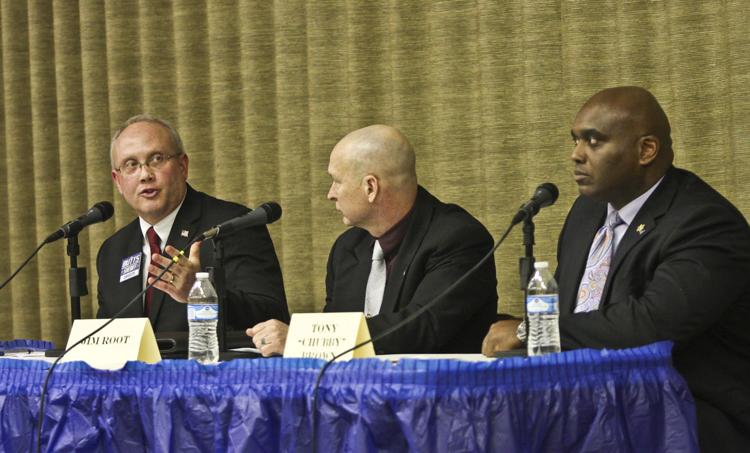 Contact Tony Reid at (217) 421-7977. Follow him on Twitter: @TonyJReid